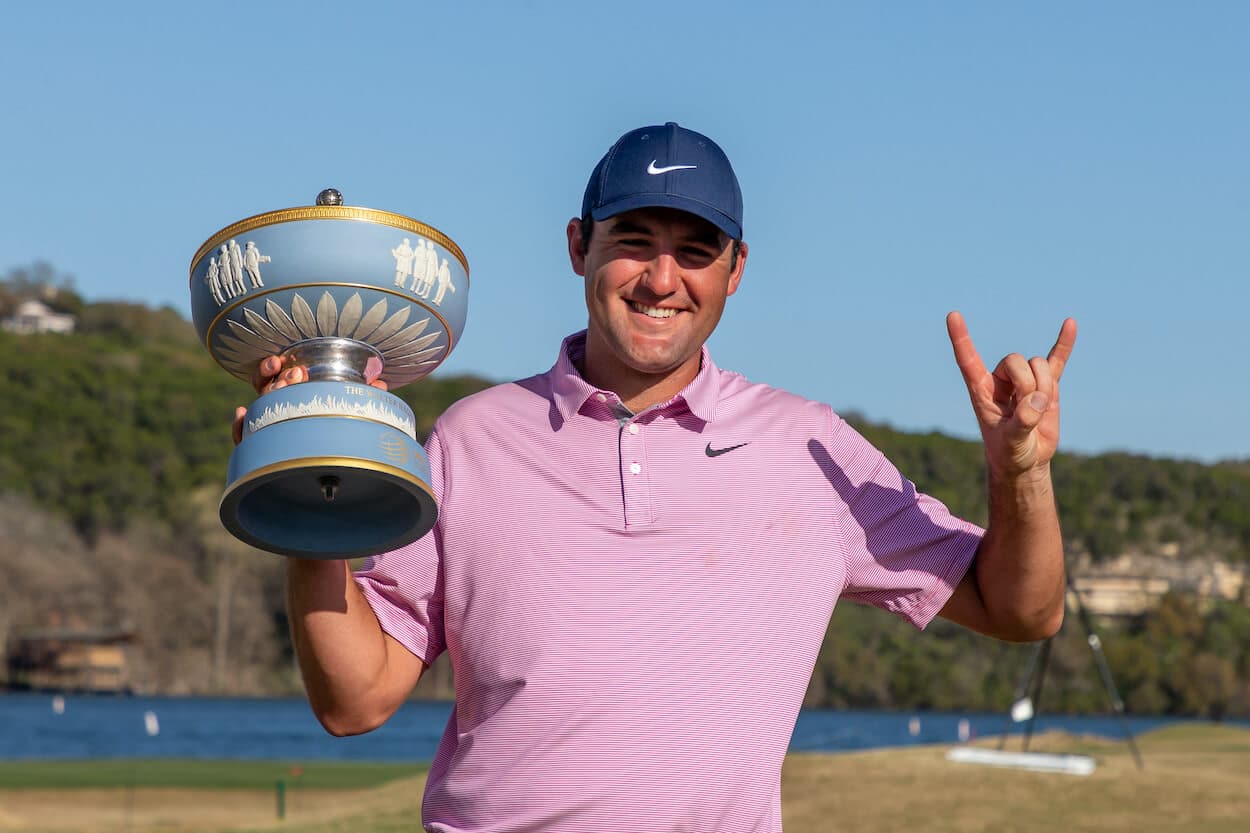 2023 WGC-Match Play Purse and Payouts: How Much Money Will the Winner Take Home?
How much money is up for grabs at the WGC-Dell Technologies Match Play?
At this point in March, you've probably crumpled up your NCAA Tournament bracket and thrown it in the trash already. Don't worry, though. The PGA Tour is here to help you get your March Madness fix.
This week, the PGA Tour heads to Austin, Texas for the WGC-Dell Technologies Match Play, which is the only event on the schedule that features one-on-one matches and a bracket format. It's the most unique tournament these professionals play every season, but sadly, this is the final year the event will be featured on the PGA Tour schedule.
The last-ever winner, though, will go home with the largest payday in tournament history. Let's check out the full purse and payouts for the 2023 WGC-Match Play.
The winner of the 2023 WGC-Match Play will bank $3.5 million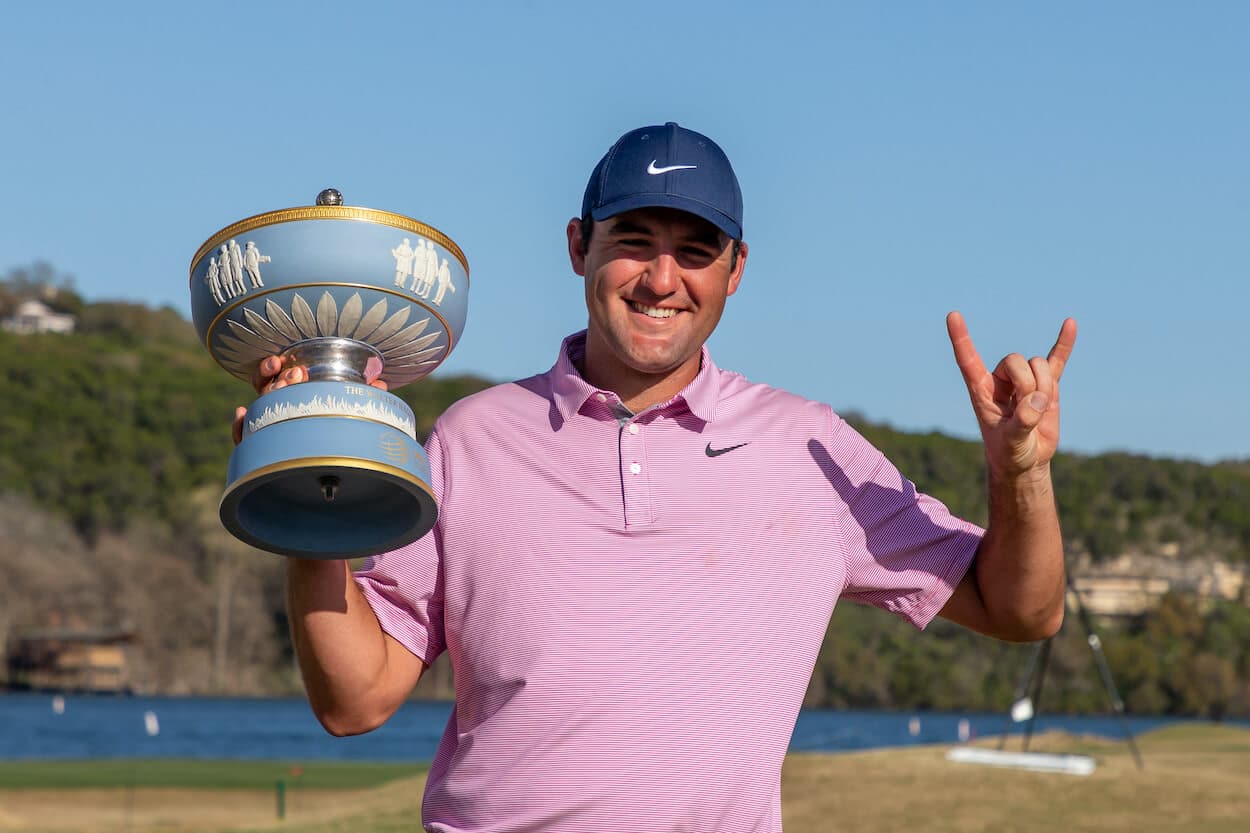 Another week on the PGA Tour, another elevated event with a massive purse.
The WGC-Match Play will mark the sixth elevated event of the 2022-23 season. Kurt Kitayama came out of nowhere to win one of them, and Jon Rahm and Scottie Scheffler each won two. This week's elevated event will feature a similar purse of $20 million, with the winner taking home $3.5 million on Sunday afternoon.
The WGC-Match Play is also unique because of its payout structure. Players who miss the cut at PGA Tour events don't receive any prize money, but this week, there is no cut. So, every one of the 64 players in the field this week will get paid. The prize money is distributed based on how many points each player earns in the group stage, and every player who wins their group will earn more money for every match they win in the knockout stage.
Scheffler, the reigning champion and No. 1 player in the Official World Golf Ranking, is unsurprisingly the betting favorite to go back-to-back.
2023 WGC-Match Play purse and payouts
2023 WGC-Dell Technologies Match Play purse: $20 million
| Finishing position | Payout |
| --- | --- |
| Winner | $3,500,000 |
| 2 | $2,200,000 |
| 3 | $1,420,000 |
| 4 | $1,145,000 |
| 5 | $645,000 |
| 6 | $645,000 |
| 7 | $645,000 |
| 8 | $645,000 |
| 9 | $365,000 |
| 10 | $365,000 |
| 11 | $365,000 |
| 12 | $365,000 |
| 13 | $365,000 |
| 14 | $365,000 |
| 15 | $365,000 |
| 16 | $365,000 |
| 17 | $275,000 |
| 18 | $258,000 |
| 19 | $246,000 |
| 20 | $236,000 |
| 21 | $226,000 |
| 22 | $216,000 |
| 23 | $208,000 |
| 24 | $200,000 |
| 25 | $192,000 |
| 26 | $184,000 |
| 27 | $178,000 |
| 28 | $172,000 |
| 29 | $166,000 |
| 30 | $160,000 |
| 31 | $155,000 |
| 32 | $150,000 |
| 33 | $145,000 |
| 34 | $140,000 |
| 35 | $136,000 |
| 36 | $132,000 |
| 37 | $128,000 |
| 38 | $124,000 |
| 39 | $120,000 |
| 40 | $116,000 |
| 41 | $112,000 |
| 42 | $108,000 |
| 43 | $104,000 |
| 44 | $100,000 |
| 45 | $96,000 |
| 46 | $93,000 |
| 47 | $90,000 |
| 48 | $88,000 |
| 49 | $86,000 |
| 50 | $84,000 |
| 51 | $82,000 |
| 52 | $80,000 |
| 53 | $78,000 |
| 54 | $76,000 |
| 55 | $74,000 |
| 56 | $73,000 |
| 57 | $72,000 |
| 58 | $71,000 |
| 59 | $70,000 |
| 60 | $69,000 |
| 61 | $68,000 |
| 62 | $67,000 |
| 63 | $66,000 |
| 64 | $65,000 |