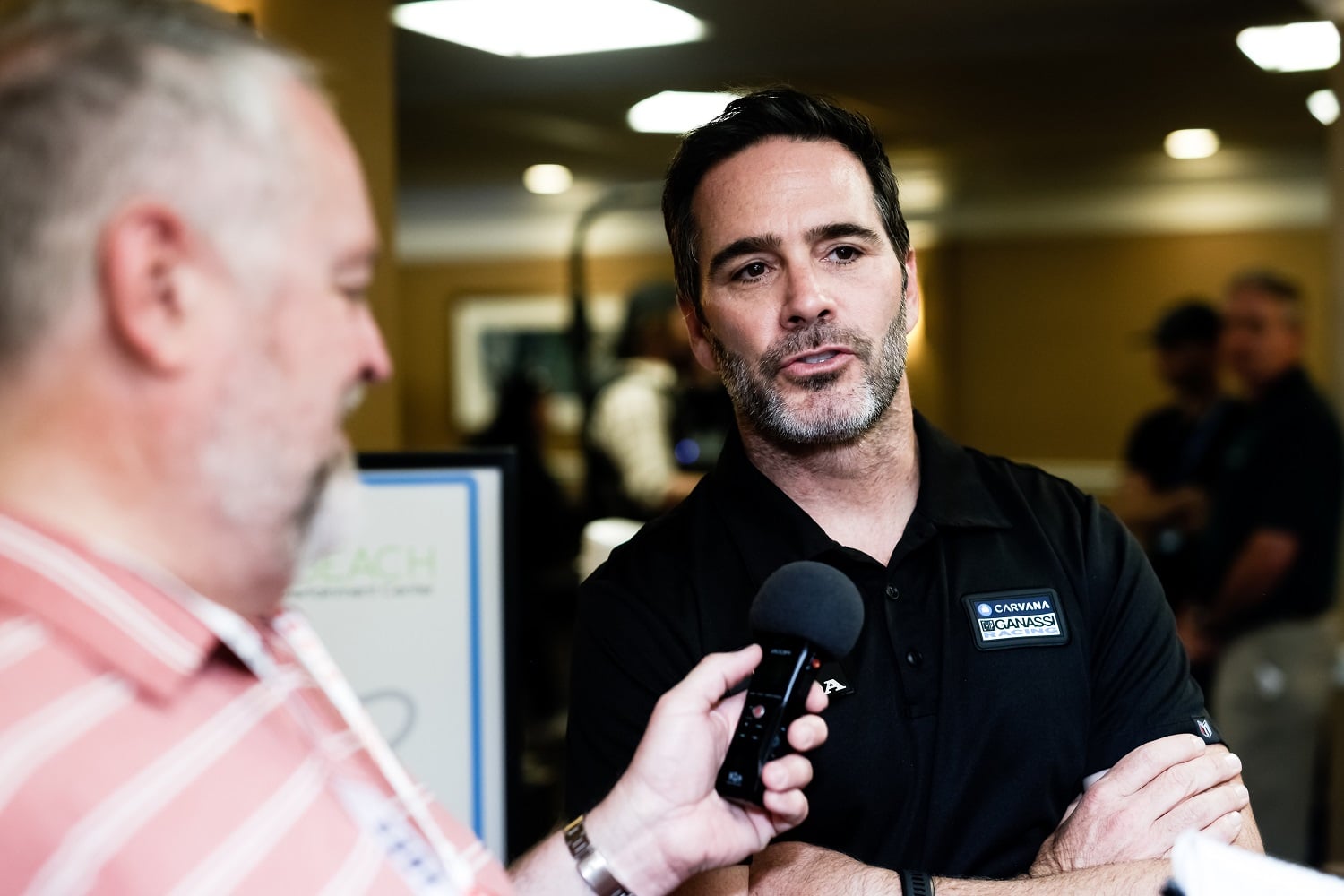 3 Reasons Jimmie Johnson Will Be the Busiest Part-time Driver in NASCAR
Jimmie Johnson's range of responsibilities in his return to NASCAR includes driving, mentoring, and owning a piece of Petty GMS.
Jimmie Johnson will be most visible in 2023 in exactly the place his fans eagerly await seeing him: in the driver's seat of a Cup Series car. That journey back to NASCAR becomes reality next month when he tries qualifying for the Daytona 500.
Realistically, racing for Petty GMS is a tiny fraction of what he'll be doing in his return to a sport in which he won a record-tying seven championships. JJ will be taking on other responsibilities that figure to have a greater effect on his new team.
Competitive expectations are low for Jimmie Johnson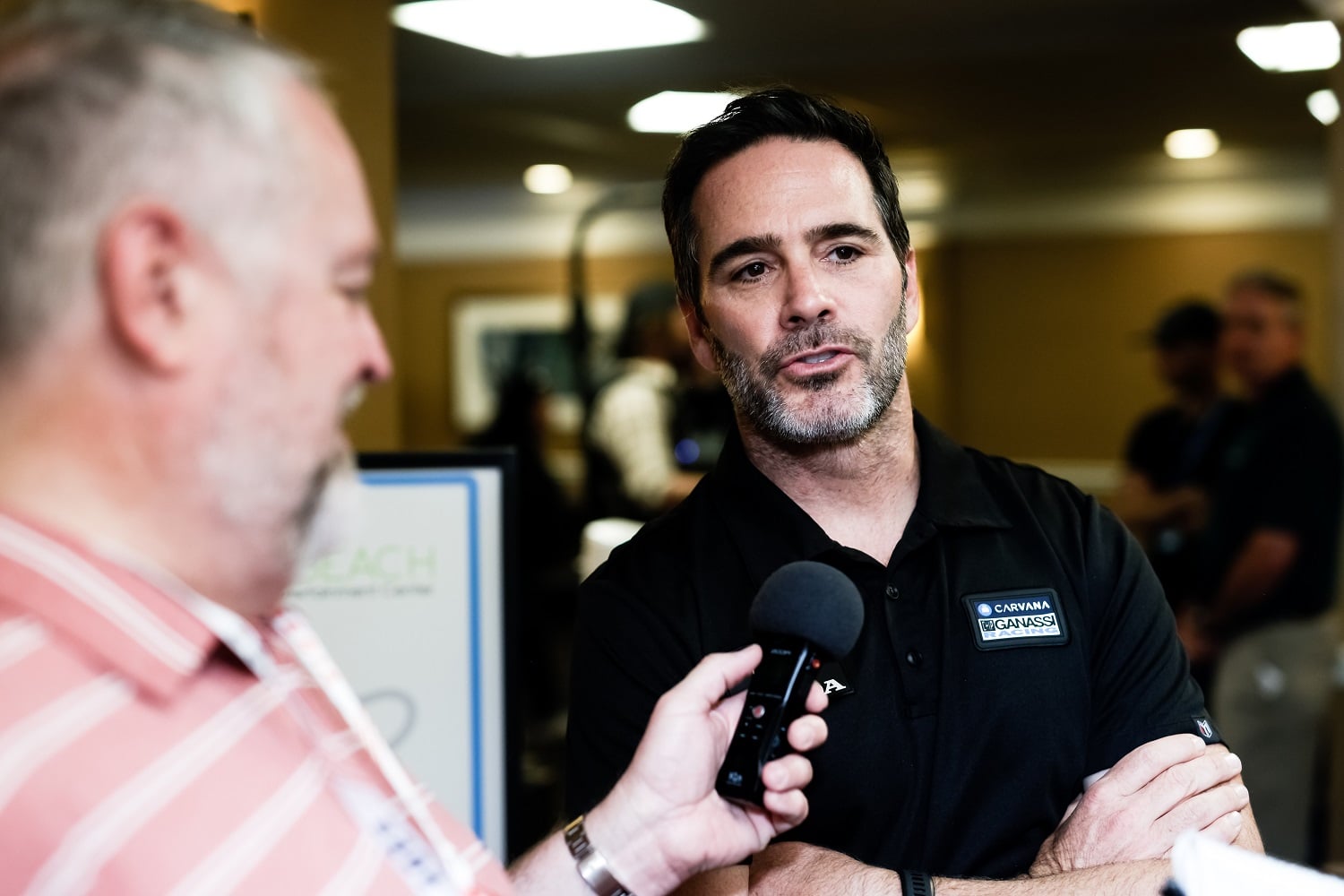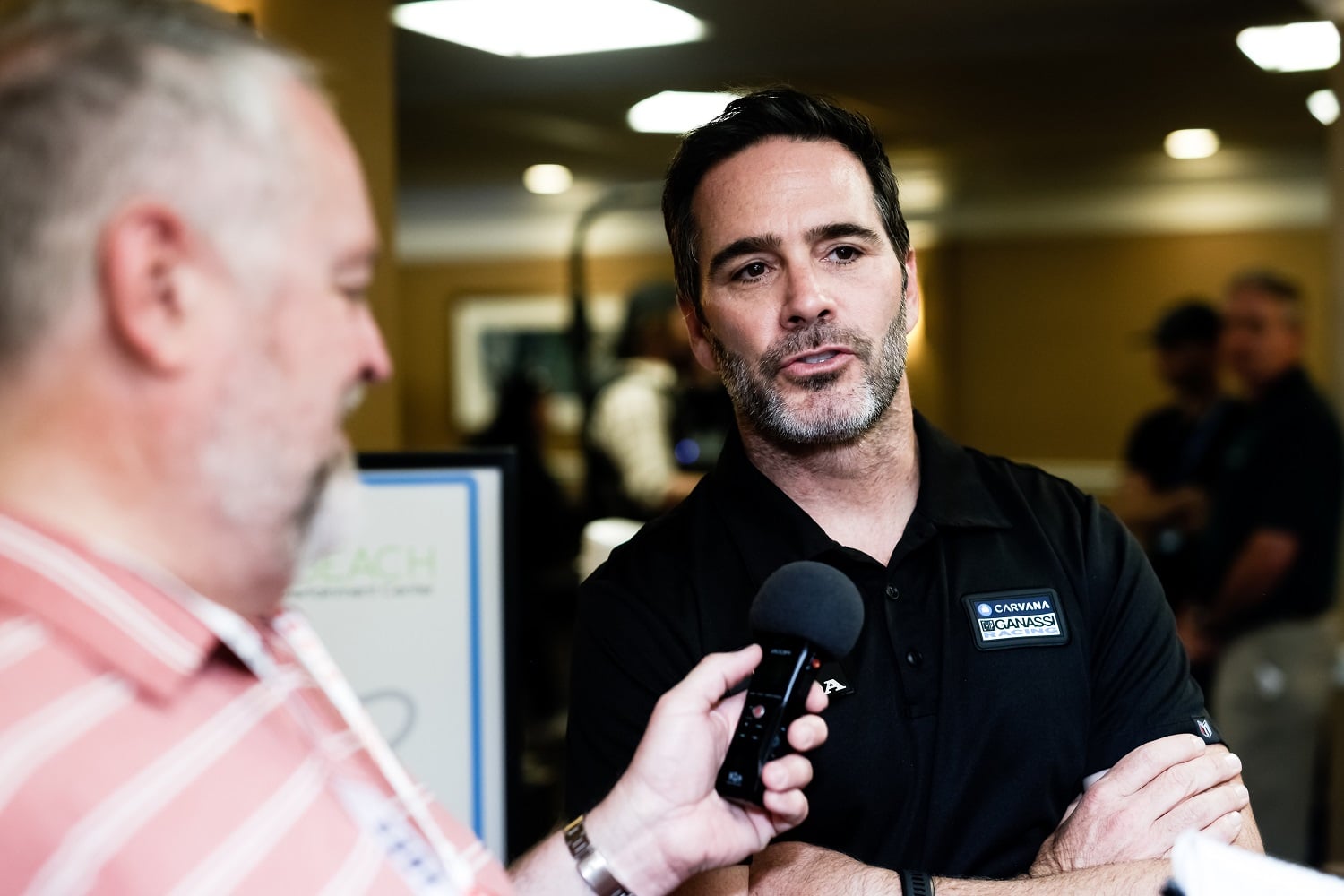 Petty GMS owners Maury Gallagher and Richard Petty made a splash in November, using the platform of Championship 4 week in Phoenix to announce the return of Jimmie Johnson to NASCAR as a driver and co-owner.
Neither qualifies as a starring role. Johnson is the third driver on what's primarily a two-car team, and Gallagher is the man calling the shots. None of the principals in Petty GMS have spelled out how much racing Johnson will do in 2023, but half a dozen races might be about right.
With Johnson only running part-time, the team's priority must be getting Erik Jones to the playoffs and indoctrinating rookie Noah Gragson into the grind of a full schedule against the best the sport has to offer.
Driving the third car of an organization that's won once since Aric Almirola's victory in 2014 doesn't figure to be a success story for Johnson. Lest we forget, he was driving superior equipment at Hendrick Motorsports but still went winless his final three seasons.
Jimmie Johnson has a few things to learn in his role as mentor
In an interview on Fox Sports' NASCAR Cup Series preview that aired on New Year's Day, Jimmie Johnson acknowledged he has some catching up to do in NASCAR technology. The Next Gen car debuted while Johnson was in his final year of IndyCar racing.
"It is a much different car than I drove last, and I know that there will be a learning curve," he admitted. "It's going to be a different world, and Erik (Jones) could very well be the most veteran driver that we have at Petty GMS. I know I will be leaning on him for that in-car specific experience."
However, information will mostly flow in the other direction. While Jones knows plenty about driving, Johnson was adept in his prime at hanging back just enough not to get collected in "The Big One" and saving his big push for the last quarter of the race. Jones can learn from that, and rookie Noah Gragson can benefit from Johnson's calmer demeanor.
NASCAR's motto is still 'sell, sell, sell'
Allegiant CEO and Chairman Maury Gallagher may be rich enough to have bought a controlling interest in the former Richard Petty Motorsports, but he's not in the sport to lose money. Sponsorship money is essential in the Cup Series, and Jimmie Johnson has something to offer.
"I have new partners that I've been working with in IndyCar that I think would love to come and participate in the NASCAR space, not to mention with the King's involvement. … I think we can attract new partners," Johnson said.
JJ probably should have paid closer attention to Jeff Gordon while at Hendrick Motorsports. Gordon began immersing himself in business operations while still driving, and he's now Rick Hendrick's right-hand man.
Still, there's lots of time for JJ to catch up.
"The only person more surprised about me being an owner is me," Johnson admitted. "It's not been my M.O. As a kid growing up, I just wanted to drive peoples' cars. Not only do I get to drive a car but I'm also a stakeholder in the company. And the business side, shockingly enough, is quite exciting and energizing."
Got a question or observation about racing? Sportscasting's John Moriello does a mailbag column each Friday. Write to him at [email protected].