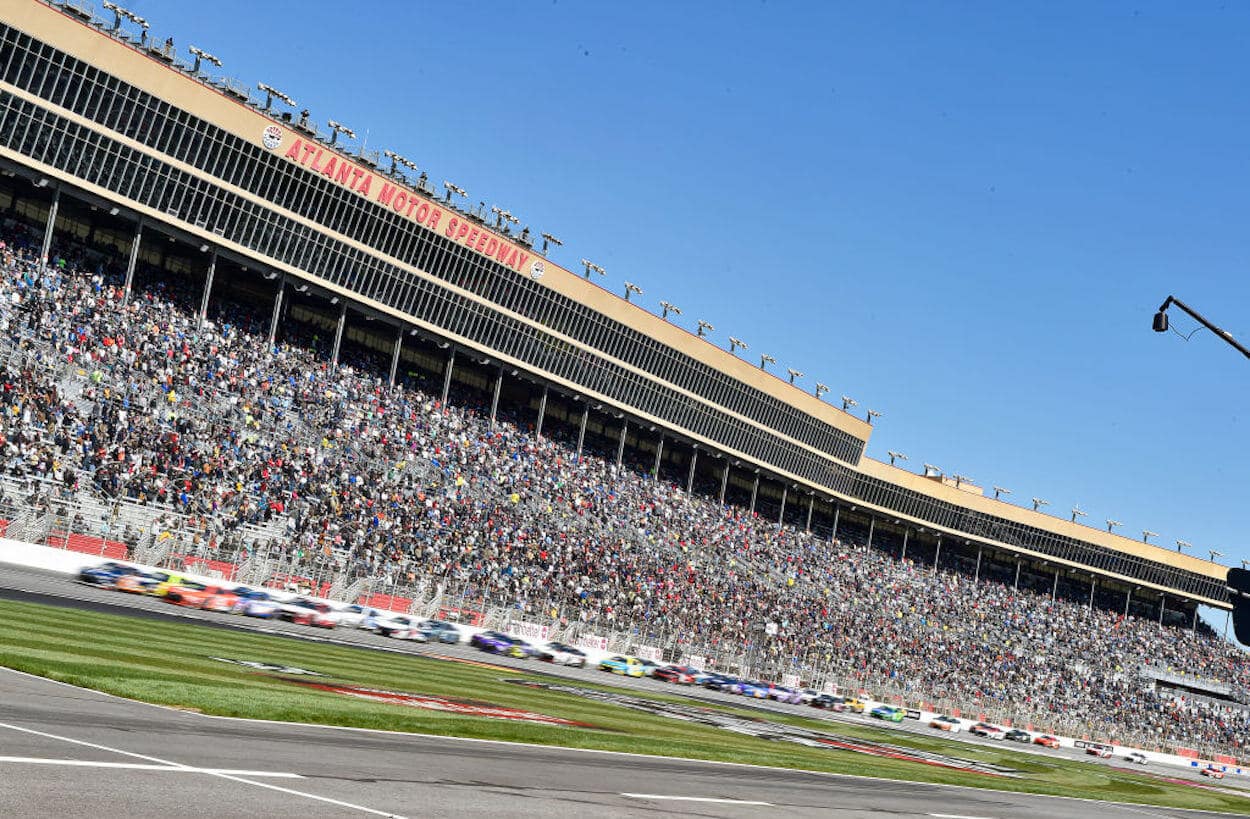 3 Tracks Worthy of Replacing Phoenix as Host of NASCAR's Championship Weekend
Tired of seeing NASCAR's Championship Weekend head to Arizona? Here are some alternative options.
Just over a couple of weeks ago, in late May, NASCAR announced that Phoenix Raceway will continue on as host of the Cup Series', Xfinity Series', and Craftsman Truck Series' Championship 4 next season.
It will mark the fifth year in a row that the 1-mile track in Avondale, Arizona, has been the site of championship weekend for NASCAR's top three divisions.
So, will 2025 be the year that championship weekend moves elsewhere? NASCAR has toyed with the idea in recent years of moving its final race weekend around to different venues every few seasons, so it wouldn't shock anyone if Phoenix's run as host of championship weekend ends with Year Five.
If that happens, NASCAR will obviously be looking for a new venue to serve as the place where the sport crowns its champions, and it's impossible to say for sure just which track the sport's decision-makers might land on.
It never hurts to speculate, though, so we're going to take a couple of minutes right here and now to look at three tracks that could reasonably become the place where NASCAR concludes its season in the not-too-distant future.
Homestead-Miami Speedway
There's a reason why Homestead-Miami Speedway in South Florida had the privilege of hosting the final race of the Cup Series season from 2002-2019.
It was because the 1.5-mile race track is in a great market with superb year-round weather and has over 1,000 palm trees that make you feel more like you're at a beach resort than a race track.
The racing at Homestead is pretty good, too, especially since the track added progressive 18-20 degree banking to the corners of its mostly flat racing surface back in 2003.
The only reason NASCAR moved championship weekend away from Homestead in the first place was out of a desire to rotate each series' final race among different tracks. The move had nothing to do with Homestead, which was plenty deserving of hosting championship weekend until the end of time if that's what NASCAR had wanted.
While Homestead may not be next in line for a championship weekend, the 1.5-mile track — which now hosts the middle race in the playoff Round of 8 — is certainly worthy of a second run when the time comes.
Charlotte Motor Speedway
How convenient would it be for NASCAR's top three series to conclude their respective seasons at Charlotte Motor Speedway — the Concord, North Carolina track located practically in the backyard of almost every race shop and almost every driver and team member's house?
In a word — or three — very convenient indeed.
Helping build the case for Charlotte getting a turn to host championship weekend is that the quality of the racing at the 1.5-mile quad-oval has improved considerably since the debut of NASCAR's Next Generation Cup Series car in 2022.
Both races (Coca-Cola 600s) held on the Charlotte quad-oval with the Next Gen car have been downright stellar and earned rave reviews from drivers and fans alike, so there's no reason to think that would be any different if Charlotte moved to the final race weekend of the season.
If anything, such a move would just make the racing all the more intense and exciting.
Atlanta Motor Speedway
Good luck finding a track with better, closer-quarters competition these days than Atlanta Motor Speedway in Hampton, Georgia. Since AMS officials narrowed the track's racing surface, paved it, and added four degrees of corner banking prior to the first of Atlanta's two races on the 2022 calendar, the three Cup Series races contested here have been downright stellar.
How stellar?
Well, the widest margin of victory since the changes to the track is .193 seconds, which Joey Logano beat former teammate Brad Keselowski to the checkered flag by earlier this year on the heels of a frantic last-lap battle for the top spot.
Like Homestead-Miami, Atlanta also has some history as host of the Cup Series finale, having been the site of the final race from 1987-2000.
Back in those days, though, the approximately mile-and-a-half track was shaped like a traditional oval instead of its current quad-oval layout, which came to be in 1997 and was simply fine-tuned a bit some 25 years later in advance of the 2022 season.