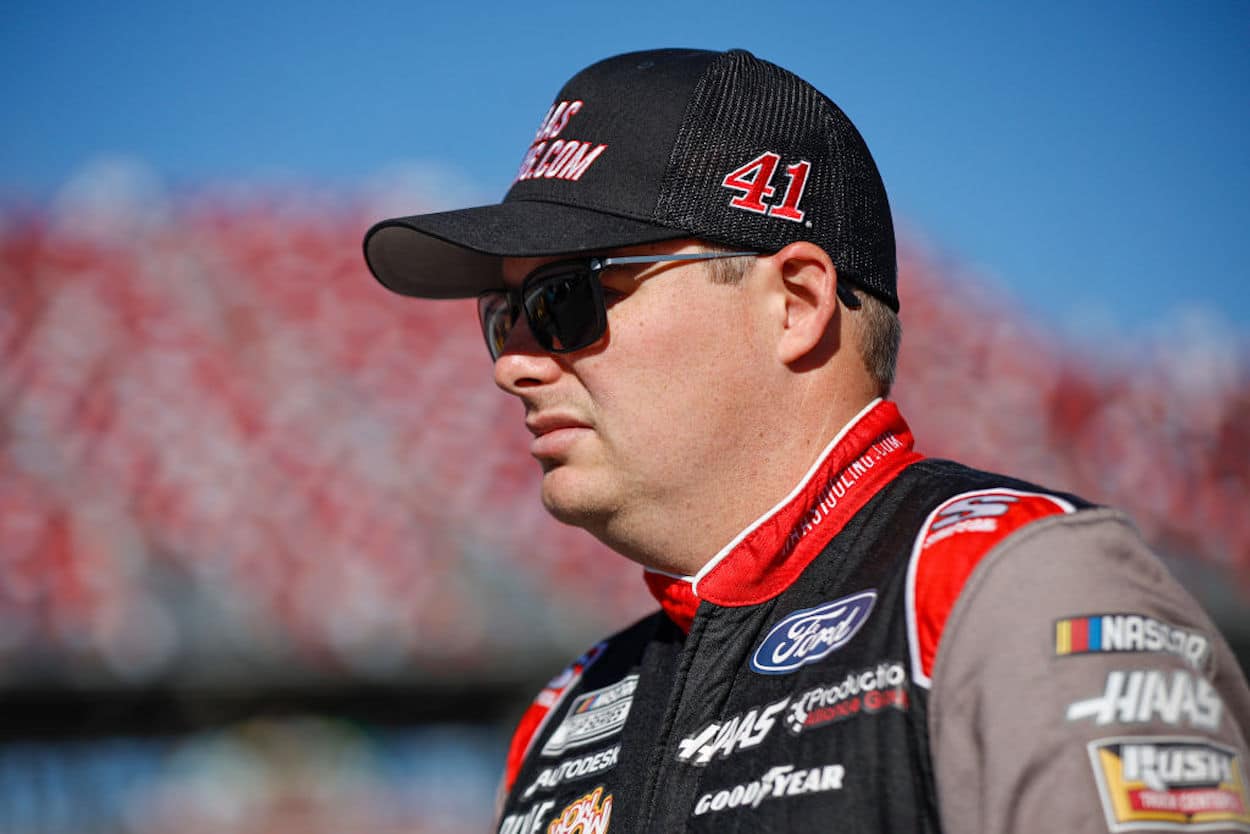 5 Cup Series Drivers Who Ended Up on NASCAR's Naughty List in 2022
While there's no extra points awarded for good behavior, these NASCAR drivers found themselves on the wrong side of the (racing) law this season.
The 2022 NASCAR Cup Series season was full of memorable moments — some great, some good, some bad, and some downright terrible.
Falling into that final category were stiff penalties for rather egregious actions on the part of several drivers and/or their respective teams.
Let's take a look at five bad actors who ended up on NASCAR's naughty list in 2022, and we'll explain how they landed there.
Bubba Wallace, 23XI Racing
The lone Cup Series driver recipient of a NASCAR suspension in 2022, Bubba Wallace got on the sanctioning body's wrong side in the October 16 playoff race at Las Vegas Motor Speedway where he wrecked and then fought 2021 Cup Series champion, Kyle Larson.
Make no mistake about it, though: Wallace's one-race suspension wasn't for running up to Larson on foot and shoving him multiple times after their on-track dustup. The suspension, which put Wallace on the sidelines for the next weekend's event at Homestead, was solely for the manner in which he wrecked Larson — with a rarely seen, retaliatory hard left hook into the right-rear quarter panel of Larson's No. 5 Chevrolet at high speed.
NASCAR has always frowned on drivers wrecking each other in this way, and the consequence for such an action has traditionally been at least similar to the consequence that Wallace received. Just ask Kyle Busch, who likewise had to sit out one Cup Series race for using the left hook on Ron Hornaday Jr. during a NASCAR Camping World Truck Series race at Texas in 2011.
By virtue of missing a race, Larson collected no driver points in that event, although the team was able to collect owner points by using a substitute driver in his absence.
Cole Custer, Stewart-Haas Racing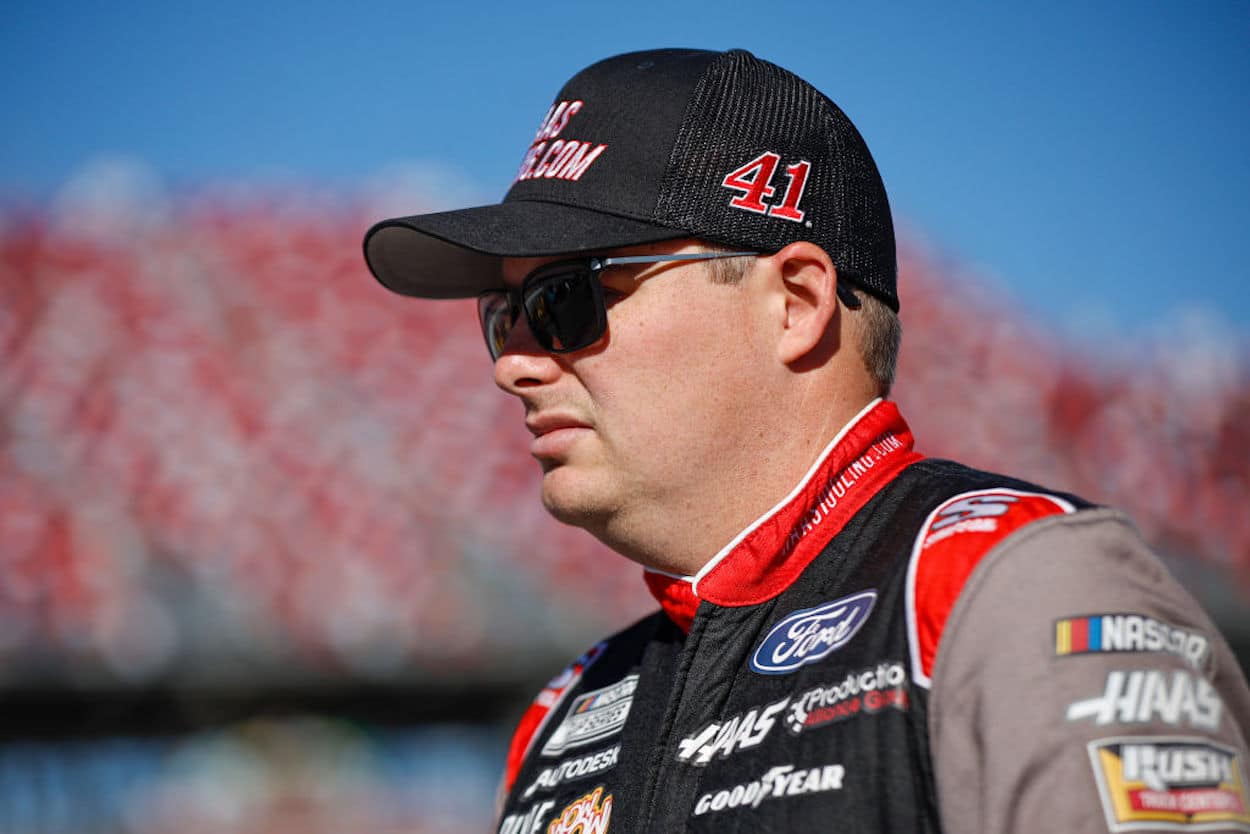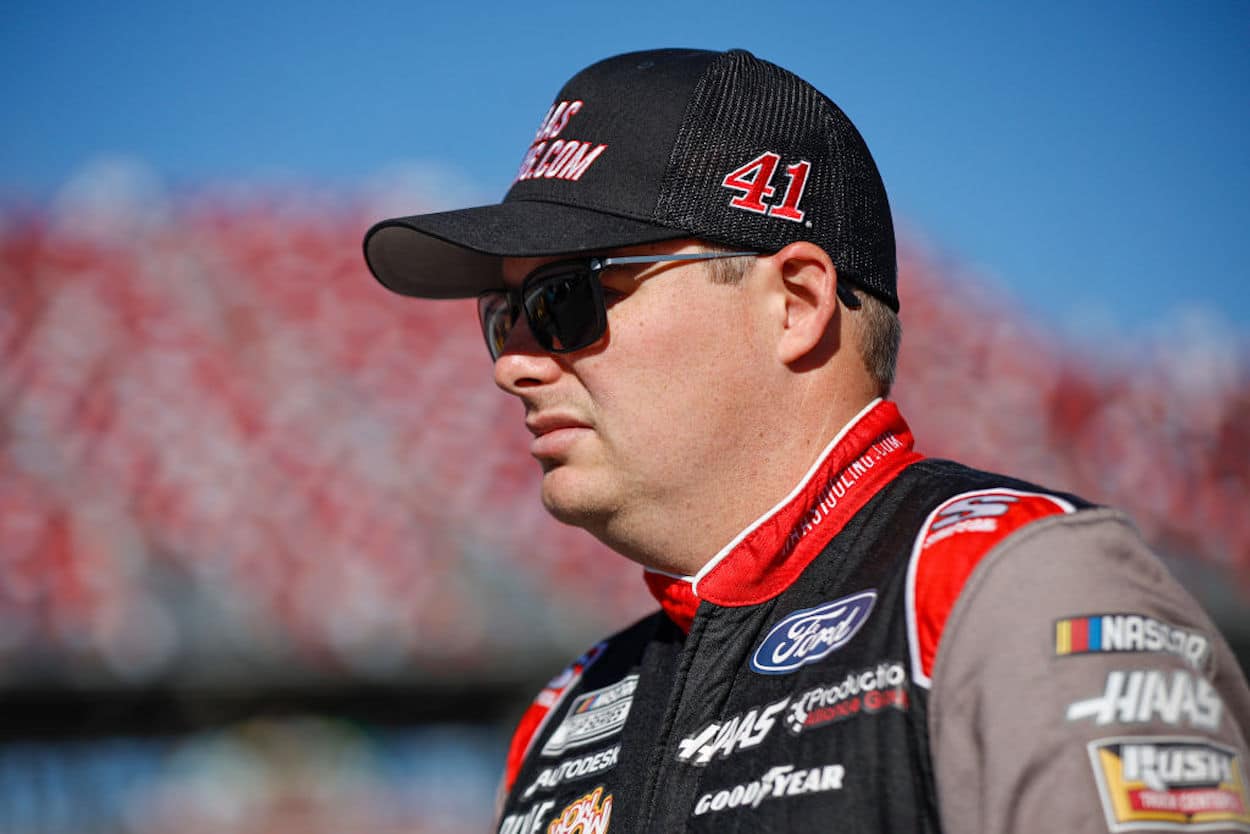 Arguably no one earned a harsher rebuke from NASCAR in 2022 than the one that Cole Custer, crew chief Mike Shiplett, and the entire No. 41 Stewart-Haas Racing team earned for their actions in the October 9 playoff race on the Charlotte Motor Speedway ROVAL.
With the final lap in motion and SHR teammate Chase Briscoe needing to make up ground on the track to advance to the Round of 8, Custer — at Shiplett's urging over the team's in-car radio — allowed Briscoe to pass, then turned his car's back bumper into a giant barricade of sorts to prevent several other cars from passing.
The plan worked — Briscoe advanced — but not without a major penalty from NASCAR, who reviewed team audio in which the crew chief told the driver, "I think we got a flat tire. Slow up." Then, once Briscoe moved around Custer, Shiplett said, "You're OK. A little tire rub. Keep coming."
The exchange, which you can listen to here, earned Shiplett an indefinite suspension and a $100,000 fine. Custer, meanwhile, received a matching monetary fine and was stripped of 50 driver points, while NASCAR also docked the team 50 owner points.
Denny Hamlin and Kyle Busch, Joe Gibbs Racing
Aside from perhaps the penalty resulting from the Bubba Wallace-Kyle Larson bruhaha, the most publicized punishment of 2022 was the one that NASCAR handed down to Joe Gibbs Racing drivers Denny Hamlin and Kyle Busch and their respective teams following the July 24 race at Pocono.
After taking the checkered flag running first and second, respectively, Hamlin and Busch were both disqualified when NASCAR uncovered the same irregularity on both cars during post-race inspection. The issue — a hidden, clear piece of tape on the front of both JGR Toyotas — was enough to give both cars a slight aerodynamic advantage and get the attention of NASCAR, which took issue with the unapproved modification. 
Although Hamlin seemed to initially resent his disqualification — which meant third-place finisher Chase Elliott being declared the winner — he later acknowledged that the JGR teams were clearly out of bounds with their placement of the tape.
"When we got busted at Pocono, we were transparent because it was so obvious like, 'What are we doing here?'" Hamlin said at Charlotte Motor Speedway in October. "When the wrap pulls back and the crew chief says, 'What the hell's that?' there's a problem."
Brad Keselowski, Roush Fenway Keselowski Racing
First-year Roush Fenway Keselowski Racing co-owner/driver Brad Keselowski and his team drew the ire of NASCAR not once but twice in 2022 for being outside of the rulebook with their No. 6 Ford.
The first penalty, which came for illegally modifying the car's vendor-supplied body panels ahead of the spring race at Atlanta, resulted in a 100-point penalty that sent Keselowski tumbling from 16th to 35th in the driver standings. In addition, NASCAR penalized the team 100 owner points, fined crew chief Matt McCall $100,000, and suspended McCall for four races.
Later, after the fall race at Martinsville, NASCAR once again threw the book at Keselowski and the No. 6 team — this time completely disqualifying Keselowski and erasing what would've been a season-best fourth-place finish for the 2012 Cup Series champion.
The issue? The No. 6 car's failure to meet NASCAR's weight requirement in post-race inspection.