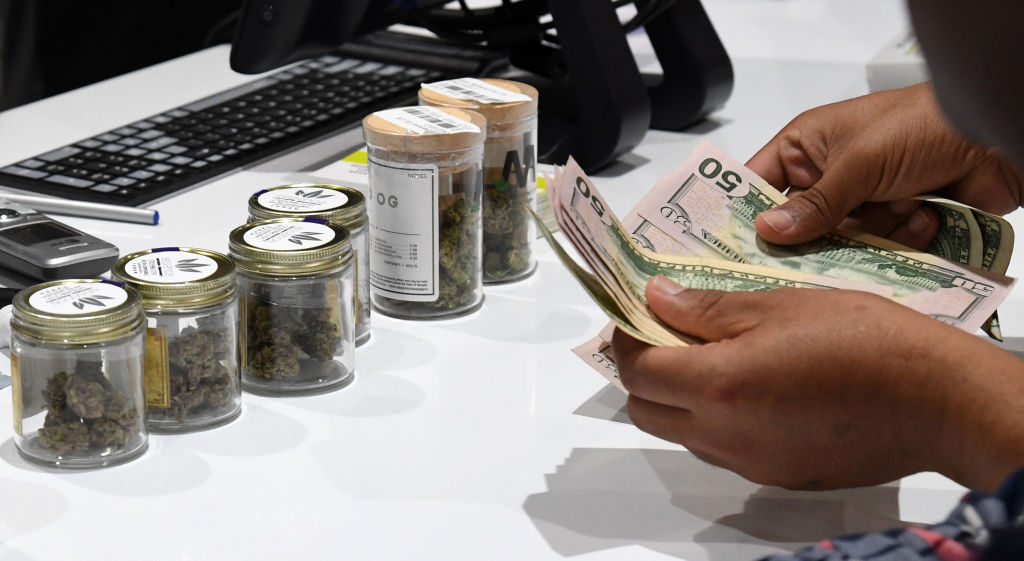 5 Former Athletes Succeeding in the Marijuana Industry
These athletes all found success in sports. Now they're finding success in something completely different—the cannabis industry.
As more states pass laws legalizing marijuana and more sports leagues loosen restrictions on testing and punishment, more former athletes are investing portions of their fortunes in the cannabis industry. Here's a look at five well-known athletes who are blazing new trails in life after sports. 
Joe Montana
The legendary 15-year veteran quarterback, who won four Super Bowl titles with the San Francisco 49ers, has become involved in the cannabis business in the last few years. 
In January 2019, Montana, through his venture capital firm, Liquid 2 Venture, was part of a $75 million investment with Caliva, a California-based company that includes a farm, a retail store, distribution center, and delivery service. 
Interestingly, this is not Montana's first foray into the world of cannabis. Back in 2017, the Hall of Fame quarterback's investment firm was also involved in a $4.1 million investment with Herb, one of the world's largest cannabis-focused media companies.
Montana, who retired in 1994, told Esquire he believes marijuana "can provide relief to many people and can make a serious impact on opioid use or addiction."
Ricky Williams
The 11-year NFL running back has been involved in the cannabis industry longer than most, including when it was illegal. Williams made headlines during his playing days as the NFL suspended him multiple times for violating the league's substance abuse policy. He missed the entire 2006 season due to suspension.
Since his retirement, the 1998 Heisman Trophy winner from the University of Texas and NFL's leading rusher in 2002, has naturally been a vocal proponent of marijuana and its benefits. 
In 2017, Williams started to recoup the money he lost in his playing days when he, along with his wife, launched Real Wellness, a brand that produces a line of cannabis-based products. 
"I feel like with my unique background as a football player, having to deal with a lot of pain and a lot of stress [and] anxiety—and the path that I've been on, most importantly my education over the past 10 years—has put me in a unique position where I have a niche, an expertise to offer the world," Williams told CNBC.
John Salley
The four-time NBA championship-winning power forward has been active in business since his retirement, including time as an actor, TV host on VH-1, and launching his own cannabis brand.
In 2019, along with his daughter Tyla, Salley launched Deuces 22, a cannabis brand that focuses on selling high-quality cannabis while focusing on health and wellness.
"We started basically just because of a love for cannabis and wanting to have quality cannabis that had a good standard for always being great," Tyla, who is the CEO and president, told Cannabis Dispensary. 
In addition to selling product, Dueces 22 also offers an educational platform called Deuces Academy to provide quality information about the products and their benefits.
Al Harrington
The 16-year NBA power forward, who played for eight different teams throughout his career, jumped into the cannabis industry early on. 
In 2011, while he was still playing in the NBA, Harrington launched Viola, one of the nation's leading producers and licensed wholesalers of premium quality cannabis products. It's named after and inspired by Al's grandmother, who suffers from glaucoma and diabetes and finds solace in cannabis remedies.
Today, the company has more than 70 employees in four states. Harrington, who was recently called a "marijuana tycoon" by the Indianapolis Star, also recently raised $16 million in funding, which will be used to assist with the acquisition of a cultivation, processing, and distribution facility in Adelanto, CA, as well as the completion of Viola's 48,000-square-foot facility in Detroit. 
In 2019, Greenentrepreneur.com named Viola one of the Top 100 Cannabis Companies in the nation.
Calvin Johnson
The former Detroit Lions star made headlines in 2019 when admitted he smoked weed after every game to cope with the pain he endured while playing—a common refrain from NFL players.
Since retiring in 2015, the three-time All-Pro receiver has turned to the medical marijuana industry. Johnson, along with former Lions teammate Rob Sims, created Primitiv, a cannabis research company dedicated to advancing the cause of medicinal cannabis by researching the natural health benefits of the plant.
The company is working with a Harvard Medical School group that studies the medicinal properties of plants and the partnership will allow them to explore treatments for CTE, or chronic traumatic encephalopathy, a common problem affecting football players.
"With the stigma associated with this industry, a lot of my family, including my mother, looked at me like 'Have you lost your mind?' But when you all of a sudden add that we have a partnership with Harvard because we're trying to find the best medicine, that changes a lot of minds."
All these former athletes have their reasons for getting into the cannabis industry. They do have one ingredient that's key to the success of any business, and that's funding. Whether they succeed in their ventures or go up in smoke is an entirely different story.