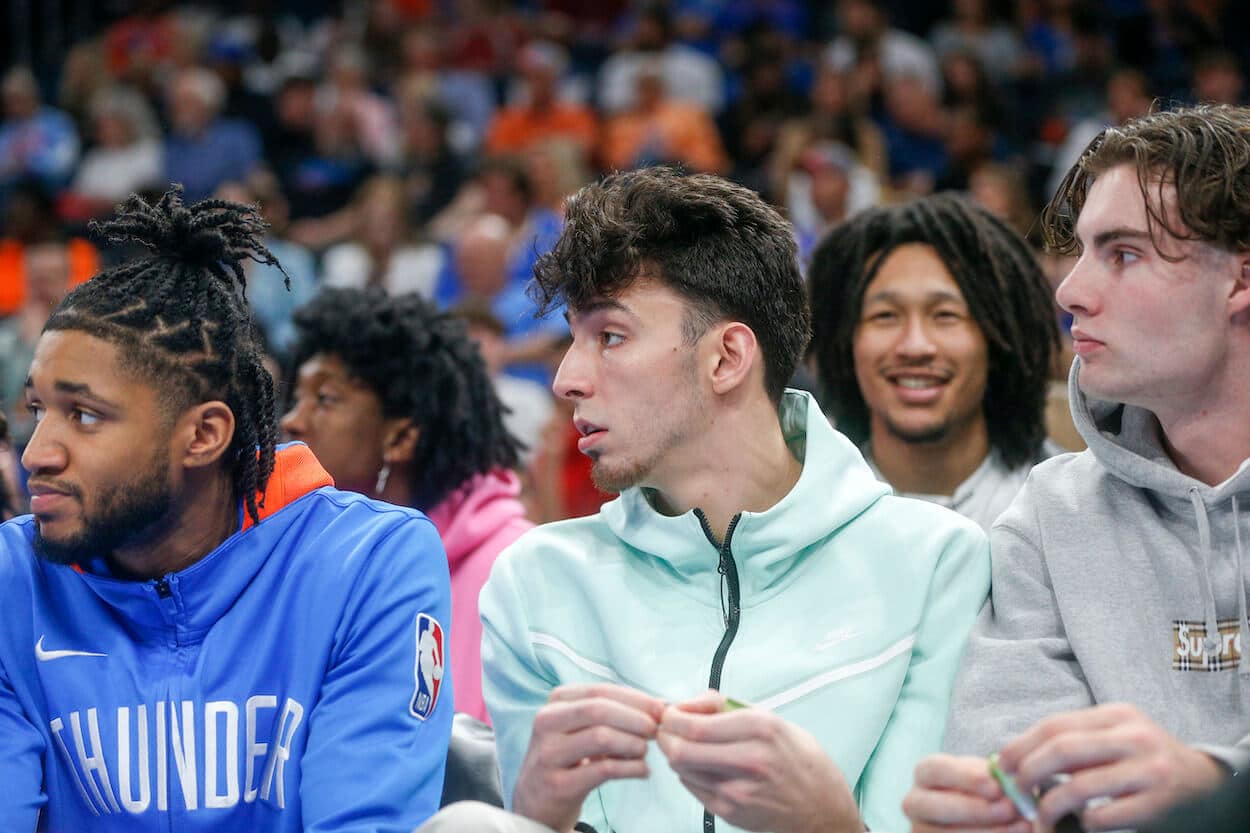 The 5 Highest NBA Draft Picks Who Missed Their Rookie Season
Looking back at five top draft picks who had to sit out their rookie season in the NBA.
Few things can hurt a franchise like a top draft pick getting injured before he even steps foot on the court. Most recently, Chet Holmgren, the No. 2 overall pick in the 2022 NBA Draft, suffered a Lisfranc injury to his right foot during a pro-am game and missed the entire 2022-23 season.
But Holmgren isn't the first high draft pick to suffer the same fate.
Let's take a look at the five highest NBA draft picks (since 2007) who missed their entire rookie season due to injury.
Joel Embiid — No. 3 overall, 2014
The 76ers drafted Joel Embiid back in 2014, but he didn't make his NBA debut until 2016. Foot problems caused him to miss his entire rookie year, while continued issues forced him to miss his second year in the NBA as well.
Embiid has now played seven seasons with the Sixers, and he's averaged more than 20 points per game in each one. The superstar center led the NBA in scoring in both 2021-22 and 2022-23, paving the way for his first career MVP award.
Chet Holmgren — No. 2 overall, 2022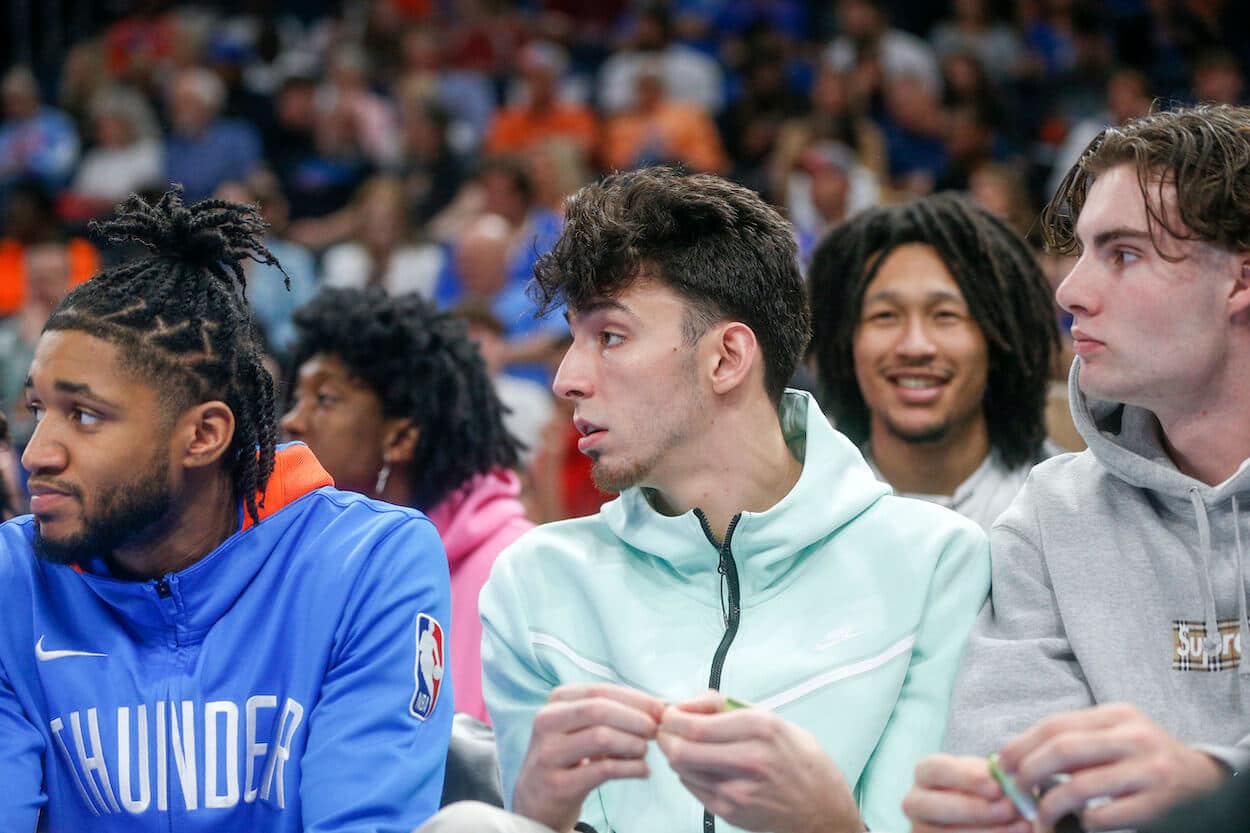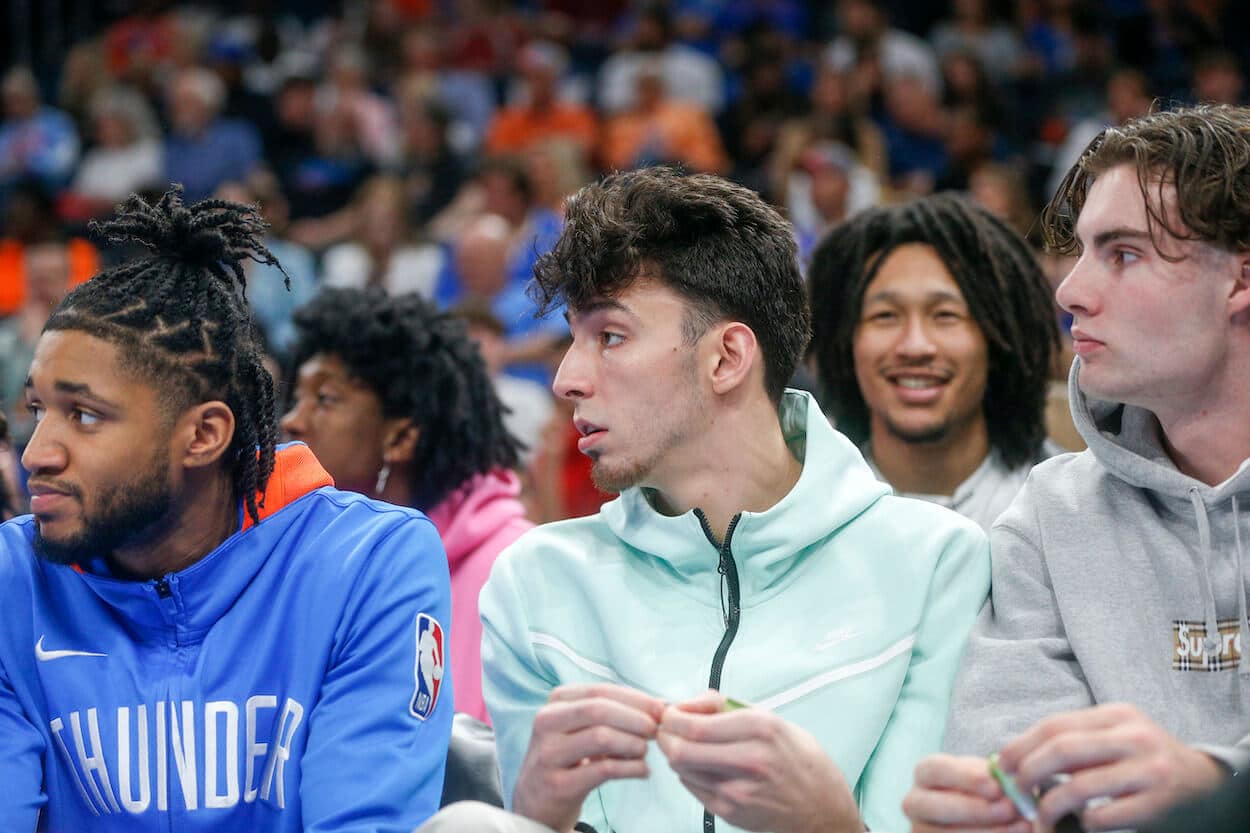 The Oklahoma City Thunder selected Gonzaga forward Chet Holmgren with the No. 2 overall pick in the 2022 NBA Draft. Two months later, he suffered a foot injury that cost him his entire rookie season.
Holmgren's situation was unique because of how he suffered his injury. The star prospect was playing in a pro-am event in Seattle two months before the start of his rookie season. When LeBron James tried to drive at him for a transition layup, Holmgren made an impressive defensive play on one of the greatest players to ever live. Unfortunately, he suffered a Lisfranc injury to his right foot during the play, and now he won't make his NBA debut until the start of the 2023-24 season.
Blake Griffin — No. 1 overall, 2009
Blake Griffin was drafted No. 1 overall by the Los Angeles Clippers back in 2009. However, he didn't take the court his rookie year due to a broken left kneecap that required surgery. The power forward sat out the entire year, while his Clippers went 29-53 and fired head coach Mike Dunleavy in the middle of the season.
Griffin returned to the court the following season with plenty of questions about how well he would perform following a serious knee injury. The athletic Griffin had a phenomenal season in which he played in all 82 games, scored 22.5 points, and pulled down 12.1 rebounds. It was just the beginning of what developed into a stellar — and mostly healthy — career for the big man.
Ben Simmons — No. 1 overall, 2016
Ben Simmons' young NBA career has been one of the wildest roller coasters we've ever seen. After going No. 1 overall to the 76ers in the 2016 NBA Draft, Simmons missed his entire rookie season due to a foot injury. He made his NBA debut in 2017 and nearly averaged a triple-double in 81 starts.
Simmons made the All-Star team in each of the next three seasons, but he didn't play a single game in 2021-22 because his relationship with the franchise deteriorated to an irreparable point. In 2022-23, Simmons played in just 41 games for the Brooklyn Nets and averaged a career-low 6.9 points per game. He may not last much longer in the NBA the way his career is trending.
Greg Oden — No. 1 overall, 2007
Greg Oden is the poster child for why NBA teams should always be cautious about young players with a concerning injury history. After the Portland Trail Blazers selected Oden first overall in the 2007 NBA Draft — one spot ahead of Kevin Durant — a knee injury kept him out for his entire rookie season. He returned to the court in 2008–09, playing in 61 games for the Blazers and averaging 8.9 points and 7.0 rebounds.
The Ohio State product started the first 21 games of the 2009-10 season, but another knee injury cut his season short. Oden sat out the next three years entirely before making a brief comeback with the Miami Heat in 2013–14, playing in 26 games and averaging 2.9 points and 2.3 rebounds. He finished his disappointing pro career with just 105 games played.