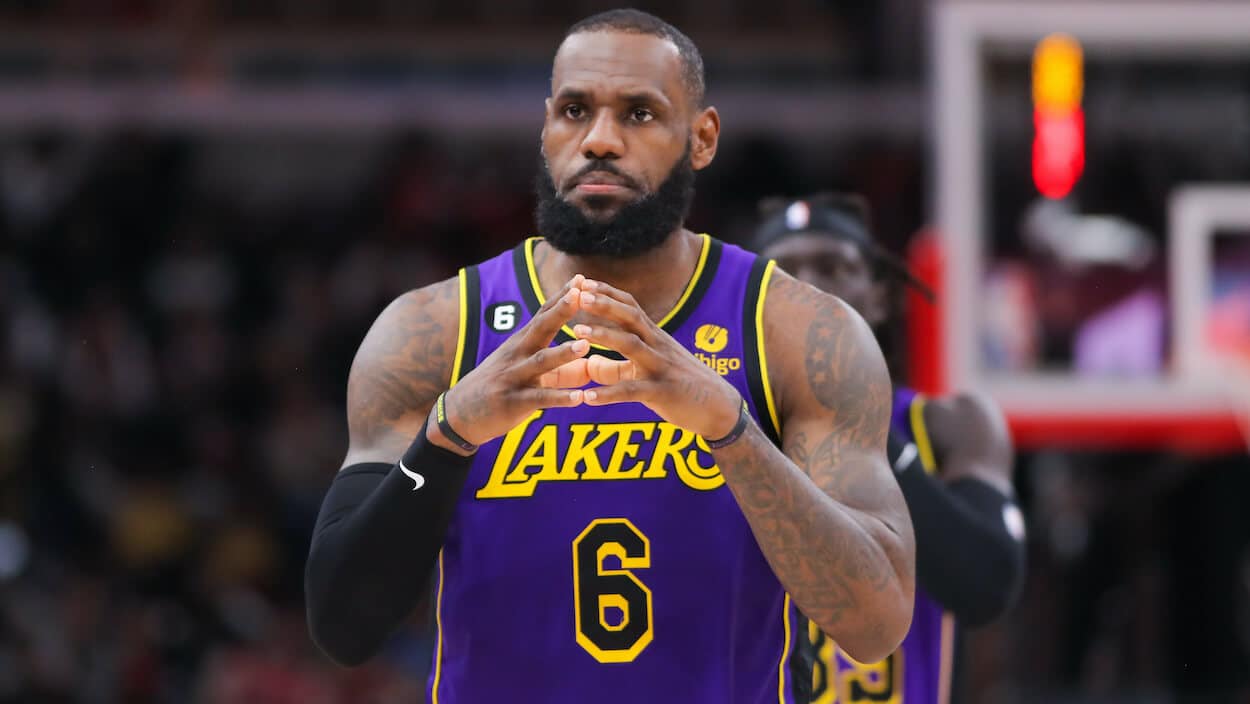 LeBron James Admits He's a Cheapskate Despite $1B Net Worth
LeBron James fully admits that he's cheap with his money, which is why he says there is no way he will pay for a blue checkmark on Twitter.
LeBron James has a lot of money, but he didn't get his $1 billion net worth by spending that money willy-nilly. As Elon Musk's Twitter is threatening to take the coveted blue checkmark away from celebrities, athletes, influencers, and others if they don't pay $8 a month, James says he's way too cheap for that, and others agreed.
LeBron James calls himself out for being cheap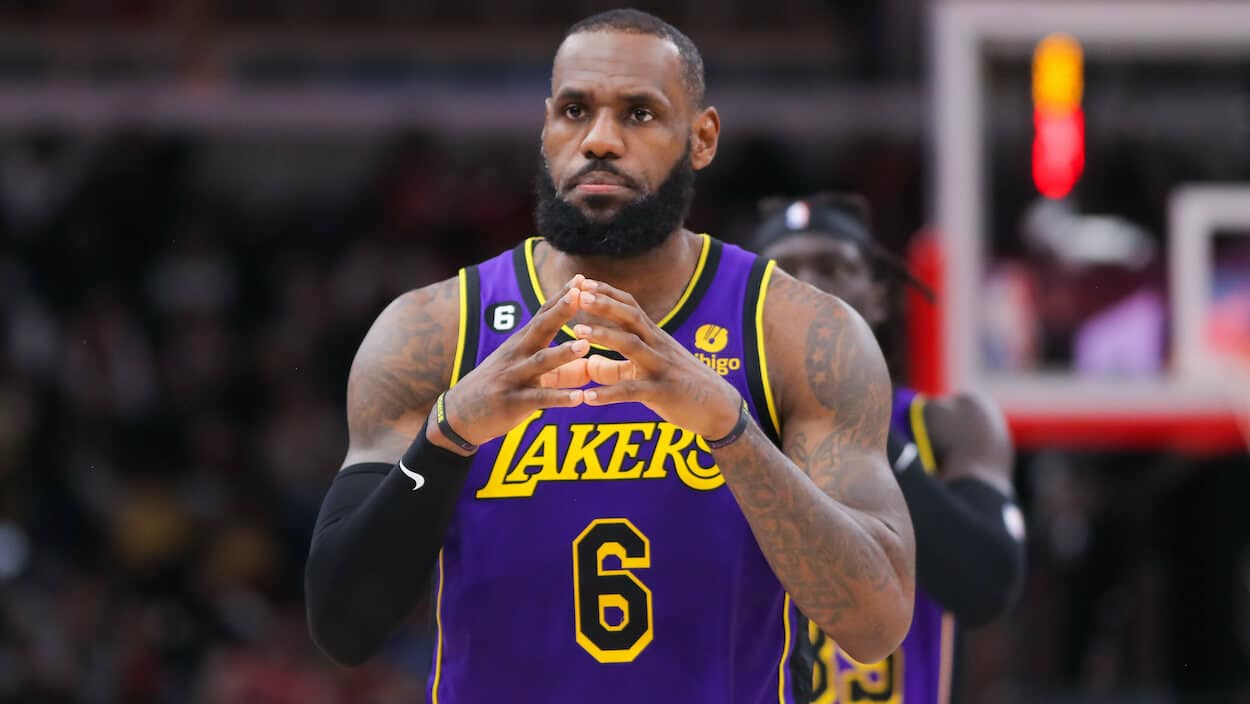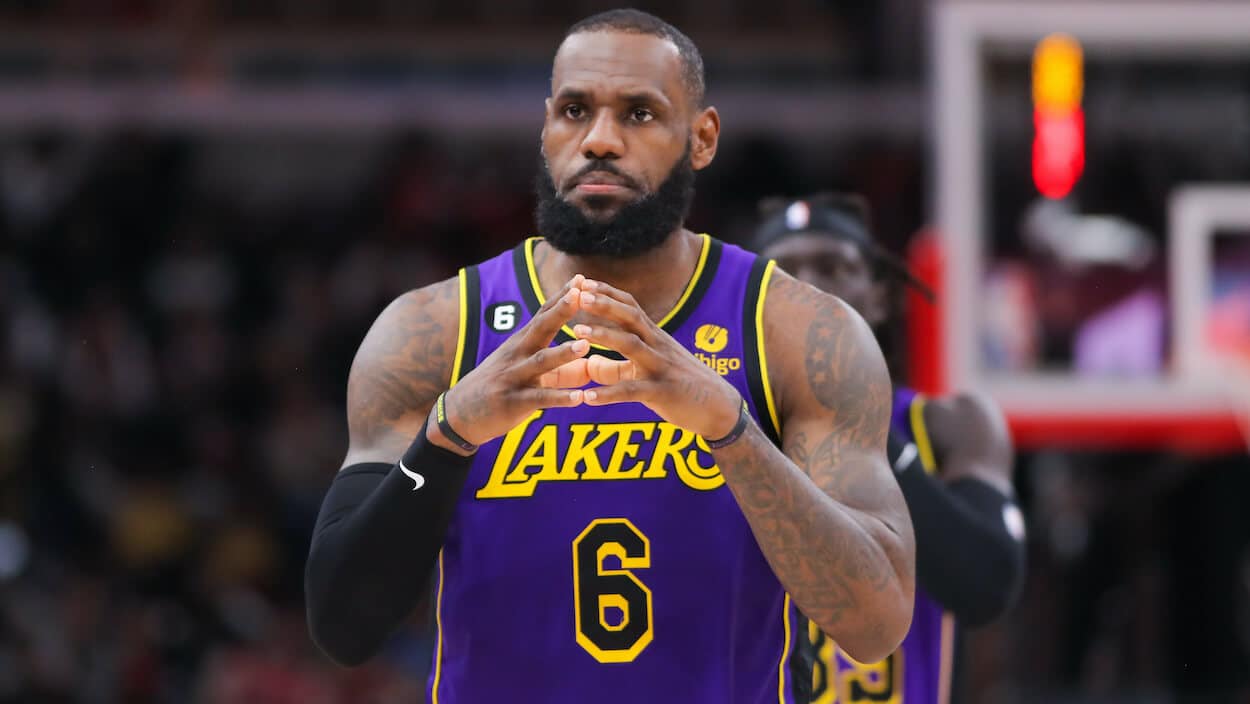 After buying Twitter, billionaire Elon Musk is now striving to make the social media platform profitable. One of the ways he wants to do that is by charging for the site's iconic blue checkmarks.
Musk first allowed anyone to purchase a blue checkmark for a small monthly fee and now wants to charge legacy verified accounts for their seal of authenticity. The thought of paying $8 a month has sent many well-known Twitter personalities into an outrage.
However, as of midday, April 1 — the day the blue checks were supposed to go away — the marks were still there.
One of the celebrity athletes who were vocal about not paying for Twitter was NBA superstar LeBron James. The 20-year veteran has earned $431,859,107 in his NBA career, and through various other investments, endorsements, and businesses, Forbes estimates James' net worth at over $1 billion.
With that type of dough, you'd think LeBron would have another reason other than the money for not wanting to pay for Twitter.
You'd be wrong, though.
James weighed in on the paying for blue checkmark debate the day before they were allegedly going away. "Welp guess my blue [check] will be gone soon," James tweeted. "cause if you know me I ain't paying the 5."
NBA reporter Taylor Rooks confirmed James' assertion that he is tight with his money.
"Players always say Lebron doesn't even pay for data roaming and will wait forever to get to a place with wifi because he refuses to do that extra cost….so this definitely tracks," Rooks tweeted.
Lakers studio host Allie Clifton piled on with a tweet that noted that LeBron James is so cheap he has Pandora radio with the commercials because he won't pay for the commercial-free plan that starts at $4.99 per month.
And these are things we've heard before. When James and Iman Shumpert were teammates on the Cleveland Cavalier, prior to LeBron's billionaire days, Shumpert once told CNBC about the whole team, including James, "For as much money as we make, we're all pretty cheap. We split the bill at dinner. We're smart about our coins, man."
So, whether you call LeBron James cheap, frugal, or smart with his money, the facts remain that the man is a billionaire, at least partially, because of this, and he is not paying for a blue checkmark on Twitter.