Brad Keselowski Receives Harsh Response After Speaking Highly of Elon Musk on Twitter
Brad Keselowski just completed the worst year of his career since his full-time NASCAR Cup Series debut in 2010. While the driving wasn't up to his standards, he was more successful wearing his co-owner hat and helped reorganize the competition side at the rebranded Roush Fenway Keselowski, which resulted in the organization's first trip to Victory Lane since 2017. 
The 2012 champion is respected off the track for his business acumen and was a big reason why he was brought on as a co-owner at RFK. On occasion, the future NASCAR Hall of Famer talks business on his Twitter account. He did so this past week about the social media platform's new owner Elon Musk. And the response wasn't good. 
Brad Keselowski has found success in the business world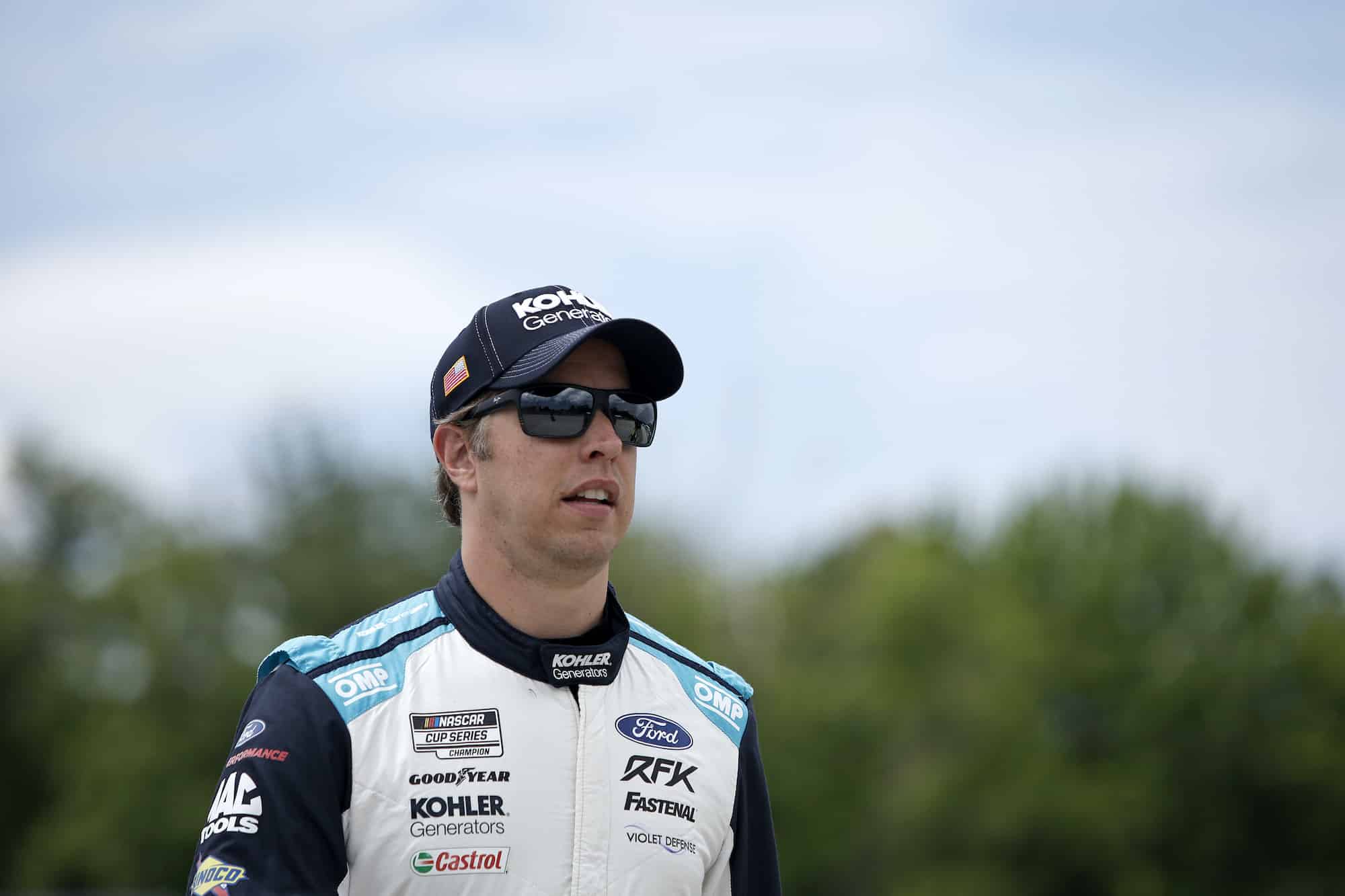 Brad Keselowski has always been viewed as more than just a driver. He set the tone early in his career when he launched Brad Keselowski Racing just a few years after he debuted as a competitor with the Truck Series in 2004. 
BKR became the training ground for some of today's up-and-coming Cup drivers, including Ross Chastain, Tyler Reddick, and Austin Cindric. It closed shop after the 2017 season.
In the same building, Keselowski started Keselowski Advanced Manufacturing in 2018, which provides custom solutions for several industries, including aerospace, defense, energy, automotive, and performance motorsports.   
Shared his thoughts about Elon Musk
While Keselowski talks about NASCAR or racing on his Twitter account a majority of the time, he occasionally diverts and shares his thoughts on family and business. He did just that on the latter this week, tweeting about Elon Musk.
"Helped create online banking as we know it," he wrote. "Drove commercial space access. Pushed an entire automotive industry to revolutionize. Dismantling unethical big tech practices. Looking more and more like @elonmusk is the Thomas Edison of our generation… truly astounding."
There was a sizeable response, and much of it was not very flattering.
"This is actually a much better analogy than I think you intended it to be," wrote one follower. "Musk is indeed pretty similar to Edison. He has an extremely shallow understanding of physics and engineering, he just takes credit for the work of others and profits through unethical business practices."
"Uh oh. Brad is going to be called into the @NASCAR front office for a little talking to," wrote another. 
"I have always wanted to ratio brad keselowski," another person replied.
Keselowski isn't afraid to say unpopular things
Although plenty of fans responded unfavorably, you can be sure Keselowski wasn't bothered by the comments. He's not afraid to say unpopular things. He did it just a few months ago after NASCAR penalized Michael McDowell and the No. 34 Front Row Motorsports team for illegally modifying a single-source supplied part with a punishment similar to what the No. 6 team received in April for the same infraction.  
"I feel a little bit a sense of relief from the fact that the penalty that was handed out to us at Atlanta was in some form replicated to more than us," Keselowski told Racer.com. "I feel like you could probably make arguments that some teams' penalty could have been adjusted higher or maybe even lower, for sure. But the reality is the garage is going through a reset with respect to cutting out the games, and that's a good thing for us as a sport.
"I personally think the sport needs more penalties and that NASCAR needs to be handing them out like candy right now to get control of the garage, because we've been playing a lot of games for a lot of years. The games have to stop."
A week later, during an appearance on SiriusXM NASCAR Radio, Keselowski admitted he received blowback for his remarks. 
"There's always going to be pushback when you make a comment like that. And that's OK," he admitted. "But there's other people, too, that are like, 'Yeah, we do. We got to figure this out.' You know, generally, like anything in life, you hear more from people that don't agree with you than you hear from people that do agree with you, and that's OK."
And the same thing could be said for his recent tweet.