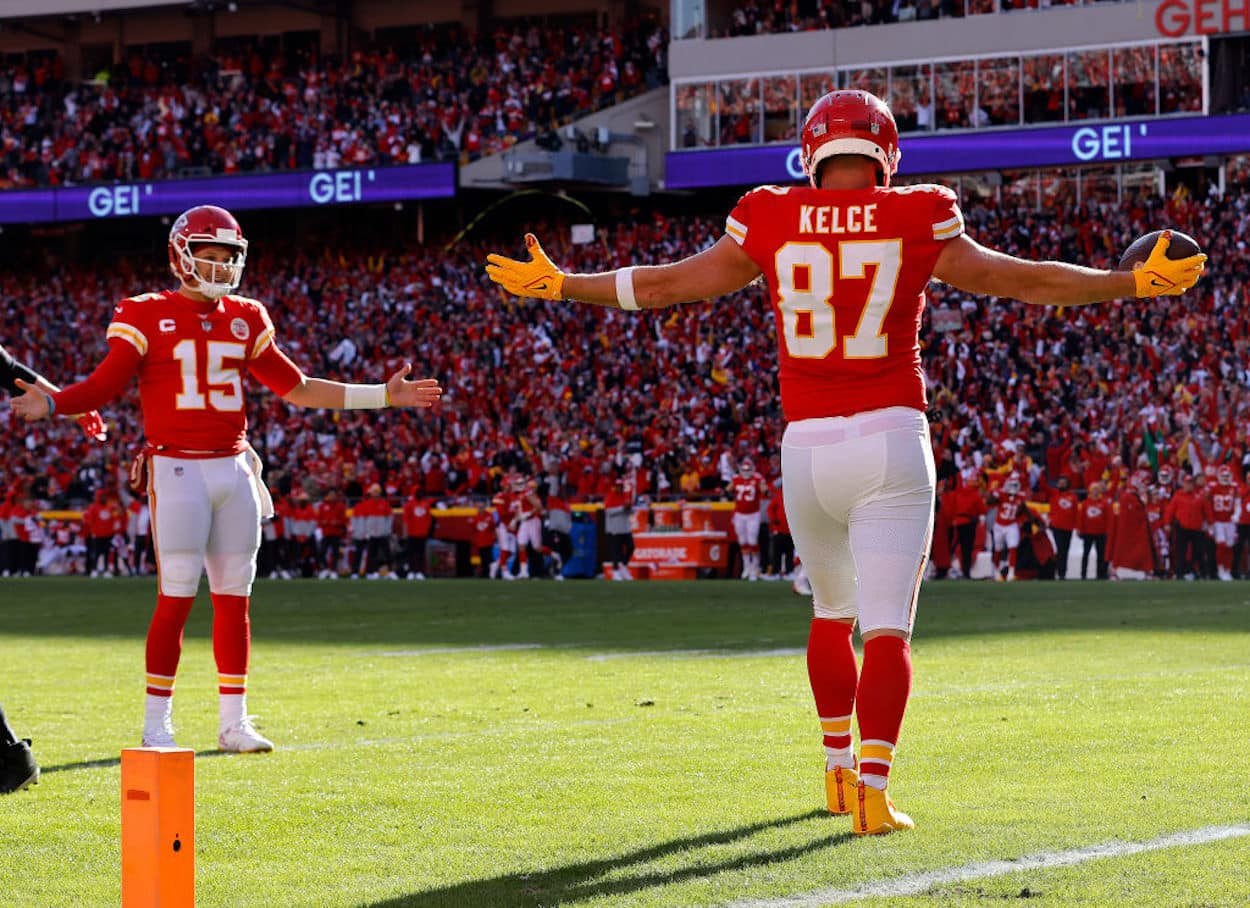 5 Must-Watch Kansas City Chiefs Games to Circle on Your Calendar
With the 2022 NFL schedule officially confirmed, here are some Kansas City Chiefs games that you won't want to miss.
After some awful years with the likes of Brodie Croyle and Tyler Thigpen under center, the Kansas City Chiefs have become an incredibly exciting team. Whether you're a fan of the franchise or just like watching offensive shootouts, Patrick Mahomes and company are usually worth your time.
In 2022, however, things could get even better. While the Chiefs' roster has changed, the club's schedule is still full of drama, high-stakes games, and plenty of opposing talent. Here are five games you'll want to circle on your calendar ASAP.
5. Rams at Chiefs, Week 12
The Chiefs host the Rams in Week 12. While there won't be the same rivalry at play as other games on this list, it's still a chance for Kansas City to put down an important marker.
Without delving too far into cliches, the defending Super Bowl champ is the current standard-bearer. The Chiefs are trying to prove their most recent championship is more than a flash in the pan; what better way to do that than by beating the Rams?
It will also be interesting to watch how Mahomes and his offensive line handle Aaron Donald. The lineman is a prolific pass rusher, and the Chiefs' QB can have a tendency to create his own problems when he's faced with pressure. If he can survive that individual battle, it will show some important growth and bode well for KC's overall chances.
4. Chiefs at Buccaneers, Week 4 (Sunday Night Football)
Admittedly, this one matters more for narrative purposes than anything else, but sometimes you just want the NFL's equivalent of cheesy reality TV. 
The last time Kansas City traveled to Tampa, they were drubbed in an embarrassing Super Bowl. Patrick Mahomes ran for his life, and, when all was said and done, he proved to be nowhere near Tom Brady.
The circumstances are a bit different now, but it's still a Brady vs. Mahomes match-up. Get ready for plenty of pregame GOAT talk and, if nothing else, a chance for Kansas City to exercise a few demons. If the AFC West club is serious about winning another championship, they'll have to win some tough road games. There's no better place to put that into practice than in Tampa Bay.
3. Chargers at Chiefs, Week 2 (Thursday Night Football)
While there are no gimmes in the AFC West, this game deserves special attention within the divisional slate. 
The Chiefs, of course, have ruled the division in recent years, but the Chargers are a legitimate threat to claim that crown. Justin Herbert has Mahomes-esque ability, and he's supported by Keenan Allen, Mike Williams, and Austin Ekeler. The Bolts also improved their defense, bringing J.C. Jackson, Khalil Mack, and Sebastian Joseph-Day to California. 
Those units will provide a stern test for the new-look Chiefs. Can the defense slow down Herbert and company? Will Mahomes be able to manipulate LA's defense without Tyreek Hill? It will be an early chance for one team to plant their flag atop the AFC West and dare the other teams to catch up.
Combine those with the pageantry – the game will be Prime Video's first Thursday night game – and you've got a recipe for must-see TV.
2. Bills at Chiefs, Week 6
If the date with Tom Brady and the Buccaneers was all about the drama, this one actually matters. Barring an unforeseen setback, the Chiefs and Bills will be battling for playoff position in the AFC. This Week 6 game could make all the difference when it comes to seeding.
With all of that being said, though, there will still be some narrative elements at play when the two teams meet in Arrowhead. Buffalo will be looking for revenge after a painful postseason collapse. On the opposite sideline, Kansas City will be trying to prove they're still a talented team capable of making playoff noise, even without Tyreek Hill. 
Expect plenty of offensive fireworks in this one and don't change the channel until the final seconds tick off the clock. Who knows what you might miss.
1. Chiefs at Bengals, Week 13
This one speaks for itself.
Last year, the Chiefs lost to the Bengals in the regular season and the playoffs. The second of those defeats was especially painful, as Kansas City seemed to have a ticket to the Super Bowl in their collective grasp, only to collapse in the second half. This game will be a chance to at least partially exercise those demons and prove that Joe Burrow and company are beatable.
I've mentioned narratives a few times thus far, and the storylines will certainly come thick and fast ahead of this game. Can Patrick Mahomes avoid the funk he found himself in during the AFC Championship and deliver a statement win? Will KC's retooled defense be able to get the big stop that eluded them in January? What will Andy Reid have learned from watching his team cede momentum and crumble?
If you combine that with the fact that the Bengals are the reigning AFC champs – meaning the Chiefs will have to ultimately prove they're better than Cincy to win a Super Bowl – and plenty of offensive fireworks, this one checks all the boxes. Get it down on the calendar right now.
Like Sportscasting on Facebook. Follow us on Twitter @sportscasting19 and subscribe to our YouTube channel.