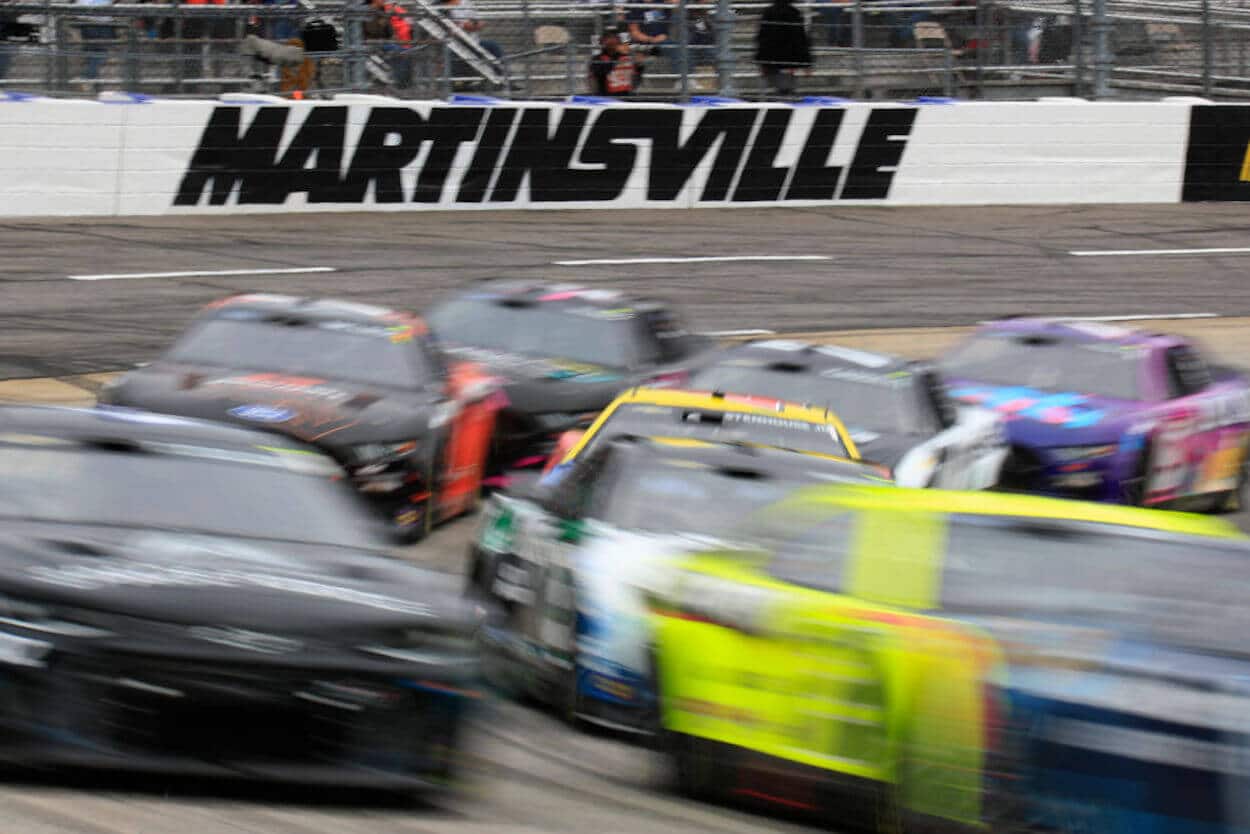 5 Ultra Intriguing Facts About Martinsville Speedway That Set This Track Apart
Martinsville Speedway holds a special place in the heart of NASCAR fans. Allow us to explain what makes the track so unique.
Arguably the most unique track on the NASCAR Cup Series schedule, Martinsville Speedway holds a special place in the hearts and minds of many fans and drivers past and present who've been fortunate enough to be part of a race weekend at the iconic Ridgeway, Virginia short track.
With all three of NASCAR's top divisions in town for their annual springtime visit this weekend, let's take a look at five compelling facts that make Martinsville so one-of-a-kind.
1. It's home to the most well-known concession food item on the NASCAR tour
No track on the NASCAR Cup Series schedule is as synonymous with a particular food item as Martinsville Speedway is synonymous with its Jesse Jones-brand hot dog.
Not quite convinced? Well, take a moment to consider this: If you confiscated the roughly 70,000 hot dogs that the track sells on an ordinary race weekend and lined them up nose to tail around the .526-mile oval, they would wrap around the track roughly 12 ½ times.
That's a lot of hot dogs, but there's a reason the folks on hand at Martinsville Speedway gobble them up en masse: They're downright delicious, albeit certainly not on the healthier side. A Martinsville Speedway hot dog is also dirt cheap compared to most of the food items available for purchase at the concession stands of concerts and other professional sporting events.
"It's fresh, warm, and it's $2," Martinsville Speedway president Clay Campbell said of the track's legendary hog dog while speaking with Sportscasting.com last October. "So, if you combine the product itself and the affordability at two bucks, there you go."
There you go, indeed.
2. It's the oldest race track in NASCAR
Before there was a NASCAR, there was a Martinsville Speedway. 
Yes, you read that correctly. 
Thanks to the vision of the fabled speedway's late founder, H. Clay Earles, the first race ever held at Martinsville — on July 4, 1947 — preceded the first official NASCAR-sanctioned race, which took place February 15, 1948 on the sands of Daytona Beach.
Not surprisingly, Martinsville was part of the first-ever NASCAR Cup Series schedule that same year. Far more surprising is the fact that today — 75 years later — Martinsville is the only track from the original schedule that remains a fixture of the Cup Series tour.
Originally built as a dirt track, Martinsville has been paved since 1955. So, the track doesn't look much like it did on the day of its inaugural race, but it's the same ole Martinsville at its core.
3. It's the shortest track and the only track shaped like a paperclip
The NASCAR Cup Series schedule features numerous types of race tracks, but only one is in the shape of a paperclip. That would be Martinsville, which consists of two 800-foot straightaways connected at each end of the track by turns banked at just 11 degrees and stretching 588 feet. 
The track is as narrow as it is flat, with a width of only 55 feet. Pit road is also tight, with pit stalls that are only 28 feet long and 14 feet wide.
The actual racing surface covers only .526 miles — the shortest distance of any track on the NASCAR Cup Series itinerary that hosts a points-paying race.
4. Winners receive a grandfather clock trophy
Since current-day NASCAR Hall of Famer Fred Lorenzen won at Martinsville Speedway in 1964, the track has awarded a non-traditional trophy to NASCAR Cup Series race winners. 
That trophy — a 7-foot-tall grandfather clock or "Ridgeway" clock that chimes every 15 minutes and is valued at roughly $2,500 — has become one of the most coveted pieces of hardware you'll find anywhere on the NASCAR schedule.

It's so coveted, in fact, that many drivers who've been lucky enough to earn it have reserved a special place for it in their home or race shop.
"It is something that every driver has on their checklist," retired Cup Series driver Kurt Busch said a few years ago in a Martinsville Speedway news release. "They want to win it for their team owner, sponsors. Everybody is trying to get ahold of that clock. The two that I have are bookends in my conference room and are displayed proudly."
Due to the enormous popularity of the grandfather clock trophy, every Martinsville race winner — not just Cup Series winners — now leaves the track with one in tow.
5. Martinsville has stood the test of time when others didn't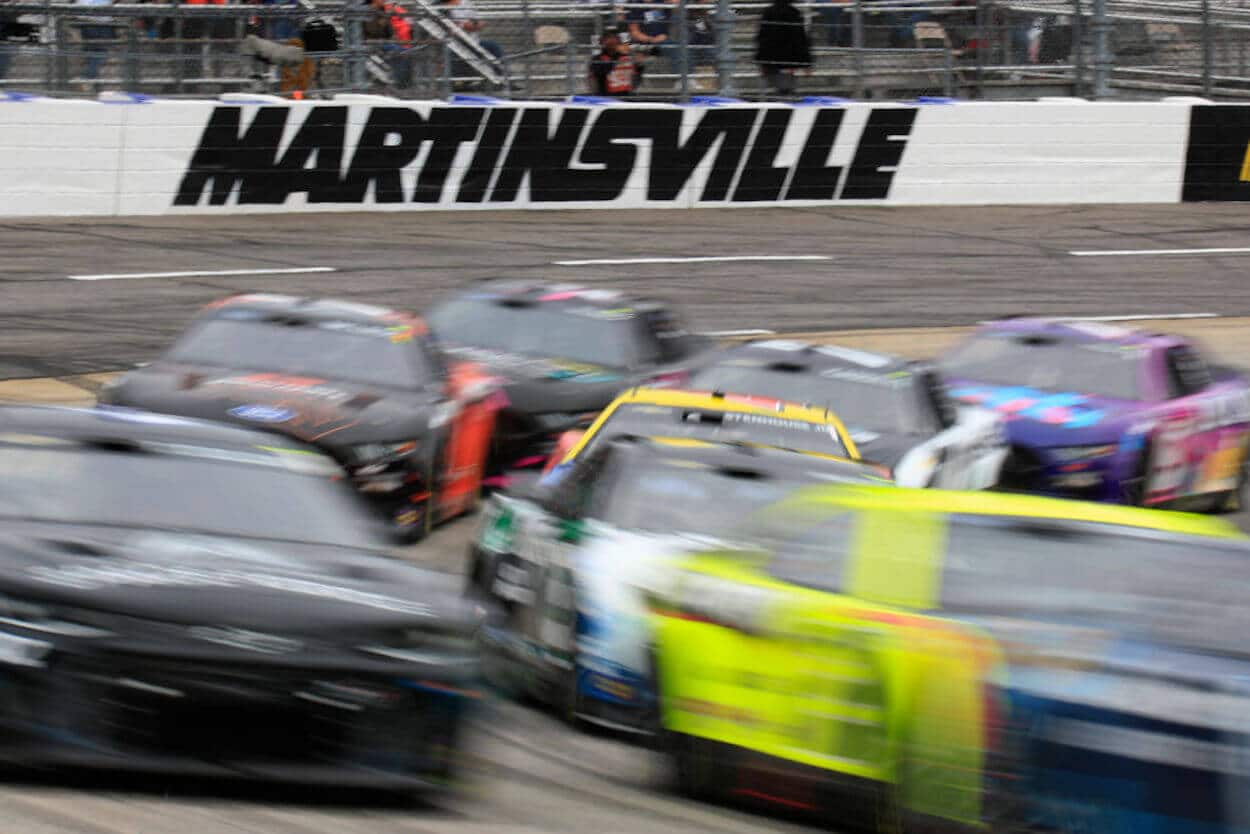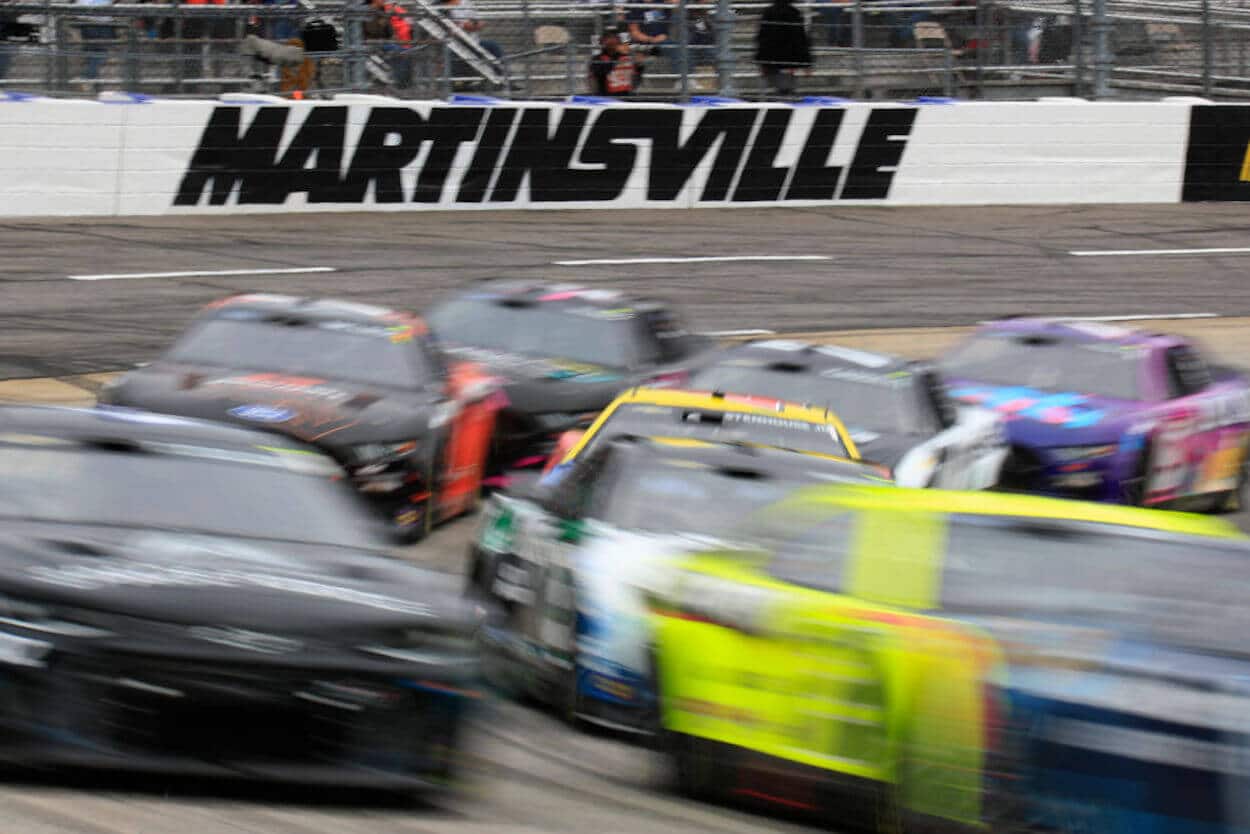 With a population of under 15,000, rural Martinsville, Virginia, isn't exactly your prototypical NASCAR TV market. Martinsville Speedway also has fewer than 60,000 seats, making it one of the smallest Cup Series tracks in terms of seating capacity.
Yet Martinsville has withstood the test of time when tracks in comparatively small markets — and even some in substantially larger markets — have not. Once independently owned, Martinsville Speedway is now owned by NASCAR, which certainly helps its case to remain part of the Cup schedule.
The track has also added a lot of amenities over the years, fueling its tremendous growth and giving the speedway staying power that other venues have lacked.