Kurt Busch Offers Ugly but Honest Assessment About Disrespectful NASCAR Drivers and Brother Kyle Offers a Solution
Kurt Busch didn't sugarcoat his thoughts on the lack of respect in the NASCAR garage. Younger brother Kyle offered a solution.
Kyle Busch made headlines last week at Atlanta Motor Speedway when he talked about the lack of respect in the garage, how he's tried to address it with the younger drivers, but his words have fallen on deaf ears. 
This week at Circuit of the Americas, brother Kurt, who is working the Cup Series broadcast, offered his thoughts on the situation during Fox's practice coverage and didn't sugarcoat what he had to say. 
A day later, his younger brother offered a solution. 
Kyle Busch talks about lack of respect in garage at Atlanta
Last week at Atlanta, Kyle Busch addressed Denny Hamlin's podcast remarks on intentionally wrecking Ross Chastain at Phoenix, then switched gears and talked about how a lack of respect has developed in the garage, and it's not anything like the past.
"Now you're going down the right path because we have completely lost any sense of respect in the garage area between drivers at all," Busch said. "That's where the problem lies is nobody gives two s**** about anybody else, and it's just a problem where everybody takes advantage of everybody as much as they can. We're all selfish, granted. 
"But there was an etiquette that once did live here. Mark (Martin) started it. I think Tony (Stewart) really lived by it. I think Jeff (Gordon) lived by it. Bobby Labonte. Rusty (Wallace) for the most part. Dale Jarrett for sure. It did exist. That's gone."
When asked if he's tried to take on a leadership role in the garage and communicate with the younger drivers about etiquette, the two-time champion offered a sobering response. 
"I've tried to talk to guys," he said. "They don't listen so I've lost interest in talking to them."
Kurt Busch offers ugly assessment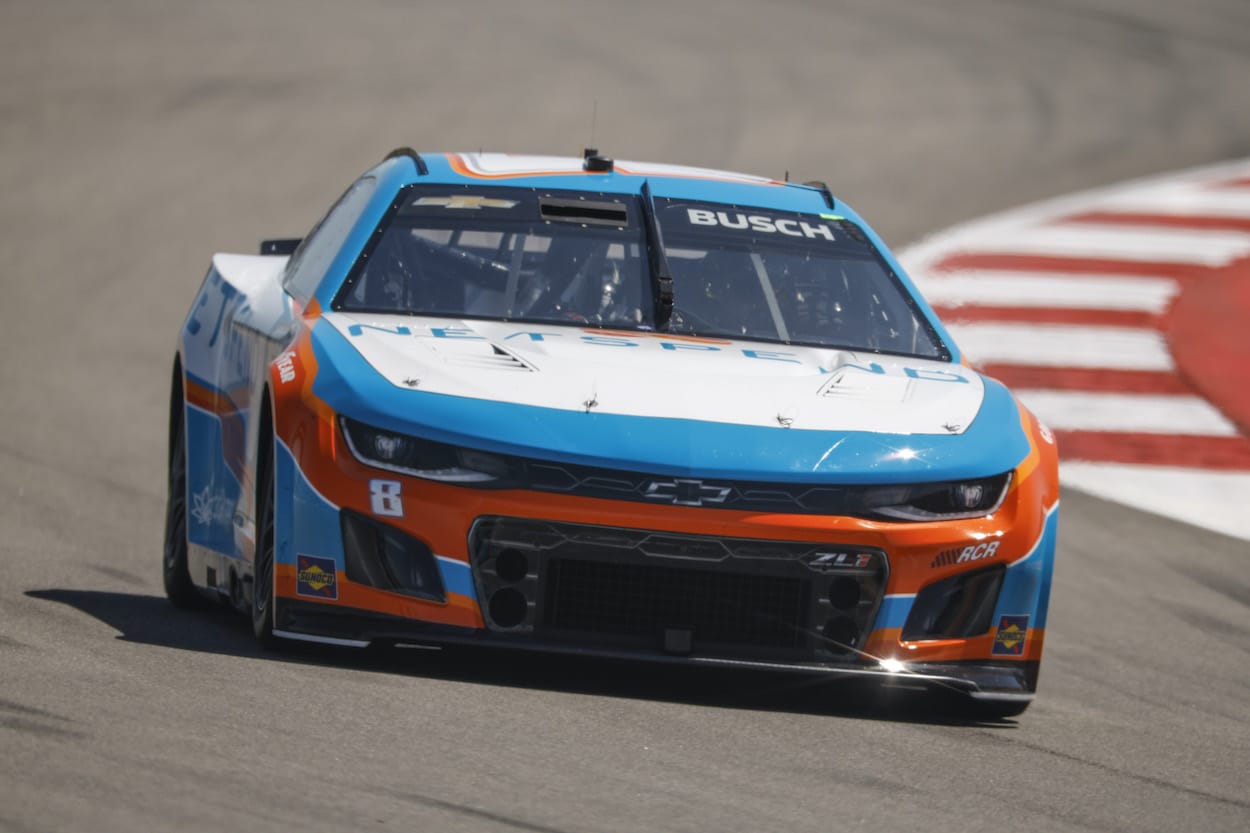 Not surprisingly, Busch's remarks were a hot topic of conversation on podcasts and SiriusXM NASCAR Radio throughout the week. On Friday, during Cup Series practice, Busch's older brother Kurt, working the Fox broadcast for the weekend in Austin, chimed in on the subject in an exchange with Clint Bowyer about how the participating F1 drivers like Jenson Button and Kimi Raikkonen aren't used to the aggressive driving. 
"Here, in the Cup Series, you're racing door-to-door with people, working a pass for many laps," Bowyer said. "And you've got to make sure when you make that dive bomb that you make it in the right area because if you shoot up, somebody will get back underneath you and might lose two trying to get one. Those are the racing scenarios that I think he'll probably come to enjoy but he'll enjoy it through a challenge," the broadcaster said of Button.  
"It's very difficult," Busch said. "I would say it's just a generational shift of guys racing each other with less etiquette. When I was growing up, it was about that braking zone, being nice, and properly passing somebody. Keeping your speed through apex. Now it's rip, gouge, crush, and move on."
Kyle Busch says there must be repercussions
A week after his remarks at Atlanta, Busch was asked again about the lack of respect and if he had a potential solution. He did. 
"The solution I think starts with repercussions," he said. "There isn't any. So why listen and why show any respect and why do anything that you should do, etiquette-wise, if there's no repercussions?"
Kyle Busch has spoken. We know NASCAR has heard him in the past. Will it this time?  
For the latest breaking news and information about NASCAR's three national series, check out @kdsportswriter on Twitter.