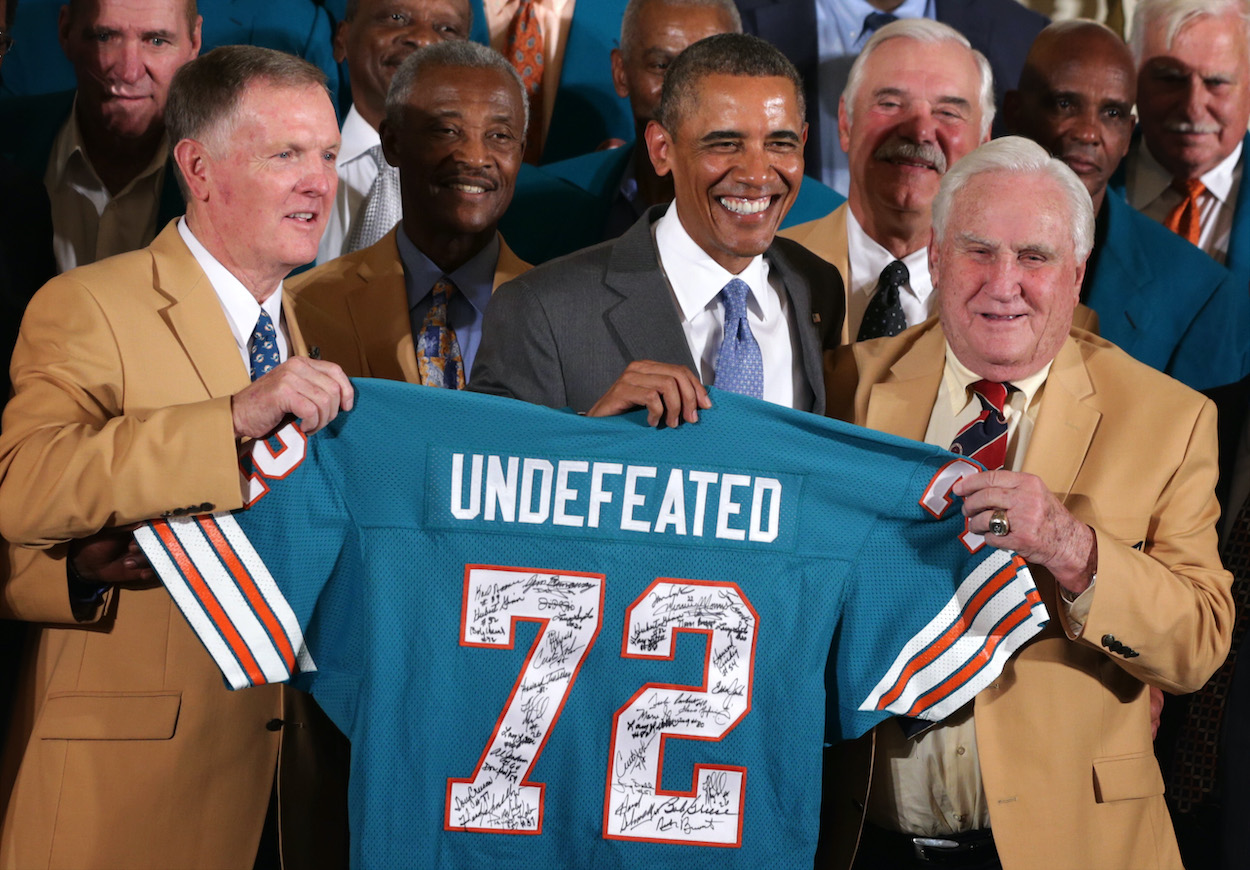 There Are 7 NFL Futures Bets You Can Make on Teams to Go 17-0 in 2021, but Only 2 You Can Wager Will Go 20-0
You can make NFL futures bets on teams to make history and go 17-0 -- Kansas City Chiefs (+5000), Tampa Bay Buccaneers (+6600), Baltimore Ravens (+25000), Buffalo Bills (+50000), San Francisco 49ers (+50000), Los Angeles Rams (+75000), and Dallas Cowboys (+100000) -- but you can only bet two teams to equal the '72 Dolphins.
NFL futures bets are a great way to get excited for the upcoming season, especially in the dog days of the summer. They can also win you some sweet cash come the new year. One of the most fun NFL futures bets you can make is for a team to be perfect.
One of the reasons we watch sports is for perfection. Some of the most memorable moments in sports include Don Larsen's perfect game in the '56 World Series, Nadia Comaneci's perfect 10 at the '76 Olympics, and of course, the '72 Miami Dolphins perfect season.
With this in mind, there are seven teams that you can bet on to set a new regular-season record in 2021 and go 17-0 in the regular season. However, there are only two teams that oddsmakers will let you wager on to go all the way and make it to 20-0.
There is only one truly undefeated team in modern NFL history
The 1934 and 1942 Chicago Bears both had undefeated regular seasons. These teams went 13-0 and 11-0 but lost to the New York Giants and the now-Washington Football Team, respectively, in the championship games.
The record-holder for best regular-season record of all time in the NFL is Tom Brady, Bill Belichick, and the 2007 New England Patriots. The team breezed through the regular season to go 16-0. They then cruised through the AFC playoffs, beating the Jacksonville Jaguars and the then-San Diego Chargers by a combined score of 52-32.
What happened next to the Patriots illustrates why perfection is so hard to achieve. Up 14-10 in the fourth quarter of Super Bowl XLII, the Patriots D had Giants' QB Eli Manning facing a third-and-5 from his own side of the 50.
After barely escaping a sack, Manning heaved a long pass downfield to the little-used David Tyree. The mostly-special-teamer made a miraculous catch, pinning the ball against his helmet. New York scored and went on to win the game, and members of the 1972 Dolphins popped their annual bottle of champagne.
The reason quarterback Bob Griese, Lary Csonka, and Mercury Morris popped bottles is because, to this day, they are the only team with a perfect season. They went 14-0 in the 1972 regular season and 3-0 in the postseason, beating the Washington franchise 14-7 in Super Bowl VII.
The seven NFL futures bets you can make on teams to go 17-0 and the two you can make on 20-0 seasons
During the 2021 NFL season, teams will be able to make history in a number of ways, thanks to the first-ever 17-game season. If you want to put a few dollars down on an NFL futures bet for a team to finally eclipse the Patriots 16-0 record, there are seven teams you can do this with. 
According to FOX BET, the seven teams that you can wager to go undefeated during the regular season are the Kansas City Chiefs (+5000), Tampa Bay Buccaneers (+6600), Baltimore Ravens (+25000), Buffalo Bills (+50000), San Francisco 49ers (+50000), Los Angeles Rams (+75000), and Dallas Cowboys (+100000). 
If you think this is the year that a team will finally equal the Miami Dolphins and achieve perfection, there are only two teams oddsmakers will allow betting on. Patrick Mahomes and the Chiefs are +15000 to go 20-0, and Tom Brady and the Buccaneers have +22500 odd to accomplish the feat. 
Can a team go undefeated in the 2021 NFL season?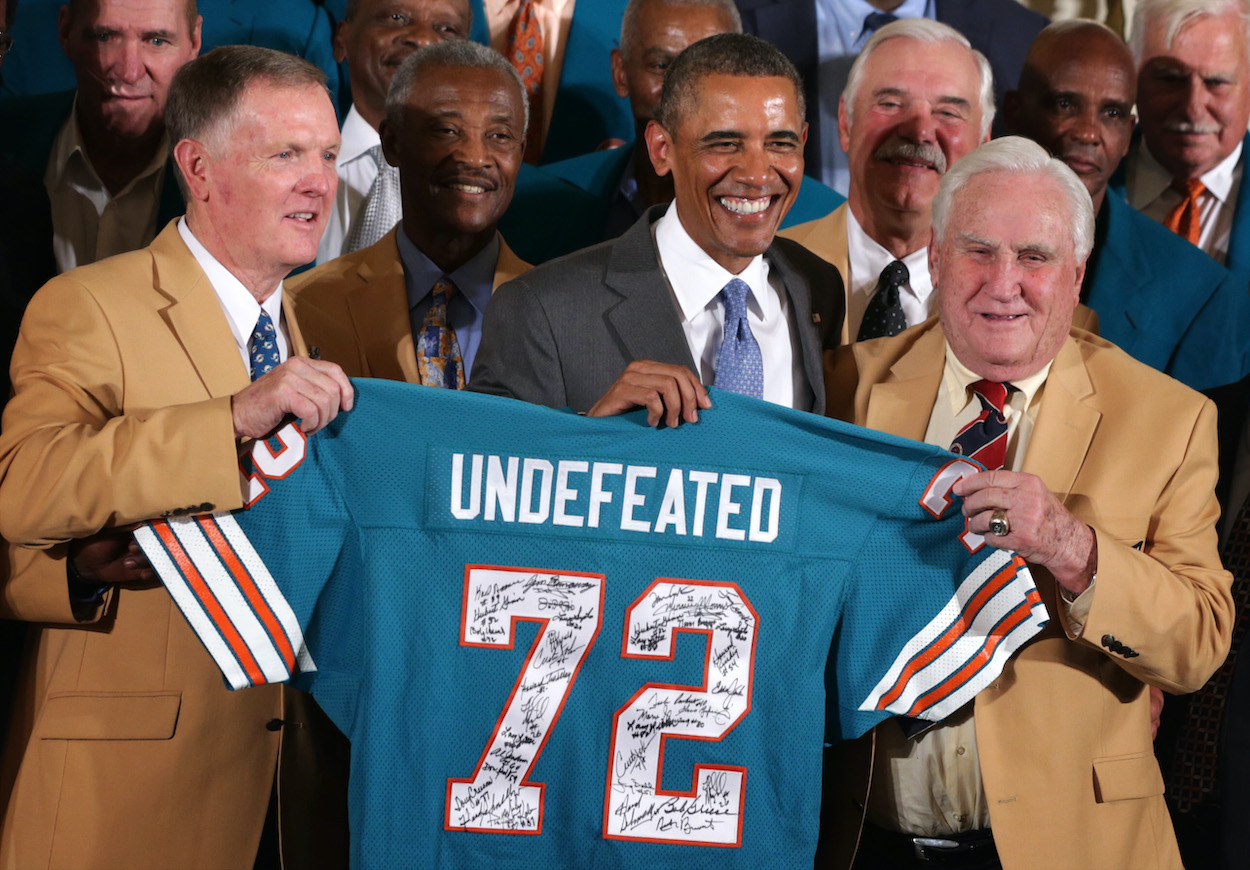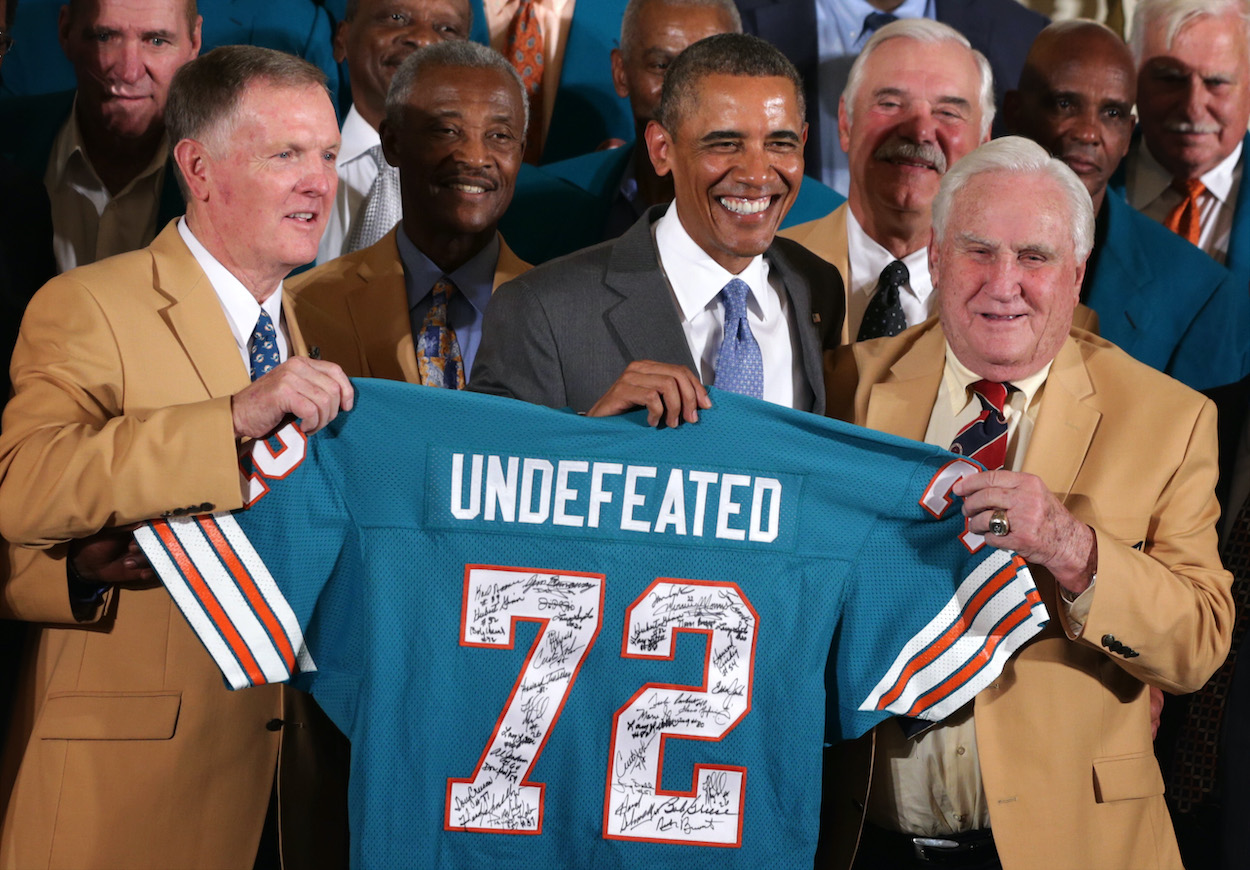 With just four undefeated seasons in the modern NFL and only one team ever achieving true perfection, chances are 20-0 is nearly impossible. That's the beauty of perfection in sports, though. It's only NEARLY impossible.
Vegas has it right with the odds this season. Outside of the Cowboys, who are only on the list because they are the most public team in football, any of those other teams could go 17-0 if things break right.
The teams on this list have special quarterbacks, impressive offensive weapons, strong defenses, and smart, innovative coaching. That is a recipe for success in the NFL.
Vegas also gets it right in that there are only two teams on the list with legendary or near-legendary quarterbacks that could run the table.
Brady is the Greatest of All Time, and Mahomes is the best of a very impressive new generation of superstar signal-callers. They have great teams and coaches around them, and Super Bowl wins under their belts. So if someone is going to make history, these two seem the most likely candidates.
That said, Don Shula was a 42-year old head coach in 1972 with a good but not great record. Griese missed a considerable chunk of the season with a broken leg. So, Earl Morrall, a 38-year-old waiver wire pickup, started nine games.
The moral of the story is that you never know when perfection will happen, and it may come from an unexpected place.
So, you may want to forget this list entirely and find a sportsbook that will take your undefeated season NFL futures bets on Baker Mayfield and the Cleveland Browns or, hell, even the New York Jets.
All stats courtesy of Pro Football Reference