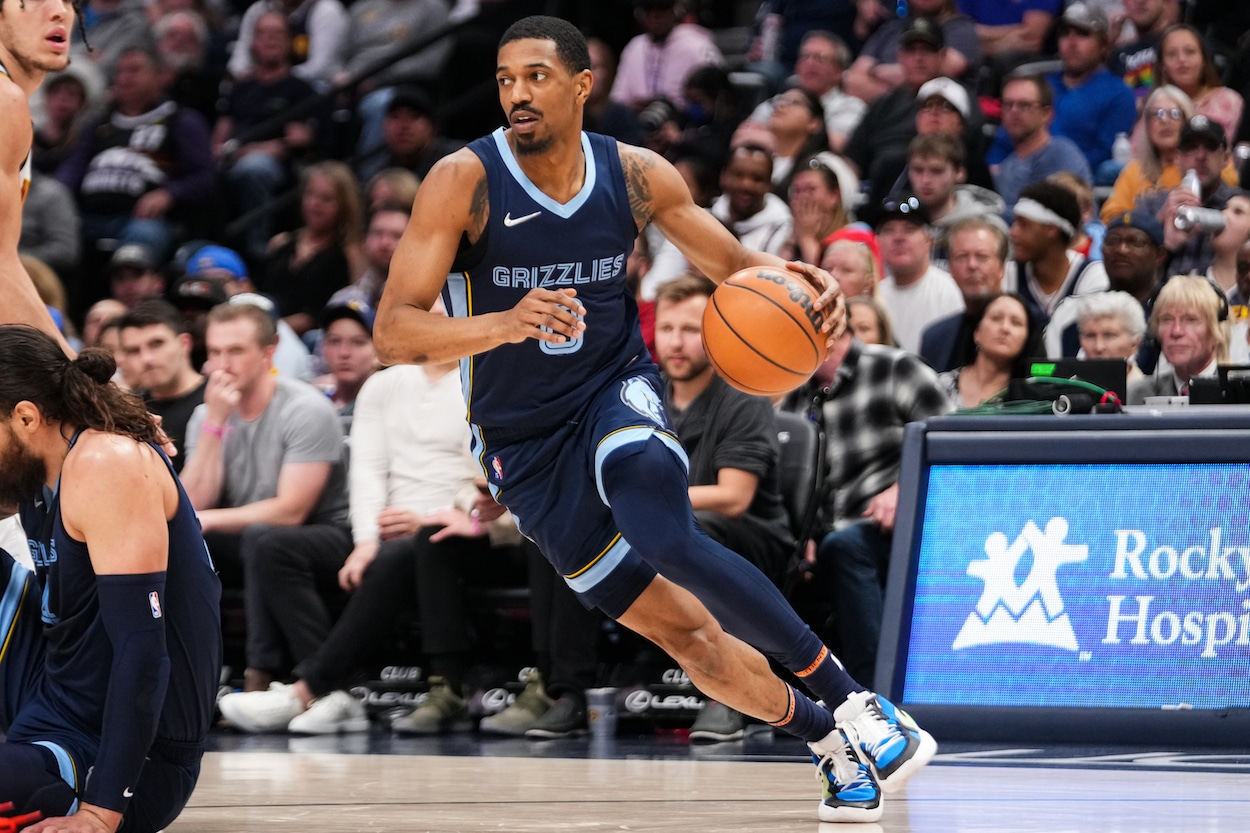 The 76ers Deserve an A+ for Their Stellar Draft Night Despite not Making a Single Pick
The Sixers got a steal with their De'Anthony Melton trade on draft night.
Basketball fans can't wait for the NBA Draft every year so that they can watch highlight tapes of their new prospects and convince themselves they're the missing pieces to the championship puzzle. There's just something rejuvenating about getting irrationally excited for the future of their franchise.
Unfortunately for Philadelphia 76ers fans, they didn't get to have that feeling after the 2022 NBA Draft. The Sixers didn't make a single pick on Thursday night, but they still deserve an A+ for what they did accomplish on draft night.
76ers had the perfect NBA draft without making a single pick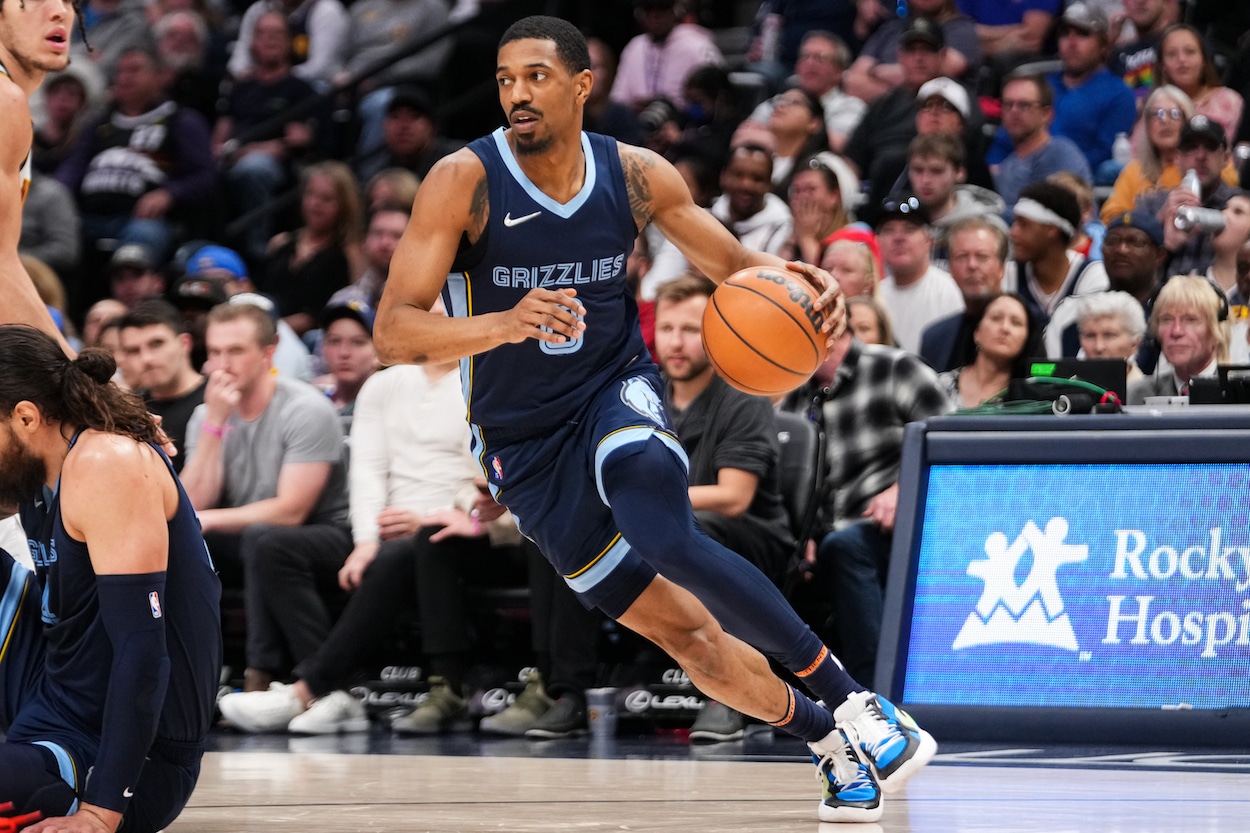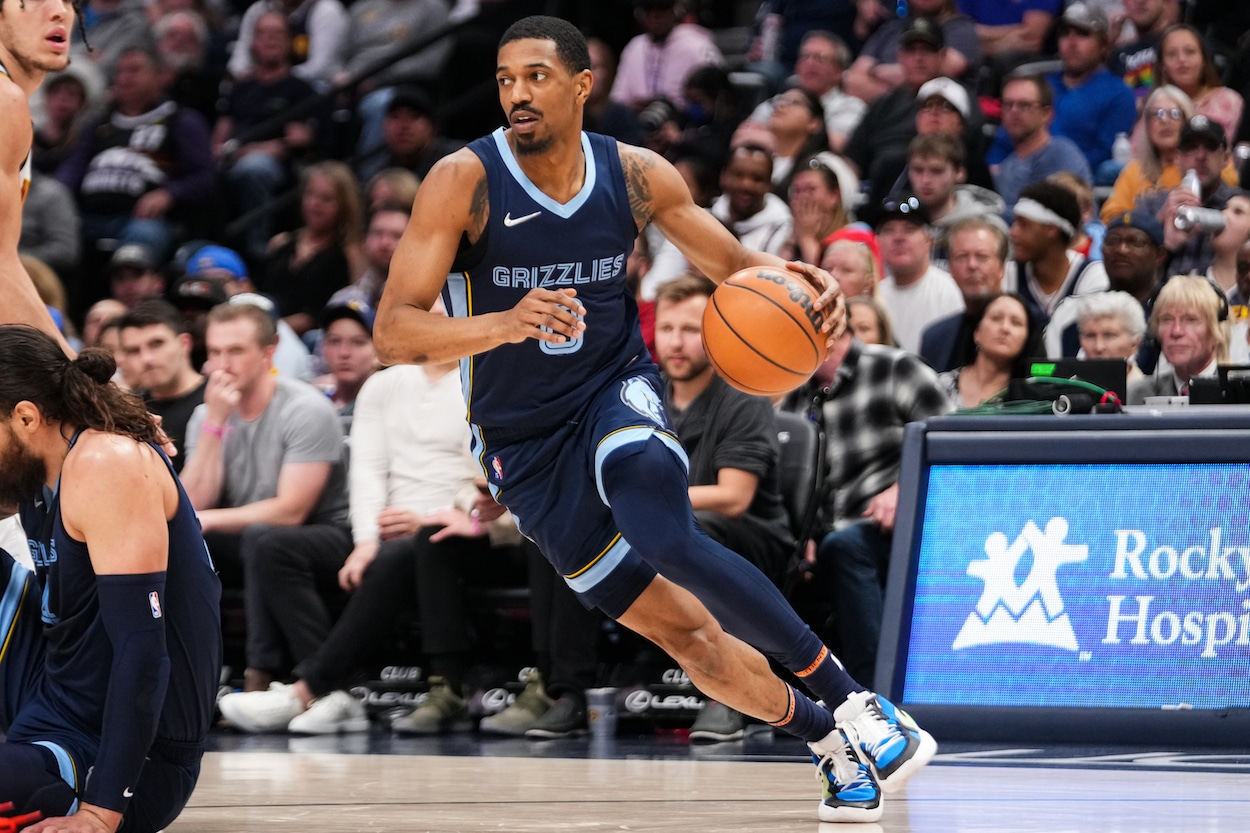 The 76ers entered Thursday night's draft with only the 23rd overall pick in the first round, but they didn't end up making that selection. Instead, they traded the pick along with veteran guard Danny Green to the Memphis Grizzlies in exchange for De'Anthony Melton.
Now, Melton isn't a name Sixers fans are going to swoon over at first, but trust me, they're going to love this guy.
In four years in the NBA, Melton has improved his points per game over every season. He mostly came off the bench for Memphis last year and put up a career-high 10.8 points per game on 40.4% shooting. Over the last two seasons, he's shot 41.2% and 37.4% from three, respectively. Melton is also a fantastic defender for his size (6-foot-2, 200 pounds), and although he isn't on the Matisse Thybulle level of defensive disruptors, he did average 1.4 steals and 0.5 blocks in 22.7 minutes per game last year.
Melton can create his own shot in isolation situations, knock down spot-up threes at an impressive clip, and he also has the athleticism to rise up and finish over bigger defenders in the paint. At just 24 years of age, he's only going to improve as a pure scorer.
And the best part? Melton still has two years left on his current contract at around $8 million per year. There's also no guarantee Danny Green will be able to play next season after suffering a torn ACL and LCL in the playoffs, so the Sixers basically swapped the No. 23 overall pick for a young, established bench presence they know will contribute in a big way from Day 1.
Philly fans should be thrilled.
The Sixers likely aren't done yet
Sixers president of basketball operations Daryl Morey was wheeling and dealing on draft night until he eventually got his guy in Melton, but don't expect it to be the last move he makes this offseason.
According to Keith Pompey of The Philadelphia Inquirer, the Sixers also went after Houston Rockets guard Eric Gordon during the draft, and they haven't yet stopped that pursuit.
A trade for Gordon would most likely involve Thybulle and some other assets, but he would be the perfect 3-and-D player to pair with this core of Joel Embiid and James Harden.
The 76ers knew they needed to upgrade their bench before making a deep run in the playoffs, and that's exactly what they're setting out to do early in the offseason.
Like Sportscasting on Facebook. Follow us on Twitter @sportscasting19.