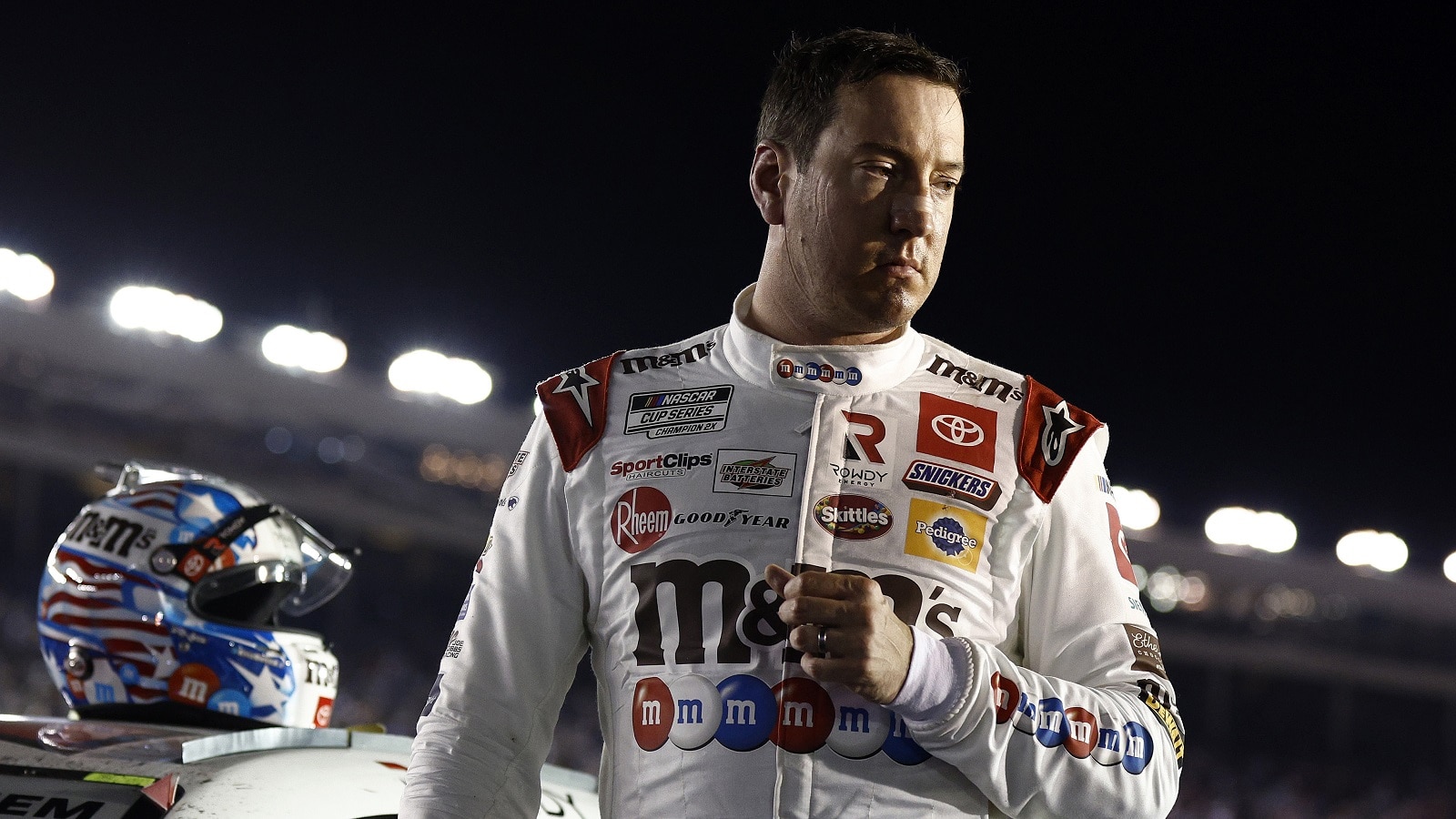 A 20-Second Video Confirms Kyle Busch's Image Problem Is Insurmountable No Matter How Many NASCAR Races He Wins
The NASCAR Cup Series rolled into the St. Louis metropolitan area this week, and Kyle Busch's team received an odd reception.
If you don't believe Kyle Busch's reputation precedes him wherever he goes, then you should have been hanging around the St. Louis area this week as the NASCAR Cup Series rolled into town for the first time.
Busch, eminently successful on the track but often scorned by race fans, didn't even have to be present to attract a chorus of boos. We can't wait to see what happens if he wins the Enjoy Illinois 300 on Sunday and takes his trademark bow on the main straightaway.  That'll go over well, right?
Kyle Busch simply cannot help himself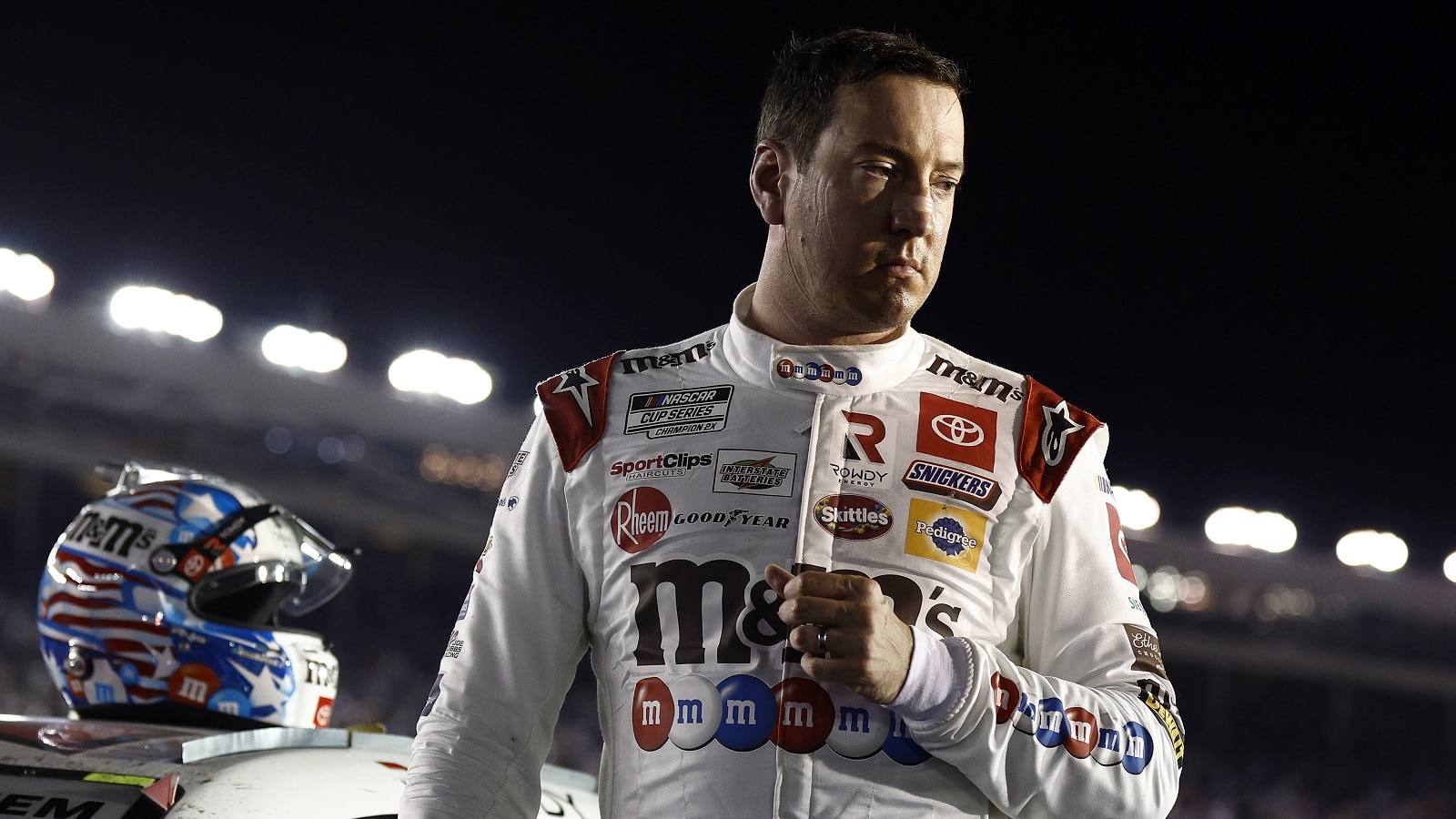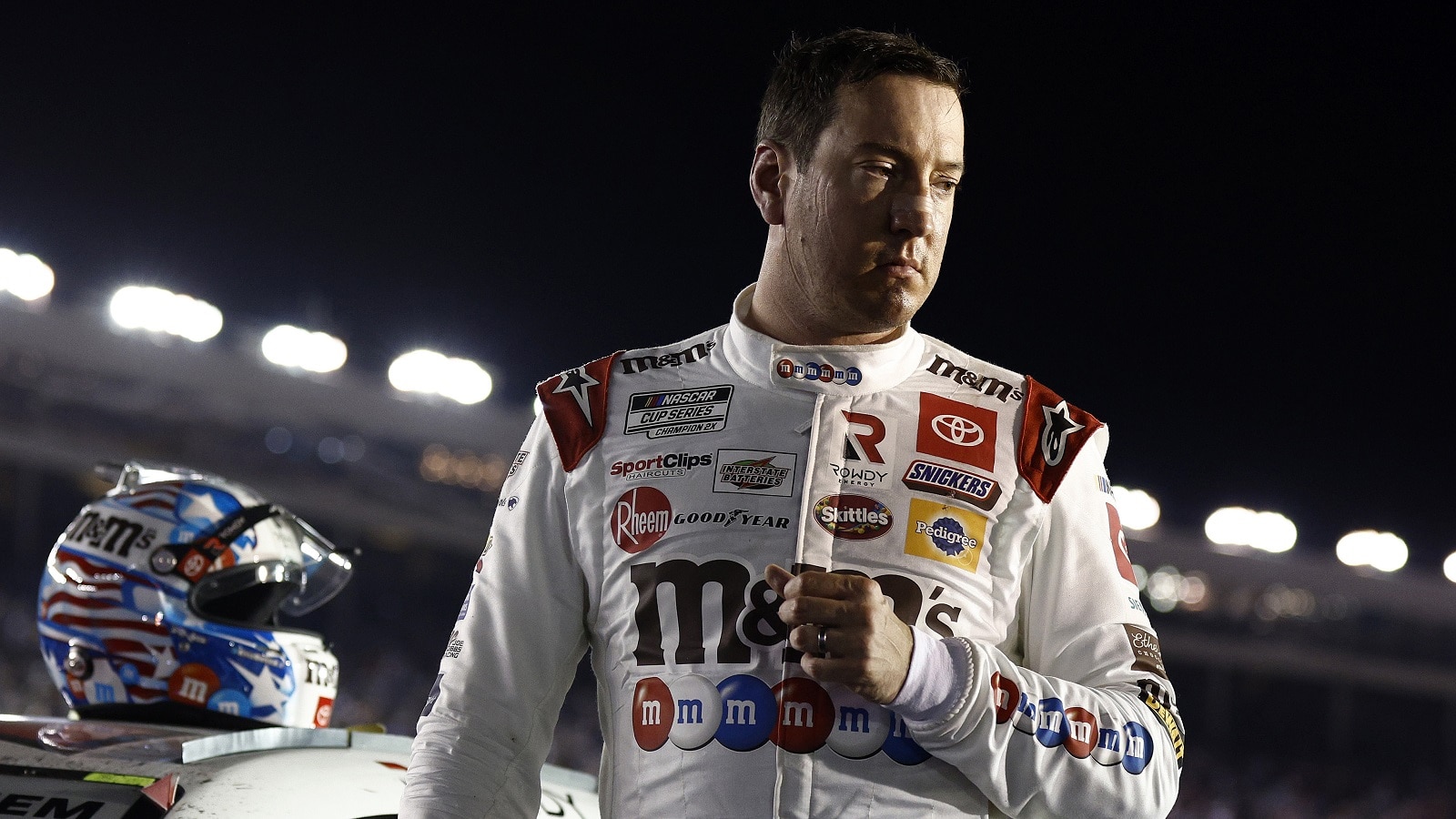 Older brother Kurt made it to the NASCAR Cup Series four years sooner, but Kyle Busch has been competing in the sport's top series since 2004. And while Kurt has gradually repaired his own image, morphing from a hothead into a respected elder statesman, Kyle still has a ways to go. Though likable in many ways, he agitates and aggravates by bickering with fan favorites or by being standoffish with reporters. Never mind the fact that there's often more than just a little bit of truth in what he says.
Even his more than 200 victories, a NASCAR record, have found a way to upset some fans. Busch has won 60 times in the Cup Series, 102 in Xfinity cars, and 61 in the truck series. Along the way, he has captured Cup Series season championships in 2015 and '19.
A total of 43 victories in the two lesser series have come since that first Cup Series championship. Critics have been vocal that those wins could have gone to Xfinity and truck series regulars working to get to the next level despite smaller budgets. Winning would improve their prospects for picking up sponsorships that are crucial to striking deals with teams at the next level.
Kyle Busch, NASCAR come to World Wide Technology Raceway
Sunday's Enjoy Illinois 300 will mark the first appearance of the NASCAR Cup Series at World Wide Technology Raceway, a facility in Madison, Illinois, just over the state line from St. Louis.
Race promoter Chris Pook bought what was then Gateway International Raceway in 1995 and methodically converted the complex into a 1.25-mile track with an infield road course and an NHRA drag strip. NASCAR brought the Xfinity Series to WWTR in 1997, with Elliott Sadler scoring the win. The truck series arrived the following season, with Rick Carelli prevailing.
Dover Motorsports closed the track in 2010, but developer Curtis Francois reopened it in 2012, and the truck series returned two years later. Landing the Cup Series race is the culmination of the revival.
The haulers rolled in, and the boos rained down
NASCAR Cup Series teams do not travel light as they visit a new city every weekend from mid-February to early November. Though they ship supplies out regularly from the team shop, mostly located in North Carolina, the many tools, parts, and diagnostics devices get packed into haulers along with the primary and backup cars to be used that week.
Individually, the haulers are a sight to behold because of their size. Throw in the elaborate paint jobs and have a few roll into town together in a bit of a convoy, and what you have is a full-fledged viewing spectacle. It's not quite the parade of elephants in the old days of traveling circuses, but it's still pretty damn impressive.
With the Cup Series being a new experience for World Wide Technology Raceway, the arrival of the haulers likely attracted a few more people than usual. By and large, it was a routine procession, with one exception. Bob Pockrass of Fox Sports captured a 20-second video clip of the locals booing one hauler, namely the one belonging to Kyle Busch's No. 18 Toyota team.
We're with Pockrass on this one. We get that it's Kyle Busch's team, but who boos a hauler?
As we said, the man's reputation precedes him.
All stats courtesy of Racing Reference.
Like Sportscasting on Facebook. Follow us on Twitter @sportscasting19 and subscribe to our YouTube channel.