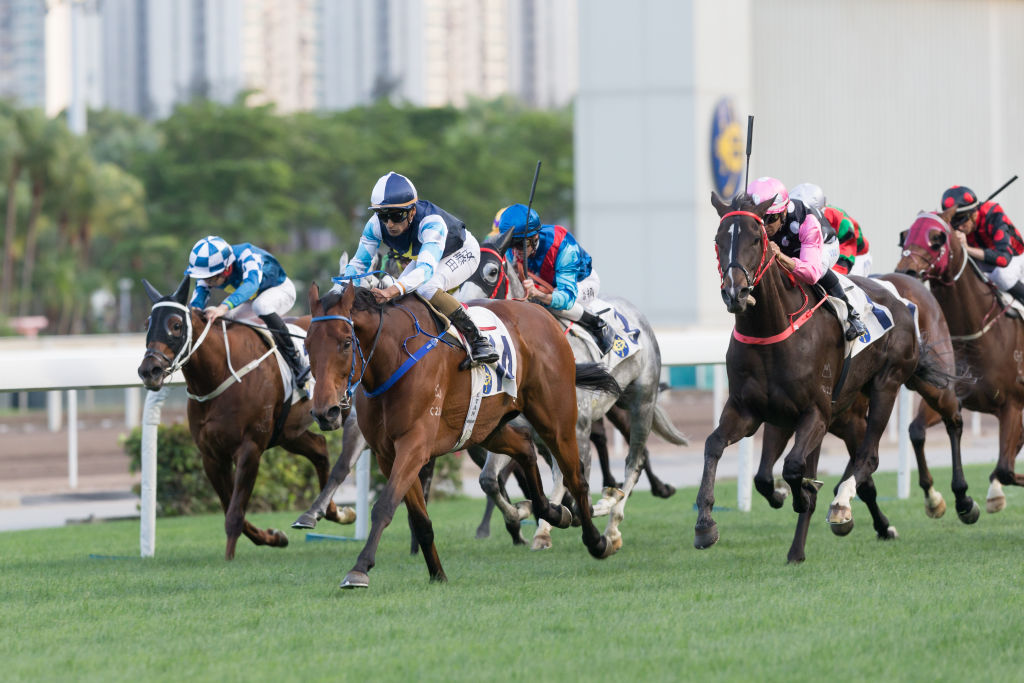 A Horse Bettor Just Turned 50 Cents Into $500k
A bettor won more than $500k over the weekend on a Pick 5 at Gulfstream Park. How does it stack up with the biggest sports betting payouts?
Want to get rich quick? Maybe horse betting is just what you need. One horse bettor just turned 50 cents into over $500k over the weekend. To be precise, the bettor won $524,966.50 on the Early Pick 5 at Gulfstream Park in Hallandale, Fl. He correctly picked the winner of the first five races of Saturday's 13-race event at Gulfstream.
Horse racing is a great way to win big while risking a small amount of money. Obviously, winning $500k is extremely rare, but large payouts occur frequently for horse bettors. You'll need a keen eye for fast horses and definitely a bit of luck, but horse betting is a perfect hobby for casual bettors looking for some action while American sports are on hold.
$500k payout is the fifth-highest in U.S. horse racing history
According to Ed DeRosa of Brisnet.com, the $524,966.50 cash out is the fifth-largest win for any 50-cent Pick 5 in North American history. It's the third-highest payoff for a non jackpot.
A Pick 5 is a horse racing bet that involves five different races from the same track. The bettor chooses which horses they want to add from each race, and one of their chosen horses must win each race for the bet to hit. For example, they can choose four horses in each race, but one of them has to win. The number of horses used and the odds of the winning horse factor into the payout. It's the horse racing version of a five-team parlay.
The winning horses for this particular bettor were No. 8 Freddy Soto, No. 4 Union Lane, No. 1 He's a Babe, No. 3 Enzoexpress and No. 6 Lashara. Freddy Soto was a 73-1 longshot to win the first race, which is why the Pick 5 ended up paying out so much.
How does $500k compare to the largest all-time sports betting wins?
Winning $500k on a 50-cent bet is no small feat, but it's not even close to the biggest sports betting payout of the past few years.
Last April, a man named James Adducci won $1.19 million when Tiger Woods won the 2019 Masters. Adducci bet $85,000 on Woods to win the tournament at 14/1 odds. He claimed it was his first-ever sports bet. Not too bad for a rookie.
Another bettor cashed out $600k on a single NFL game last season. The bettor placed $30,000 per point on the Ravens -6 over the Dolphins in week 1. Baltimore won by 49 points.
Viral sensation "Parlay Patz" also became famous last year for winning multiple huge parlays. He won $1.1 million over the span of 50 days just on parlay tickets.
Horse racing is a great sport to bet on while sports are on hiatus
Casual bettors are as frustrated as ever with the lack of sports happening worldwide. The NBA, MLB, NHL, and Masters would all be happening Sunday if not for the recent spread of COVID-19. There isn't much left to wager on, but horse racing is still chugging along.
There are still horse races happening across the country and worldwide almost every day. Gulfstream Park in Florida is just one of the race tracks open for business. Gamblers can still get their fix with exhilarating horse races today on legal websites.
If you're new to the sport, you can drop a couple bucks on a Pick 3 or Pick 5 and return a massive payout. It isn't as easy as this bettor made it seem, but horse racing is a great sport to bet on until the more popular American sports return.