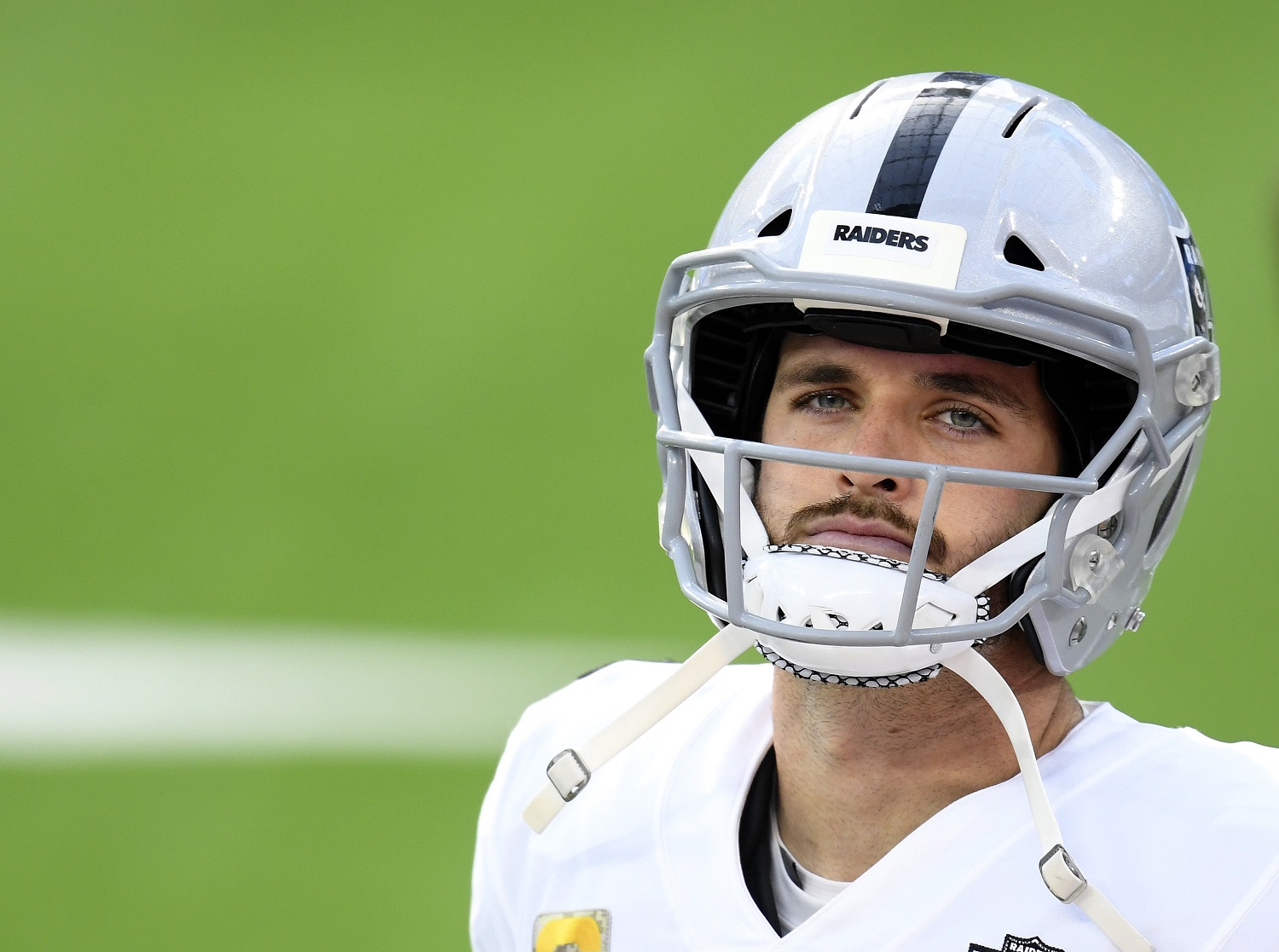 A Look at the Weird Rumor That Las Vegas Raiders QB Derek Carr Wears Eyeliner
A look at the rumor that Las Vegas Raiders quarterback Derek Carr wears eyeliner, a rumor that's been floating around for years now.
Derek Carr is just seven years into his career with the Las Vegas Raiders and he's already the franchise leader in passing yards, passing touchdowns, completed passes, passing attempts, and completion percentage (of anyone that's thrown more than 34 passes anyway). Okay, so his win-loss record isn't the greatest but we all know that's not completely his fault as the Raiders haven't put (or kept) nearly enough pieces around the three-time Pro Bowler to be truly competitive in a tough AFC, although things are changing a bit in that department.
Yet, despite all the records and individual accomplishments Derek Carr has amassed in the NFL since leaving Fresno State, including three consecutive trips to the Pro Bowl, there are still plenty of people that still want to focus on something completely unrelated (well, sort of) to his play on the field: his eyes. More specifically, people want to know if that smoky look he has is due to him wearing eyeliner, which is a weird rumor that's been thrown around for years.
The Derek Carr eyeliner rumor has been a thing for years
It's tough to pinpoint exactly where the Derek Carr eyeliner rumor got started but it's been a thing for quite some time now. There's even an entire Reddit thread about it. And, seriously, if you Google just his name, the question "Does Derek Carr wear eyeliner?" is the first thing that pops up in the "People also ask" section.
If you really sit and look at him, the area around his eyelashes does seem a little dark like he applies eyeliner, which is obviously how the rumor got started in the first place. But he once actually addressed the topic and straight-up denied it.
Does Derek Carr wear eyeliner?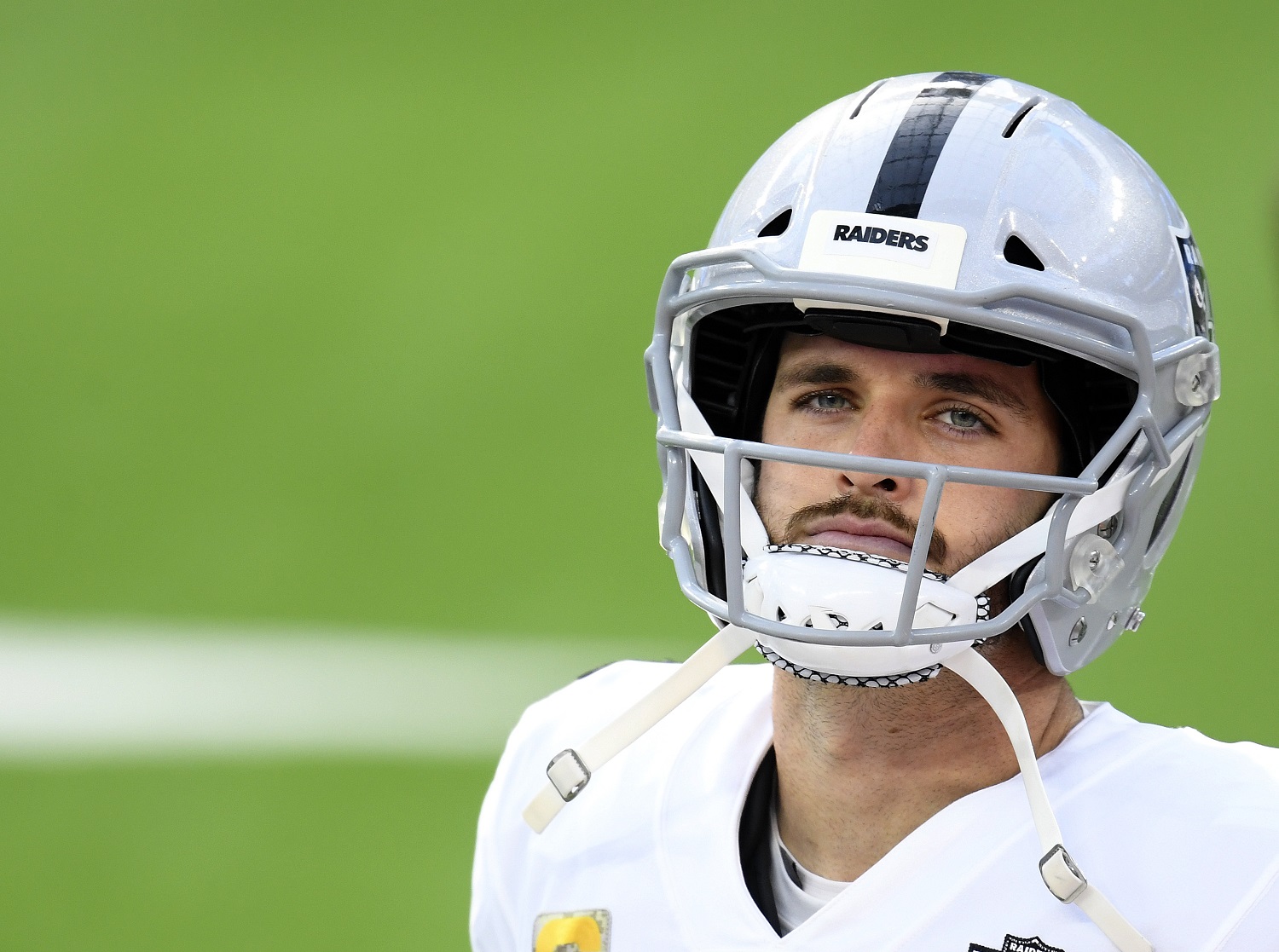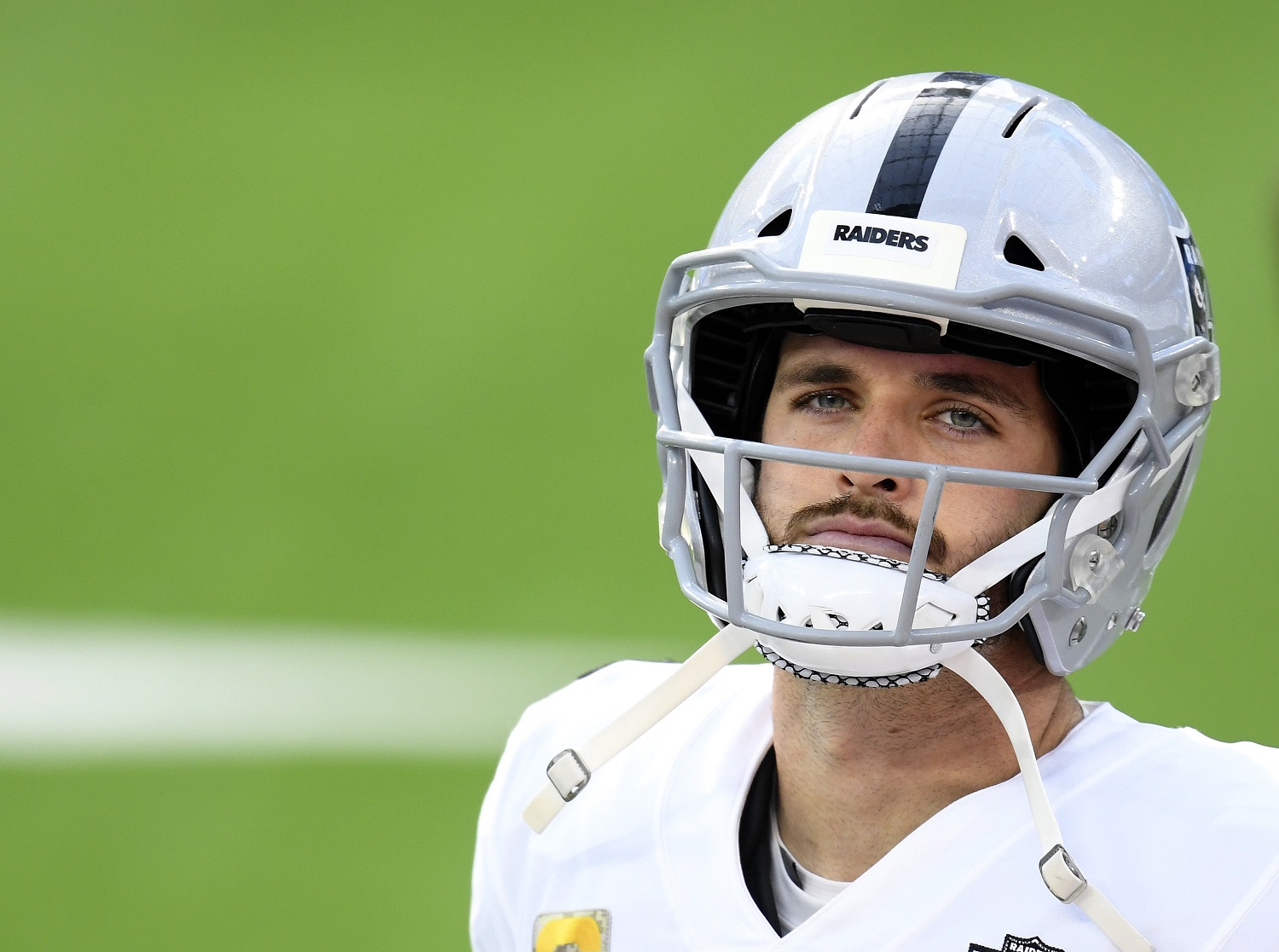 Back in 2014, the same year in which the then-Oakland Raiders started the season with 10 consecutive losses and finished the year with a 3-13 record, Derek Carr made an appearance on The Dan Patrick Show the day after the Raiders picked up their first win of the year.
Carr threw for 174 yards in the game and hit James Jones with a nine-yard touchdown pass with 1:42 remaining for the go-ahead score in a 24-20 win over the Kansas City Chiefs, ending the Raiders' 16-game losing streak dating back to the 2013 season. He discussed the game and the victory and the losing streak and such on the program but even the great Dan Patrick couldn't avoid talking about the eyeliner rumor and simply came out and asked the Raiders' signal-caller about it, which led to this amazing response.
"The Lord has just blessed me with great eyelashes."

Derek Carr
But the denial certainly hasn't stopped people from speculating, which certainly doesn't bother Carr. He even had some fun with it in a commercial with his brother.
At least he has a great sense of humor about it
In a hilarious 2016 commercial for Educational Employees Credit Union which you can view above), which is based in his hometown of Fresno, Derek Carr and his older brother, former No. 1 overall NFL draft pick David Carr, argued on who would the company's spokesman.
Right at the end of the spot, David looks at his younger brother and asks, "Are you wearing eyeliner?" to which Derek responds, "It's called guyliner." Just fantastic stuff there.
And even if Derek Carr does wear eyeliner, so what? His eyes, his call. It would actually be quite awesome to see someone hit the field with makeup on and not care what people thought. And just imagine the money he could make in endorsements. It'd be kinda sweet to see a Derek Carr Maybelline ad running during an NFL game, wouldn't it?
Stats courtesy of Pro Football Reference