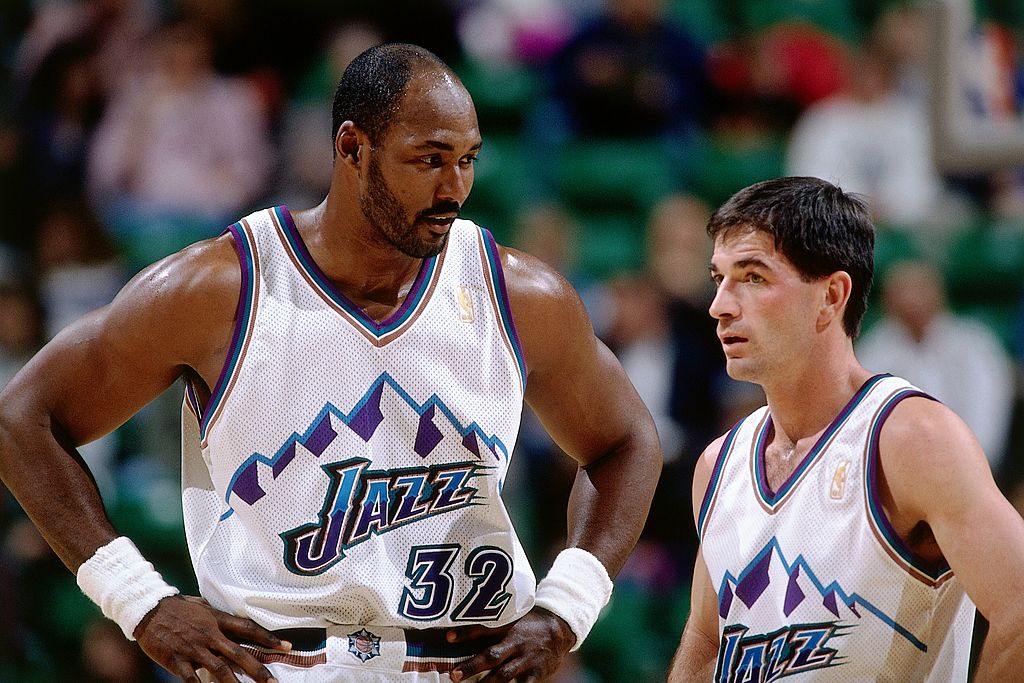 A Look Back at the Best Classic NBA Jam Duos
A look back at the best classic combinations for the wildly-popular "NBA Jam" video game.
With the NBA currently shut down due to the COVID-19 outbreak, fans and players alike (and let's not forget about us sportswriters) are looking for just about anything to pass the time. With no real games being played at the moment, a group of NBA players have banded together to put on an NBA 2K tournament, which was a brilliant idea as many people have taken to sports video games during this crisis. So that got me to thinking about arguably the greatest basketball video game in history. Of course, we're talking about NBA Jam.
NBA Jam became an instant smash when it hit arcades in the early 1990s. "IS IT THE SHOES?" and "HE'S ON FIRE!" became part of basketball's vocabulary in a hurry. With NBA players actually being featured, games like Double Dribble and Arch Rivals became things of the past as NBA Jam quickly became one of the most popular titles around. With jaw-dropping leaping abilities, players could pull off dunks that even Vince Carter could only dream about. The three-point shooters could literally catch fire. Can you imagine how Stephen Curry would've done on NBA Jam if he were around back then? My goodness.
So we thought it might be fun to take a look back at some of the all-time classic duos from the early days of NBA Jam and see who was the best. Enjoy.
NBA Jam top duos honorable mention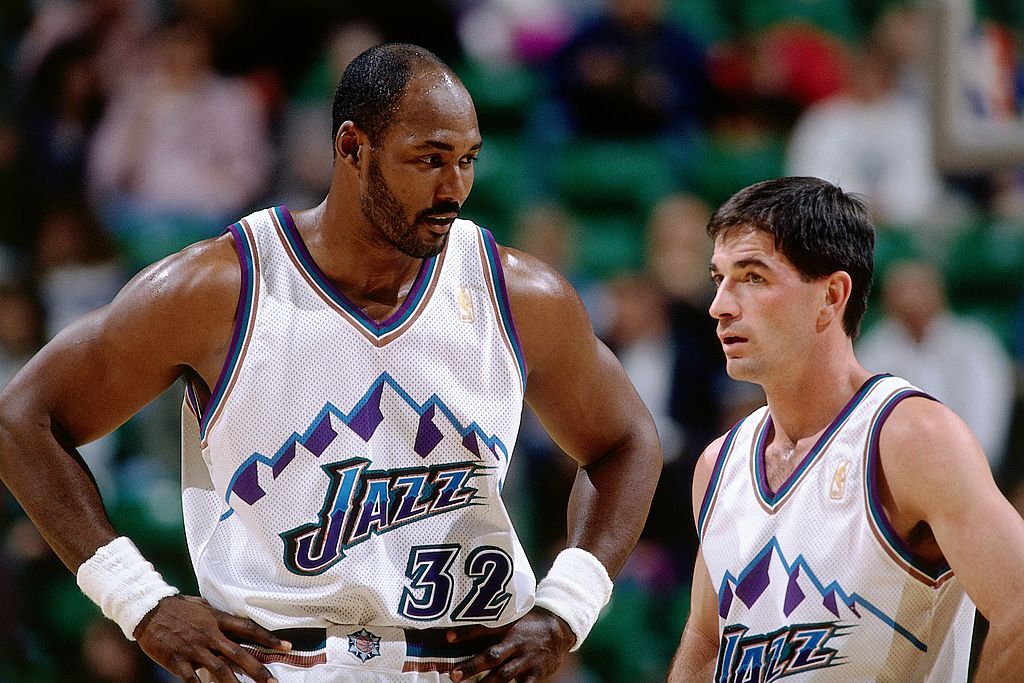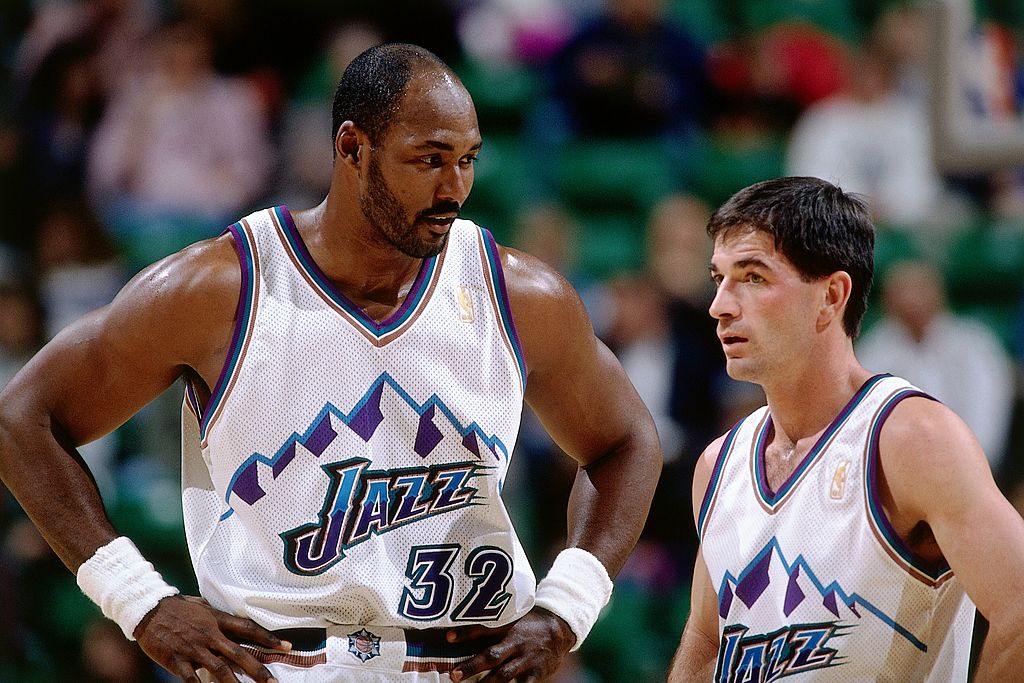 Charlotte Hornets — Larry Johnson and Alonzo Mourning
Seattle Supersonics — Shawn Kemp and Detlef Schrempf
Atlanta Hawks — Dominique Wilkins and Stacey Augmon
Golden State Warriors — Chris Mullin and Tim Hardaway
San Antonio Spurs — David Robinson and Sean Elliott
5. Cleveland Cavaliers — Mark Price and Brad Daugherty
If you were to ask people which NBA Jam duo they played with the most back in the day, it's likely that you wouldn't hear the Cleveland Cavaliers tandem of Mark Price and Brad Daugherty that often. But this was the most underrated pair in the game, which makes sense seeing as how Brad Daugherty and Mark Price were often overlooked as one of the best duos in real life. It's not their fault that Michael Jordan and the Bulls kept getting in their way.
4. Chicago Bulls — Scottie Pippen and Horace Grant
Poor Horace Grant. Nobody wanted him in NBA Jam, but with Michael Jordan refusing to allow his likeness in video games at the time, Grant was the second-best option alongside Scottie Pippen at that time. Around the time "NBA Jam" was released, Horace Grant was in the middle of the best stretch of his career, and Pippen was becoming one of the best players to ever pick up a basketball. This was a fun duo to play with and certainly one of the most popular given the fact that the Bulls were the biggest thing in sports back then.
3. Houston Rockets — Hakeem Olajuwon and Vernon Maxwell
There were a ton of great big man-little man combos in NBA Jam, including the Knicks' duo of Patrick Ewing and John Starks and the Spurs' tandem of David Robinson and Sean Elliott, but the Houston Rockets had a dynamic duo of Hakeem Olajuwon and the underrated Vernon Maxwell. Olajuwon was obviously one of the best centers in the NBA at the time, but Maxwell was often overlooked. He had the best two seasons of his career leading into the release of NBA Jam, which certainly upped his rating in the game. Later editions would pair Olajuwon with Kenny Smith, which was a solid duo as well.
2. Phoenix Suns — Charles Barkley and Dan Majerle
While Charles Barkley would later be removed from NBA Jam after the release of the often-forgotten Charles Barkley Shut Up and Jam game, he was a force. He was paired with Kevin Johnson in certain editions, but, in our humble opinion, the tandem of Sir Charles and Dan Majerle was much more effective. Playing with Barkley obviously meant you were wanting to punish some people (and you could certainly do that), and his dunks were incredible. Throw in sharpshooting Dan Majerle, and you could rack up a lot of points with the Phoenix Suns.
1. Utah Jazz — John Stockton and Karl Malone
It really shouldn't surprise anyone that the Utah Jazz combination of John Stockton and Karl Malone sits at the top of this list. Like it was in real life, Stockton and Malone were a dominant force in this video game as well. Malone is one of the greatest power forwards in NBA history and was one of the highest-ranked players in NBA Jam. But John Stockton might've been just as effective seeing as how he was annually one of the best defensive players in the game. He's the NBA's all-time leader in steals, and he could swipe better than anyone in NBA Jam. Defense leads to offense, and a steal from Stockton and an assist to Malone was just a natural thing.