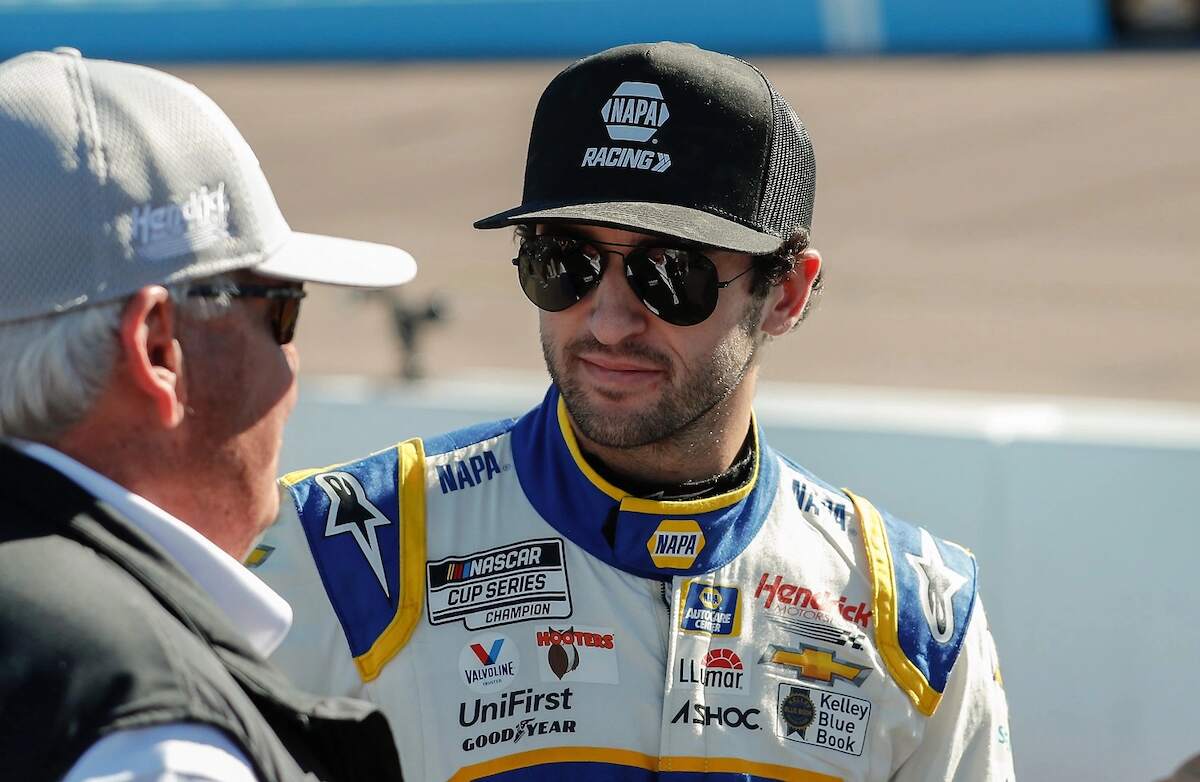 A Surprising Chase Elliott Stat Unearthed a Preposterous Fact About Glen Wood and the 1960 NASCAR Season
Chase Elliott did something that hadn't happened in NASCAR since 1960. How Glen Wood pulled off the same feat that year boggles the mind.
We don't usually mention Mark Twain and Benjamin Disraeli in NASCAR stories — the boss thinks it's a real mood-killer — but they're the sources of a truism that isn't always true. Chase Elliott and Joey Logano, better known by NASCAR fans, became part of their story during the just-completed Cup Series season.
Luckily, it gives us a chance to mention Hall of Famer Glen Wood and his 1960 season.
'There are three kinds of lies'
Though he apparently credits Benjamin Disraeli for the quote, it's more likely that a popular expression about the way data can deceive originated with Mark Twain:
"There are three kinds of lies: lies, damned lies, and statistics."
In the case of the 2022 NASCAR Cup Series season, statistics do convey an accurate picture of what fans saw: Parity was the story, and the introduction of the Next Gen car was undoubtedly the No. 1 factor.
With each team working from the same Chevy, Ford, or Toyota templates to build cars with parts from NASCAR-approved vendors, there was scant room for ingenuity and innovation. NASCAR took teams to the woodshed whenever it found modified parts being used.
The statistic most often cited to demonstrate the "on any given Sunday" nature of the season is that 19 drivers won races. The regular season was so unpredictable that the Cup Series came closer than ever to filling the 16-driver playoff field exclusively with winners. By year's end, leading winner Chase Elliott had scored just five victories, half the total of Hendrick Motorsports teammate Kyle Larson a year earlier.
A second NASCAR statistic tells the parity story ever more precisely
Kyle Larson's 10-win season on his way to the 2021 Cup Series championship wasn't far out of line for trips to Victory Lane. A year earlier, Kevin Harvick won nine races, Denny Hamlin seven, and Chase Elliott five.
Elliott won the championship that season. The fact that he finished with the same number of victories as in 2022 caught our eye for how it relates to another statistic: laps led.
Harvick outdistanced everyone in 2020 with 1,531 laps led, followed by Elliott's 1,247 and Hamlin's 1,083. Brad Keselowski (952), Martin Truex Jr. (950), and Joey Logano (939) weren't far behind, and then there was a huge drop to Ryan Blaney (668) in seventh place. The first six on the list combined for 29 wins.
With so many winners this season, no one came close to 1,000 laps led, and the first six names on the list accounted for just 16 victories.
Chase Elliott did something that hadn't happened since 1960
With victories spread out among 19 drivers this season, the laps led were also spread out. According to NASCAR, Chase Elliott's No. 9 Chevy topped the Cup Series with just 857 laps led. Joey Logano (784), William Byron (746), Ross Chastain (692), and Kyle Larson (635) rounded out the top five.
Elliott's Cup-leading total made this the first time in 62 years and the fourth time in NASCAR history that no driver reached 1,000 laps for the year. In 1960, Glen Wood led the top series with just 766 laps led.
The best part of that statistic surfaces by digging into Wood's 1960 season because he finished 103rd in points, as Racing Reference reports. That's not a typo. He really did top the list in laps led without cracking the top 100 in points.
How is that possible? Well, Wood only competed in nine races, but he made them count by winning three times in amazing fashion.
Driving the Wood Brothers Ford, he led all 200 laps of the victory at Bowman Gray Stadium in April. Two months later, he did the same thing on the quarter-mile paved oval. Then, just to confirm his domination of the Winston-Salem, North Carolina, the track was no fluke; he pulled off the identical feat in mid-August.
Those constituted three of Wood's four career victories, but he's a NASCAR Hall of Famer as co-founder of the iconic racing team that remains in the Cup Series to this day.
Got a question or observation about racing? Sportscasting's John Moriello does a mailbag column each Friday. Write to him at [email protected].