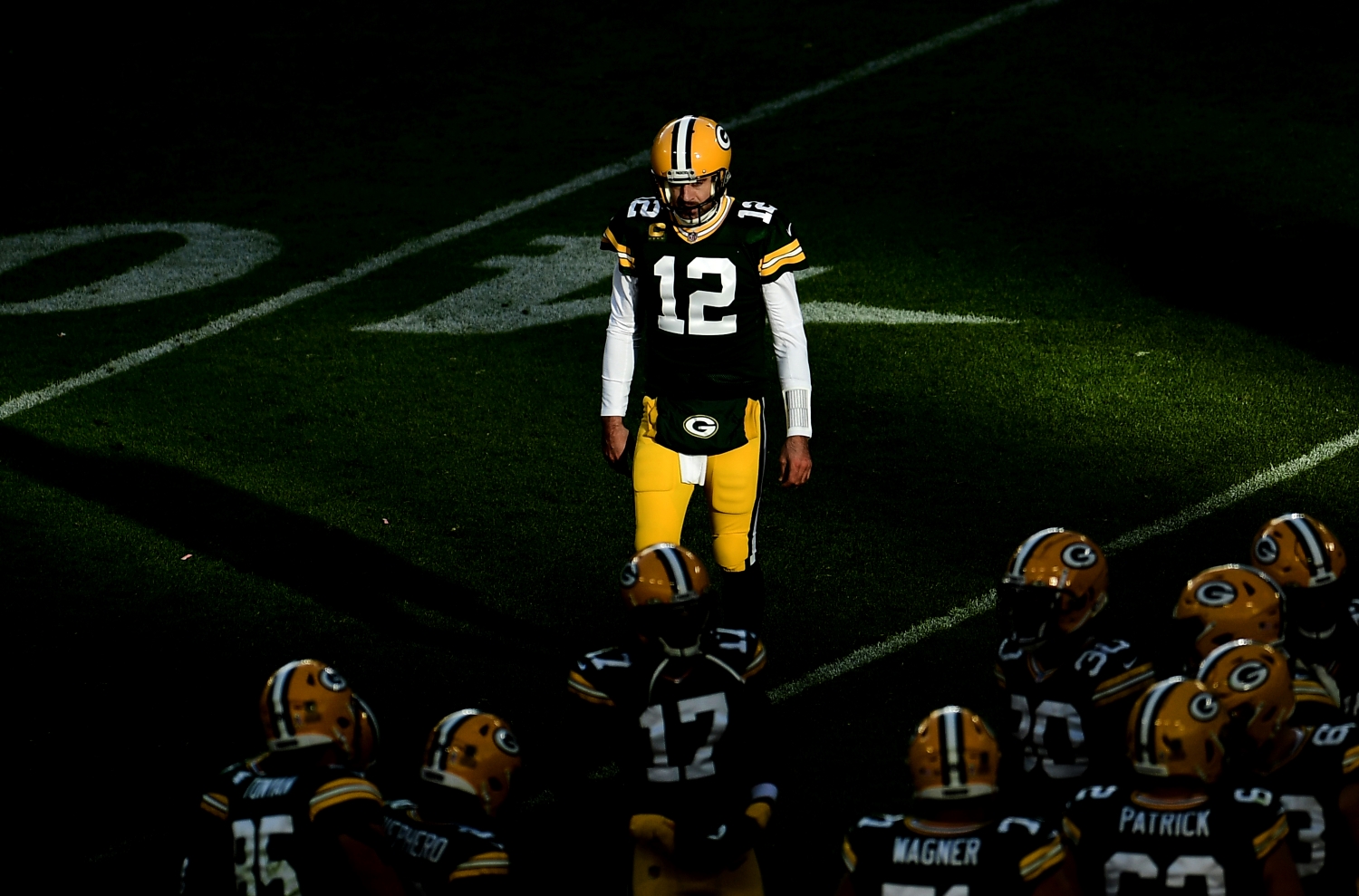 Aaron Rodgers Confirms Packers Fans' Worst Fears With Unprecedented Decision
Packers fans may have been holding out hope about Aaron Rodgers showing up to minicamp. But by making an unprecedented decision, the star quarterback confirmed fans' worst fears.
Even though the Green Bay Packers have only captured one Super Bowl title with Aaron Rodgers as their starting quarterback, there's no doubt they're a better team with No. 12 in the lineup. After all, does anyone think they would have made the NFC Championship in three of the last five seasons without the three-time NFL MVP?
Unfortunately for Green Bay fans, the odds of Rodgers winning another MVP award or raising the Lombardi Trophy as a member of the Packers look remarkably slim. And on Tuesday, the future Hall of Famer confirmed fans' worst fears by making an unprecedented decision that raises even more doubt about his future with the franchise.
Aaron Rodgers has taken a stand against Green Bay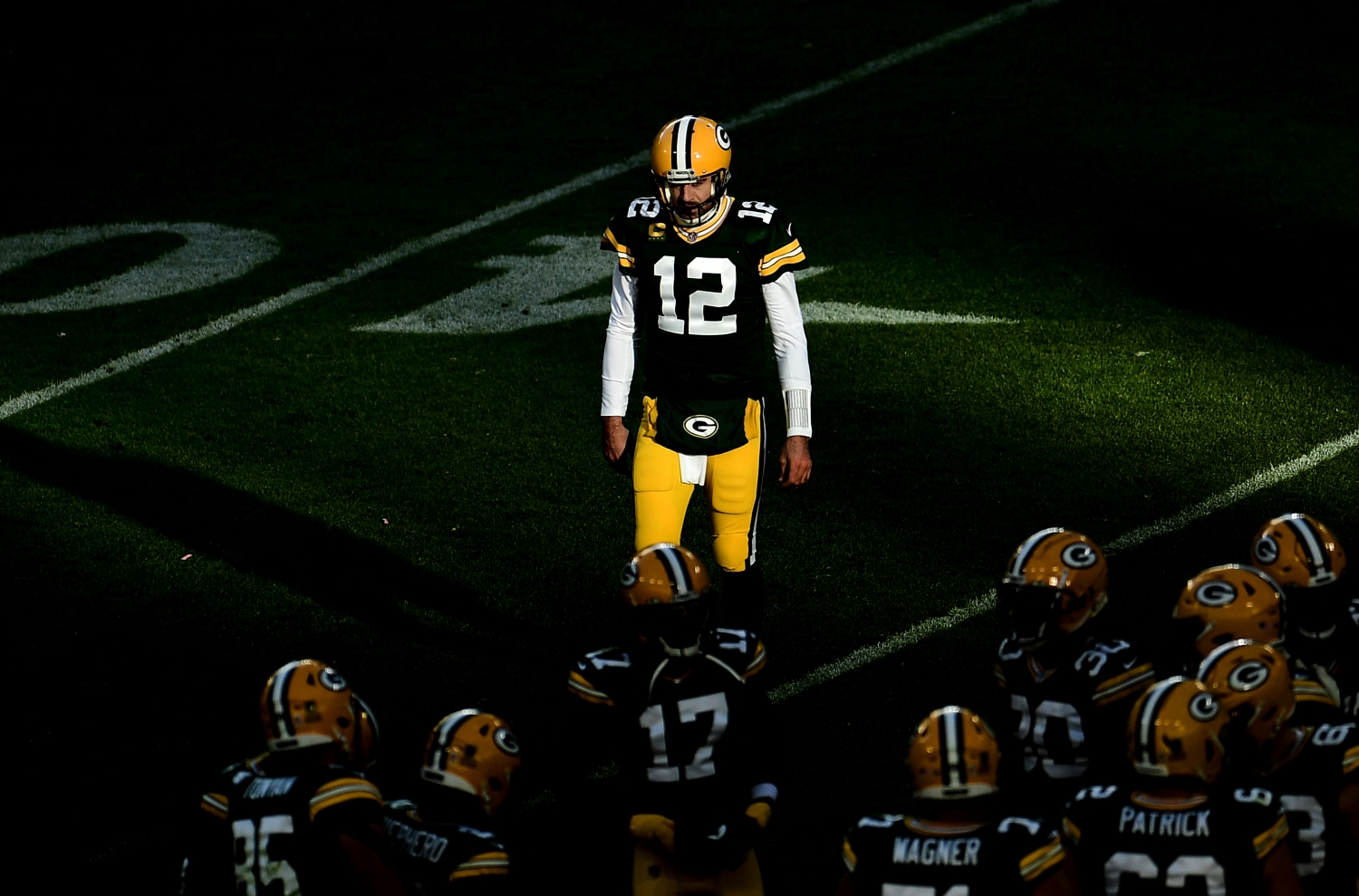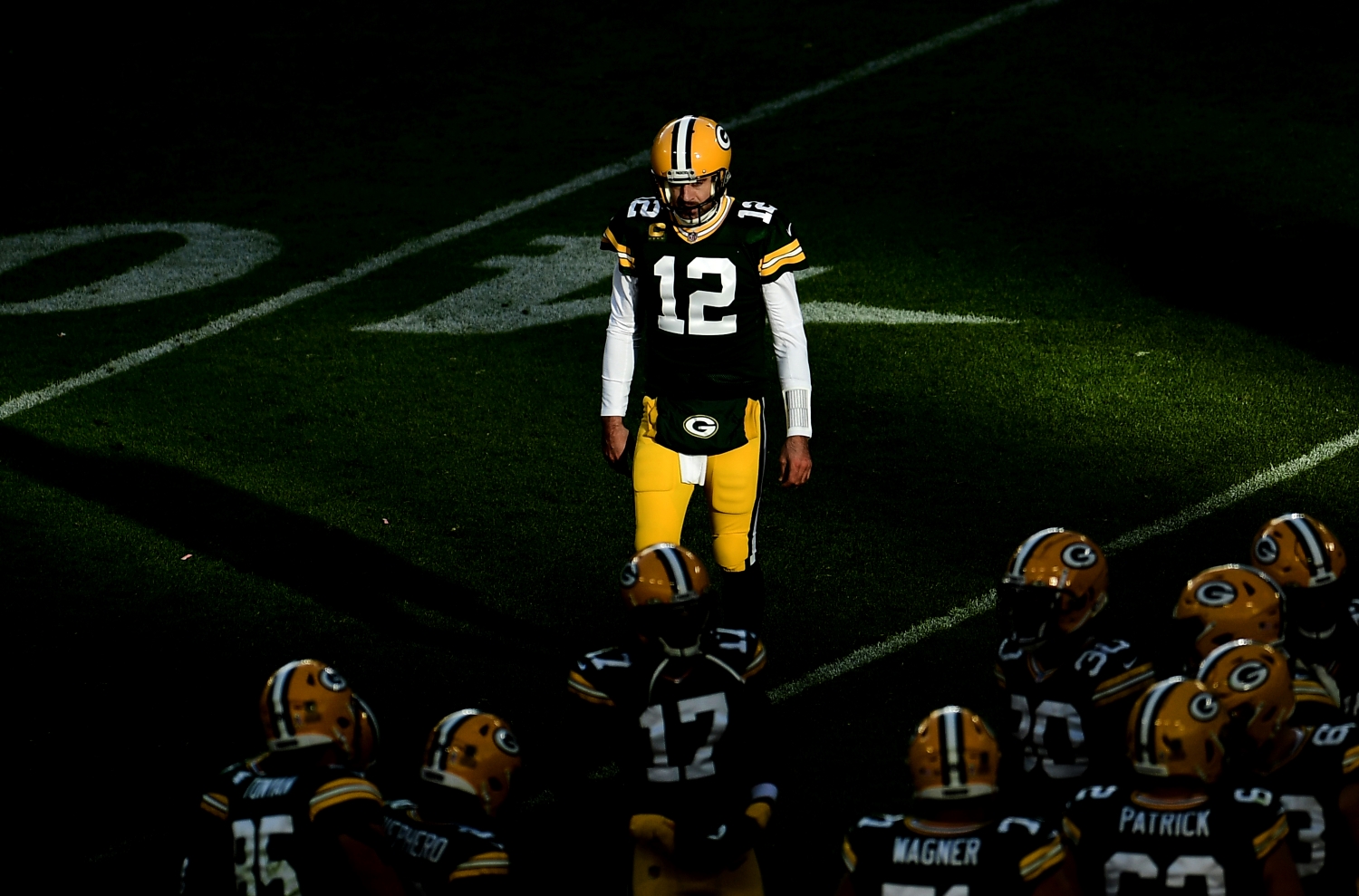 The Packers may have Rodgers under contract through 2023, but that doesn't mean he will open the 2021 season as the team's starting quarterback. In fact, the possibility exists that the 37-year-old has already thrown his final pass in a Packers uniform.
So how did it get to this point?
The relationship between the star quarterback and the front office suffered significant damage when the Packers decided to trade up in the first round of the 2020 NFL draft to select Jordan Love. Taking a quarterback with a premium pick certainly didn't send an encouraging message to Rodgers about his future with the team. Plus, it didn't help that the Packers kept their star signal-caller in the dark about their draft plans.
Although Rodgers won MVP honors with Love standing on the sidelines all year, he once again spent Super Bowl Sunday watching from home. That marked the 10th year in a row that Rodgers had to watch two other quarterbacks square off for the Lombardi Trophy.
Clearly unhappy with how things have gone in Green Bay, the 14-time Pro Bowler has taken a drastically different approach to preparing for another NFL season. By staying away from the team, Rodgers has made the idea of him playing for another franchise seem more likely than ever before.
Rodgers confirmed fans' worst fears on Tuesday
Since he joined the Packers as a first-round pick back in 2005, Rodgers has spent every spring preparing for the upcoming season alongside his teammates. However, for the first time in his career, the battle-tested veteran decided to skip all voluntary workouts. Naturally, that led to speculation about his plans to attend mandatory practices and training camp.
On Tuesday, Rodgers confirmed Packers fans' worst fears by pulling another unprecedented move. After declining to attend voluntary workouts, he continued to take a stand against Green Bay by not showing up for work.
"Aaron Rodgers wasn't present at the start of the 8:30 a.m. team meeting to kick off Packers minicamp, I'm told. As expected, the NFL MVP is now officially a holdout," NFL Network reporter Tom Pelissero tweeted.
According to Pelissero, the Packers can fine Rodgers $93,085 if he misses all three days of minicamp. However, the financial penalties will increase if he chooses to skip training camp, too.
At this point, it seems like the reigning MVP has no intention of returning to the team. After all, if Rodgers cared about the Packers' success this season, he wouldn't skip mandatory workouts and basically be MIA for months. If he planned on coming back, why would he refuse to participate in practices that will undoubtedly make the offense better in the long run? Remaining away from the team only reinforces the idea that Packers fans have seen the last of Rodgers in a Green Bay jersey.
Is it time to make the transition to Jordan Love?
Assuming Rodgers doesn't reverse course by the time training camp arrives, the Packers will have to make a difficult decision involving the most important position in sports. Should they make a last-ditch effort to convince Rodgers to return by offering him a pay raise or a good-faith agreement to trade him next offseason? Or should general manager Brian Gutekunst hold firm and go all-in on making Love the Packers' new starting quarterback?
On one hand, it makes total sense to try to get on the same page as Rodgers. Even if he's only around for one more year, the Packers have more than enough talent around him to make a legitimate run at Super Bowl ring No. 2. If they can work out an arrangement that allows Rodgers to gain his freedom next offseason, perhaps that would be enough to sway him to run it back with Davante Adams and Co.
On the other hand, the Packers drafted Love in the first round for a reason. The front office clearly believes he has the ability to be a franchise quarterback, so why not put your money where your mouth is and give him the opportunity to showcase his skills? Love would take over a unit that features proven playmakers in Adams, Aaron Jones, and Robert Tonyan and a strong offensive line anchored by All-Pro left tackle David Bakhtiari.
Could a Love-led offense win a Super Bowl? That seems like a risky bet. But at this point, it's time for Packers fans to start accepting the reality that Rodgers won't be the one leading the team moving forward.