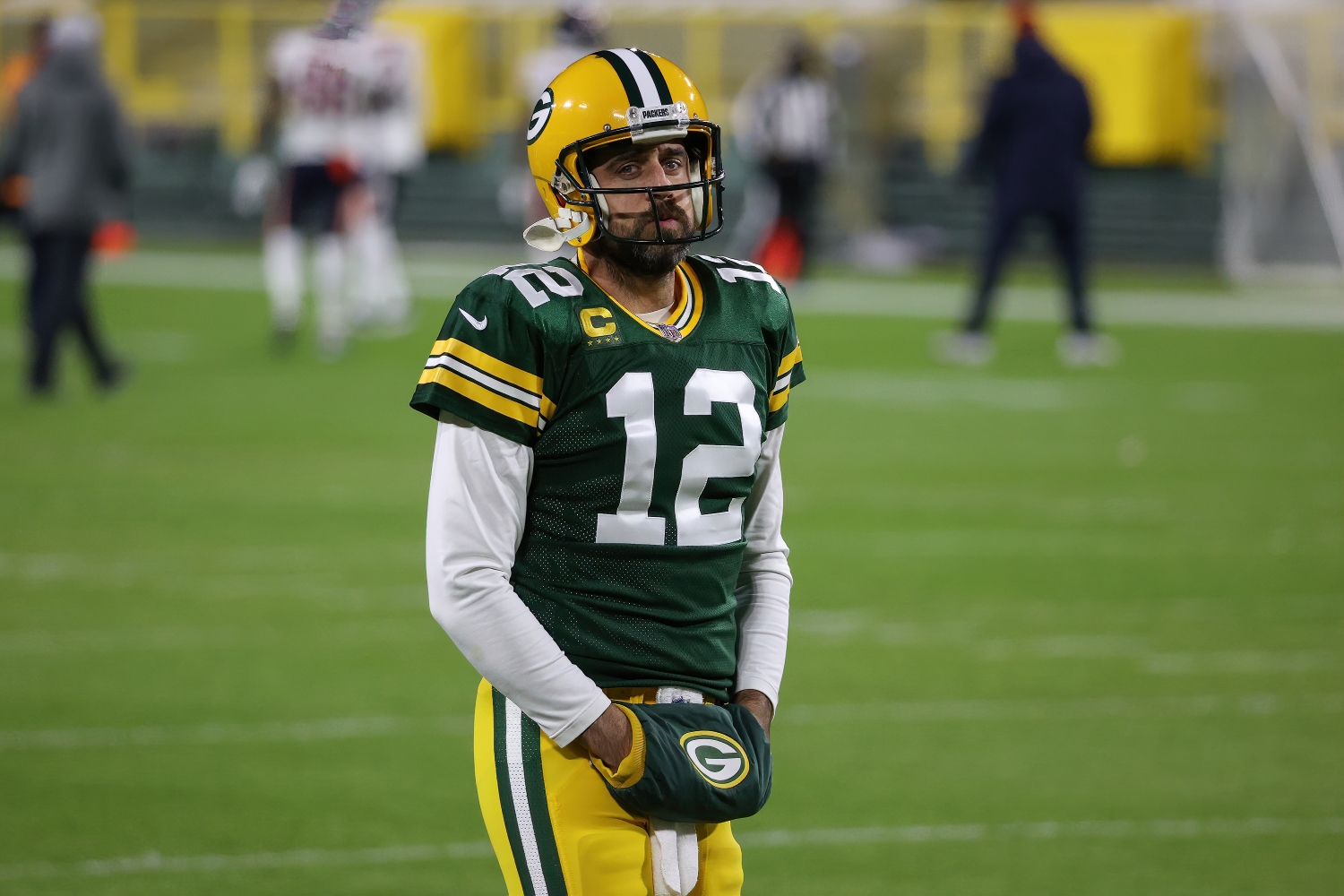 The Packers Are Putting the Pressure on Aaron Rodgers to Put His Money Where His Mouth Is
Does Aaron Rodgers have a future in Green Bay? Based on a report from The Athletic, the Packers apparently believe the quarterback is bluffing about wanting out.
Think the Green Bay Packers intend to back down to Aaron Rodgers anytime soon?
Think again.
While the reigning NFL MVP may want people to believe he'll never play for Green Bay again, that apparently doesn't matter to general manager Brian Gutekunst. Based on the latest report about Rodgers, the Packers look poised to make the star quarterback put his money where his mouth is before anything happens.
Aaron Rodgers has Green Bay fans hanging by a thread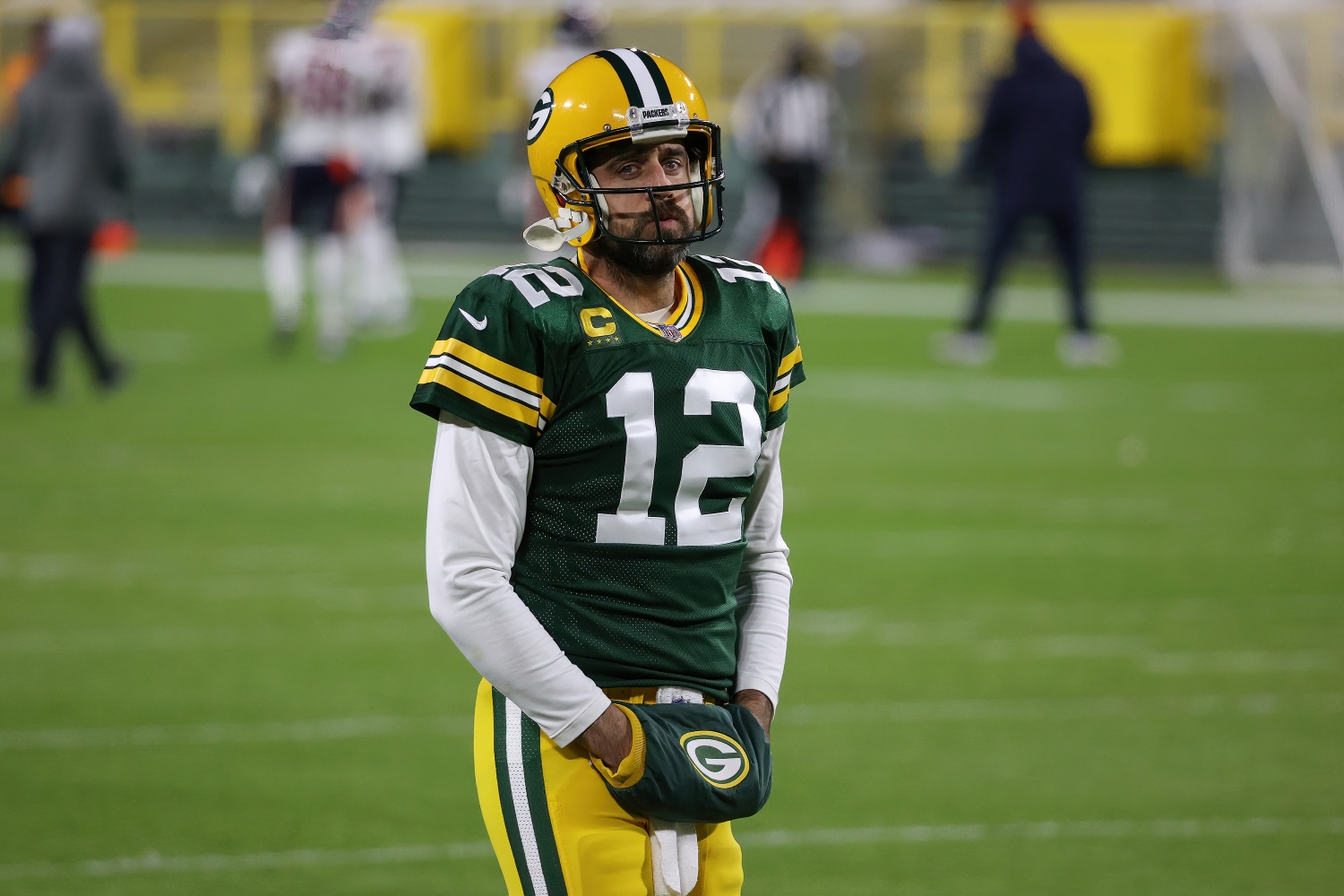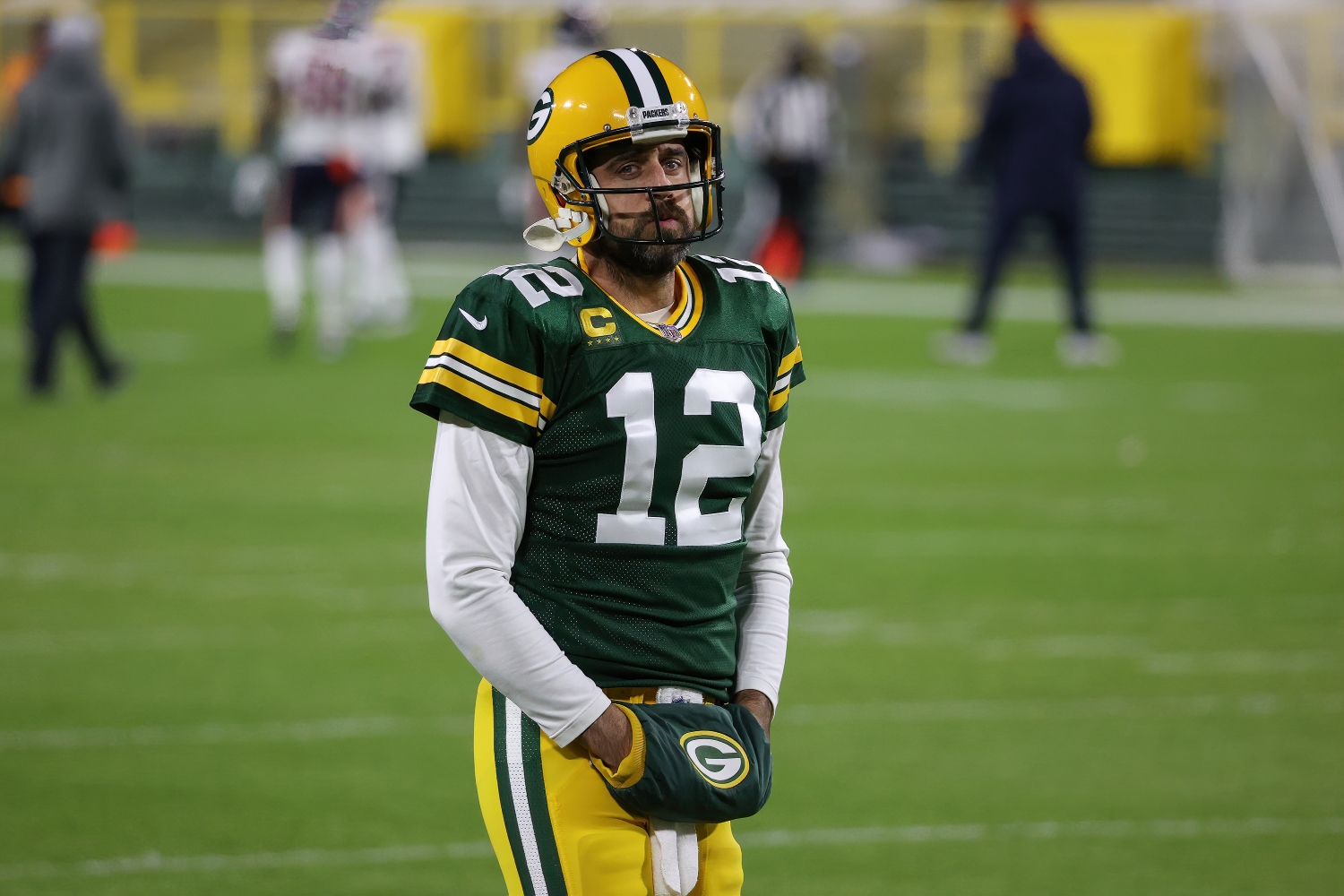 In the span of about a year, Rodgers went from being the face of the Packers to being missing in action. When you consider all the factors at play, it makes sense why the future Hall of Famer has decided to handle business differently in 2021.
During the 2020 NFL draft, Green Bay traded up in the first round to select Jordan Love. The move came as a total surprise to Rodgers, who did not receive any communication from the front office about the team's plan to take a quarterback. Although he responded by winning MVP honors for the third time in his career, Rodgers also had to digest the fact that the Packers drafted his potential successor with a premium pick.
In the end, selecting Love did nothing to help Green Bay last season. He spent his rookie year watching from the sidelines. And once again, the Packers suffered a disappointing playoff loss. After raising doubt about his future with his post-game comments, Rodgers told members within the organization in late April that he does not want to return to the team.
So far, he hasn't been bluffing.
Rodgers did not show up to the start of organized team activities on May 24 — a notable move considering he's never skipped the Packers' offseason program before.
The Packers refuse to change their stance about trading the star quarterback
Don't assume Love will open the season as Green Bay's starting quarterback. Because even though Rodgers seems set on never playing for the Packers again, it doesn't sound like the front office completely buys that notion.
According to Matt Schneidman of The Athletic, Gutekunst remains committed to the stance that he will not trade the team's biggest star. While the Packers would trade Rodgers if they "believed he was truly committed to never playing for them again," it's clear they don't think all hope is lost.
Sure, the allure of getting draft picks and players in return for the reigning MVP has to be enticing. At the same time, getting rid of Rodgers would undoubtedly make the team worse from a pure football standpoint.
For the Packers, the best outcome involves holding on to one of the greatest quarterbacks of all time. By refusing to change their mind about trading Rodgers, they are putting the pressure on him to prove whether he's bluffing about never suiting up for Green Bay again.
But will he put his money where his mouth is?
Green Bay deserves credit for putting all the pressure on Rodgers
Rodgers will do further damage to his wallet if chooses to stay away from Green Bay. He's already missed enough time to disqualify him from earning a $500,000 workout bonus. Based on the NFL's collective bargaining agreement, the Packers can fine him $93,085 for missing all three days of mandatory minicamp. Rodgers will be subject to a mandatory fine of $50,000 per day if he misses training camp practices. Skipping regular-season games and other team events could also lead to fines.
The Packers also hold the power to make Rodgers pay a steep price for retiring. As former NFL agent Joel Corry told The Athletic, the star quarterback wouldn't collect the remaining $23 million in signing bonus money on his contract. The team could also force Rodgers to give back the $6.8 million roster bonus he received in March.
Green Bay deserves credit for standing its ground against him. While Rodgers has plenty of money in the bank, he still stands to suffer a significant financial loss if he sticks to his stance of not showing up for work. Plus, he could do damage to his reputation among Packers fans and teammates if he refuses to play this season.
At this point, the pressure is firmly on Rodgers to prove whether he's actually committed to never wearing a Packers uniform again. It may not be an ideal situation for Gutekunst to deal with this summer, but he shouldn't be too worried about the future.
After all, isn't Jordan Love supposed to be the next guy?
RELATED: A Shocking Statistic Shows How Bad Things Have Gone for Aaron Rodgers and New Packers QB Blake Bortles