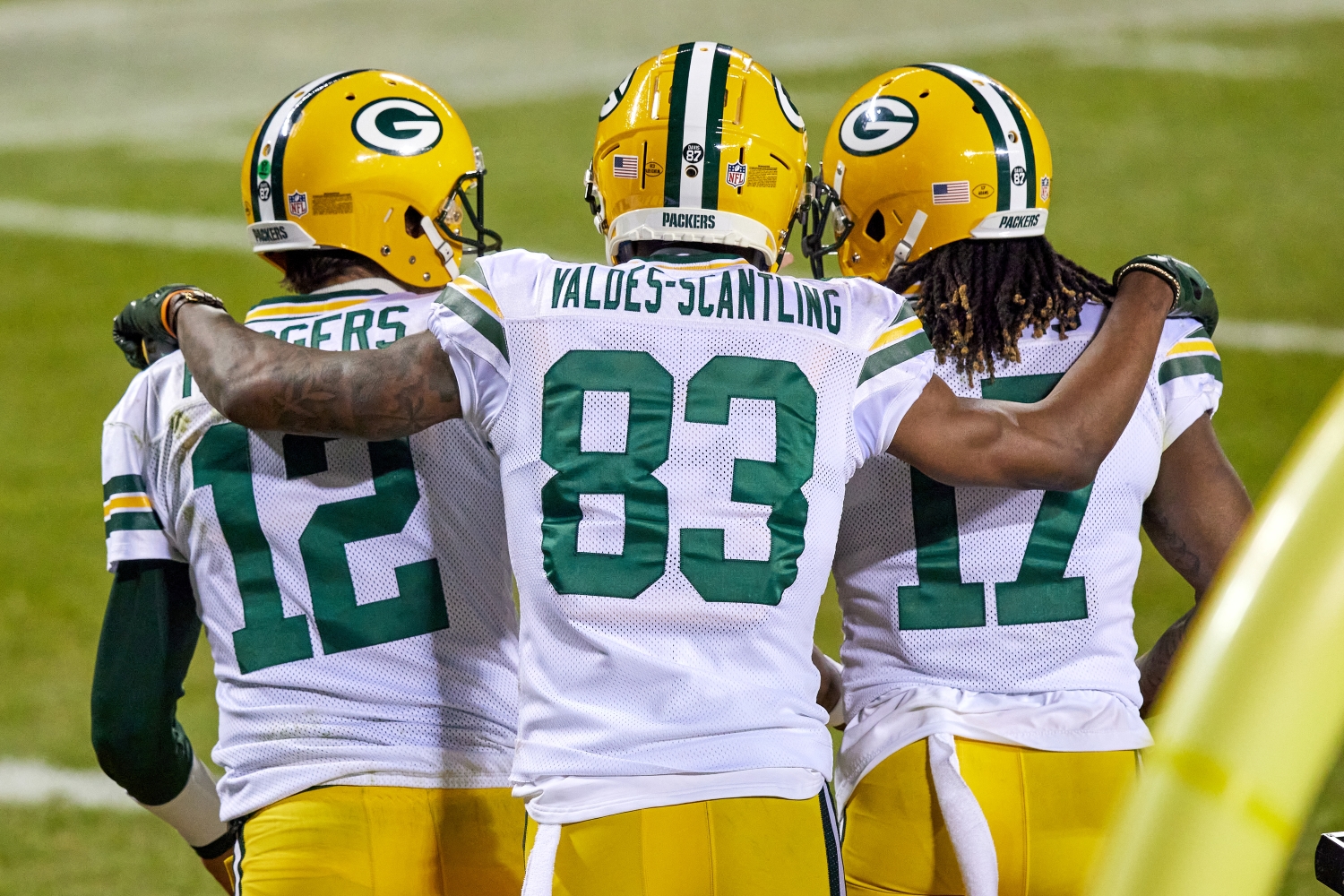 Packers Fans Can Finally Breathe a Small Sigh of Relief About the 2021 Season
Green Bay still needs to figure out a resolution to the Aaron Rodgers situation. However, Packers fans can finally breathe a small sigh of relief about the future of the team.
Despite having one of the greatest quarterbacks of all time under contract for three more years, the Green Bay Packers shouldn't be considered a no-doubt Super Bowl contender moving forward. After all, when Aaron Rodgers would rather spend time traveling than preparing for the upcoming NFL season, it's clear the Packers have problems on their hands.
While the reigning MVP's future with the franchise remains a mystery, Green Bay fans can breathe a small sigh of relief about the upcoming season.
Some notable absences in Green Bay
Let's just say it's been a rough start to 2021 for Packers fans.
With the team coming off yet another crushing playoff defeat, it seemed inevitable that the roster would experience at least some turnover. General manager Brian Gutekunst let longtime center Corey Linsley walk in free agency, but he elected to retain veterans Aaron Jones, Kevin King, and Marcedes Lewis. However, his most important player decided to leave the team on his own accord.
At least, that's what the situation with Rodgers looks like from the outside.
The star quarterback first raised doubts about his future in the aftermath of the Packers' NFC Championship loss to the Tampa Bay Buccaneers. He's taken things to the next level by making an unprecedented power move: skipping the team's offseason program. By staying away from workouts, he seems to be sending a message that he plans to play elsewhere during his 17th year in the NFL.
But Rodgers hasn't been the only Packers player missing practice. In fact, his most important teammates also skipped the first two weeks of voluntary OTAs.
Green Bay fans can finally breathe a small sigh of relief about the upcoming season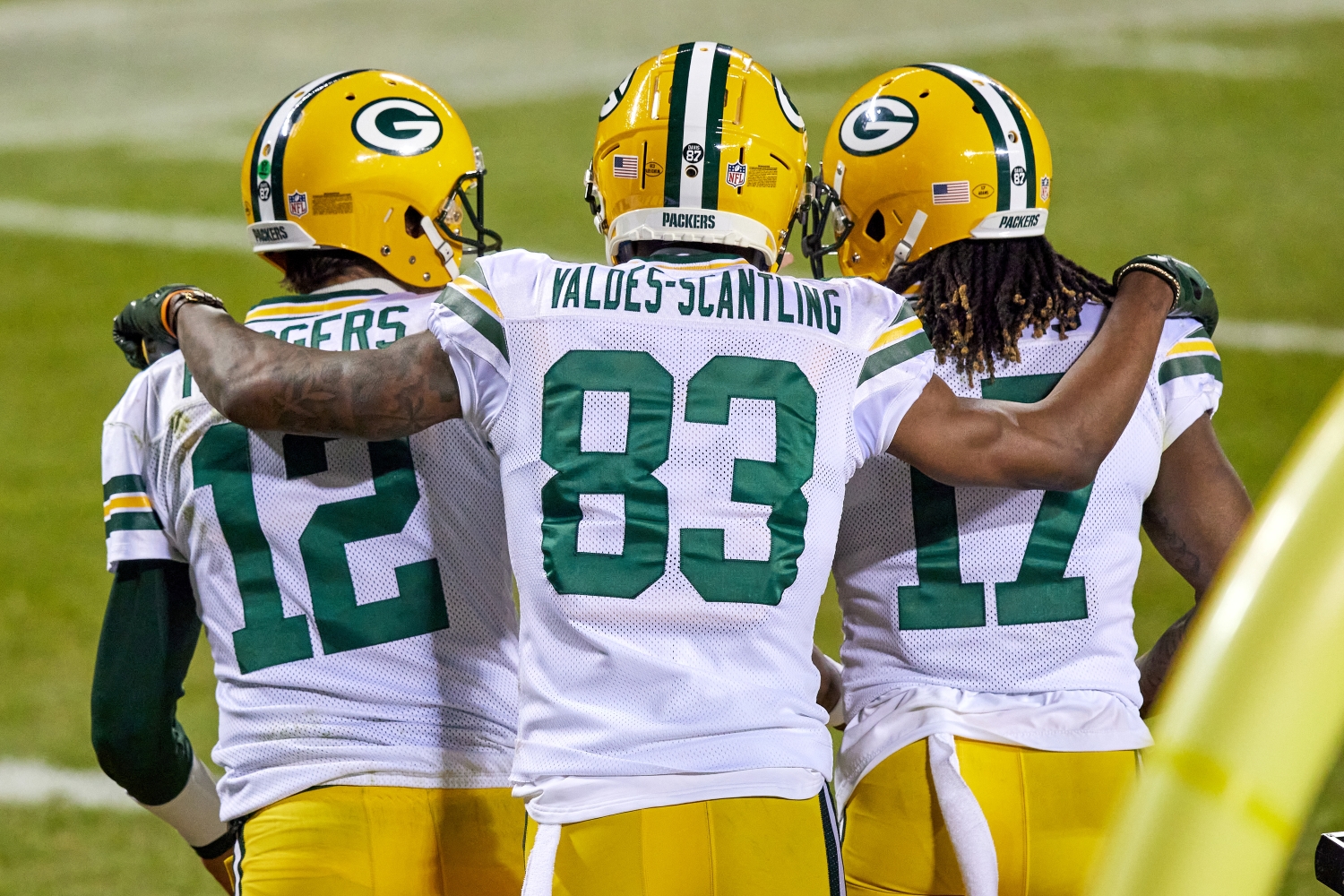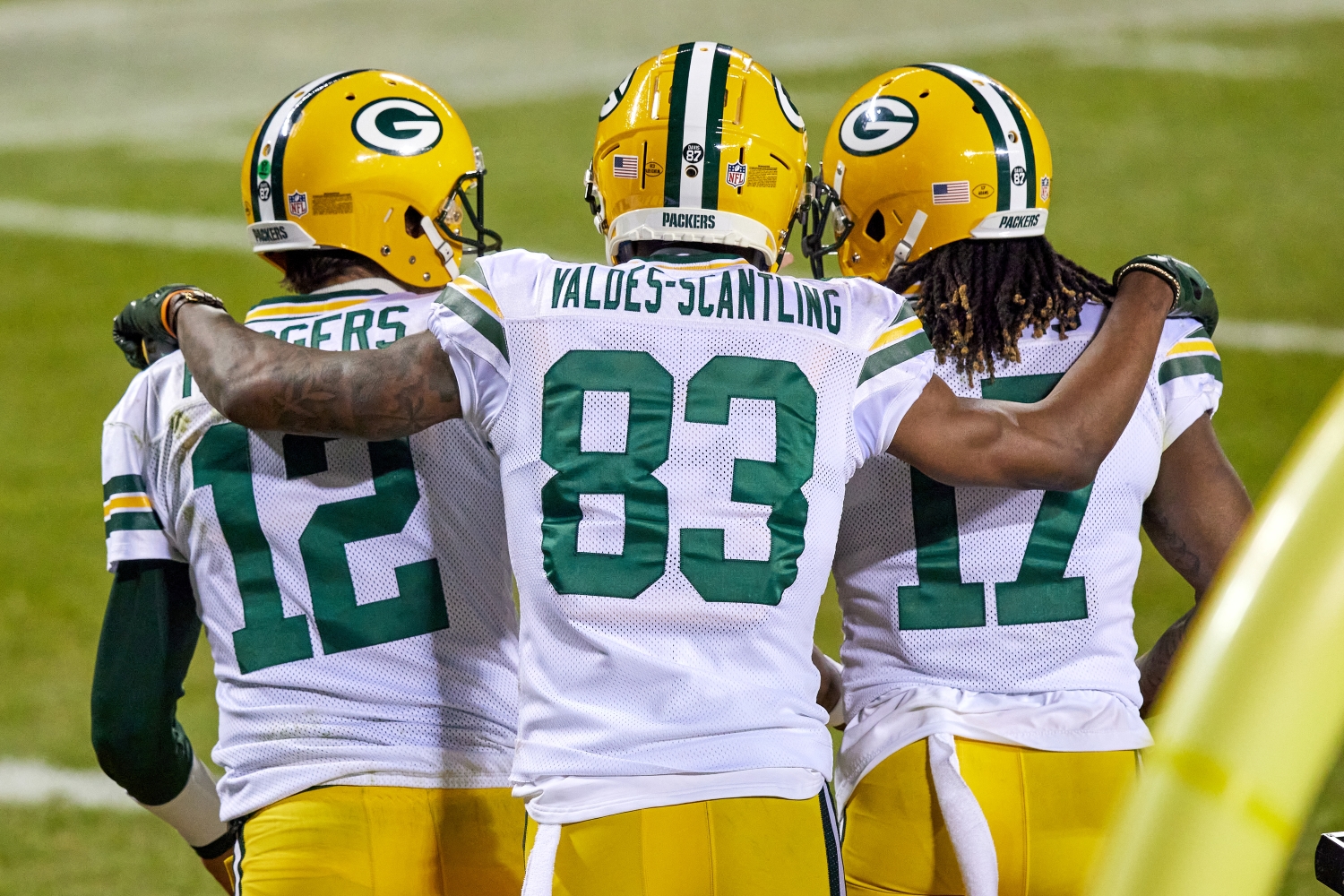 Though not on the same level as the Rodgers situation, the fact Davante Adams, Marquez Valdes-Scantling, Allen Lazard, Devin Funchess, and Equanimeous St. Brown didn't attend the opening portion of the offseason program certainly didn't make Packers fans feel any better about the state of the franchise. And for head coach Matt LaFleur, not having his star quarterback or the team's top playmakers on the practice field didn't make life any easier.
However, brighter days are ahead.
Unfortunately for Packers fans, though, the latest update from NFL Network reporter Ian Rapoport didn't paint an optimistic picture about a Rodgers return.
"While the status of #Packers QB Aaron Rodgers is in doubt for the team's mandatory minicamp this week, it sounds like that'll be the only issue to be resolved. His WRs who did not show for OTAs, including star Davante Adams, are either in town or expected in town," Rapoport tweeted.
Packers fans may have to ponder the thought of life without Rodgers, but they can at least breathe a sigh of relief that Jordan Love should have a fighting chance if he ends up starting the season opener. If Green Bay's receivers — especially Adams — had chosen to remain away from the team, that would have put the second-year quarterback in a poor position to have success. But with the star wideout and the rest of the group expected to participate in minicamp, the Packers can plan on having most of their passing game intact.
Could the Packers win a Super Bowl without Aaron Rodgers?
Nobody knows how the Rodgers situation will play out. Based on how the last few months have gone, it doesn't seem unfathomable to think he will flat-out refuse to play for the Packers. If that occurs, Green Bay will undoubtedly plummet down NFL power rankings.
Does that mean a Rodgers-less roster can't win a Super Bowl, though?
On paper, the Packers have a strong supporting cast for whoever lines up under center. All-Pro left tackle David Bakhtiari anchors an offensive line that also features a young star in third-year center Elgton Jenkins. Robert Tonyan looked like one of the NFL's most dynamic tight ends in 2020. And Jones has the ability to make an impact as a runner and as a receiver. Meanwhile, Adams will be a free agent after the season, so he needs to have another strong campaign to ensure he cashes in one more time.
Still, it's hard to place much faith in Love given how little we've seen of him. He didn't play a single down as a rookie; can he suddenly play the position at an adequate level with no real NFL experience?
Even if the Packers improve on defense, that still won't be enough to help bring the Lombardi Trophy back to Lambeau Field. Love simply doesn't measure up to the other top quarterbacks in the NFC — a group that includes Tom Brady, Russell Wilson, a motivated Matthew Stafford, and a healthy Dak Prescott. It seems highly unlikely he would outplay those established stars in a high-pressure situation.
Ultimately, if the Packers couldn't win with Rodgers, they certainly aren't going to win without him.