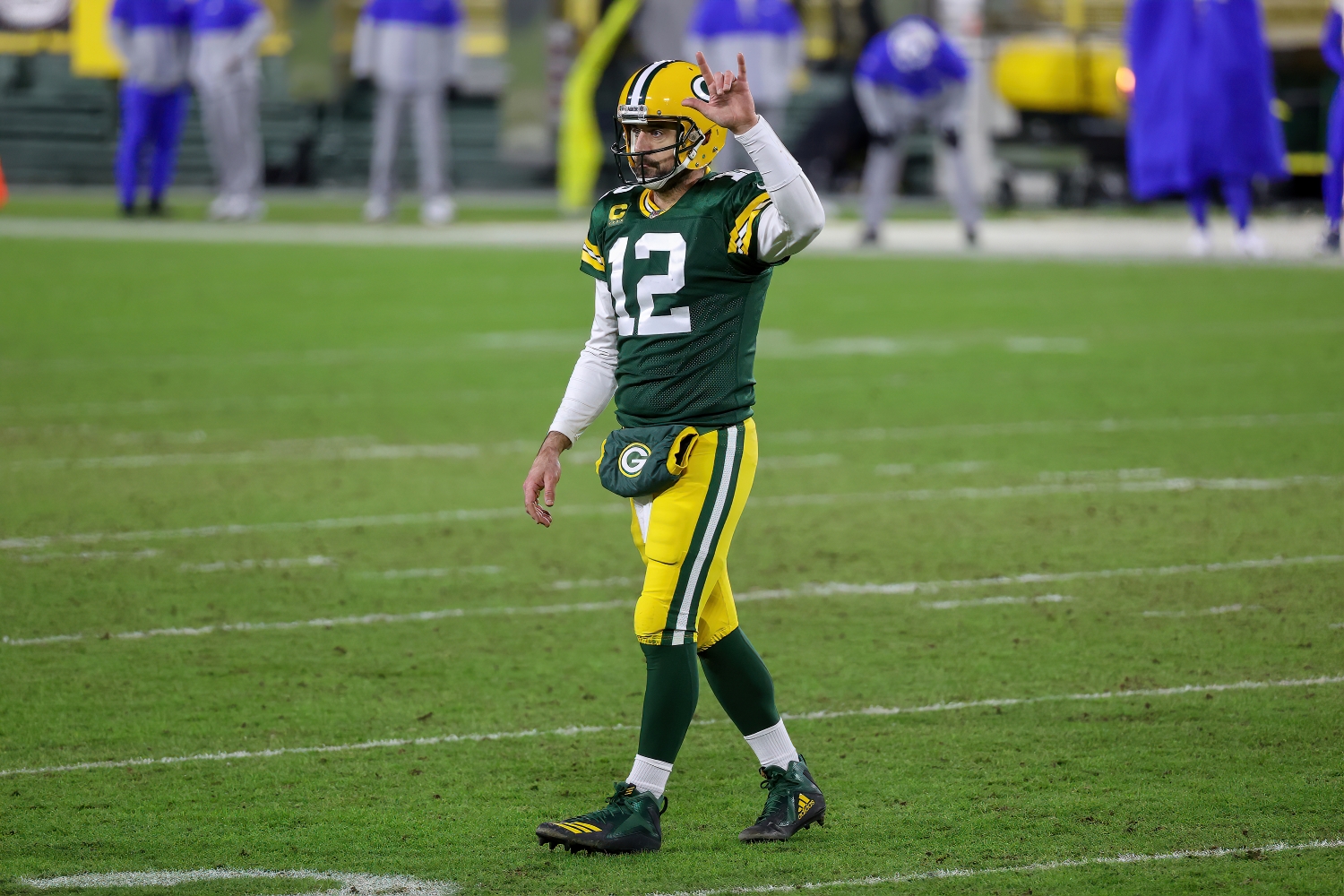 Aaron Rodgers Officially Has a Path to Pocket $18.3 Million by Not Playing for the Packers
Aaron Rodgers can keep more than $18 million in his pocket by opting-out of the 2021 NFL season. Will the Packers QB take that approach? Or does Green Bay have a chance to convince the future Hall of Famer to come back to work?
Aaron Rodgers makes a lot of money to throw footballs for a living. But could one of the NFL's highest-paid quarterbacks keep more than $18 million in his pocket without having to play a single down for the Green Bay Packers this season?
If Rodgers wants to stick it to the front office and hold on to his riches, he officially has a path to make that happen.
Aaron Rodgers could suffer a significant financial blow if he holds out
With nearly $241 million in career earnings, money shouldn't be an issue for Rodgers. Perhaps that explains why he seems willing to sacrifice millions to prove a point to the Packers.
Although skipping voluntary organized team activities didn't put a dent in Rodgers' wallet, not showing up for the team's mandatory minicamp put him in a position to suffer a financial hit. The Packers can fine their star quarterback $93,085 for missing the entire three-day minicamp. Whether Green Bay carries through with penalizing Rodgers remains to be seen, but the fact he hasn't shown up to any team-related activities seems like an ominous sign of things to come.
And if the reigning NFL MVP remains MIA moving forward, he better prepare to pay a steep price.
Rodgers will be subject to a mandatory fine of $50,000 for each day of training camp he misses. If he chooses not to participate at all, he will incur a total fine of $2.05 million. However, since he already forfeited a $500,000 workout bonus by skipping OTAs, it's fair to wonder if the 37-year-old worries at all about the financial ramifications of holding out.
Then again, if he flat-out refuses to play for the Packers this season, Rodgers will face far more expensive consequences.
Rodgers has a path to make more than $18 million by not playing for the Packers
Does holding out make the most sense for Rodgers?
Not from a financial standpoint.
If he doesn't return to work, the Packers have the right to recoup his unearned signing bonus money. Plus, Rodgers would miss out on the $6.8 million roster bonus he earned in March, which will be paid out in weekly installments during the 2021 season.
But thanks to a recent agreement between the NFL and the NFL Players Association, the future Hall of Famer officially has a path to keep $18.3 million in his pocket without having to play for the Packers.
According to Pro Football Talk, any NFL player who signed his contract before Oct. 1, 2020, can opt-out of the 2021 season with no questions asked. That includes anyone who opted out last year, and it does not matter whether a player has been diagnosed with a higher-risk condition. Even though Rodgers won't receive a stipend if he chooses that route, the Packers will have to pay him every dime that's supposed to come his way.
Opting-out doesn't seem like a logical choice for a hyper-competitive person like Rodgers, but it makes sense financially. He wouldn't have to forfeit the $11.5 million he's due in signing bonus money for 2021. Plus, the Packers would still have to pay him his $6.8 million roster bonus. Overall, Rodgers would pocket $18.3 million without having to throw a single pass.
Of course, he only has a week to make that decision. So if Rodgers truly intends on not playing football in 2021, he may have to consider opting-out as a feasible solution.
Can Green Bay find a way to get the star quarterback back on board for 2021?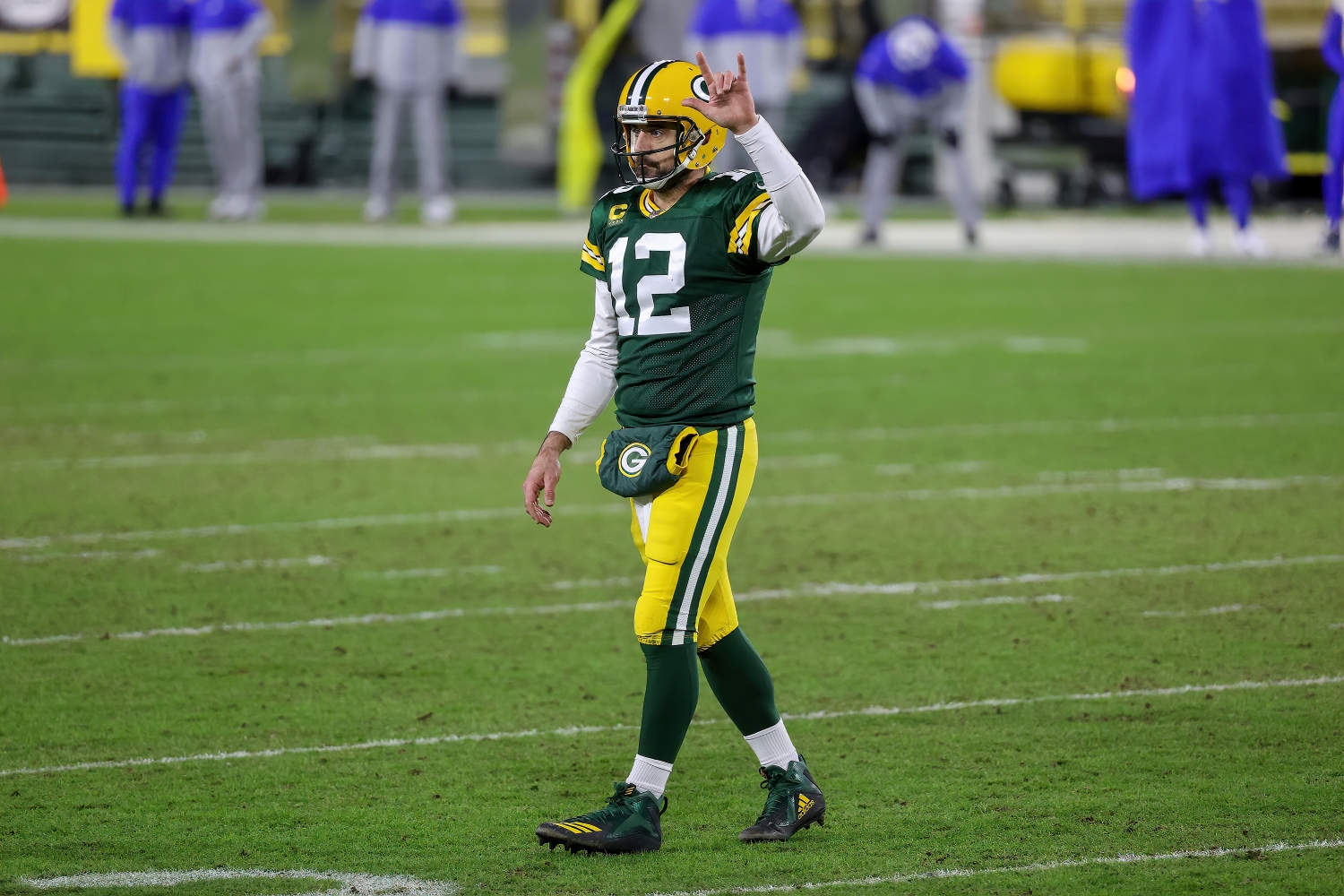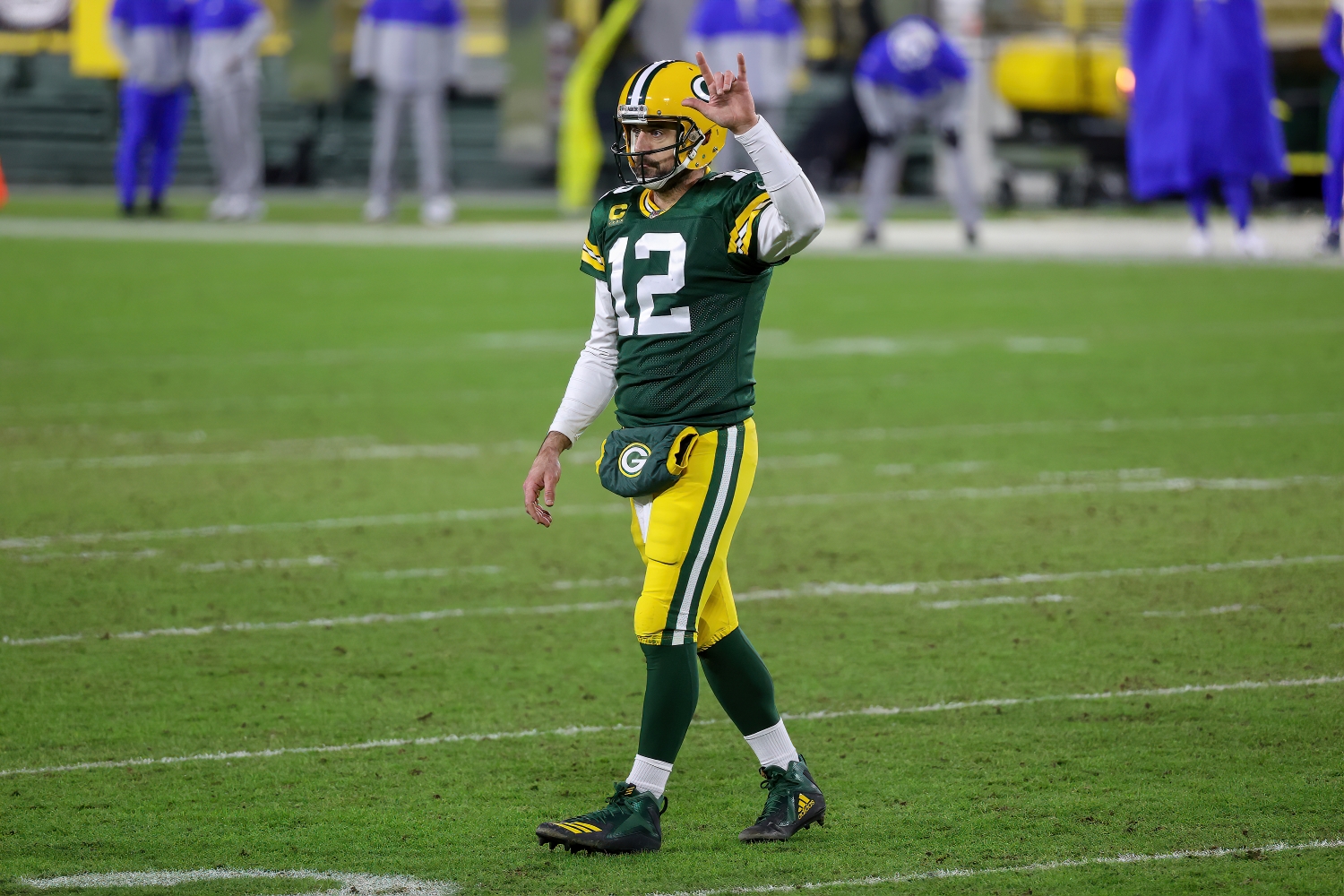 Packers general manager Brian Gutekunst does not want to trade one of the best quarterbacks to ever step foot on an NFL field.
That shouldn't be a surprise.
But given Rodgers' continued absence, will Green Bay have to reverse course and open up the phone lines for business? Or can Gutekunst (or someone else in the front office) find a way to convince the iconic quarterback to return for another year?
On one hand, Rodgers has to realize the Packers give him the best shot at hoisting the Lombardi Trophy for just the second time in his career. They nearly made the Super Bowl last year, so it's clear the roster has enough talent to compete for a championship. And if young players like Rashan Gary, Jaire Alexander, and Darnell Savage Jr. continue to improve quickly, the Packers will be even more dangerous moving forward.
On the other hand, Rodgers clearly has a major issue with the way Gutekunst conducts business. He didn't like being left in the dark about Jordan Love. And he can't be too pleased about the fact the team has never spent a first-round pick on a receiver, running back, or tight end during his entire time in Green Bay. At this point, Gutekunst may have done too much damage to overcome.
However, if Rodgers wants to help his own legacy, he should consider returning for one more year. He has a strong supporting cast, a solid head coach, and plenty of support from fans and teammates. Leading the Packers to a Super Bowl title would give him one more ring than Brett Favre and prove he's the true king of Green Bay after all.
And no amount of money can buy that type of respect.