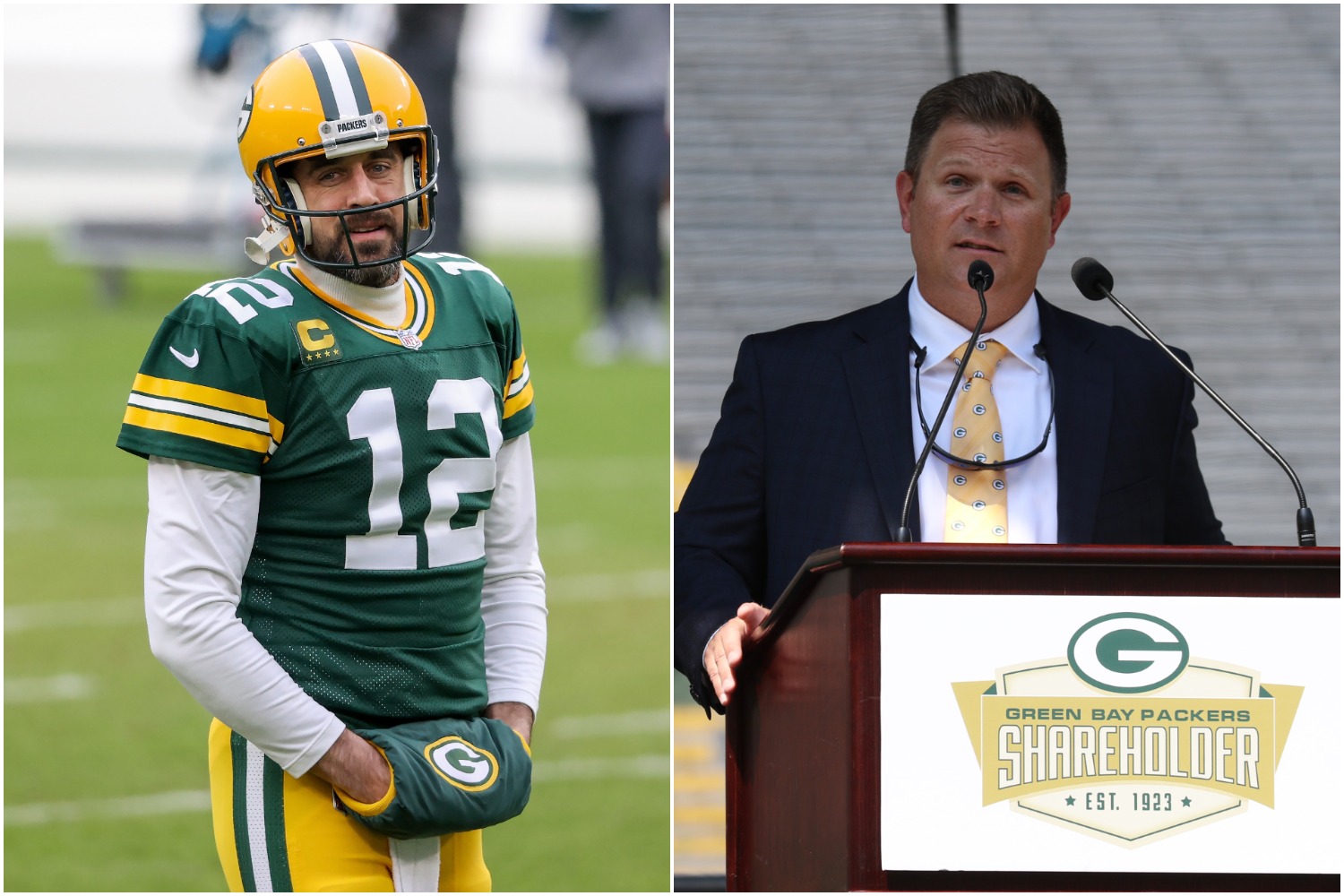 Aaron Rodgers May Be Forced to Admit Packers GM Brian Gutekunst Knows What He's Doing After All
Aaron Rodgers may not agree with the Packers' draft strategy, but the latest report on Rashan Gary and the team's other young players could force the disgruntled quarterback to admit general manager Brian Gutekunst knows what he's doing after all.
Have the Green Bay Packers done their best to help Aaron Rodgers win a second Super Bowl ring?
That depends on who you ask.
Some would say general manager Brian Gutekunst has made life more difficult for the team's star quarterback by refusing to invest a premium draft pick on a receiver. On the other hand, the Packers wouldn't have gone 13-3 in back-to-back seasons without the contributions of young up-and-comers and recent free-agent additions brought in by Gutekunst.
And if things keep trending in the right direction for a few key Packers players, Rodgers may be forced to admit his GM knows what he's doing after all.
Brian Gutekunst has tried to put his stamp on the Packers since taking over as general manager
As much as Rodgers may not like the way the Packers have handled business, there's no denying the team's overall talent level. As the man in charge of putting together the roster, Gutekunst deserves credit for that.
So what has he done during his short tenure as GM?
Gutekunst used the No. 18 overall pick in the 2018 NFL draft to land talented cornerback Jaire Alexander. He found value in the later rounds by taking wide receivers Marquez Valdes-Scantling and Equanimeous St. Brown. Plus, he filled holes at long snapper and punter via the draft.
The 2019 offseason included several high-impact moves. Unlike his predecessor, Ted Thompson, Gutekunst didn't show any hesitation about signing players to big-money contracts in free agency. Outside linebackers Za'Darius Smith (four years, $66 million) and Preston Smith (four years, $52 million) have combined for 42 sacks and 94 quarterback hits since they arrived in Green Bay. The defense also received an infusion of talent via the draft, as Rashan Gary and Darnell Savage Jr. got selected 12th and 21st overall, respectively.
Of course, Gutekunst raised eyebrows last year by trading up to the No. 26 overall pick to take Jordan Love. The selection obviously didn't do him any favors with Rodgers. However, Gutekunst deserves credit for at least planning for life after the three-time NFL MVP. And even though Love didn't see the field as a rookie, the Packers clearly have a plan to make him the face of the franchise at some point.
Aaron Rodgers may be forced to admit Gutekunst knows what he's doing after all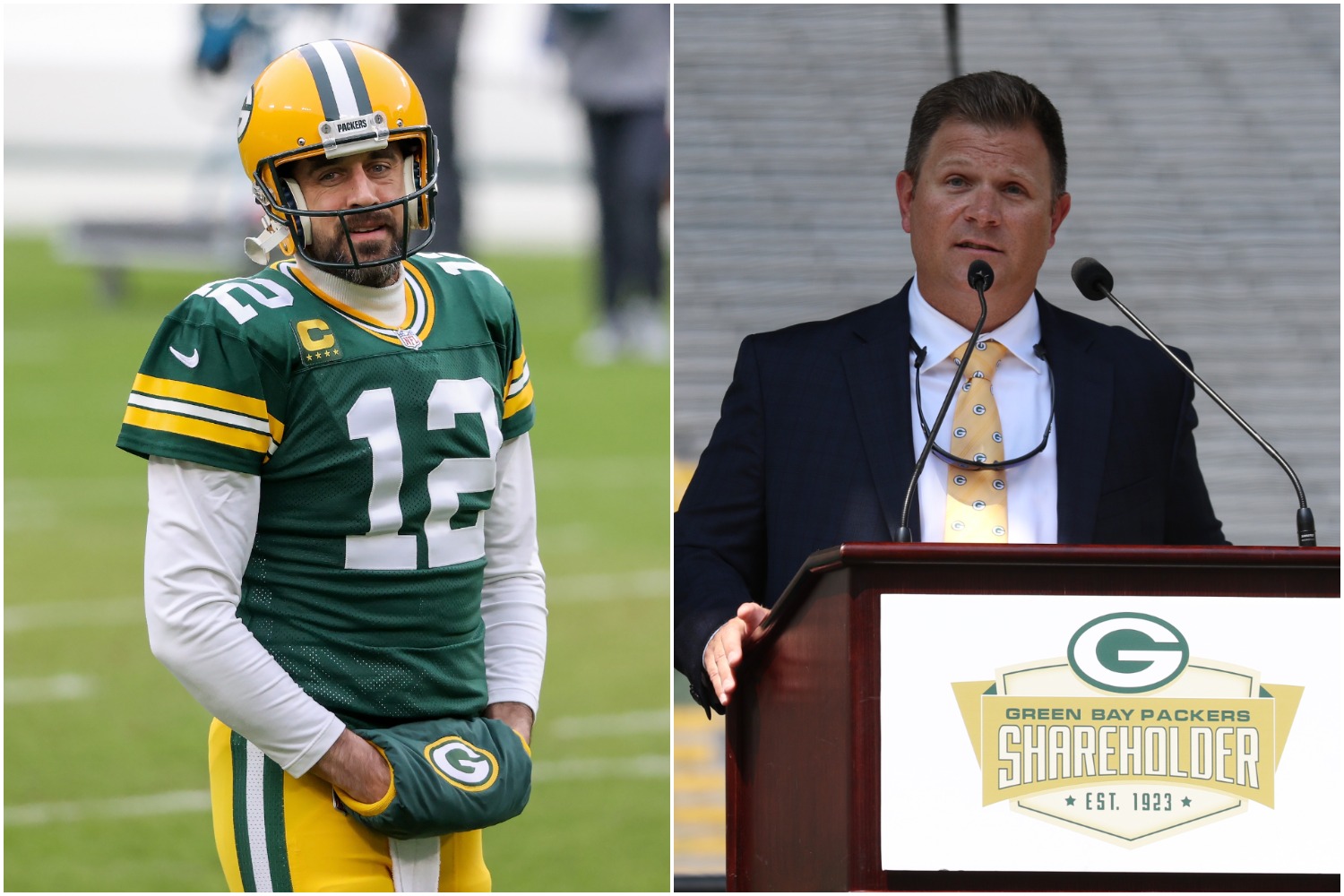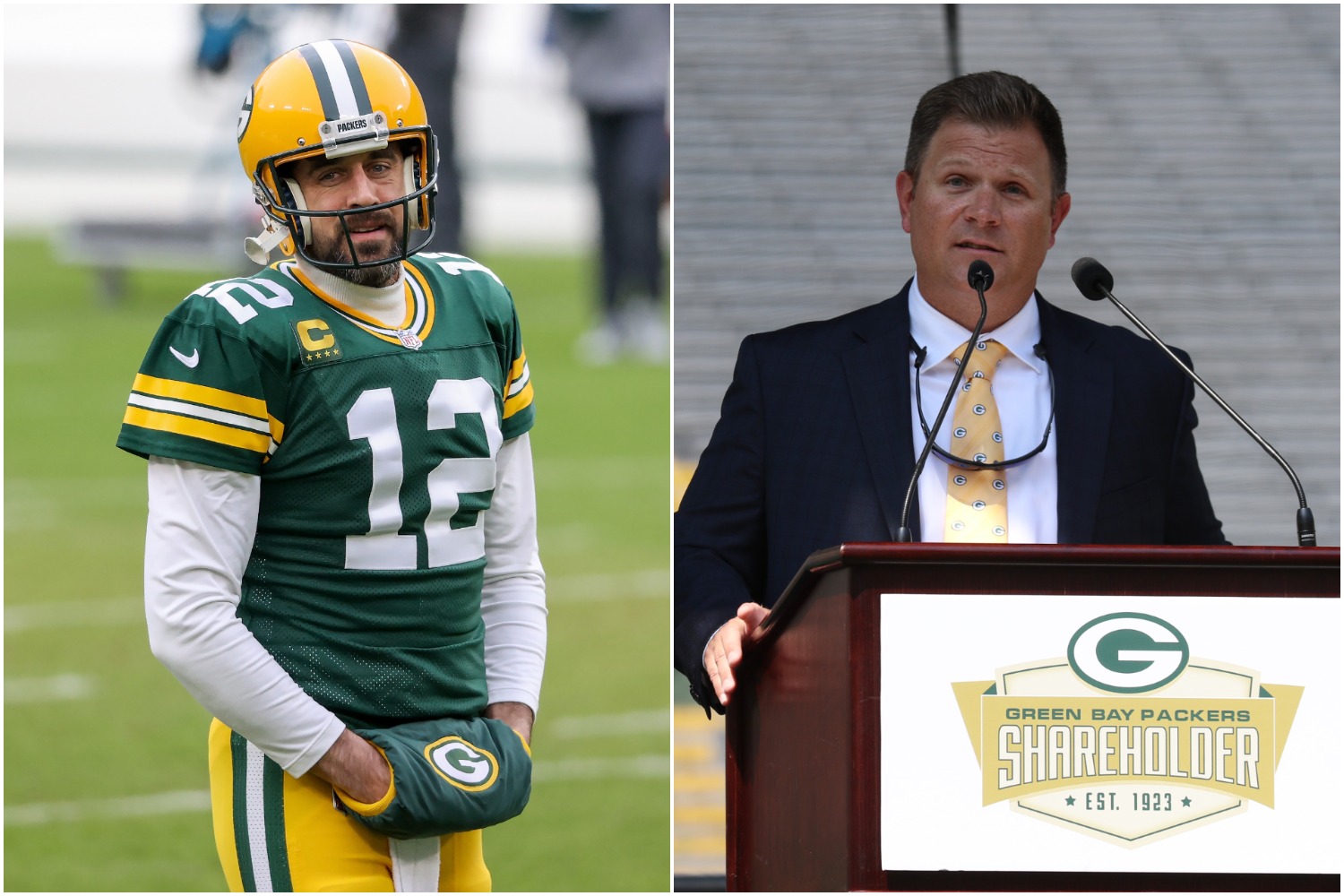 While Rodgers seems to have a major issue with Gutekunst, he shouldn't put so much blame on the Packers' top decision maker. In fact, if some of Rodgers' younger teammates continue to progress, the disgruntled quarterback will have no choice but to admit his GM knows what he's doing after all.
According to Bill Huber of Sports Illustrated, the best player on the field during the Packers' three-day minicamp wasn't one of the Smiths. And it wasn't star receiver Davante Adams or dual-threat running back Aaron Jones. Instead, Huber identified Gary, the team's top pick in 2019, as the most dominant force in practice.
The third-year outside linebacker totaled 21 tackles, two sacks, and three quarterback hits as a rookie. But by the end of the 2020 season, Gary looked like a much more complete player, and he could become a Pro Bowler this year.
"Another big leap could be in the cards," Huber wrote.
If the athletic pass rusher takes another leap, that will make Gutekunst look incredibly smart for banking on Gary's upside. And it's not as if he's the only young player poised to play a major role for the Packers. Rodgers may not be happy with a lack of a first-round receiver, but he shouldn't complain about Gutekunst drafting a ball-hawking safety (Savage) and a versatile offensive lineman (Elgton Jenkins). He can't be upset about the Packers using a first-round pick on Alexander, who might already be a top-five corner in the league.
Don't forget about tight end Robert Tonyan, who's gone from a complete unknown to a legitimate weapon since joining the Packers in 2017. Plus, it's not as if Love doesn't have the physical tools to develop into a starter. No GM is perfect, but Gutekunst clearly has an eye for talent, and the team undoubtedly added several long-term building blocks since he got promoted.
Rodgers needs to realize the Packers offer him the best chance to win a Super Bowl in 2021
Will Rodgers realize he doesn't have it that bad in Green Bay? Or will he stick to his stance of staying away from the team?
If he's smart, he'll realize the Packers offer him the best chance of hoisting the Lombardi Trophy next February. The roster looks complete, and Matt LaFleur seems like a rock-solid head coach. If the reigning MVP returns for one more year, the defending NFC North champions should go on another deep playoff run.
This time, though, hopefully Rodgers and LaFleur are on the same page.
Then again, that won't matter if the quarterback refuses to open his playbook in the first place.
At least, not one with a Packers logo on the front.