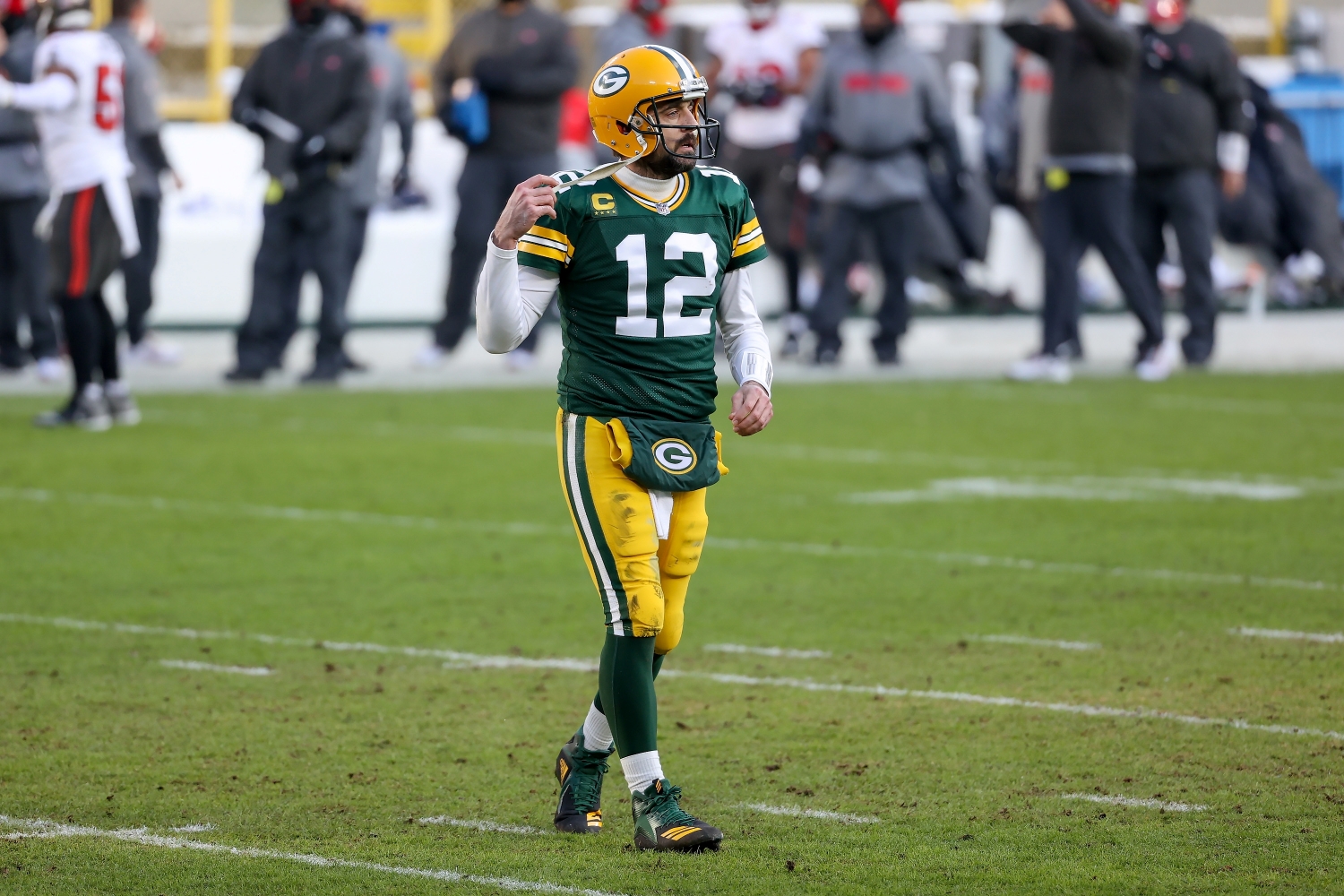 Former Packers Executive Raises More Doubt About Aaron Rodgers Situation: 'They're Just Not in His Orbit Anymore'
Is there any hope of Aaron Rodgers returning to Green Bay? Former Packers executive Andrew Brandt raised more doubt about the star quarterback's future with the franchise with his latest comments.
Should Green Bay Packers fans expect to see Aaron Rodgers anytime soon?
While nobody knows the true answer to that question other than the reigning NFL MVP, Andrew Brandt can provide unique insight into the situation. Unfortunately for Packers fans, the former team executive didn't offer the most optimistic outlook about what the future holds for Rodgers.
With training camp inching closer, it seems like the only thing Green Bay can be certain about is more uncertainty at the quarterback position.
The reigning NFL MVP refuses to return to Green Bay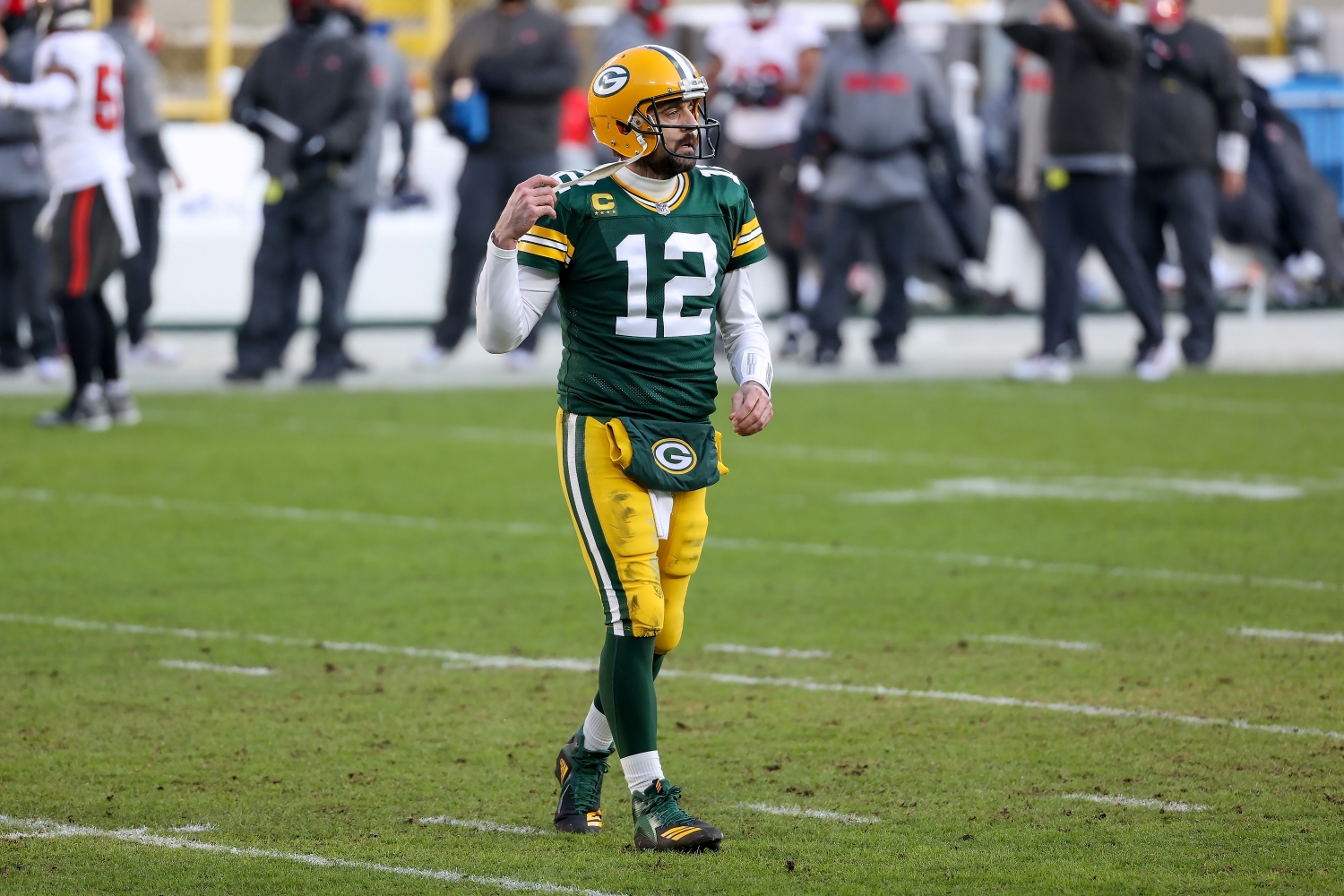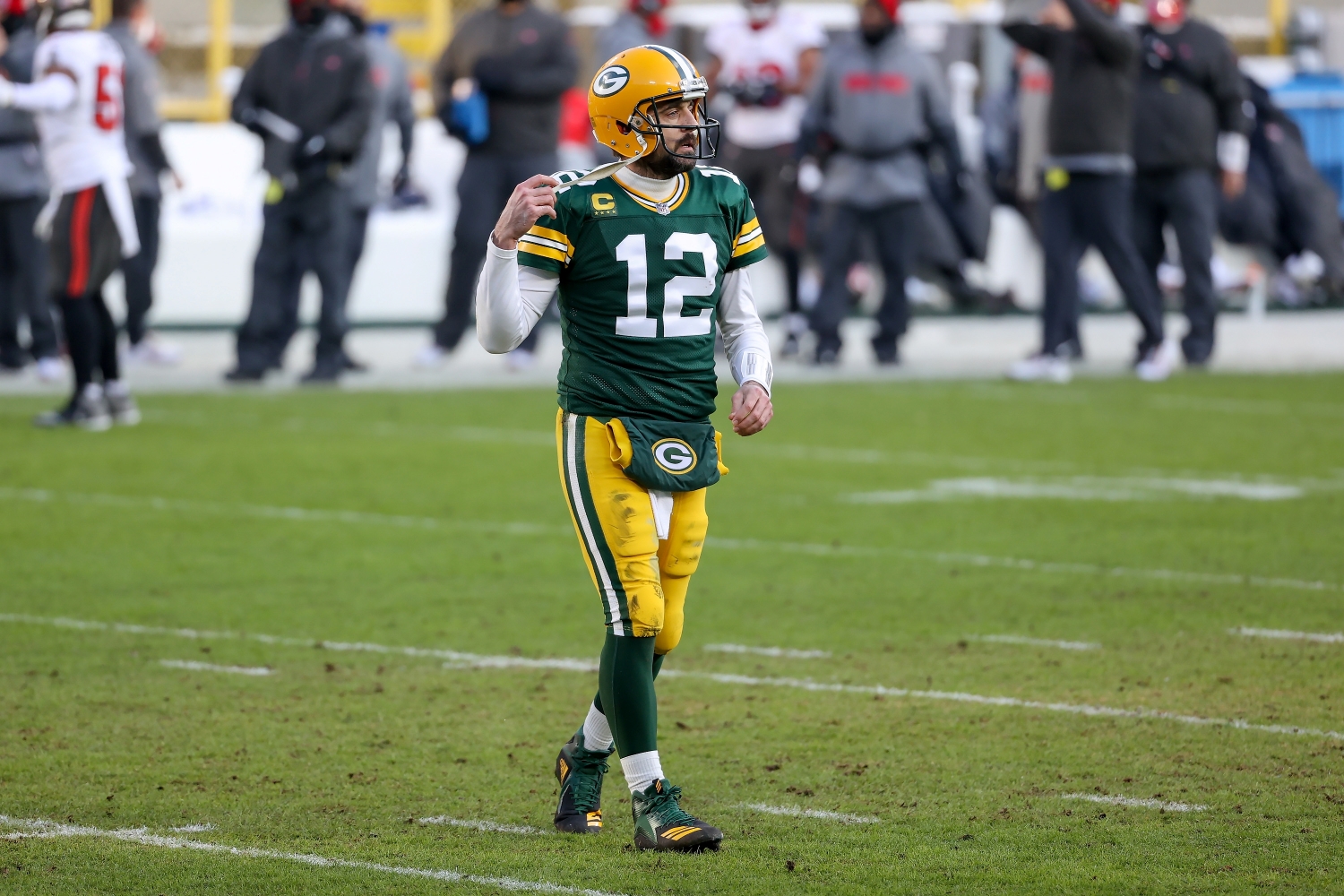 Did Packers fans witness the end of an era on Jan. 24?
Coming off another bitter postseason defeat, Rodgers no longer looks like a strong bet to finish his career in Green Bay. In fact, he may have already played his final down in a Packers uniform.
Unhappy with the front office, Rodgers raised eyebrows (and concerns about his NFL future) by skipping voluntary organized team activities for the first time in his career. Although all of his receivers returned for mandatory minicamp, the future Hall of Famer did not follow suit.
With Rodgers refusing to return to work, his future with the Packers remains firmly in doubt.
He can choose to stay away from the team, but that will cost him. Per CBA rules, Green Bay will be required to fine Rodgers $50,000 for each training camp practice he misses. Plus, the star signal-caller could be forced to pay back millions in bonus money if he refuses to play for the Packers again.
Meanwhile, general manager Brian Gutekunst seems set on not trading Rodgers.
At this point, it's safe to say both sides have dug their heels in and don't appear ready to reach a resolution.
Former Packers executive raises more doubt about the Aaron Rodgers situation
Over the years, Brandt has provided NFL fans with a first-hand glimpse at what it's like to work in the front office. During Wednesday's appearance on The Ross Tucker Football Podcast, the longtime Packers executive weighed in on the Rodgers situation.
His comments, however, raised more doubt about the quarterback's future with the franchise.
"You know my saying: Deadlines spur action," Brandt told Tucker. "And somehow I don't think training camp is the deadline for Aaron and the Packers. What is it? Late August? Early September? He doesn't need training camp. I don't think training camp is the deadline at all. And secretly like [with] minicamp, the Packers wouldn't mind that because they could give Jordan Love real reps."
Besides predicting that the standoff will last through training camp, Brandt took some time to address an unflattering remark team president Mark Murphy recently made about Rodgers. And what he had to say about the 37-year-old QB shouldn't make Packers fans feel confident about what lies ahead.
"Do I think he's complicated? I think he's got incredibly high intellect, a wry sense of humor and he can put people 'on blast,'" Brandt explained. "Those are his words. I can remember hearing him saying he can put people on blast. And what that means is they're out. They're just out; he doesn't deal with them anymore. And I wonder if he's put the Packers management on blast. They're just not in his orbit anymore."
How will the standoff end between Rodgers and the Packers?
While Brandt doesn't think Rodgers will get traded until 2022, the Packers may have to bite the bullet and make a deal before the 2021 season begins. If the quarterback doesn't want to play for the franchise again, it makes little sense to hold on to him and let the situation linger.
Why not open the phone lines now and see what you can get for the three-time MVP? Surely a team like the Denver Broncos would be willing to part ways with multiple draft picks (and maybe even established players) to acquire one of the greatest quarterbacks of all time. Even teams with solid starters might consider pursuing an upgrade if Rodgers becomes available.
Trading him would allow the Packers to go all-in on Love, who at least deserves a shot to prove himself without the distraction of the Rodgers situation hanging over his head. With a playoff-caliber roster and a good head coach, Green Bay has the pieces to compete for a Super Bowl title.
And at the end of the day, if Gutekunst felt so strongly about Love that he moved up in the first round to draft him, he shouldn't be afraid to trade Rodgers, right?