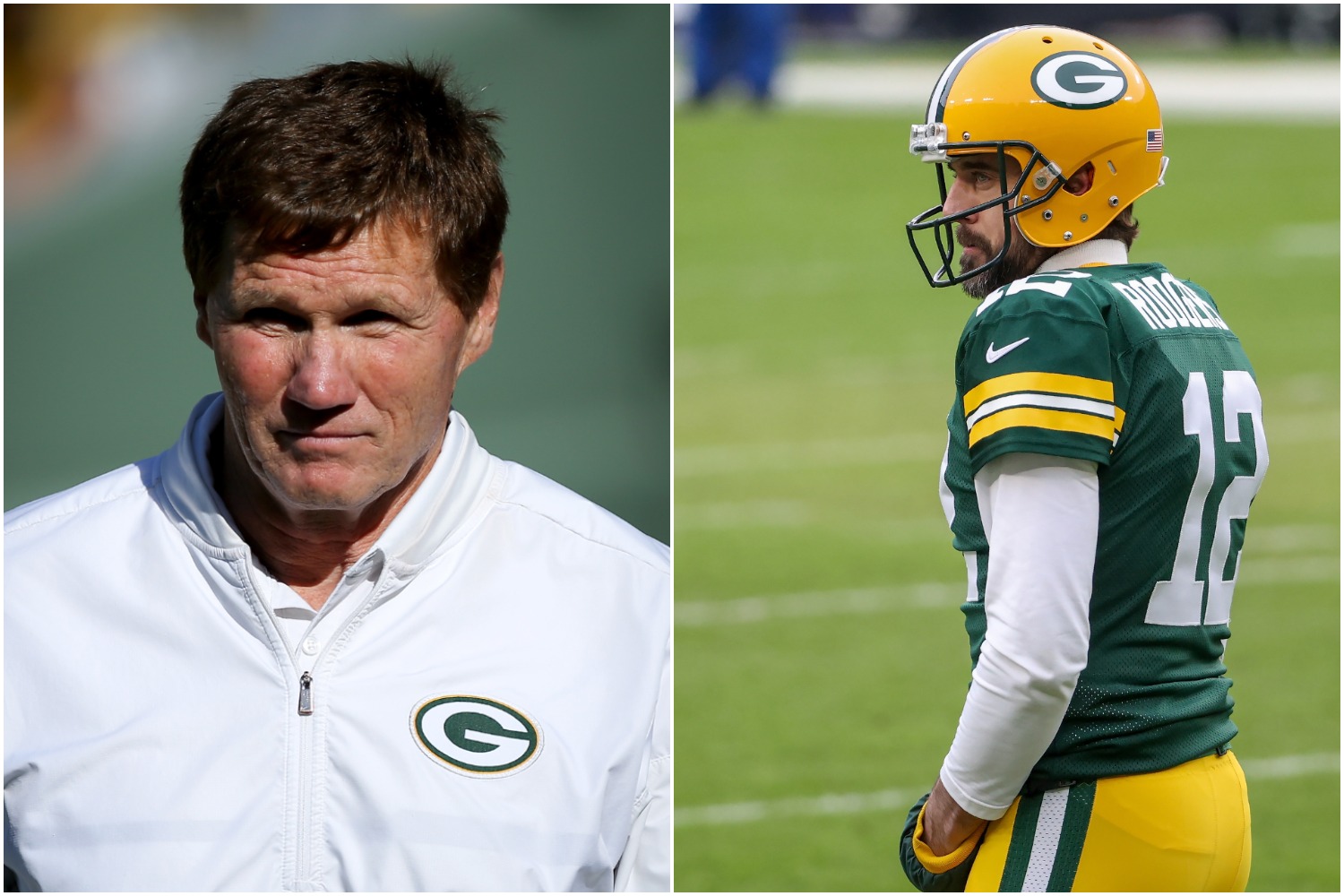 Packers President Mark Murphy Makes Yet Another Unflattering Remark About Aaron Rodgers
Does Packers team president Mark Murphy actually want Aaron Rodgers back? Based on his latest remarks about the star quarterback, it's fair to wonder if Green Bay has had enough of Rodgers' antics.
Mark Murphy clearly isn't trying to win any brownie points with Aaron Rodgers.
With the star signal-caller seemingly set on spending his summer outside of Green Bay, you would think the Packers' team president would be doing everything possible to get back in Rodgers' good graces. But after making another unflattering remark about the reigning NFL MVP, Murphy seems equally set on standing his ground in the ongoing power struggle between one of the best quarterbacks of all time and one of the league's most historic franchises.
Aaron Rodgers continues to be MIA in Green Bay
Think Rodgers is serious about wanting out of Green Bay?
Based on his actions (or lack thereof), it wouldn't be a surprise if he never plays another down for the Packers. After all, the future Hall of Famer has taken a vastly different approach to the offseason heading into his 17th year in the NFL.
Instead of returning to Green Bay for voluntary organized team activities, Rodgers passed on the opportunity to work with his teammates. Then, he skipped mandatory minicamp — an unprecedented move for the veteran quarterback.
Rodgers has already sacrificed a $500,000 workout bonus by missing the beginning of the offseason program. And if he chooses not to show up to training camp, he could be forced to pay a significant amount of money in fines.
At this point, nobody knows what will happen between Rodgers and the Packers. But until he makes an appearance at practice, Green Bay looks primed to move forward with Jordan Love at quarterback.
Team president Mark Murphy makes another unflattering remark about Rodgers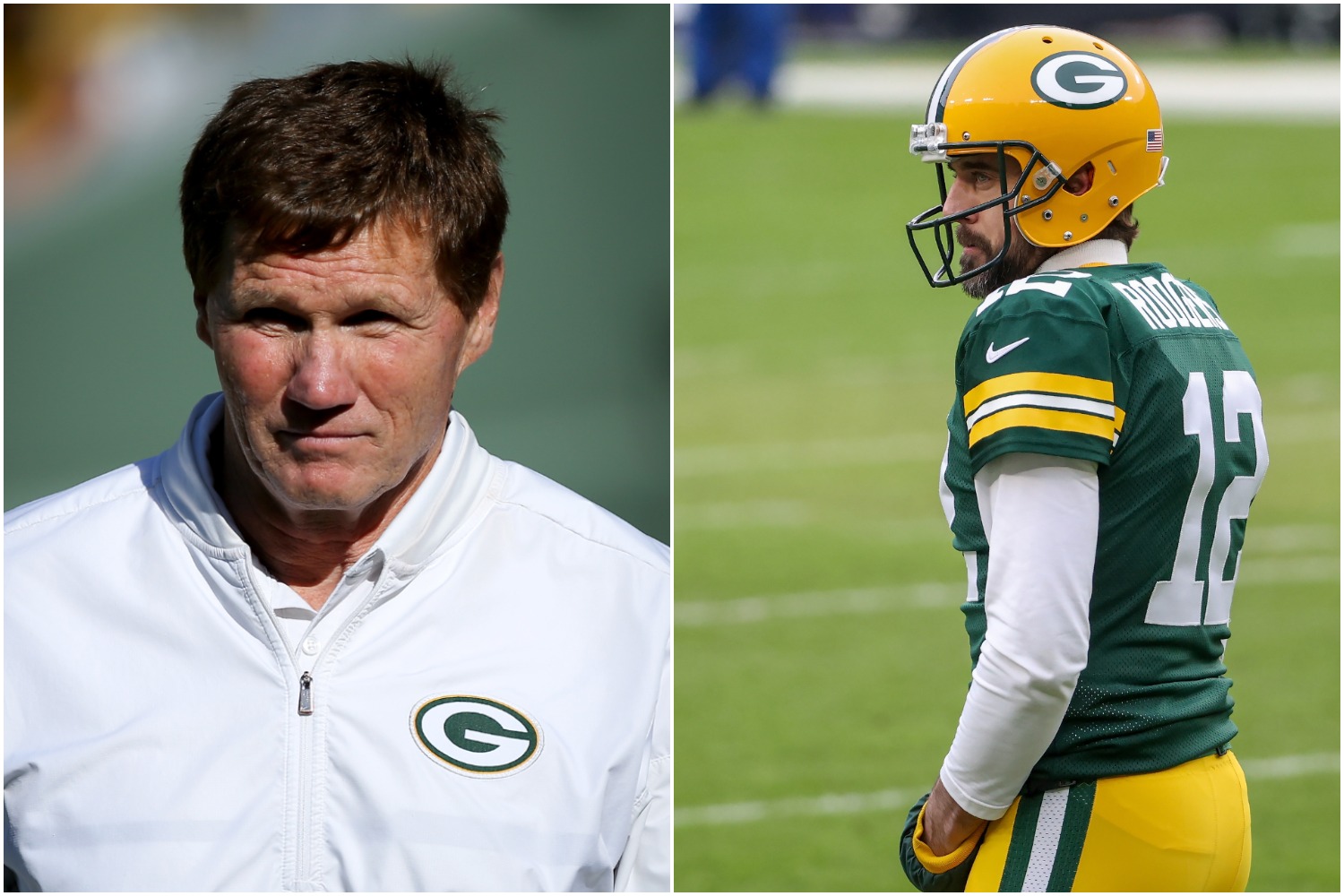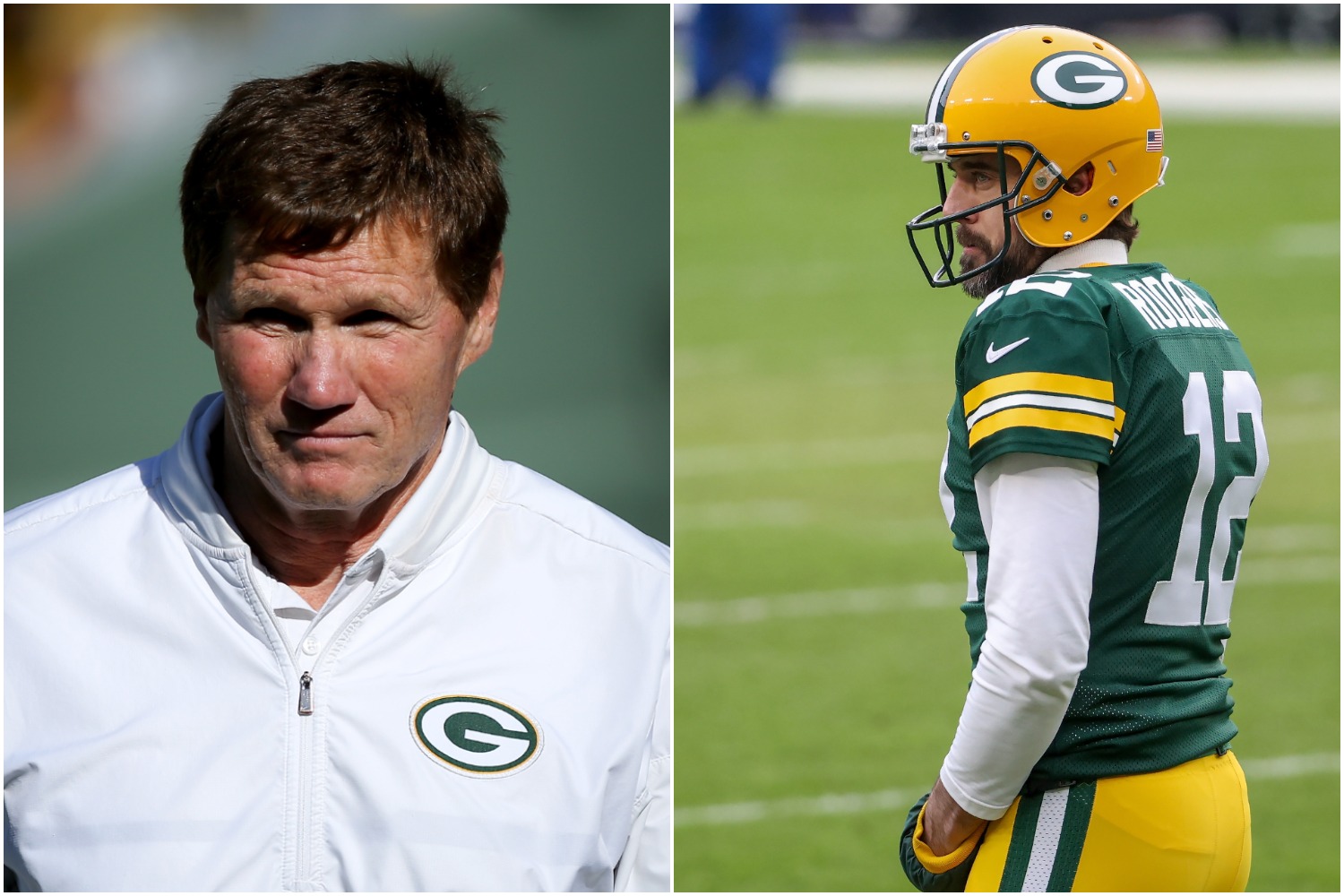 A week ago, Murphy raised a few eyebrows by taking a shot at Rodgers in quite a public manner.
In his monthly column published on the official team website, he addressed the situation involving the star quarterback in a way that didn't paint Rodgers in the best light.
"The situation we face with Aaron Rodgers has divided our fan base," Murphy wrote in response to a Packers fan named Ken. "The emails and letters that I've received reflect this fact. As I wrote here last month, we remain committed to resolving things with Aaron and want him to be our quarterback in 2021 and beyond. We are working to resolve the situation and realize that the less both sides say publicly, the better."
The fact Murphy directly called out the team's most important player for dividing the fan base shouldn't be taken lightly. That type of remark certainly won't sit well with Rodgers, who's known for holding grudges when he feels he's been wronged.
As if that wasn't enough, Murphy took things further with another unflattering remark about the three-time MVP. While speaking at an event at Lambeau Field on Thursday, he brought up an interesting quote from late Packers general manager Ted Thompson.
"[Thompson] often talked about Aaron, and it wasn't just Aaron, a lot of different players. He would say, 'He's a complicated fella,'" Murphy said, per NBC 26. "So, I'll just say that."
Not exactly the nicest way to describe your franchise quarterback, right?
Sure, Rodgers may not be the easiest person to get along with. However, calling him "a complicated fella" didn't do Murphy any favors from a PR perspective. If Rodgers already felt betrayed by the front office, the comments made by the Packers' own team president probably made the situation even worse.
What should the Packers do with their star quarterback?
Will Green Bay have a new starting quarterback this season? Or will the franchise find a way to make amends with Rodgers?
Figuring out an answer to that question remains a major challenge. On one hand, it makes sense for the Packers to hold on to Rodgers no matter what. Why set a precedent that a player can force his way out of Green Bay by refusing to show up for work? Plus, trading Rodgers would undoubtedly make the Packers a worse football team.
At the same time, general manager Brian Gutekunst may have no choice but to deal one of the NFL's biggest stars. With Rodgers looking like a strong bet to play at a high level for at least a few more seasons, the Packers could ask for multiple first-round picks from potential suitors. Gaining draft capital would allow the team to fortify other areas of the roster to give Jordan Love the best chance to succeed over the long haul.
Then again, it's not like the Packers have a history of using first-round picks on players who can directly help their starting quarterback.