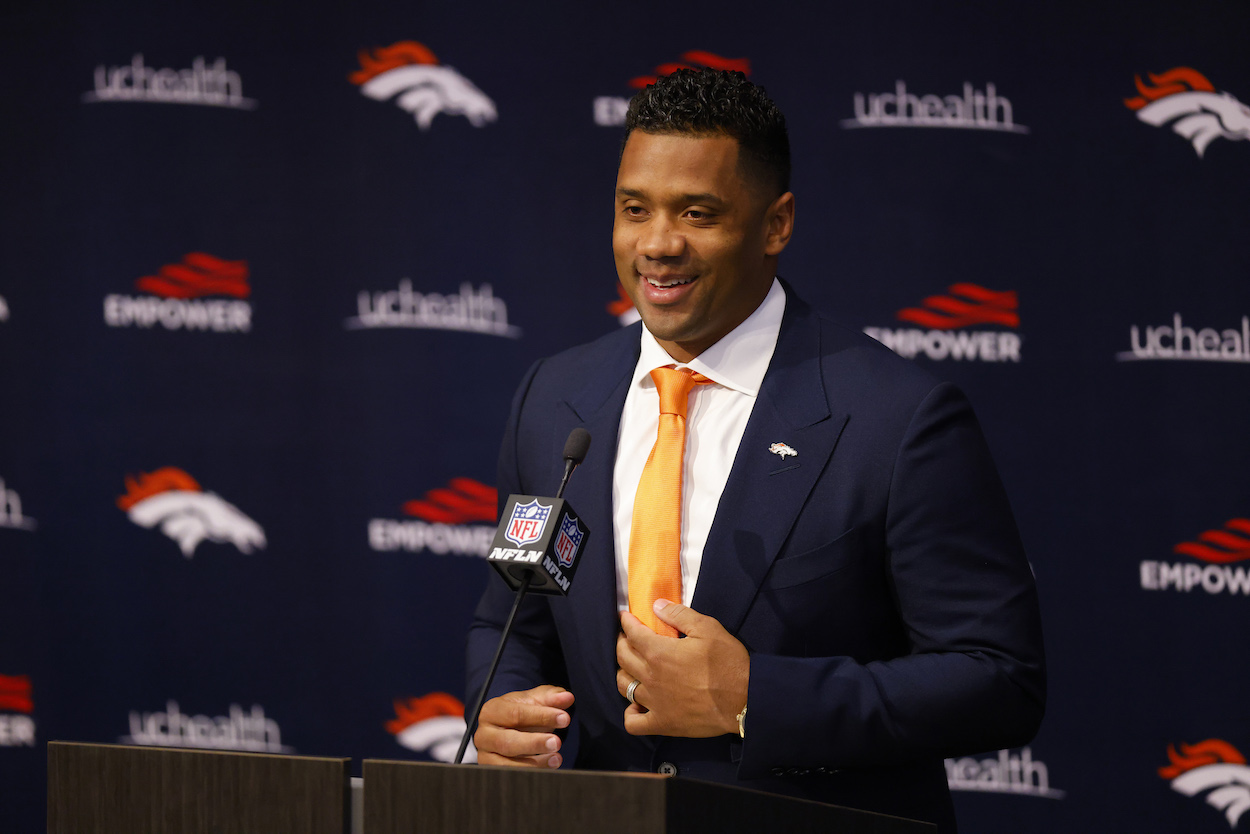 AFC Super Bowl Odds: Who Is the Favorite After Chaotic Week of Trades and Free Agency?
Where do the Cleveland Browns and Los Angeles Chargers now stand in the AFC Super Bowl odds?
It's already been a wild offseason all over the AFC. Russell Wilson is now the new face of the Denver Broncos, the Los Angeles Chargers went all in to bolster their weak defense, and the Las Vegas Raiders surprised everyone by stealing Davante Adams away from the Green Bay Packers.
And that's only in one division!
Let's catch up on what's been a chaotic past few weeks and look at how these roster shake-ups have impacted the AFC Super Bowl odds.
Wild offseason shakes up AFC playoff picture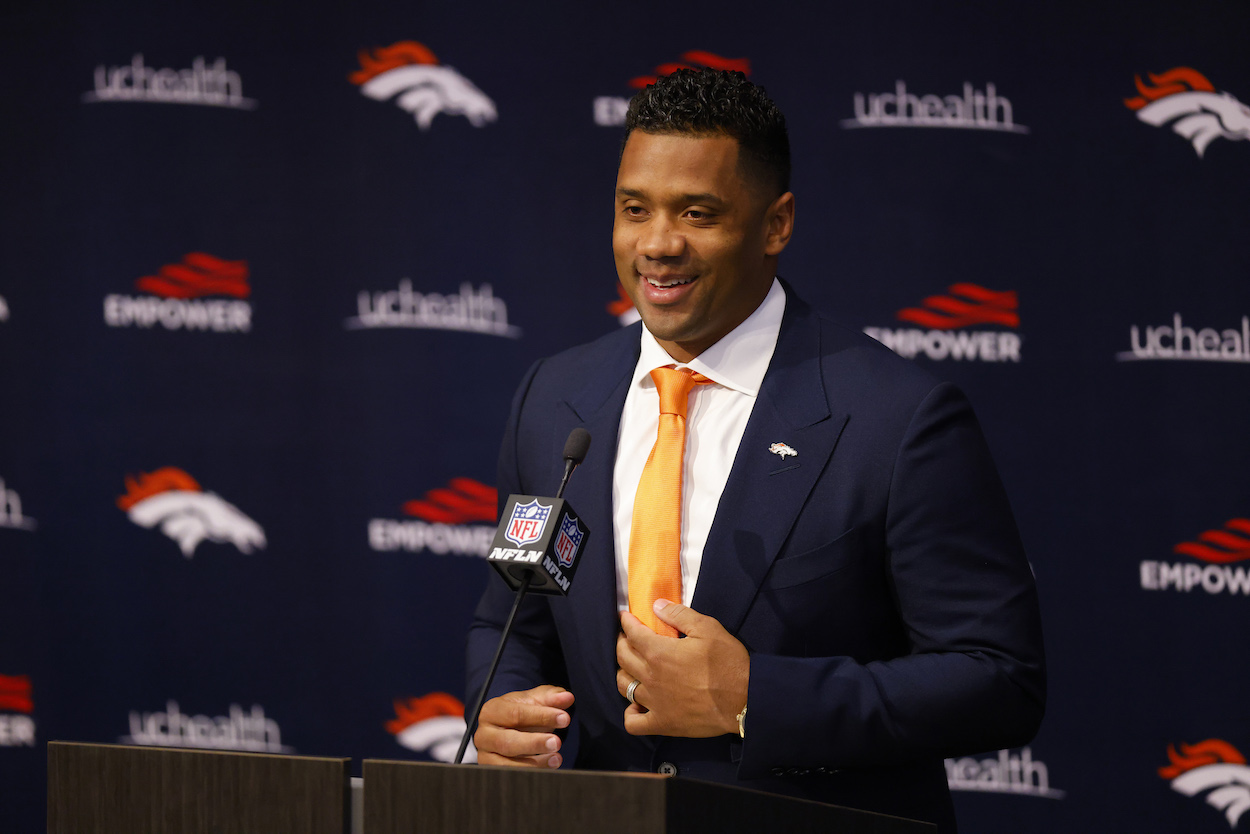 Heading into the 2022 offseason, the Buffalo Bills and Kansas City Chiefs stood above the rest of the field as the betting favorites to win Super Bowl 57. But the other AFC contenders weren't going to make it that easy.
Earlier this month, the Broncos made a drastic move to fix their quarterback woes by trading Drew Lock, Noah Fant, Shelby Harris, two first-round picks, two second-round picks, and a fifth-round pick to the Seattle Seahawks for Wilson and a fourth-round pick.
With the AFC West quickly becoming a juggernaut, the Chargers got in on the action by signing J.C. Jackson to a five-year, $82.5 million deal and trading two draft picks to the Chicago Bears for Khalil Mack. The Raiders weren't going to sit on the sidelines, so they called up the Packers and traded a first- and second-round pick to reunite Derek Carr with Adams, his former Fresno State teammate.
Good luck picking a winner in that division.
Elsewhere, the Cleveland Browns sent three first-round picks, a third-round pick, and a fourth-round pick to the Houston Texans for Deshaun Watson. They also gave their new franchise quarterback a five-year, $230 million contract, all of which is guaranteed. Oh, and they added Amari Cooper to give Watson a No. 1 weapon.
The Bills signed Von Miller to a six-year, $120 million contract, and the Chiefs added JuJu Smith-Schuster to boost their already lethal offense.
And how about the reigning AFC champs? The Cincinnati Bengals shored up their unimpressive offensive line by signing Alex Cappa and Ted Karras.
The Bills and Chiefs are still the betting favorites in the conference, but plenty of contenders are now breathing down their necks.
Full AFC Super Bowl odds
After coming an overtime stop short of the AFC Championship last year, Josh Allen and the Bills are the betting favorites to win Super Bowl 57 at +650 odds. The Chiefs are right behind them at +850, while the Browns' Watson signing boosted them to +1400.
Check out the full AFC odds to win the Super Bowl below, with odds to win the conference in parentheses:
Buffalo Bills: +650 (+300)
Kansas City Chiefs: +850 (+450)
Cleveland Browns: +1400 (+750)
Denver Broncos: +1400 (+800)
LA Chargers: +1600 (+850)
Baltimore Ravens: +2500 (+1200)
Tennessee Titans: +2500 (+1200)
Cincinnati Bengals: +2500 (+1200)
New England Patriots: +3500 (+1800)
Indianapolis Colts: +3500 (+1800)
Las Vegas Raiders: +4000 (+2200)
Miami Dolphins: +5500 (+3500)
Pittsburgh Steelers: +7500 (+4000)
Jacksonville Jaguars: +10000 (+5000)
New York Jets: +20000 (+8000)
Houston Texans: +20000 (+10000)
AFC super Bowl bets to make right now
LA Chargers +1600
I don't see why the Browns and Broncos are above the Chargers on the current odds board. LA already had one of the most high-powered offenses in the NFL with Justin Herbert, Austin Ekeler, Keenan Allen, and Mike Williams. Now, they have an uber-talented defense to boot thanks to the additions of Mack and Jackson. In a brutal division with four star quarterbacks, the Chargers now have an elite pass-rushing duo and a top-tier secondary that give them a great chance to win the AFC West.
Cincinnati Bengals +2500
The Bengals' Super Bowl odds have fallen in recent weeks due to the star power invading the AFC, and their price is now at a point where I think it's worth a bet. Cincinnati has quietly made two moves that should help fix their biggest weakness from last year. With a previous Super Bowl run under their belt, the Bengals have as good of a chance as any team to make a run back to the title game.
All betting odds courtesy of DraftKings.
Like Sportscasting on Facebook. Follow us on Twitter @sportscasting19.