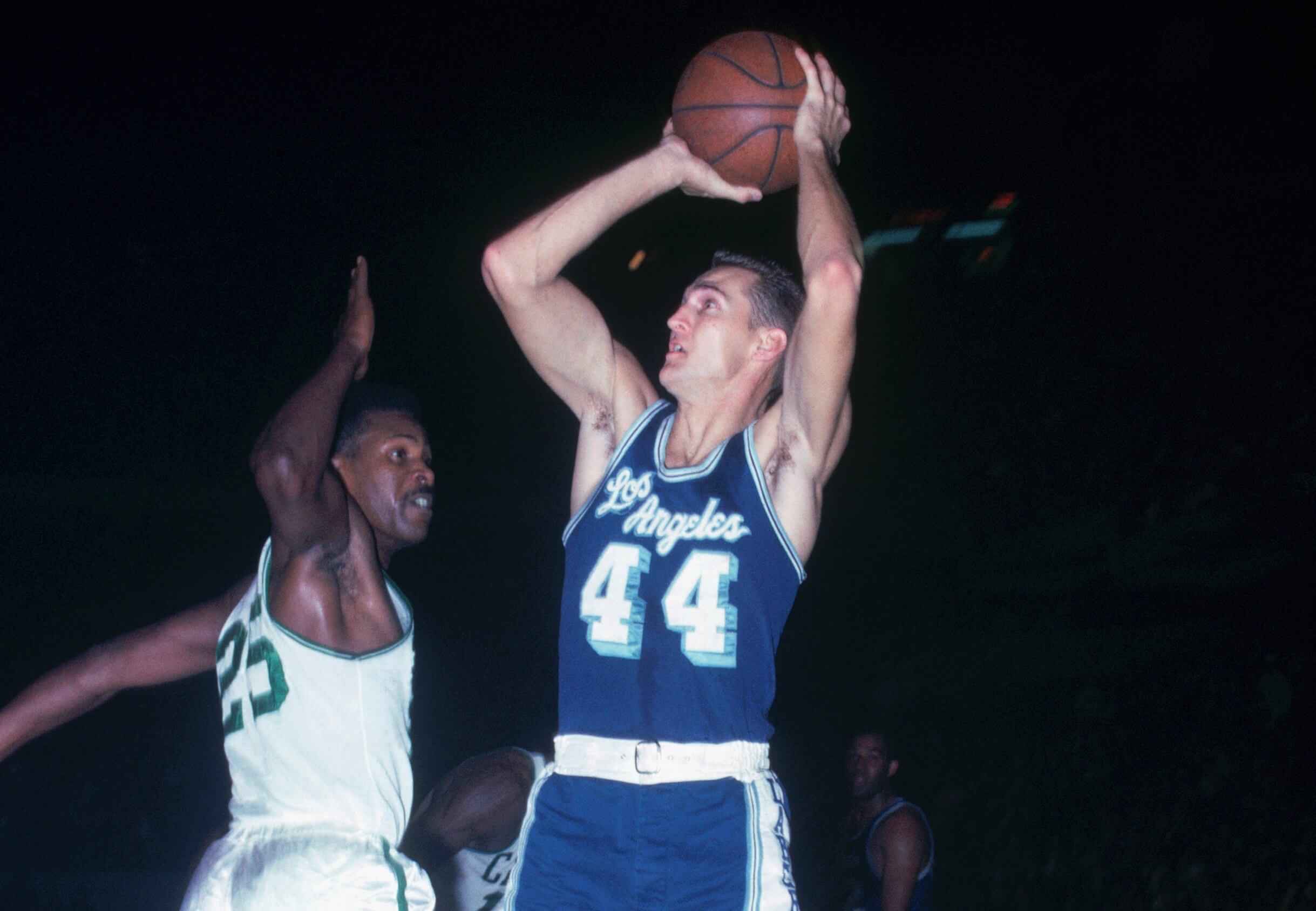 After a Crushing Game 7 Loss to the Boston Celtics in the 1969 NBA Finals, Jerry West Uttered 'the Dumbest Thing I Ever Said' Regarding Wilt Chamberlain
Jerry West once admitted to saying "the dumbest thing I ever said in my life" when commenting about Wilt Chamberlain.
There was a lot of frustration in the Los Angeles Lakers locker room on May 5, 1969. Playing in front of their home crowd, the Lakers had a chance to finally beat the rival Boston Celtics in the NBA Finals. It was Game 7, and the Lakers made a remarkable comeback in the waning minutes, despite their All-Star center, Wilt Chamberlain, on the bench after injuring his knee.
The Lakers eventually came up short, falling 108-106, as the Celtics claimed their 11th championship in the last 13 years. Boston defeated LA six times (seven if you include the Minneapolis days) during that stretch. After that game, a frustrated Lakers guard Jerry West made a comment about Chamberlain that he later claimed was "the dumbest thing I ever said in my life."
Jerry West, Wilt Chamberlain, and the Lakers fell just short in the 1969 NBA Finals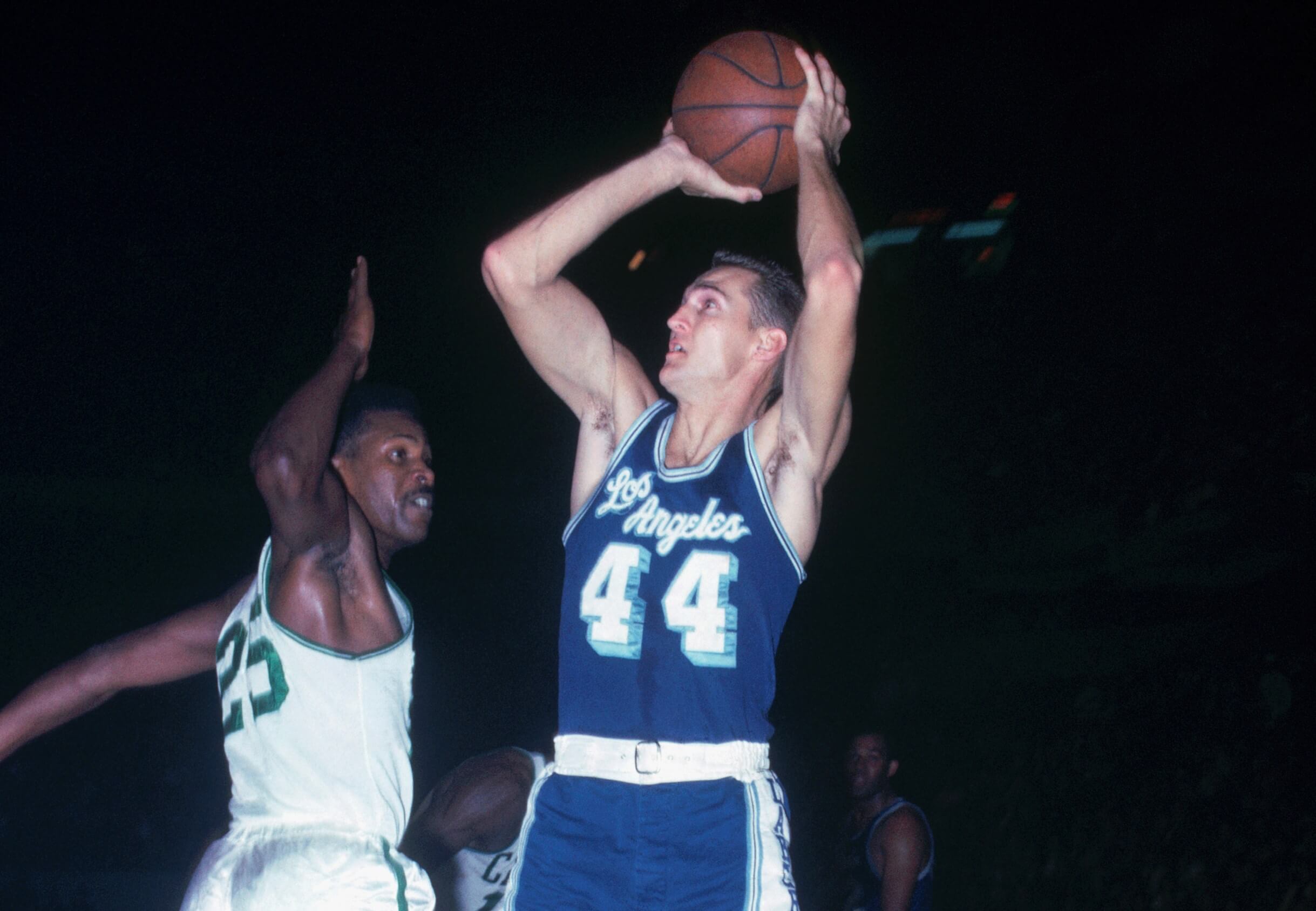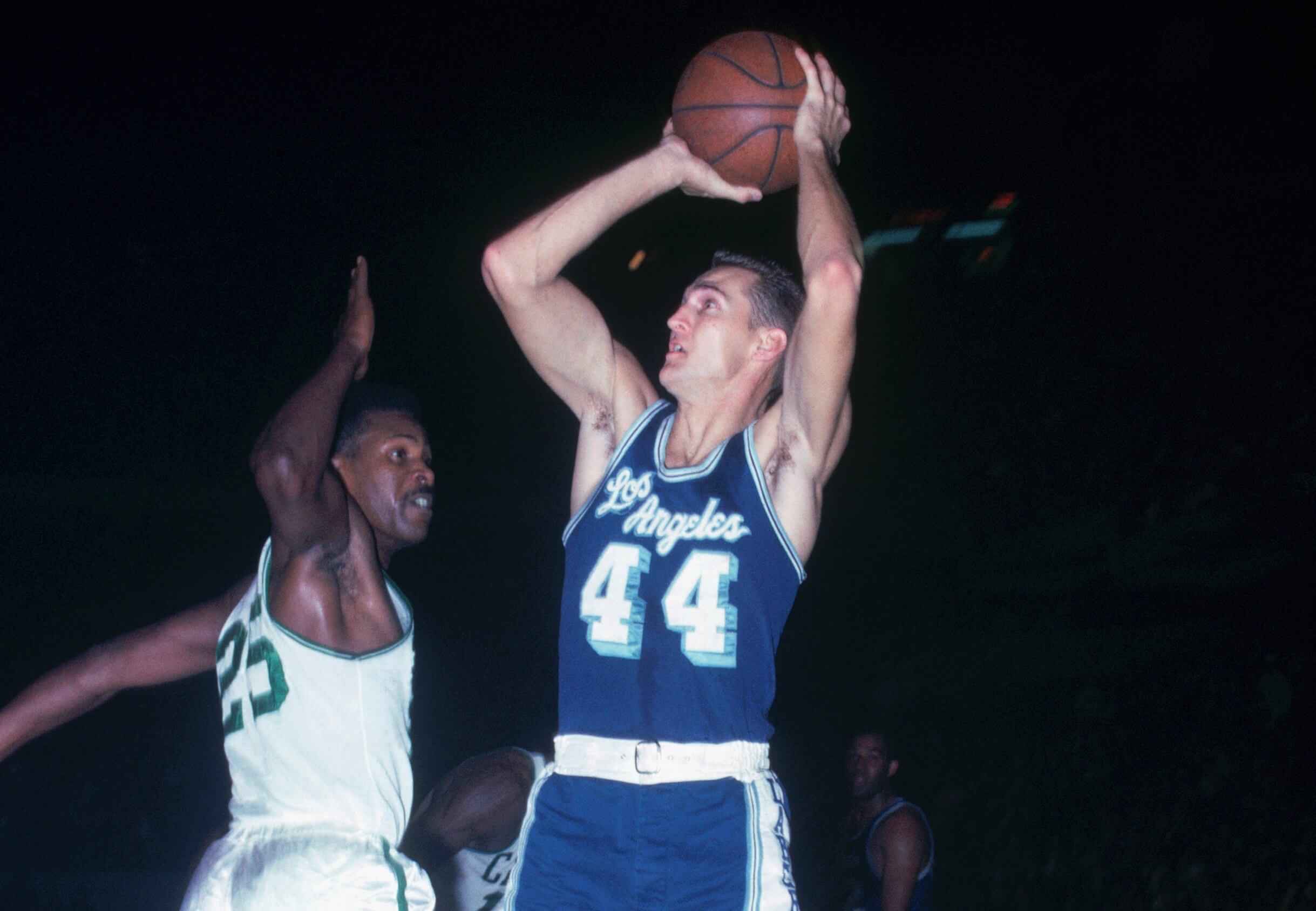 The Boston Celtics and the LA Lakers met in the championship round for the sixth time in nine years when they squared off in the '69 Finals. The Lakers lost every series. This time, they had homecourt advantage and had Game 7 right in their backyard.
It was a series that saw the home team win every time through the first six games. LA was confident heading into the winner-take-all series finale. When Chamberlain went down with a knee injury late in the game with the Lakers down by seven, all signs pointed to another Celtics win.
Before the injury, Chamberlain had 18 points and 27 rebounds. With their big center on the bench, however, the Lakers made a comeback. Chamberlain's replacement, seven-footer Mel Counts, hit a jumper that brought LA within a point at 103-102. According to Robert Cherry's book, Wilt: Larger than Life, Chamberlain iced the knee and told coach Butch van Breda Kolff he was ready to return.
He never did. The Celtics won 108-106. Chamberlain's view was that the coach was spiteful and wanted to show he could win without him.
Cherry wrote: Someone once said to van Breda Kolff that two careers had been ruined by the 1969 Finals: Wilt's because he wouldn't take over and van Breda Kolff's because he wouldn't give in. "That's probably true," van Breda Kolff declared to the author.
West admitted he made a foolish comment about Chamberlain shortly after the game
Despite losing the series, West was named Finals MVP. A few days after the loss, he headed to New York, where he was presented with a car for winning the award. While sitting at Mamma Leone's restaurant among various reporters, West defended Chamberlain from those who said the Lakers center never come through in the clutch.
A reporter then asked West if he had his choice for one game, would he pick Chamberlain over Russell?
"I think Wilt Chamberlain is a better basketball player than Bill Russell, but for one game I think I'd rather have Bill Russell," he said, per Cherry.
"It would be hard to explain without hurting somebody's feelings. I think Chamberlain is a better rebounder, a better scorer, and a better shooter. I think Wilt blocks more shots than Russell. But if I had to pick one guy for one game, it'd be Russell. It's incredible what he does for his team. It's hard to imagine how one guy can do so much for his teammates. When they see him on the court, they're different players."
In 2003, that quote was read back to West, who quickly changed his tune.
"Probably the dumbest thing I ever said in my life," West said. "I said it out of frustration. It was the low point in my career. It was probably the dumbest thing I ever said in my life. It's something I'm sorry of to this day."
West added that he wouldn't choose one over the other, saying they were both great and forced their opposition to alter their game.