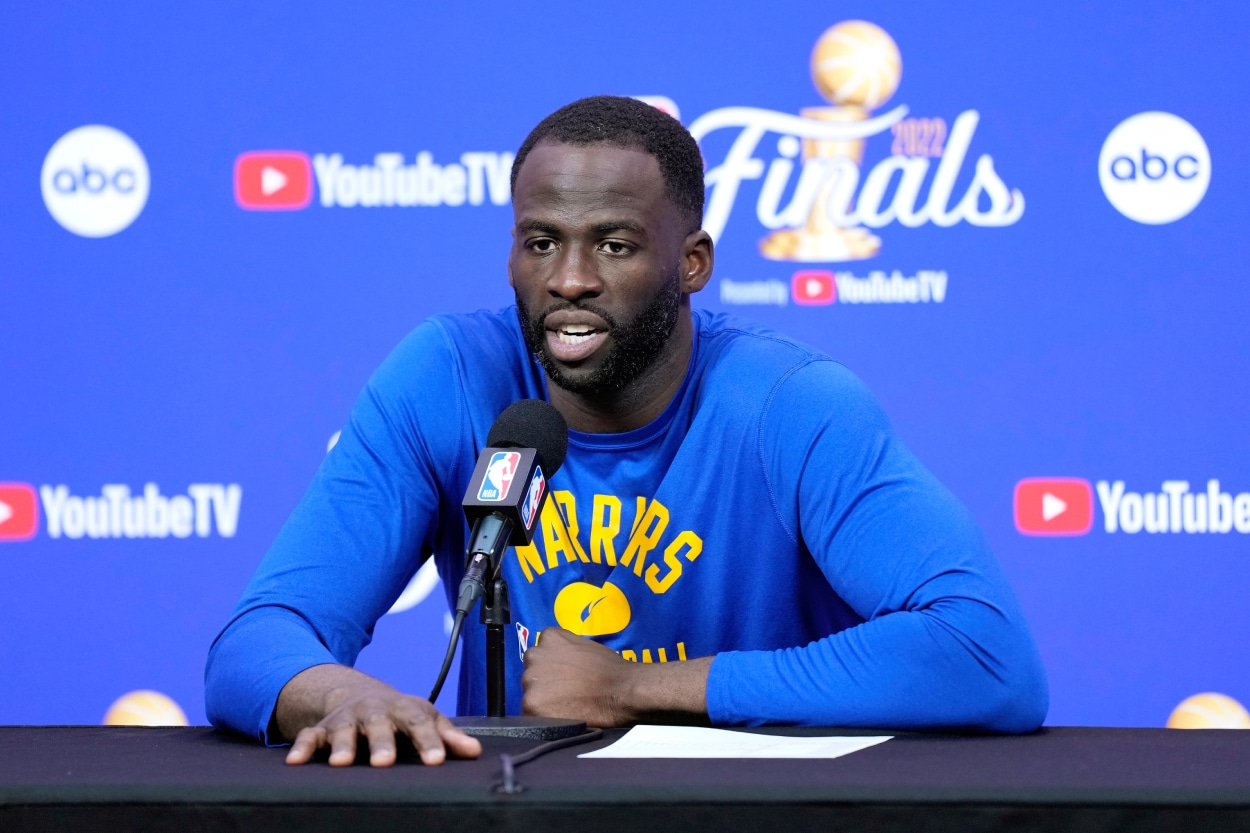 Al Horford's Sister Uses Flurry of Tweets to Slam Draymond Green
Draymond Green's controversial playing style nearly resulted in his ejection in Game 2 of the 2022 NBA Finals, and Al Horford's sister took issue with him.
Things got chippy between the Golden State Warriors and Boston Celtics in Game 2 of the 2022 NBA Finals. But that's not a rare occurrence for the Warriors. Anytime Draymond Green is on the court, there's a chance teams could get heated.
Green is one of the NBA's most passionate players. His intensity can be his biggest strength but also his most glaring weakness, and it nearly crossed into the latter category in Game 2. Perhaps it should have (depending on who you're rooting for in the series).
The Warriors forward could have received his second technical foul in the first half on Sunday, and it would have resulted in his automatic ejection. However, the referees allowed the four-time All-Star to stay in the game by not giving him the second tech. He continued playing, and he helped the Warriors win 107-88.
Some Celtics fans took issue with the decision not to penalize Green. Al Horford's sister, Anna Horford, was one of them. The big man's sibling took to Twitter during the game and made sure to slam the controversial Warriors star.
Anna Horford slammed Draymond Green during Game 2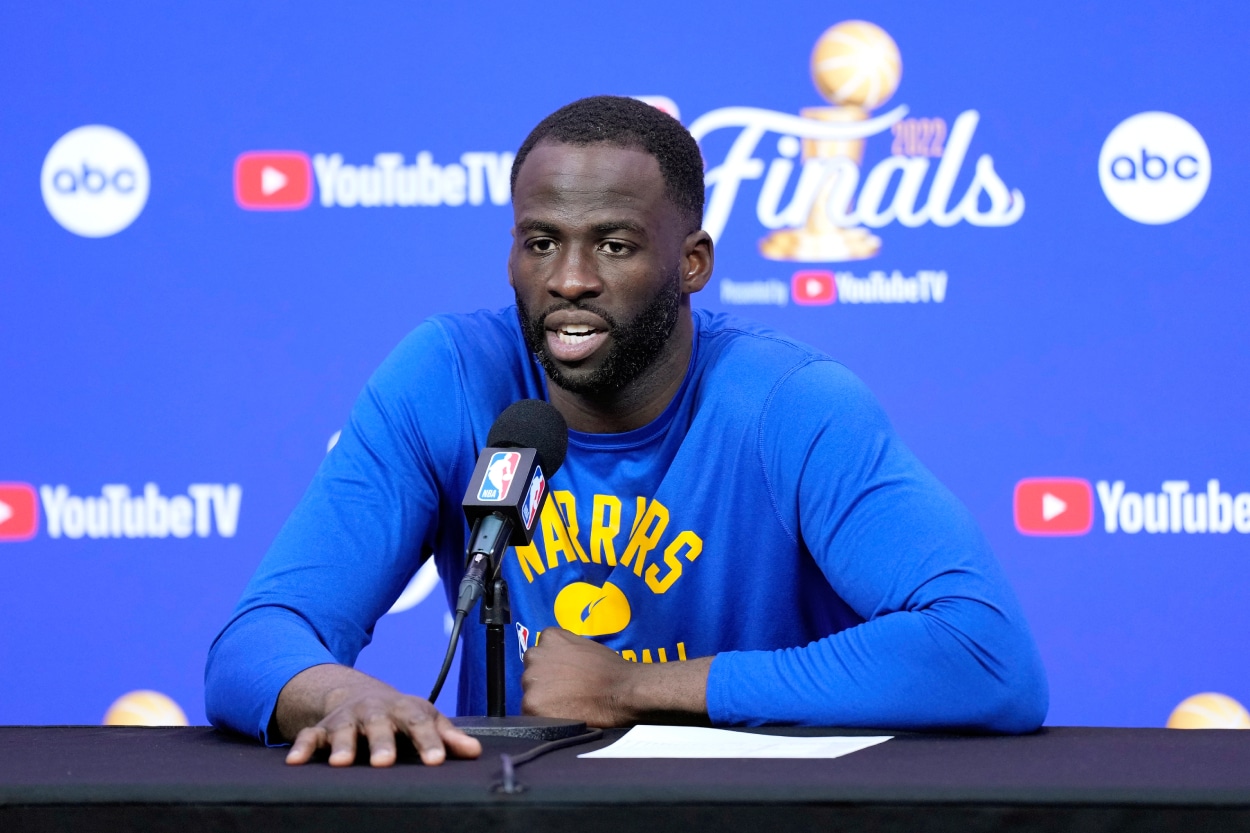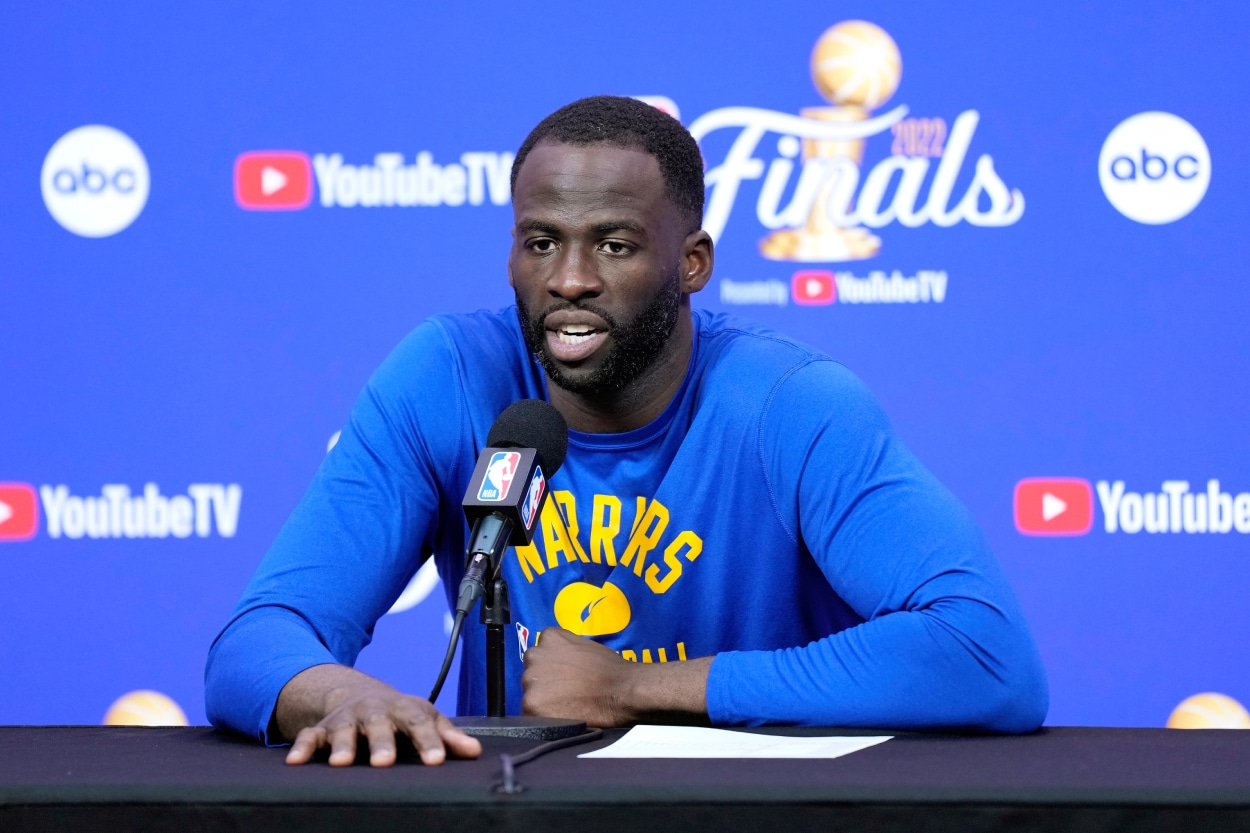 Following an atrocious Game 1 performance, Draymond Green got off to an interesting start on Sunday. He picked up a technical foul in the first quarter and almost received another with under a minute left in the opening half.
During the play in question, Celtics guard Jaylen Brown attempted to stand up after a shooting foul by Green had knocked him to the ground. Draymond's legs were on top of him, so Brown shoved them off, but Green then took exception to it, and he gave the Celtics guard a slight shove back. The two then exchanged words, and Green almost pulled Brown's pants down as he attempted to get up, but it's unclear whether that was on purpose or accident.
The referees reviewed the play, and they could have given the Warriors forward his second technical of the night. But they didn't hand out any to either player and the game resumed.
Earlier in the half, Al Horford's sister, Anna — who has been a vocal Celtics fan throughout these playoffs — slammed Green for his playing style.
"If Draymond can't outplay an opponent, he simply resorts to playing dirty," she tweeted.
She also added, "And [Jordan] Poole has followed his lead," referring to a play in which Warriors guard Jordan Poole received a technical for (what looked like) an intentional trip of Derrick White. The refs reviewed the play, though, and rescinded the technical.
Following Green's dust-up with Brown, Anna quote-tweeted her original post and said, "Embarrassing."
It's clear what she thinks of Draymond and his antics, but this isn't the first time Green has been involved in a controversial play during a big moment. It has become his calling card.
Draymond Green isn't a stranger to controversial plays
Every great team has a pest, someone who gets under the opposition's skin. And Draymond Green has been that kind of player for years, even developing a reputation for it.
This postseason alone, officials have called Green for four technical fouls. Three more and he will receive a one-game suspension, which actually happened during the 2016 postseason. Green missed Game 5 of the NBA Finals that year for receiving too many technicals. His absence played a role in the Cleveland Cavaliers rallying from a 3-1 deficit and winning the series in seven games.
Had Draymond been called for a tech against Brown, he would only be two away from an automatic suspension.
It's just who Green is, and the Celtics know it.
"That's what Draymond Green does," Brown said after the game, per USA Today. "He'll do whatever it takes to win. He'll pull you, he'll grab you, he'll try to muck the game up because that's what he does for their team. It's nothing to be surprised about. Nothing I'm surprised about."
So, is Green, as Anna Horford called it, "dirty"? That likely depends on who you're asking. He has toed that line for years; just look back at his altercation with LeBron James in 2016.
But Boston simply knows he's that kind of player and will have to keep its composure the remainder of this series. Green's intensity played a crucial role in the Warriors' Game 2 win. If the Celtics continue letting his passion affect the game in a positive way (for the Dubs), they will have a hard time coming out on top.
Draymond Green may not be a dominant scorer like Stephen Curry, but he's crucial for the Warriors and will only continue playing a role in who wins the 2022 NBA championship.