Don't Call Alex Bowman 'The Showman' — It Turns Out He's 'Not the Biggest Fan' of His Famous NASCAR Nickname
Alex Bowman has one of the most recognizable nicknames in NASCAR today. He's been called "Bowman the Showman" for most of his motorsports career dating back to his days competing in the ARCA Series, but racing fans might have to think of a new nickname for the rising Cup Series star.
Although "The Showman" has a nice ring to it, Bowman actually isn't a fan of the name at all.
Alex Bowman's NASCAR career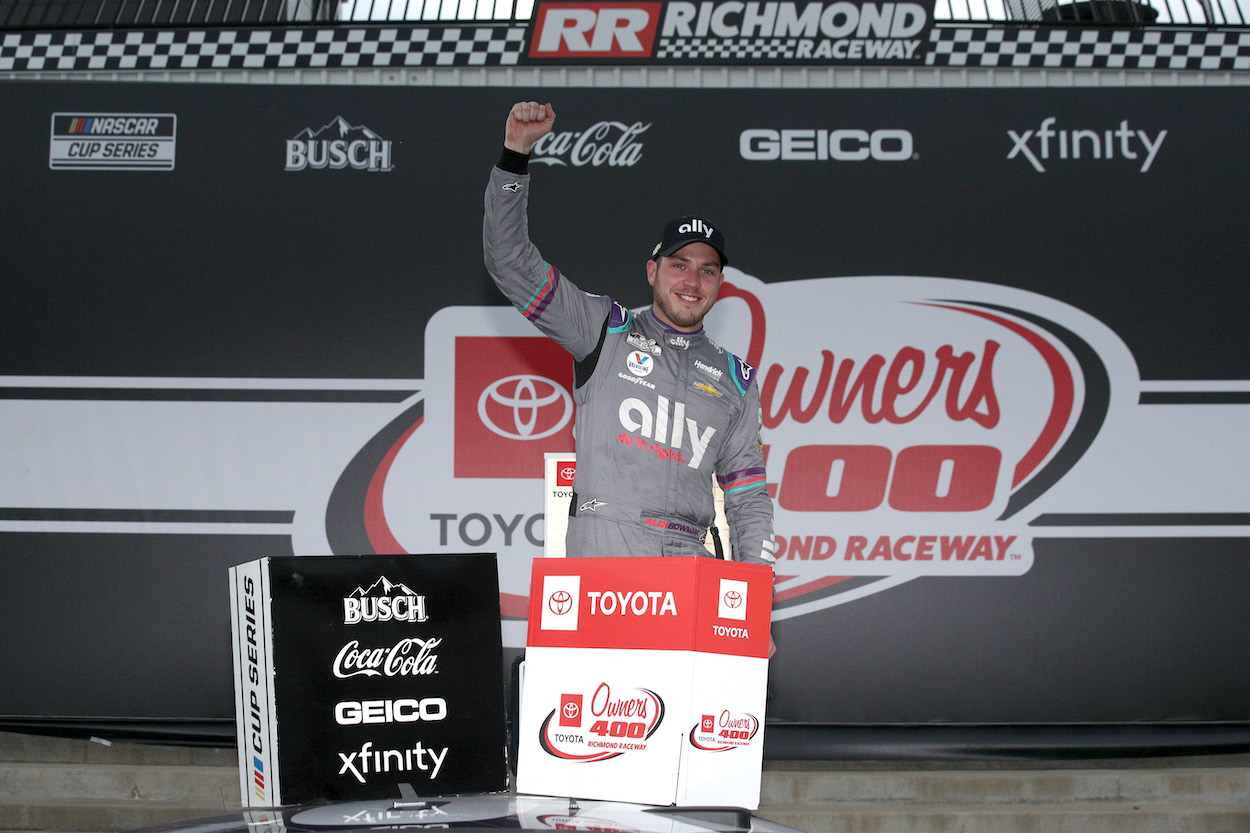 RELATED: Kyle Busch Cheats and Gets Revenge on John Hunter Nemechek at COTA After Finishing Second During Truck Race at Richmond
Alex Bowman has had a need for speed ever since he was a child. He started racing cars when he was just seven years old, and he immediately became a name to watch as he worked his way up the NASCAR ranks.
When he was just 18 years old, Bowman won the Rookie of the Year award in the NASCAR K&N Pro Series East after finishing sixth in the final points standings. He also made his debut in the ARCA Series the same year. Bowman competed in just two ARCA events in 2011, and he won them both.
In 2012, Bowman moved up to the Xfinity Series driving for Turner Motorsports. Two years later, he made his Cup Series debut with BK Racing. Bowman has been a full-time driver in the Cup Series ever since, and he now drives for Hendrick Motorsports in the No. 48 car.
The 27-year-old has won three times in the Cup Series and finished sixth in the points standings in 2020. He won his first race of the 2021 season last weekend at Richmond.
"Bowman the Showman" nickname dates back to his ARCA days
RELATED: NASCAR Legend Jimmie Johnson 'Living Out' His Childhood Dream on the IndyCar Track
Bowman has been known as "The Showman" ever since he made his debut in the Cup Series back in 2014, but the nickname can be traced back to a few years prior.
Bowman originally picked up the nickname from his racing days in the ARCA Series. He won six of 21 races in the ARCA in 2011 and 2012, and "The Showman" was born somewhere along the way. It's a perfect nickname for the talented driver, but he wishes fans never came up with it in the first place.
Alex Bowman isn't a fan of his famous NASCAR nickname
RELATED: Alex Bowman's Victory Stirred Up Memories of Heartbreaking NASCAR News
During a 2018 press conference at Daytona International Speedway, Bowman was asked about his popular nickname. Surprisingly, he revealed he doesn't even like the name at all.
"I think at this point I've just got to own it, right? I don't see it changing anytime soon," Bowman said at the podium. "I'm not the biggest fan of it, but (it) kind of is what it is at this point."
When later asked whether he's going to make his nickname into a shirt for fans to purchase, Bowman immediately shut the idea down.
"Oh man, I don't know," he said. "I'm not in charge of the T-shirt department. If they put that on a T-shirt, you won't see me wearing it, I can tell you that much."
All stats courtesy of Racing-Reference