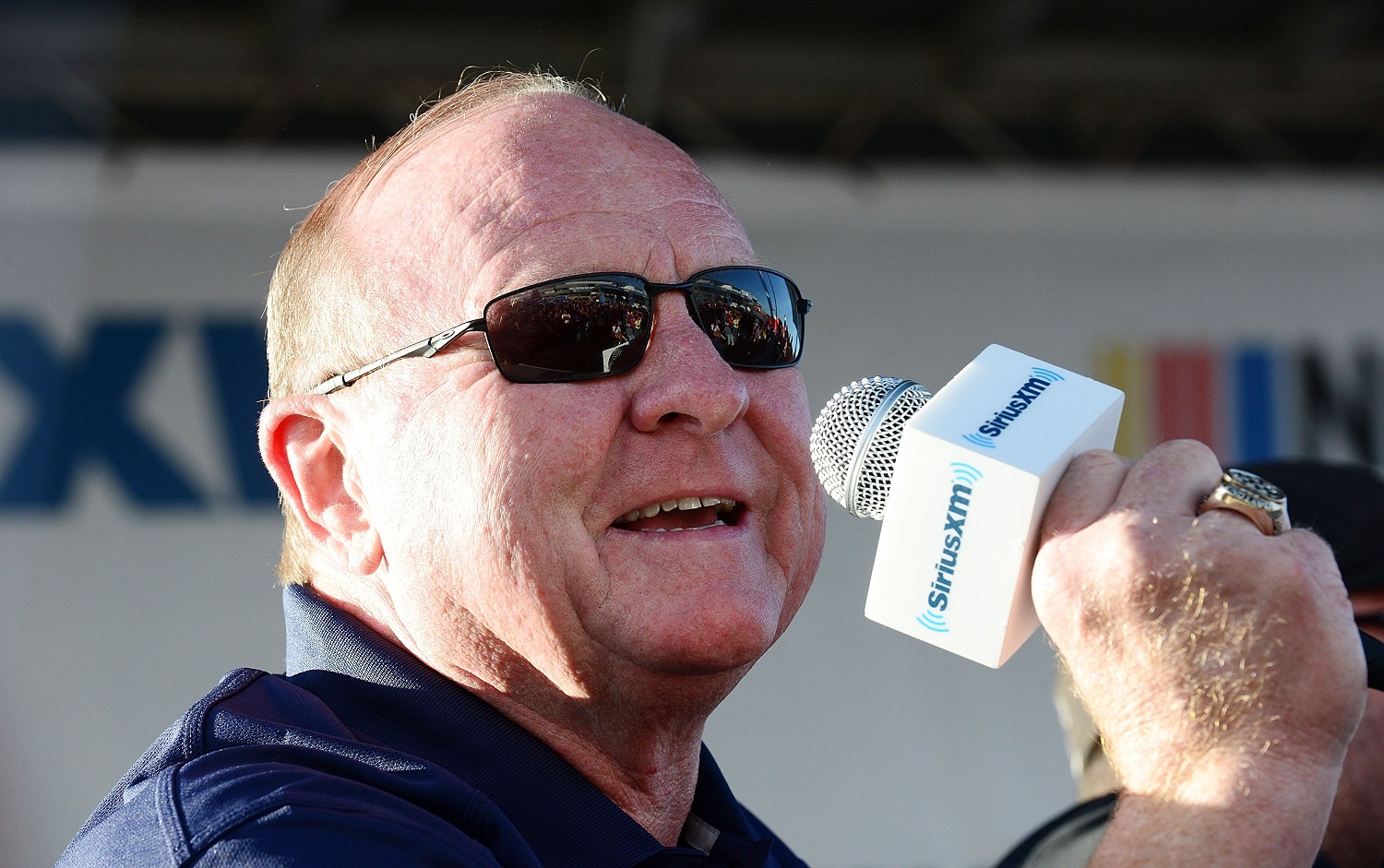 America's Crew Chief Fears a Next Gen Debacle: 'We Only Get 1 Shot to Get It Right'
Fox Sports analyst Larry McReynolds warns that the complexity of the Next Gen car makes it imperative that NASCAR gets it right from the start in 2022.
The NASCAR Cup Series is down to two races before an even bigger race, the one to figure out the Next Gen car for the 2022 season. While crews work overtime to squeeze every bit of speed out of the cars of playoff contenders like Kyle Busch, Chase Elliott, and Ryan Blaney, at Martinsville and then Phoenix, squadrons of engineers and mechanics are home in North Carolina shops working on next season's car.
NASCAR will debut the Next Gen car Feb. 6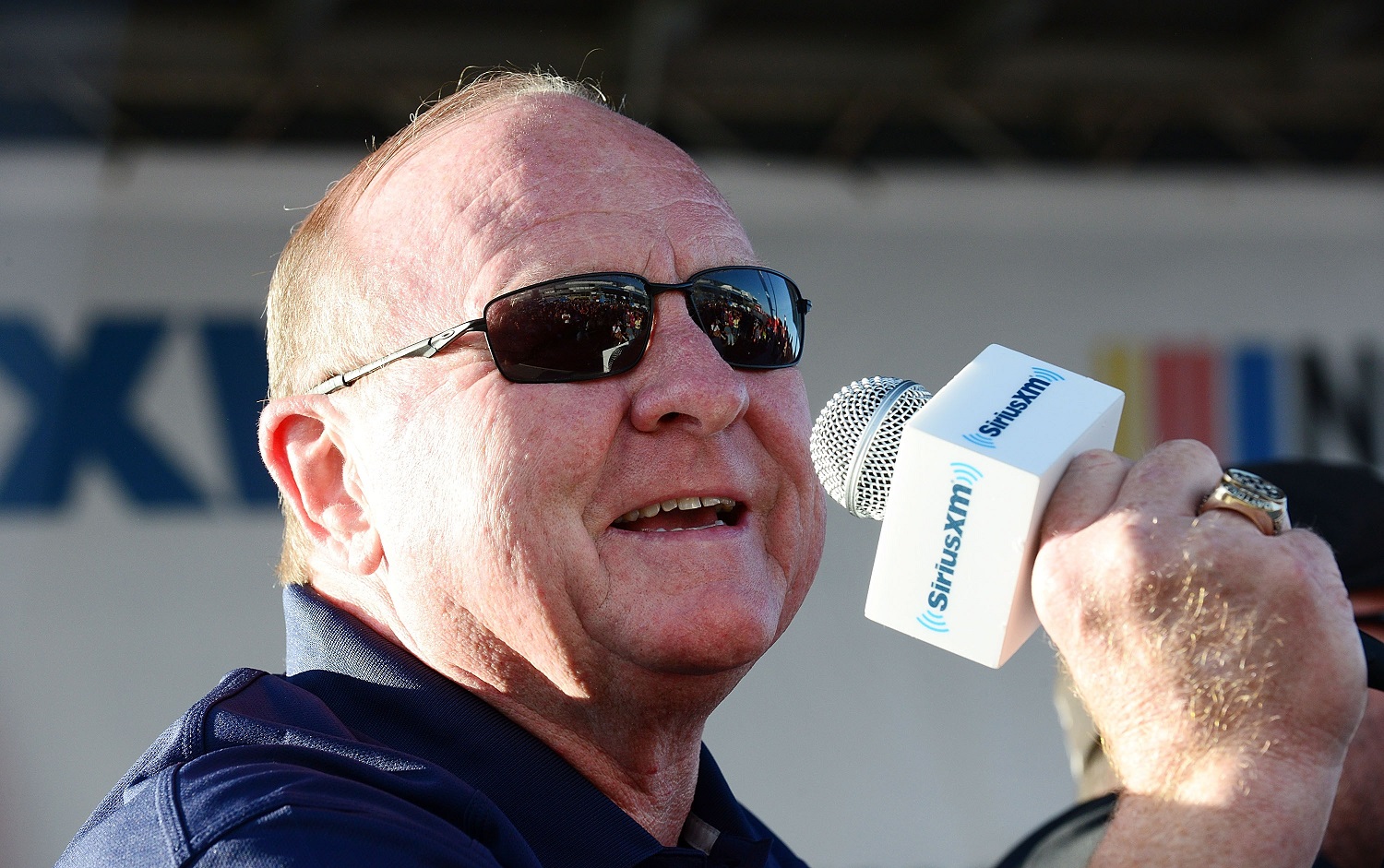 The Next Gen model is the seventh generation of standardized cars for NASCAR's top-tier series, replacing designs that took to tracks in 2013. Ford, Chevrolet, and Toyota are working with new specifications to improve the aerodynamics and downforce at the manufacturing level, removing that work from the team garages by delivering composite bodies and something approximating a standardized undercarriage.
The rollout schedule has the Next Gen car making its competition debut on Feb. 6, 2022. At least two-thirds of the teams will participate that day in The Clash, the traditional exhibition preceding the Daytona 500, the first points race of the season.
The Clash is moving from Daytona to the Los Angeles Coliseum, which will install a quarter-mile asphalt track. There was almost immediate speculation that NASCAR would have to relent and use the current cars in the unfamiliar environment. However, concern has given way to optimism, and it looks as though NASCAR can debut the new model on time.
Larry McReynolds: 'We only get one shot to get it right'
Larry McReynolds has been a fixture in NASCAR broadcast booths for two decades. Before that, though, he worked with some of the top teams in the sport as a crew chief. His first victory came with Ricky Rudd at Watkins Glen in 1988, and his finest moment likely was Dale Earnhardt's Daytona 500 victory in 1998. Other drivers he worked with included Davey Allison, Dale Jarrett, and Ernie Irvan.
McReynolds' success in the pits led to McReynolds being dubbed "America's Crew Chief." He speaks with with current owners, drivers, and crew chiefs, and McReynolds hears teams have their hands full. They're prying into the Next Gen car while continuing to focus on the season that wraps up on Nov. 7 at Phoenix. He told AutoWeek.com the teams are finding "fudge room" despite the cookie-cutter nature of the Next Gen.
"It's almost scary. There's a lot of stuff to adjust on. The adjustments you can make with the angle of the rear suspension and in other places is a heck of a lot more than you can adjust in a 40-minute practice."

Larry McReynolds
That makes for fun at the shop Monday through Friday. But when the practice window opens on Saturdays next season, 40 minutes isn't a lot of time to learn and adjust to the individual tracks. McReynolds stresses the need for the manufacturers to deliver a turnkey product in time for Daytona.
"This thing has to work," he said. "If it doesn't, I don't know. In my book, we only get one shot to get it right."
The multi-car teams already possess a Next Gen advantage
One-and two-car teams in the NASCAR Cup Series lack the resources of Team Penske, Hendrick Motorsports, and other large shops. Chris Gabehart, crew chief for Denny Hamlin, says Stewart-Haas Racing formed a task force of mechanics, engineers, and aero specialists focused exclusively on the Next Gen car.
"It is a massive, massive undertaking, so we have a team of personnel who have been focused on that for months," he told AutoWeek.com. "As it gets closer, all of us are starting to pay more attention to it."
Said Toyota Racing Development president David Wilson: "We're going to be taking a product to the racetrack here in a few months that for all of us is still so new. We're going to be collectively drinking through a fire hose trying to learn and trying to understand what it is we're dealing with."
Like Sportscasting on Facebook. Follow us on Twitter @sportscasting19.