Andy Roddick Brushed His Teeth on His 30th Birthday and Knew It Was Time to Retire
When he was 21 years old, Andy Roddick was on top of the tennis scene. He became the youngest American tennis player to be ranked No. 1 in the world. Nine years later, Roddick decided to retire from the sport he loved. He dealt with the usual aches and pains of a tennis player, but when he went to brush his teeth on his 30th birthday, those retirement thoughts became a reality.
Andy Roddick won his first and only Grand Slam singles event in 2003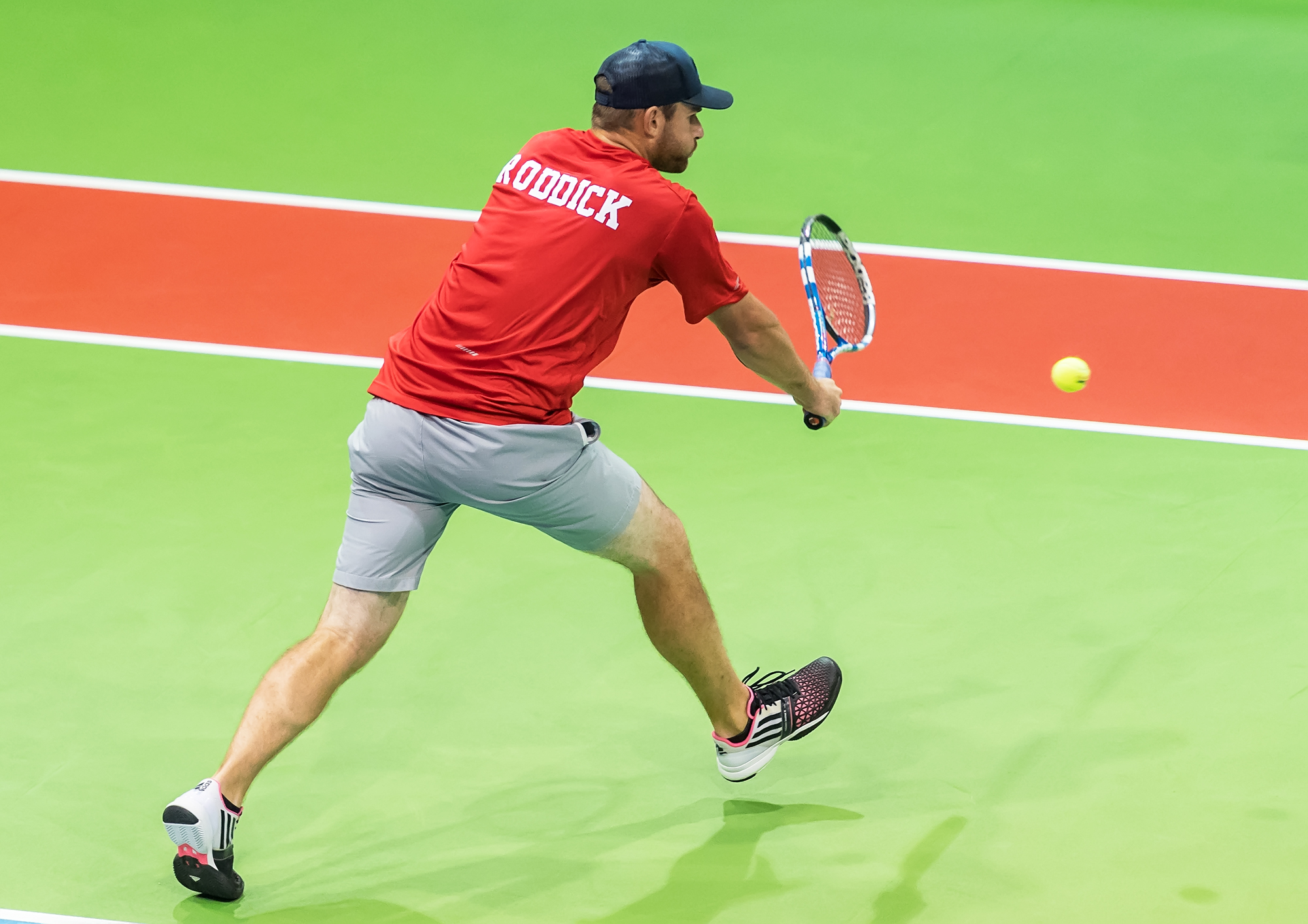 In 2003, Roddick brought a 22-1 record into the U.S. Open, establishing himself as one of the favorites to capture the event. Seeded fourth in the tournament, Roddick dropped only one set to reach the semifinals, according to tennis.com.
In the semis, he faced David Nalbandian and quickly found himself in a hole. Roddick needed to rally from two sets down to reach the finals, defeating Nalbandian 6–7, 3–6, 7–6, 6–1, 6–3. He faced Juan Carlos Ferrero, the third seed, who was fresh off a French Open title. Ferrero also had just defeated top-seeded Andre Agassi in the U.S. Open semifinals.
Roddick made quick work of Ferrero, defeating him  6–3, 7–6, 6–3. Roddick finished the 2003 season as the ATP's top-ranked man, the only American to accomplish that feat in the 21st century.
During his career, Roddick reached the finals in four other major events. He was in the Wimbledon finals in 2004, 2005, and 2009, and he reached the finals of the U.S. Open in 2006. He lost to Roger Federer every time.
Andy Roddick brushed his teeth on his 30th birthday and knew it was time to retire
"I woke up, it was my 30th birthday, and I had won my first round of the U.S. Open the day before in 2012," Roddick said on the Endless Hustle podcast this week. "I woke up, shoulder was hurting, and it kinda hurt to brush my teeth, and I was like, 'This is tough. I don't know if I can carry this kind of half-working shoulder to a Slam title.'
"That being the case, there were a lot of other things that I was interested in and I wanted to do. I called my wife in a moment of panic — she was out running some errands. I said, 'Can you come back? I'm starting to think some weird things.'
After assuring her he was OK, she asked what the deal was, and he responded with, "I think I'm going to retire, like today," he recalled. "She said, 'What?' and I said, 'I think this is my last tournament.'
Roddick said he and his wife spoke about the topic for about an hour. Then he called in his coach and trainer to let them know.
Roddick announced his retirement at a press conference later that day
After Roddick decided to call it quits, he spent some time with those close to him before announcing his decision publicly. Still, he made his official announcement at a press conference the same day he told his wife.
"I walked in — I think the press conference was 4 p.m. that day and I kind of announced it," Roddick said.
He said after the announcement, he was able to enjoy the rest of the tournament.
"I had an absolute blast the rest of the tournament," he said. "I actually made the second week, played pretty well. It was one of the most fun weeks of my career. When I walked on the court, I wasn't looking down. I was looking up at everybody. When I was at practice, if I was seven minutes in and I didn't feel like doing it anymore, I'd say, 'We'll that's good guys. Hopefully, we win tomorrow. It doesn't really matter anymore, does it?' It was fantastic."
Roddick said he has no regrets the way he handled retirement.
"There were other things I wanted to get to," he said. "I wanted to be a better husband. I wanted to have kids. These guys who are traveling with families are absolute superheroes. Roger travels with four kids, and it's insane. I don't think I could have done that. I think I did (retirement) right, and I think I'd do it the same way."