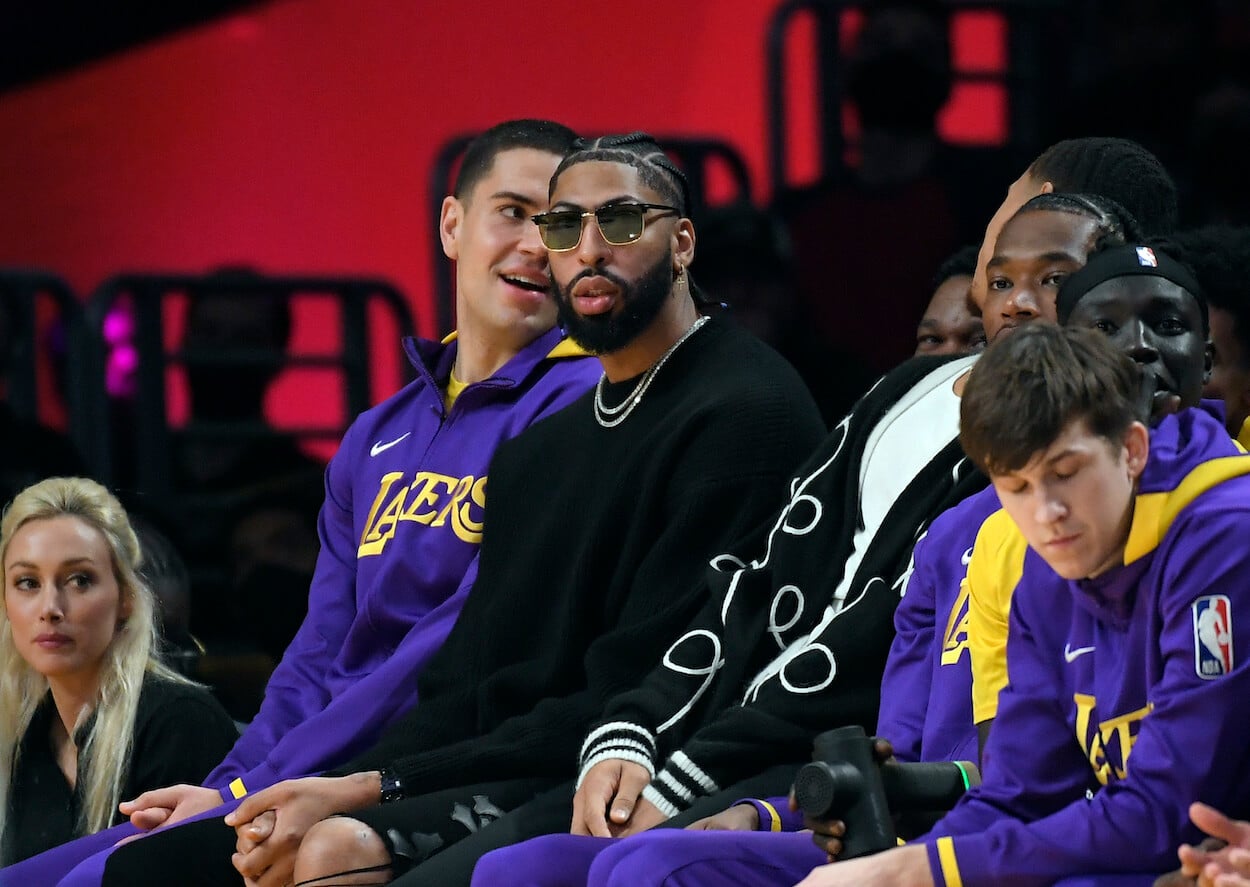 Has Anthony Davis Ever Played Every Game in an NBA Season?
In his 11-year career, Anthony Davis has often missed time with various ailments. Has the Brow ever played in all 82 games?
A few things come to mind when you think of Anthony Davis. There's his two-way dominance resulting in eight All-Star appearances and four All-Defense selections. There's his brilliant performance in the bubble to help guide the Los Angeles Lakers to their 17th NBA title. However, AD's troubling injury history is practically as famous as his signature unibrow.
The 28-year-old is quietly building a Hall of Fame resume, and he's doing so with lingering questions about his ability to complete a full 82-game season.
Anthony Davis has a long injury history
As a freshman in college, Davis appeared in all 40 of Kentucky's games, won AP Player of the Year, and led the Wildcats to a National Championship. But his NBA career has been interrupted by various injuries and ailments.
Less than three months after the 2012 first overall pick of the New Orleans Pelicans made his debut, Davis fractured his non-shooting hand. The following season, the 6-foot-10 big man suffered through back spasms, a dislocated finger, and a sprained ankle. One year later, AD dealt with everything from a groin strain to a hurt toe.
According to Sports Illustrated, Davis racked up 27 injuries entering the 2021-22 season. While none have been what basketball experts would call "serious", his ailments have been prevalent enough for AD to consider his long-term future in the NBA. Namely, forgoing a short-term deal and inking a five-year, $190 million extension with LA.
"That could have been a two-year, three-year deal," Davis told reporters after signing in December 2020. "[But] I have to think about, also, the reality of things, too. I do have a little history with injuries, and a two-year deal, you kind of bet on yourself. … God forbid, knock on wood, something happens."
Has Anthony Davis ever played a full season?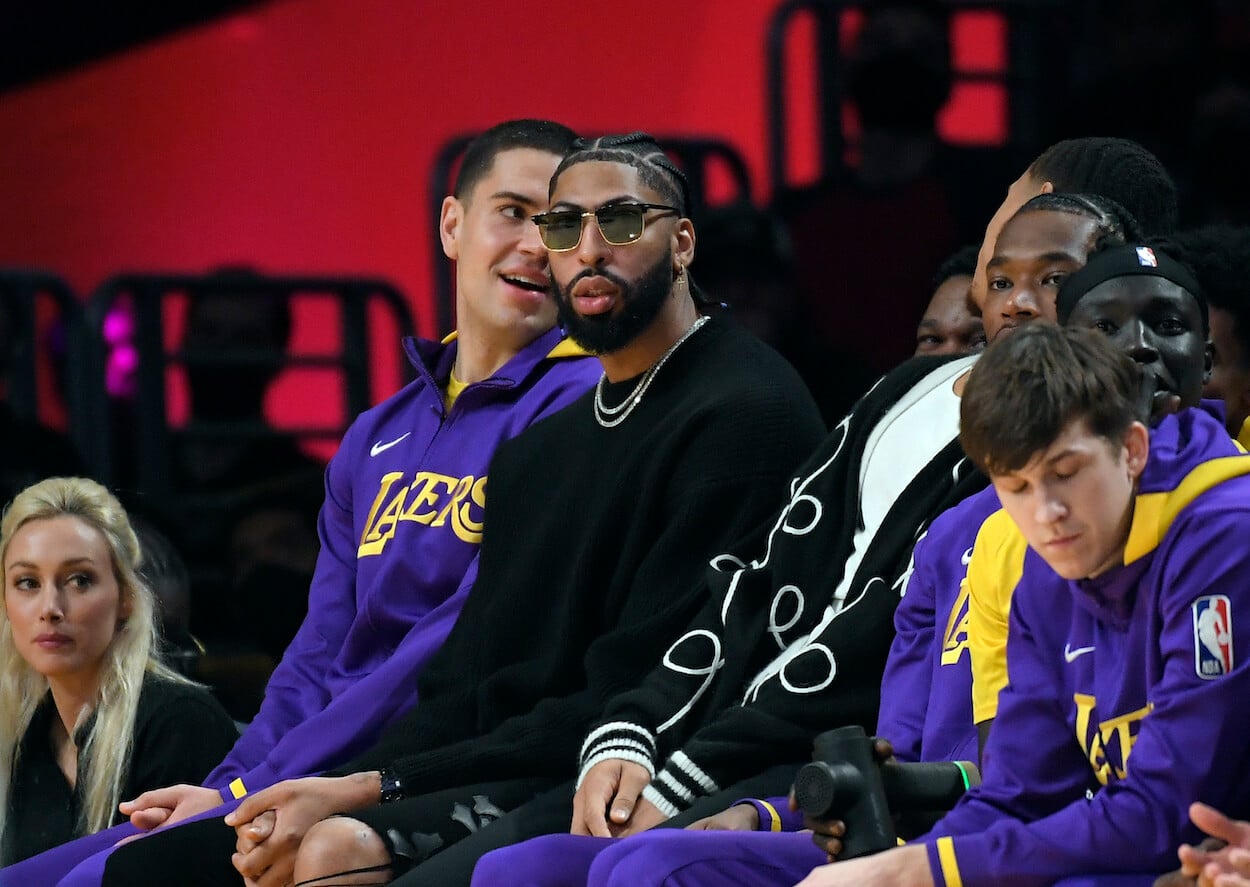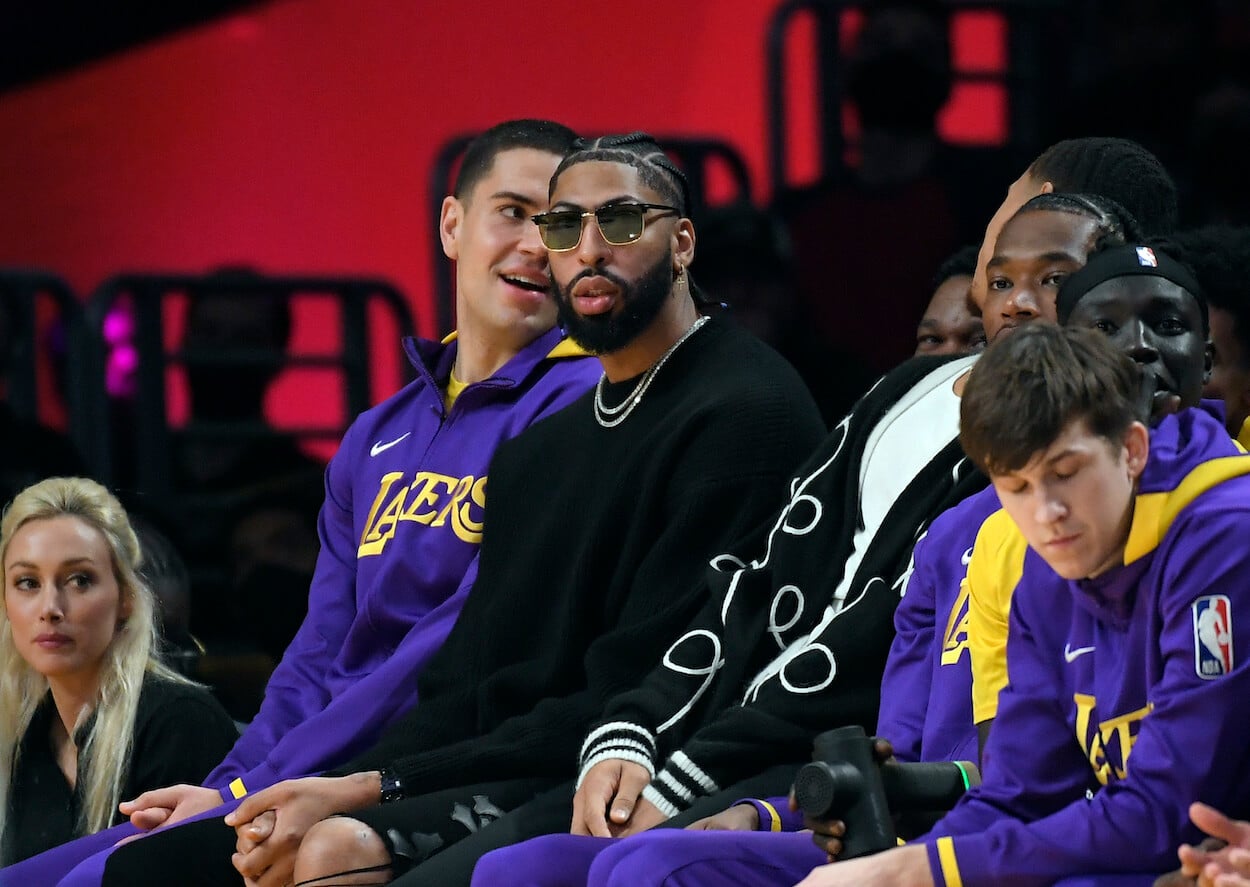 Since entering the league in 2012, Davis has never played in all 82 games. And save for back-to-back seasons with the Pelicans, he hasn't been particularly close in most years.
Davis failed to appear in more than 68 games in any of his first four seasons. He then had relatively good health from 2016 to 2018, suiting up for 75 contests in back-to-back campaigns. In 2018-19, his final season with the Pelicans, a combination of injuries and trade demands kept him off of the court for 26 games.
Following his trade to the Purple and Gold, AD played in 62 of a possible 71 games. But following a long playoff run and short offseason, The Brow missed half of the 2020-21 season with injuries to his Achilles and calf. Finally, a groin strain cut his postseason short and ended any hopes of a repeat. Davis missed more than half of the regular season in 2021-22, and he missed another 26 games in 2022-23.
In total, Davis has missed 232 games across 11 seasons. That's nearly three full seasons worth, all from a collection of small yet impactful injuries.
When healthy, Anthony Davis is dominant
Davis' reputation has sadly been tarnished due to an inability to stay healthy. It's even led to Charles Barkley referring to the 6-10 forward as "Street Clothes". But when he's out of his regular clothes and throwing on the uniform, he's one of the NBA's finest players.
The eight-time All-Star has averaged 24.0 points through 11 seasons. The big man has also pulled down 10.4 rebounds and swatted his way to three block titles. During his time with New Orleans, Davis set career highs with 28.1 points, 12.0 rebounds, and 2.9 blocks in various seasons.
AD still has an opportunity to complete a full 82-game season before his career is done, but with his history, any optimism should be tempered.
All statistics courtesy of Basketball Reference.