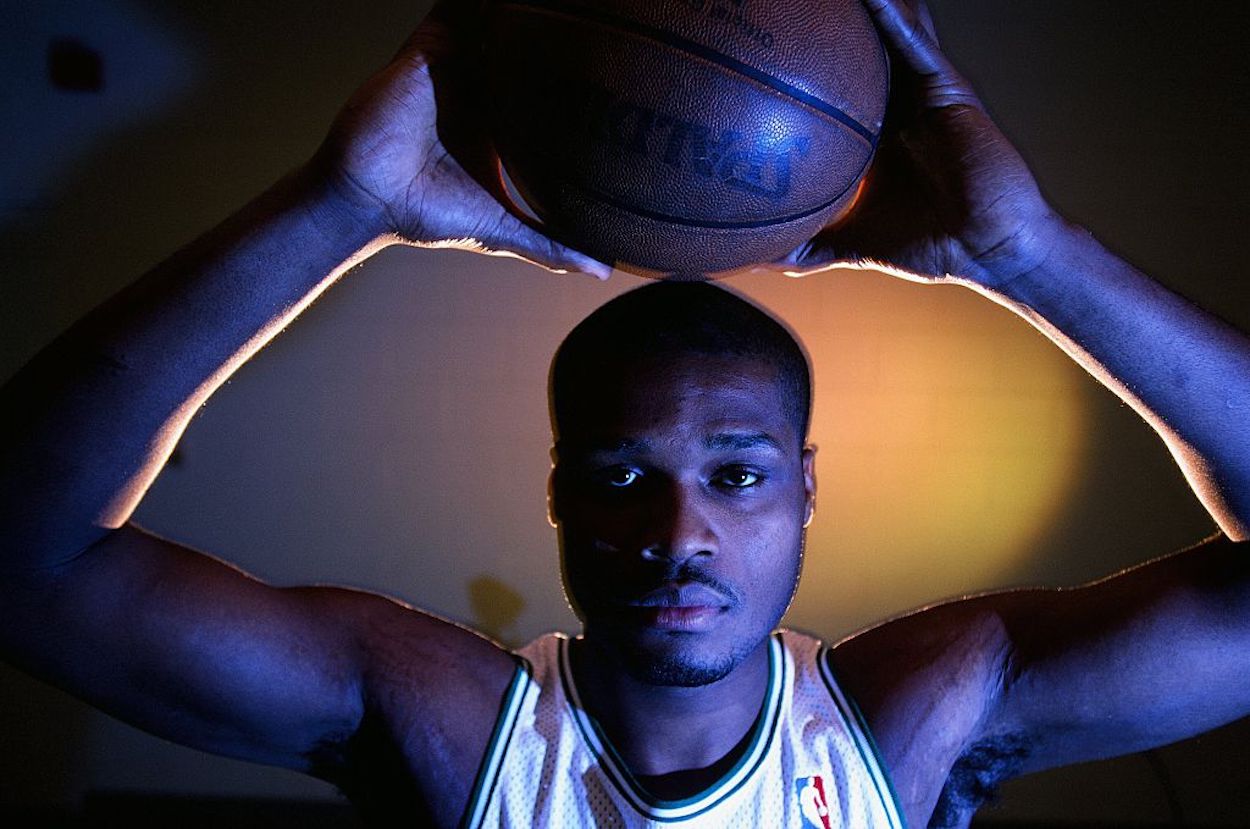 Antoine Walker Revealed the 'Most Disappointing' Reason Why He Shared the Story of His Bankruptcy
When Antoine Walker went bankrupt, the former Boston Celtic also paid a personal price that had nothing to do with money.
While it's been a while since he hit the professional hardwood, Antoine Walker was a capable NBA player during his day. The forward spent the bulk of his career with the Boston Celtics before finally winning a championship with the Miami Heat. These days, though, his bankruptcy has taken center stage.
Walker, however, hasn't shied away from telling his story. In fact, he even appeared in a documentary explaining how he lost it all. On a recent episode of the I Am Athlete podcast, he explained the heartbreaking reason why he felt compelled to share.
Antoine Walker remembers how disappointed he was when 'the OGs' never called him
At this point, the story of Walker's finances is well-documented. The former forward has been forthcoming about his story and has detailed how he went from earning more than $100 million playing basketball to filing for bankruptcy. During a recent interview, though, he provided some insight into the personal side of losing your fortune.
"So, when I go into bankruptcy, this is what I learned," he explained on the I Am Athlete podcast. "I was in bankruptcy two-and-a-half years. That's a long time. So, going through the process, I learned a lot about where my funding went and where my money went. And, through a good friend of mine, Anthony Holt, he was like, 'Man, you should put your story in a documentary and tell your story.' But you know why I had to film a documentary? It was the most disappointing thing. The OGs, my teammate, my bro, everybody that, when I was getting it, we partying, when I call, they went and left. They disappeared."
While that explanation is enough to convey the real, human pain, Walker kept going.
"It hurt me so hard cause I thought, 'Man, this guy was really my teammate, my friend, but now I'm in a tight situation.' I used to have four phones. They used to ring off the hook. … These phones used to ring off the hook. Now, ain't nobody calling me. I'm talking about, it could have been simple as, 'You good? I'm reading what's in the paper, I'm reading what's happening to you. Are you OK? I ain't getting none of them calls."
Antoine Walker is another reminder that athletes are people, too
Under normal circumstances, the reminder that "athletes are people, too," comes out when a relatively benign situation makes headlines, like how Dougie Hamilton was rumored rubbed teammates the wrong way by visiting a museum instead of joining them for lunch. Antoine Walker's situation, however, shows the other side of that coin.
When we hear about an athlete going bankrupt, it's easy to point the finger. If someone blows hundreds of millions, the common logic dictates, they had to do something wrong or make a string of stupid decisions along the way. While Walker hasn't pulled any punches about the choices he's made, it's impossible to hear his account and not feel a pang of human pain.
Even setting aside the part about his friends abandoning him, the former forward's interview contains plenty of painful nuggets. Early in the podcast, for example, he explains how he failed to consider taxes and overspent during his rookie year. If you listen to the account of where that money went, it's not like he was out buying boats and throwing parties. While there were some cars and clothes involved, Walker explained that a large chunk of his spending went toward buying his mother a home. Even if that's not the wisest decision, it's hard to fault someone who tries to take care of their family when they overestimate the amount of cash coming their way.
Sharing your struggles is never easy. Antoine Walker, however, is helping to change the narrative around professional athletes and financial literacy by continuing to tell his story.
How to get help: In the U.S., contact the National Council on Problem Gambling helpline at 1-800-522-4700.