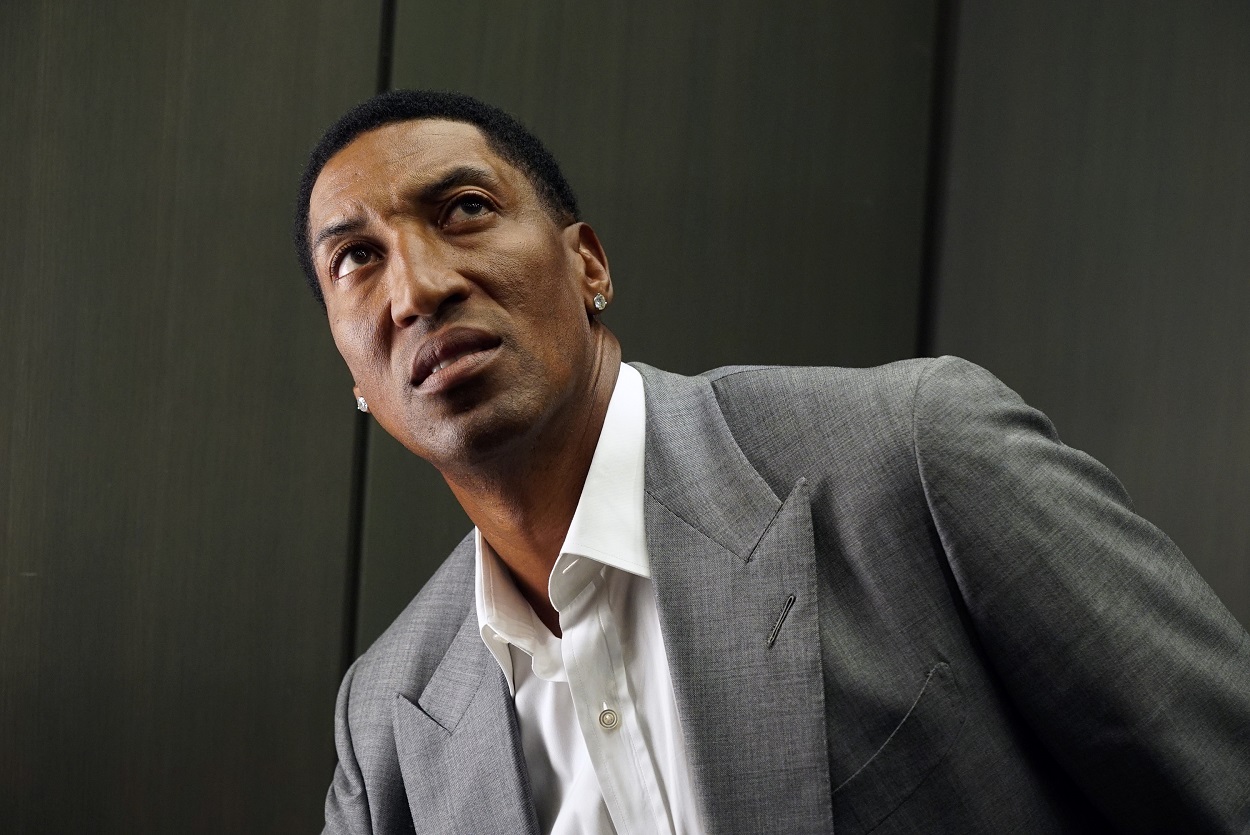 Antron Pippen Sadly Wasn't the First of Scottie Pippen's Children to Pass Away
Antron Pippen, who died Sunday at age 33, sadly wasn't the first of Scottie Pippen's children to pass away.
Clearly with a heavy heart, Scottie Pippen broke the news Monday that his eldest son, 33-year-old Antron Pippen, had passed away Sunday. The seven-time NBA All-Star who won six championships alongside Michael Jordan with the Chicago Bulls did not reveal the cause of death.
Sadly, this isn't the first time one of Pippen's eight children has passed away. He lost a daughter, who was one of a pair of twins, back in 1994, although he initially denied paternity and didn't have a relationship with her sister, who grew up to become a professional volleyball player.
Scottie Pippen initially denied paternity of his twin daughters in 1994, one of whom died at nine days old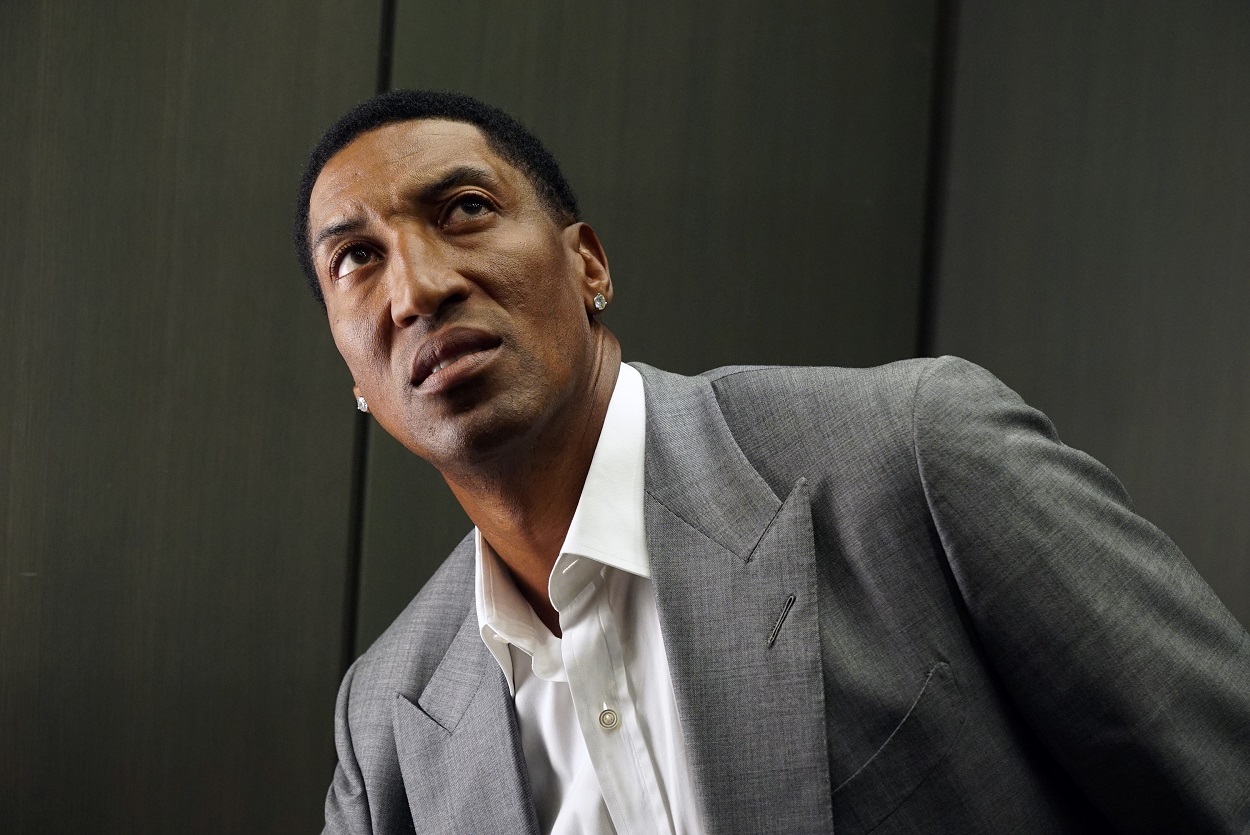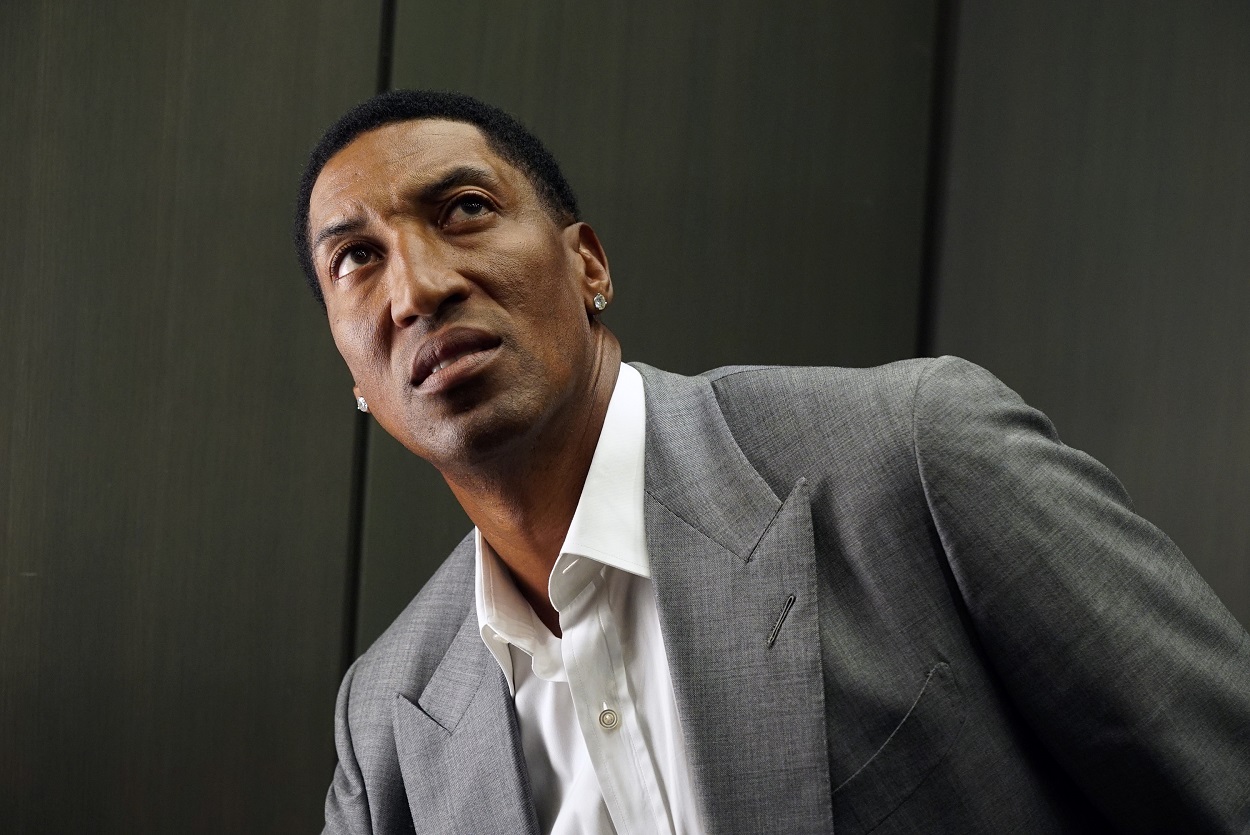 On July 20, 1994, model Sonya Roby, Scottie Pippen's ex-girlfriend, gave birth to twin girls named Taylor and Tyler at Mercy Hospital in Chicago. Sadly, Tyler passed away just nine days later.
It's not clear if Scottie Pippen ever met his daughter before she passed, but it seems highly unlikely since Roby filed a paternity suit as the former NBA star initially denied being the father of the twin girls.
Nearly a year later, as reported by the Chicago Tribune, Pippen finally admitted to being the father during court proceedings in which a DNA test from October 29, 1994, was admitted as evidence. Pippen agreed to pay $15,000 in medical bills and also agreed to obtain insurance for Taylor through the NBA.
While Roby was given sole custody of Taylor, Pippen's lawyer stated his client was considering a visitation arrangement. But according to statements made years later by Taylor Pippen herself, that apparently didn't happen.
Taylor Pippen once said her famous father never wanted to meet her
As Taylor Pippen grew up, she became a solid athlete in her own right. Following a successful career at Carmel High School in Mundelein, Illinois, she took her talents to Southern Illinois University, where she was a member of the Missouri Valley Conference (MVC) All-Freshmen Team in 2012.
In each of the next three seasons, she was named an All-MVC first-team selection, also earning MVC Scholar Athlete honors. She graduated from SIU with a Bachelor's degree in Accounting and a minor in Marketing and now serves as the Assistant Vice President at Wintrust Commercial Banking in Chicago.
But before entering the business world on a full-time basis, Pippen spent a few months as a professional volleyball player in Spain with Figaro Peluqueros Haris. During her short tenure overseas in early 2016, she was interviewed by El Mundo and said she had no relationship with Scottie Pippen:
"I don't know what he is like as a father. He never wanted to meet me. He decided that it would be like that and I prefer not to dwell on the matter too much.

"I was born and raised near Chicago so you can imagine how many questions I have been asked about my father. I know how much my surname weighs, I know that people expect a lot from me, but, after all these years, I have learned that Pippen is just that, a surname."

Taylor Pippen on Scottie Pippen
Scottie Pippen's oldest son passed away Sunday at age 33
On Monday, Scottie Pippen took to Instagram to reveal that his eldest son, Antron, had passed away Sunday at age 33. He wrote about their mutual love of basketball and said Antron could have played in the NBA had he not suffered from chronic asthma.
Antron was the only child from Scottie's marriage to his first wife, Karen McCollum, to whom he was married from 1988 to 1990. In addition to Taylor, Pippen is the father to five other children, one from ex-fiancee Yvette Deleone and four from his second wife, Larsa Pippen.