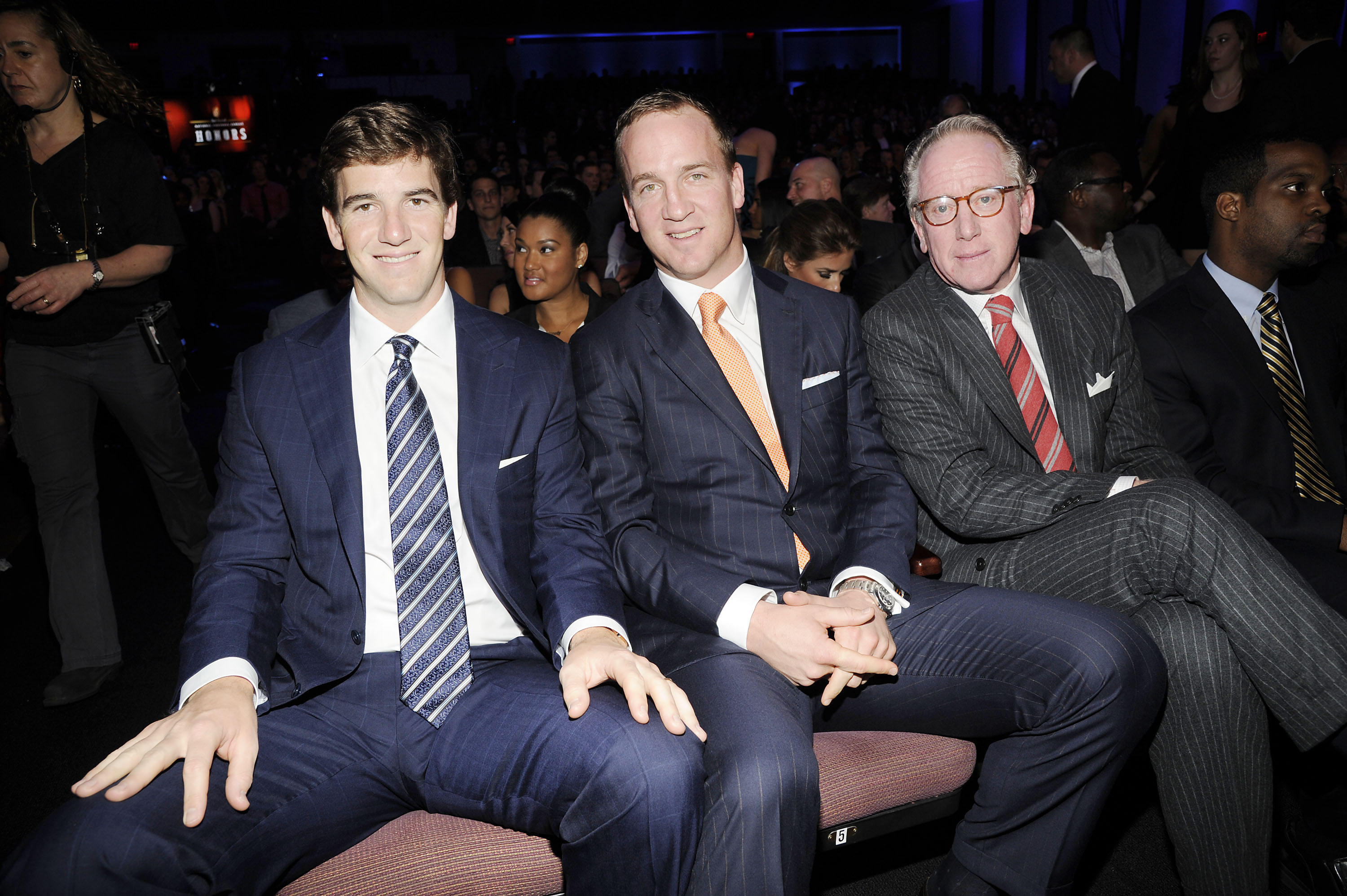 Archie Manning Reveals There's Finally a Non-Quarterback in the Football Family
Former NFL quarterback Archie Manning revealed there is another up-and-coming Manning in the football family, but he doesn't throw or catch footballs.
When it comes to the name 'Manning,' football is usually associated with it. More specifically, the quarterback position comes to mind. There's Archie Manning. There's Peyton Manning and then there's Eli Manning. Archie Manning's grandson, Arch, is also a highly rated sophomore high school quarterback. Last week, Archie noted there's another up-and-comer in a long line of Manning football players and he won't be tossing the ball all over the field.
The Manning family has been a quarterback factory
Archie Manning started it all. He was the second pick in the 1971 NFL draft by the New Orleans Saints after playing his college football at Ole Miss. Manning played 13 seasons in the NFL. He missed the entire 1976 season with a shoulder injury. Manning was a two-time Pro Bowler, earning the honors in the 1978 and 1979 seasons.
Peyton Manning, Archie's son, was the first player selected in the 1998 NFL draft after a stellar career at Tennessee. The Indianapolis Colts selected Manning over Ryan Leaf, making the right decision as Leaf turned out to be one of the league's biggest busts. Peyton Manning went on to win five MVPs and was a 14-time Pro Bowler and a two-time Super Bowl champ. He is a Class of 2021 member of the Pro Football Hall of Fame.
Peyton's younger brother, Eli Manning, was another first-round NFL draft pick. The San Diego Chargers took him with the No. 1 pick in the 2004 NFL draft but refused to sign with them. He forced a trade to the New York Giants, where he won a pair of Super Bowls. Eli was also a four-time Pro Bowler.
Archie Manning says there's a non-QB family member playing football
Cooper Manning is the oldest son of Archie Manning. He was a wide receiver in high school, catching passes from his brother Peyton. Cooper was a highly-touted prospect who committed to play college football at his father's alma mater, Ole Miss. He quit playing football after being diagnosed with spinal stenosis, a narrowing of the spine that causes numbness and pain.
Cooper's son, Arch, is highly-rated quarterback at Isidore Newman School, where his father and uncles played. Archie Manning, appearing as a guest on Doug Flutie's Flutie Flakescast podcast this week, said there is also another football Manning. Archie said he's not a quarterback. Flutie and Archie Manning were talking about Arch before the conversation turned to his younger brother.
"He has a younger brother, Heid," Archie Manning said. "We finally have an offensive lineman in the Manning family. Heid is a center/guard and he's a freshman. Snaps it good on the shotgun. He's kinda got that meathead mentality like a lot of those offensive linemen do."
Archie Manning proud of all his grandchildren
Archie Manning is going to be a busy man for the next several years. He's got a lot of active grandchildren, and he'll be watching them take their talents to the next level. In addition to Cooper Manning's children, Arch and Heid, there is also May, Cooper's oldest.
"We have nine grandchildren," Archie Manning said on the Flutie Flakescast podcast. "Cooper has the three oldest. May Manning is a senior at Sacred Heart High School out here. I'll brag on May a little bit. She was MVP of the state volleyball tournament where they won a state championship. She's finishing up and she plays tennis, basketball, and volleyball. She'll be a freshman at the University of Virginia next year and she's excited about that.
"Peyton has 10-year-old twins. Eli has four. Three girls and a boy. Ten, eight, six, and two."