Arch Manning Wants To Be the Type of Quarterback Eli or Peyton Never Was
Few names carry as much weight in the world of football as the name Manning. Whether you're talking about Eli or Peyton Manning, you're talking about quarterbacks with bona fide Super Bowl pedigrees. Those genes have been passed to their nephew, Arch Manning.
Arch is currently drawing comparisons to his more accomplished uncles, but that doesn't mean he has to be exactly the same type of quarterback. In fact, if the young Manning has his way, he'll stand out from his uncles in one very important facet of the game. 
The scouting report on Arch Manning
Arch is currently a high school quarterback. According to 247 Sports, he plays for Isidore Newman. Here's the site's scouting report on him as a potential pro prospect: 
"Owns the requisite frame with good height and room to add mass. Pro-style passer with good functional athleticism defenses must account for, particularly as a scrambler and off-schedule playmaker. Excels throwing on the move. Capable of effective throws across his body on the run.

Shows a quick, smooth, repeatable delivery and consistently stays on top of the ball, especially in the short-to-intermediate passing game, where he thrives. Accurate passer to all levels who can fit deeper throws into zone windows with appropriate mix of touch and velocity."
Those all sound like great attributes similar to two other great passers you may have heard of. 
Where will Arch Manning end up next? 
Arch is still very young and still very much a work in progress. He won't graduate until 2023. Several schools have expressed interest in him, though none have made an offer yet. The schools on Arch's radar include big names like Alabama, LSU, and Georgia.
If Arch continues to improve, expect a top school to get him. If he doesn't become the top overall quarterback, he may have a landing spot in North Carolina.
The head coach of the Duke Blue Devils is David Cutcliffe, a confidant of the Manning family. That connection could be a good one for Arch's development as Cutcliffe is notoriously good at working with passers. 
A key difference from Peyton and Eli Manning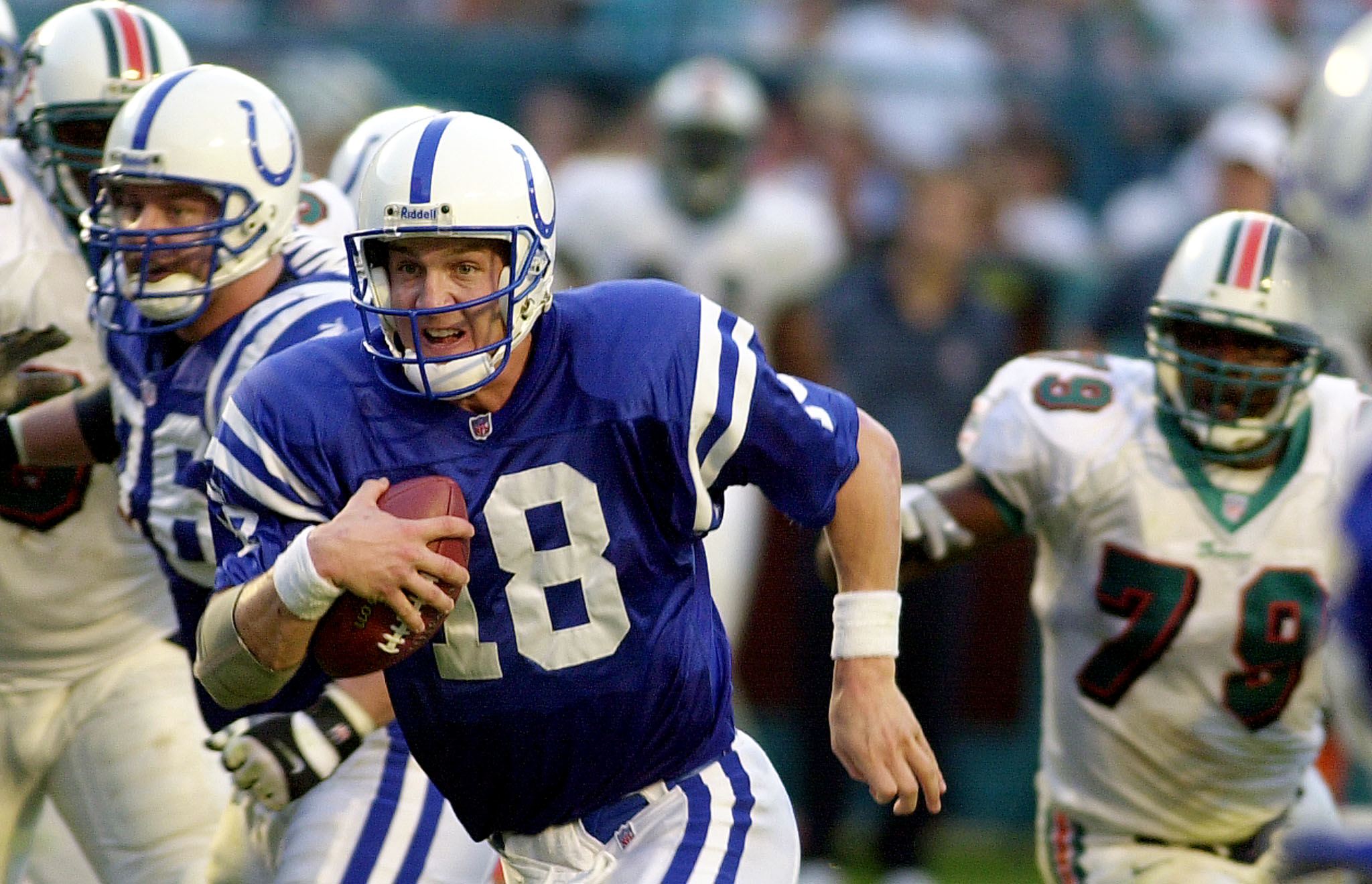 In an interview with Rivals, Arch spoke about his own development and how he envisions himself as a passer. One element of the game he discusses is his running ability.
He says he wants to run a bit more this season and also that he wouldn't mind being seen as a dual-threat quarterback. This would differentiate him from his uncles significantly. 
Say what you want about Peyton and Eli — they both had a clutch gene that helped them deliver in big moments and won two Super Bowls each. However, Michael Vick they were not.
Both Eli and Peyton were known for being evasive in the pocket, having a good presence of mind to not take too many sacks. They weren't very fast, though. Neither one was a very good runner, often preferring to hang back in the pocket and take their chances throwing downfield. 
It makes sense: Eli and Peyton weren't great runners, and their arm was their biggest weapon. If Arch can add this to his game, however, he has a chance to be better than both his uncles.
Imagine a player with the arm of an Eli or a Peyton but with the legs of someone much faster. That could be the missing ingredient that allows him to surpass their legacy. 
Arch has a long way to go before he can challenge for the crown of "History's Best Manning," but he at least has an eye toward the future. His running ability might help set him apart.