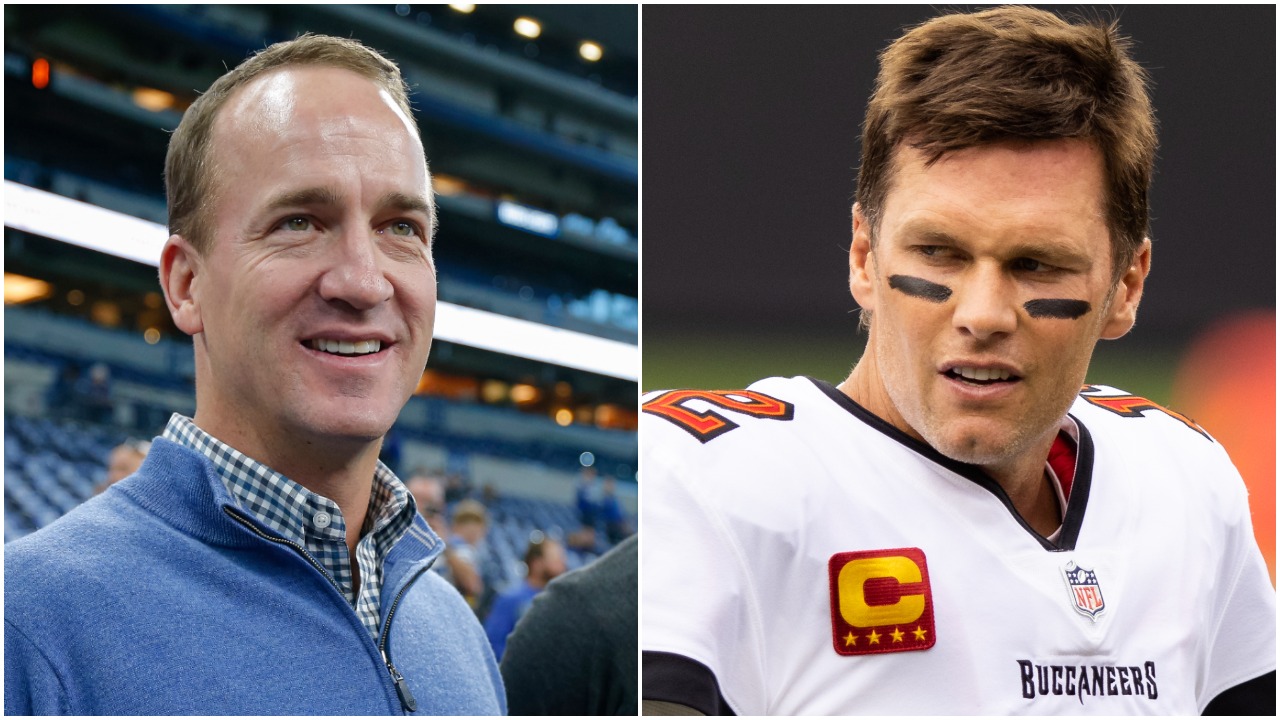 Peyton Manning Took a Couple of Digs at Tom Brady During the Latest Episode of 'Detail' on ESPN
Peyton Manning took a couple of shots at his longtime rival, Tom Brady, on the latest episode of his "Detail" show on ESPN.
After so many battles on the football field, 17 of them to be exact, Peyton Manning and Tom Brady seem to have a nice, healthy relationship these days. They shared quite a few laughs during "The Match" this past May that also featured Tiger Woods and Phil Mickelson, which naturally involved a few ribs at one another's expense, and their rivalry now seems to be of a very friendly nature.
So perhaps that's why Peyton Manning didn't mind taking a few shots at Tom Brady during the latest episode of Detail on ESPN+, a show in which Manning breaks down performances of current NFL quarterbacks.
Tom Brady received a lot of praise for one particular pass against the Packers
Tom Brady is getting more and more comfortable with the Tampa Bay Buccaneers as this 2020 season rolls along. Over the last two weeks in big wins over the Packers and Raiders, the six-time Super Bowl champ has completed 69.4% of his passes (50-for-72) for 535 yards with six touchdowns and zero interceptions.
In his highly-anticipated matchup with Aaron Rodgers and the Packers, Brady received a lot of praise, including an immediate compliment on Fox from Troy Aikman, for a pass to Rob Gronkowski that split a couple of Green Bay defenders.
However, Peyton Manning says that Brady got way too much credit for the throw as he doesn't believe that Gronk was even the intended target.
Peyton Manning took a couple of shots at Tom Brady on 'Detail'
On the latest episode of Detail on ESPN+, Peyton Manning broke down the play for which Tom Brady was praised and says that his longtime rival was actually trying to throw to Mike Evans, not Rob Gronkowski.
As you can see in the video above, Evans was running a hitch route. But before Brady, who had eyes on Evans the entire time, could get the ball out of his hands, the cornerback had broken on the route, which caused Evans to shift his route upwards. It looked as if Brady was looking to hit Evans with a floater down the sideline but then Gronkowski swooped in to make the grab. Manning took this opportunity to take a little dig at Brady and also snuck an extra one in there by quickly mentioning Brady's fourth-down mistake against the Bears in Week 5.
"Do you think Tom was throwing to Gronk? Troy Aikman thought he was. Thought it was one of the best throws he made all game. I'm not so sure. I'm going to go out on a limb and say he's coming out here to Evans.

"I'm going to throw kind of a high ball to Evans that's going to be Evans' ball or nobody else's, but guess who runs right underneath it? It's Gronk. Will we get Tom to admit who he was throwing to? I don't think so. He wouldn't admit that he didn't know it was fourth down. There's no way he's going to admit he wasn't throwing to Gronk, especially after Aikman says, 'What an unbelievable throw.'"

Peyton Manning on Tom Brady
And Peyton Manning just kept rolling.
The jabs didn't stop there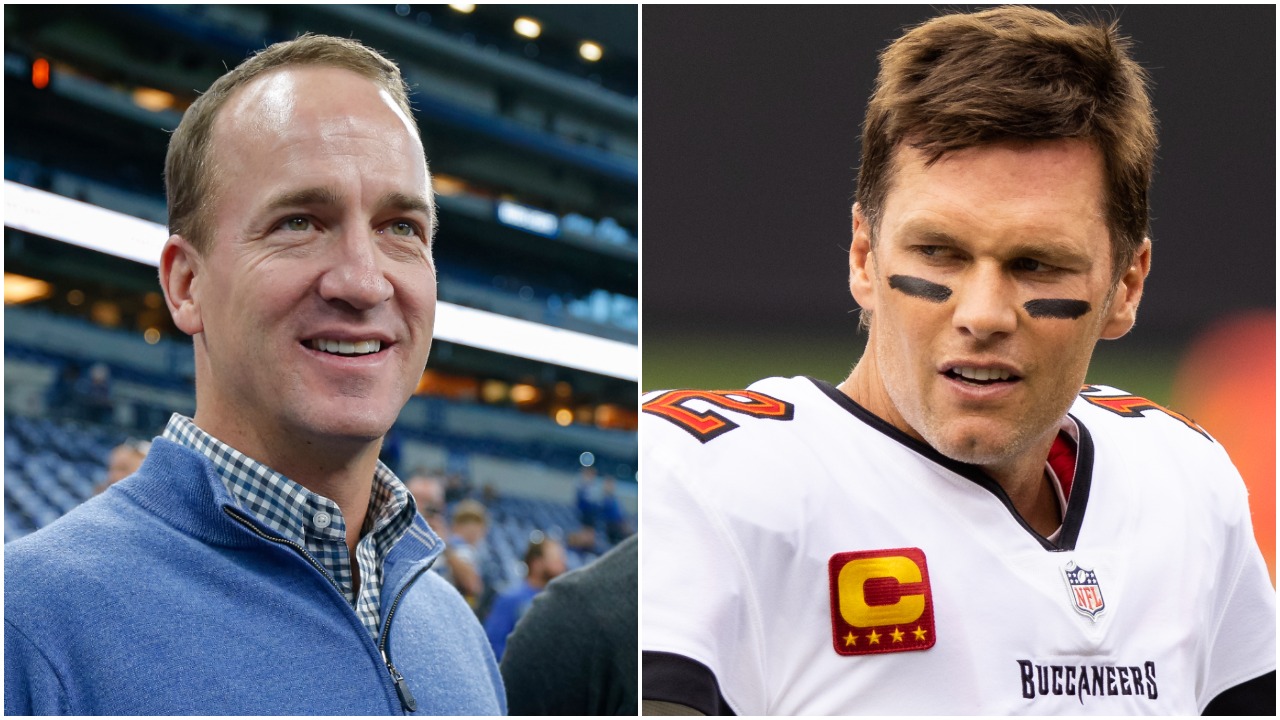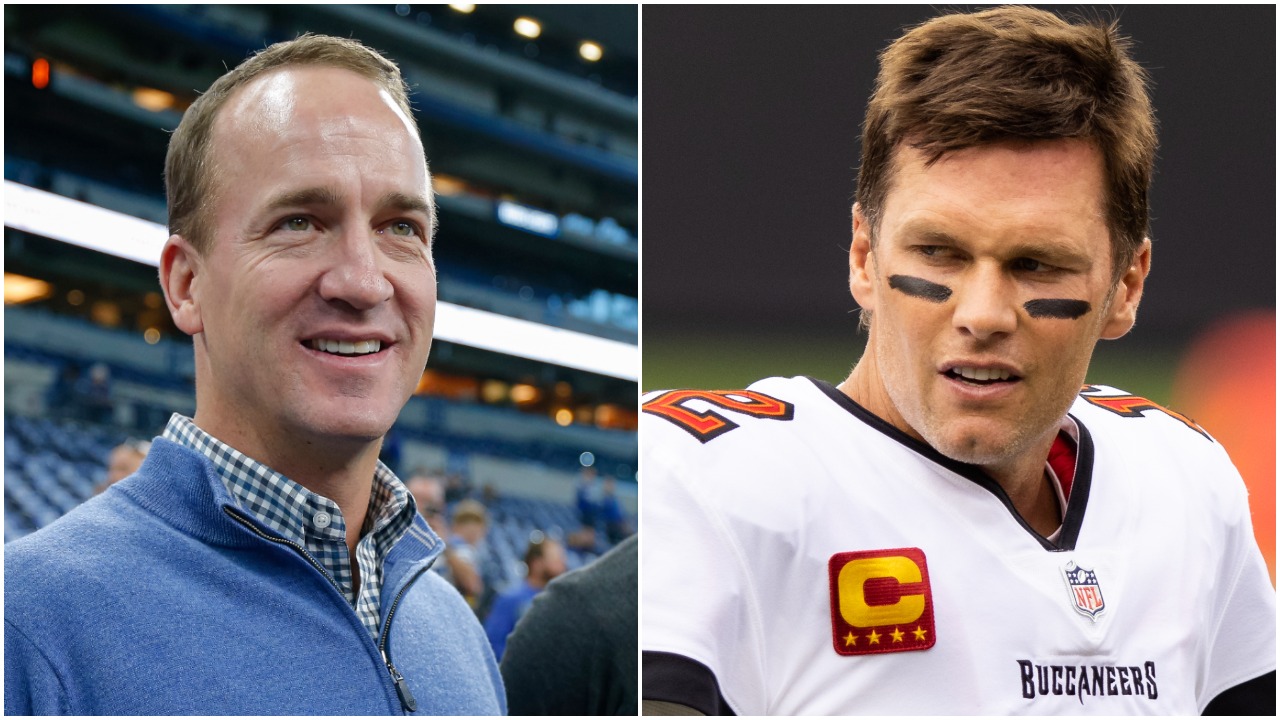 Clearly on a roll, Peyton Manning continued to taunt Tom Brady by saying that he didn't have to be held accountable for things as much because post-game interviews are different this season given the COVID-19 crisis.
"You don't have to explain it, especially via these Zoom interviews these guys are getting to do. How lucky are these guys? No press conferences with reporters right in your face, asking you, 'Who were you throwing to? Why did you take that sack? Were you going for it on fourth down? Did you know it was fourth down?' The Zoom interviews, they're easy to do, so you don't have to explain it."

Peyton Manning on Tom Brady
The whole thing was very light-hearted in nature but if you really sit and look at the play, it really seems that Peyton Manning is right on the money in his assessment. Either way, it was a very pretty play and there's certainly more to come from Tom Brady with the Buccaneers this season. But if TB12 does make a big mistake, you can be sure that Manning will have no problem breaking it down.
Stats courtesy of Pro Football Reference