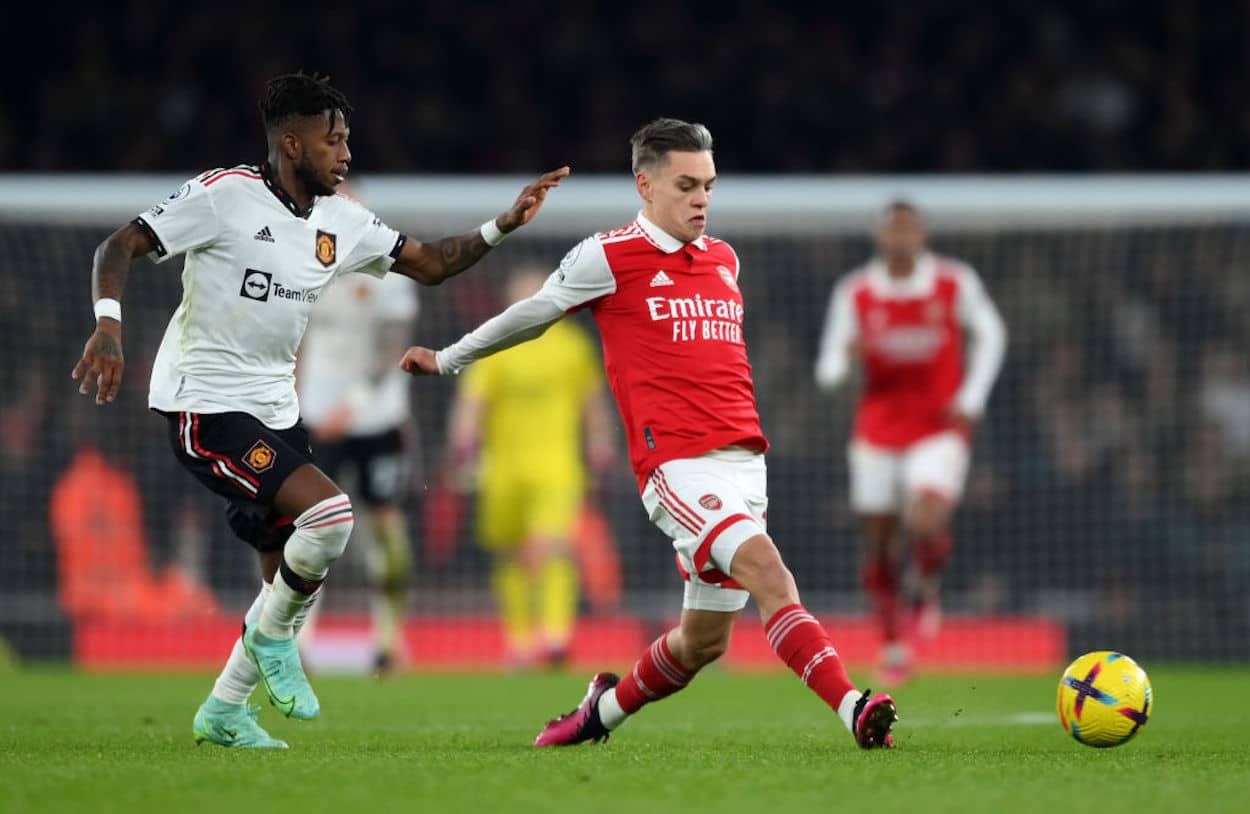 Arsenal Transfers: The Gunners' $25 Million Gamble Has Already Paid Off With Another Step Toward the Title
Did Leandro Trossard fit the mold of a perfect Mikel Arteta signing? No, but, in the short term, that might be perfectly OK.
After missing out on Joao Felix and Mykhailo Mudryk, it would have been easy for Arsenal to panic. It can be tough to get deals done in soccer's January transfer window, and, given the North London club's position in the table, something had to give. Would Edu and Mikel Arteta be so desperate to find reinforcements that they'd compromise, whether that was in terms of player profile or transfer fee? Or would the market simply make any deal impossible?
Within the blink of an eye, though, something came together. Leandro Trossard had fallen out with his manager at Brighton, making him available, and Arsenal sealed the deal. And while that signing might not have been as exciting as signing a young Ukrainian with plenty of potential, it's already paid off.
Let's break things down.
Leandro Trossard might not be the perfect player, but he's already made an impact at Arsenal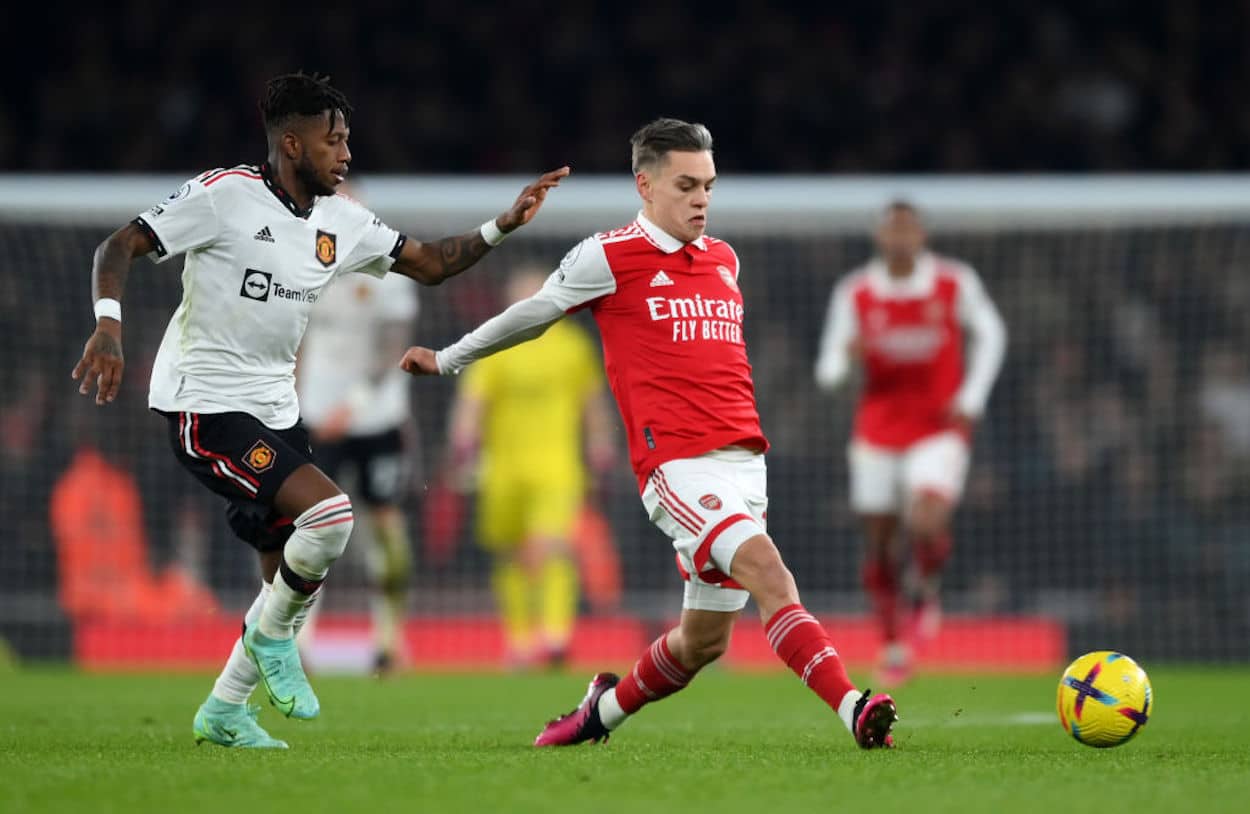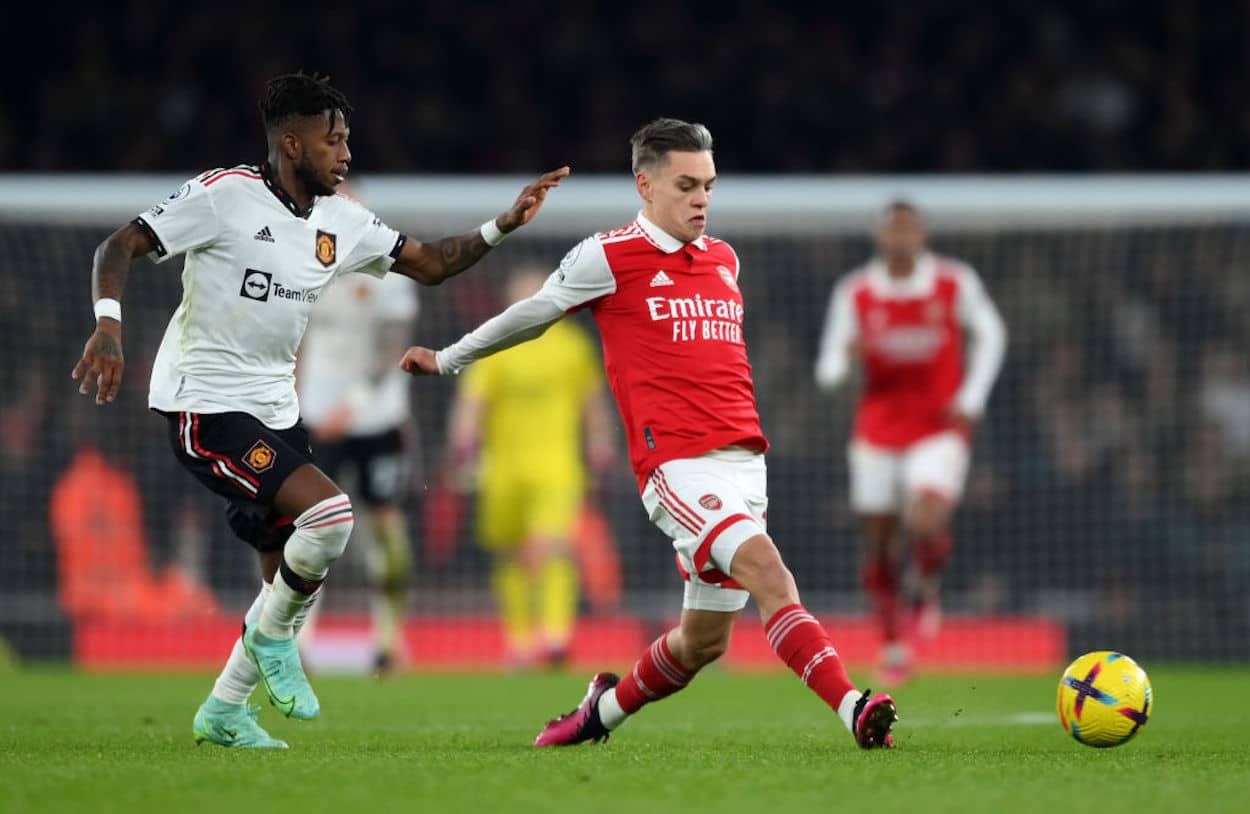 Whenever a player joins a new club, there will always be pros and cons; no deal is ever universally positive. In the case of Leandro Trossard's move to Arsenal, there were certainly a few lower-level concerns.
At the risk of breaking out the cliches, the Gunners' current success is based upon Mikel Arteta's ability to shape a young, hungry squad in his image. Players who didn't meet the manager's non-negotiables were shipped out. Older players on big contracts have largely fallen by the wayside, too, giving Arsenal both financial flexibility and a squad where no one is simply relaxing into retirement.
Trossard, however, seemed like he could potentially clash with both those principles. His departure from Brighton could suggest a player who's willing to kick up a fuss in the dressing room when things don't go his way. His age — he turned 28 in December — doesn't mean he's bound for the retirement home, but it is higher than the many of Arsenal's core players. By the time his contract is out, it's safe to assume his resale value will be small.
With all of that being said, though, the (roughly) $25 million transfer has already paid off. Trossard made his debut on Sunday against Manchester United and made an immediate impact. If he doesn't pick up the ball and drive at the defense, which forces Aaron Wan-Bissaka to commit centrally, before playing a pass to Oleksandr Zinchenko, the Gunners probably don't win the match. In May, the two extra points from the last-minute win could make all the difference.
Even if the Belgian does nothing else during his time in North London — which is unlikely — virtually every Gooner would say that his fee was well worth it if Sunday's win proves decisive in the title race.
Trossard is a good reminder that a project is ultimately a means to an end
If you've spent any time around sports, you're probably familiar with the idea of trusting the process. And while it's great to do that, especially when it's producing results, Arsenal's move for Leandro Trossard does provide an important reminder. You're ultimately following these steps to achieve an end goal. The process is just how you reach that destination.
In Arsenal's case, young players arrived to form the backbone of the squad. At a certain point, though, the foundation is laid. Then, you need to bring in players who will either elevate everyone around them — think Gabriel Jesus and Zinchenko moving south from Manchester City — or complementary pieces who can fill in the gaps. Trossard, with all due respect, falls into the latter category.
The Belgian can play across the front line, giving Arsenal's young stars a rest. He can take some of the goal-scoring burden off of a team that's playing without its first-choice striker. He's a good technician who can run with the ball at his feet and put defenses under pressure. When you have a core group in place and sit at the top of the Premier League, a new signing doesn't have to be perfect. They just have to make you better right now.
At the risk of taking things back to a less-than-happy time in Arsenal's history, consider the Arsene Wenger years when the club managed to qualify for the Champions League year after year while selling its top players. In hindsight, was that an incredible achievement? Yes, but we ultimately remember trophies and special moments, not making a savvy signing that helps the big picture.
To return to the present, Leandro Trossard isn't a signing that completely meshes with Mikel Arteta's project, and that's OK. The goal isn't to unilaterally sign young, hungry players. While you don't want to ignore the future — Jakub Kiwior, for example, is a good example of buying for both the present and tomorrow — you don't want to ignore what's happening. Arsenal are in an incredible position because they've made all the right moves. That gives them the latitude to bend the rules a bit and get some immediate help. When you build things properly, the metaphorical house isn't going to collapse because you made one shorter-term choice.
If you want to be really dramatic, consider this example. Imagine you're a soccer fan 20 years in the future. Would you rather be signing about your team winning the league or about your team making a responsible signing that built the squad the right way?