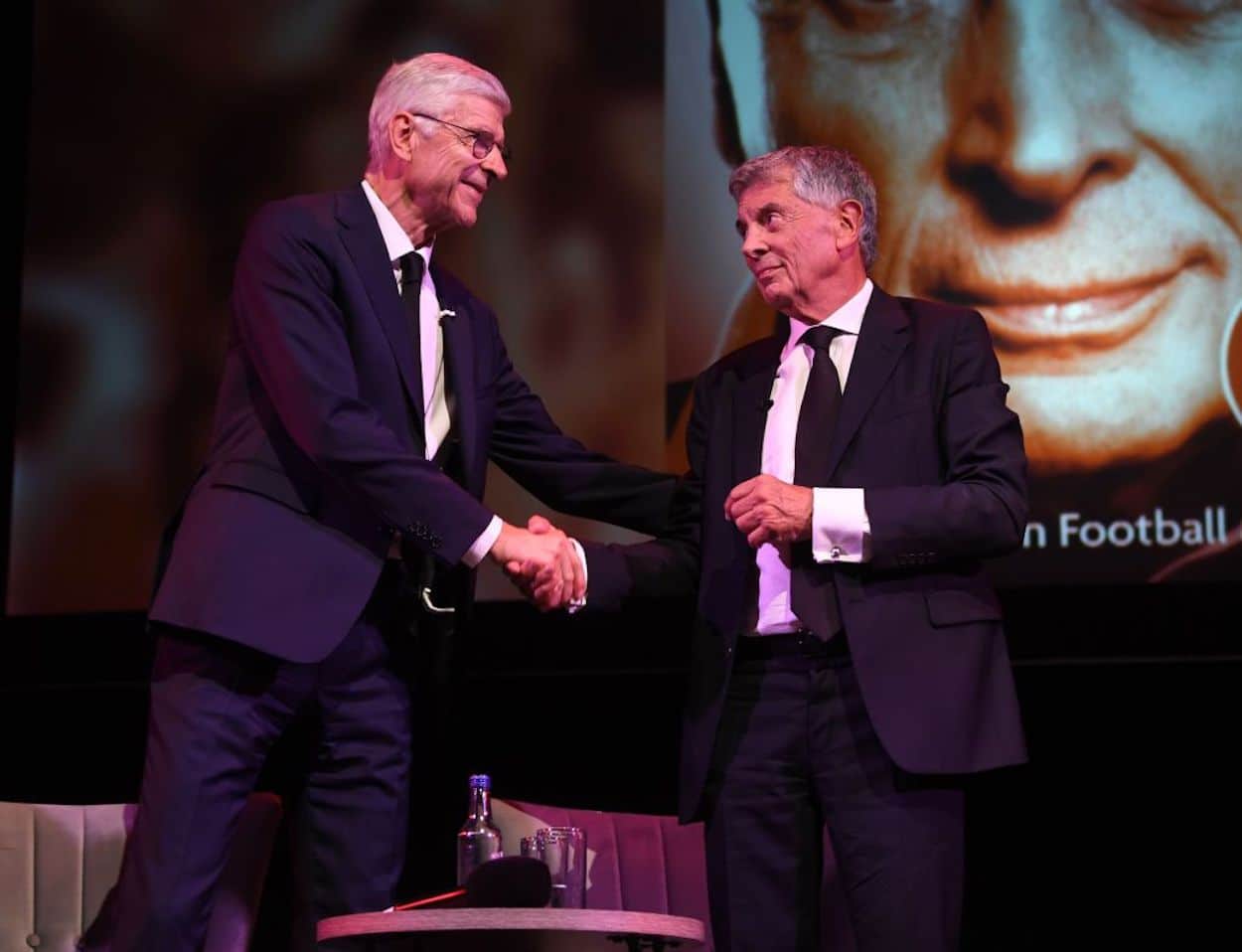 Arsene Wenger Changed Soccer History With a Cigarette, a Dinner Invitation, and a Game of Charades
If it wasn't for a lucky encounter during a North London derby, Arsene Wenger might not have ever taken charge of Arsenal.
While he's left management behind to work for FIFA, no soccer fan has forgotten Arsene Wenger and his impact on the Beautiful Game. On the pitch, the Frenchman found success across the globe, winning trophies in France, Japan, and England. On a larger level, he was responsible for revolutionizing the English game and proving that a foreigner could cut it in the Premier League. Things, however, almost turned out quite a bit differently.
In the world of sports, there are plenty of moments where a few inches make all the difference. For Arsene Wenger, however, things were a bit more luxurious.
If not for a cigarette, a dinner invitation, and some charades, the entire history of world football could have looked quite different. Don't believe it? Let's chart out that potential butterfly effect.
Arsene Wenger might not have joined Arsenal without a chance encounter and some hospitality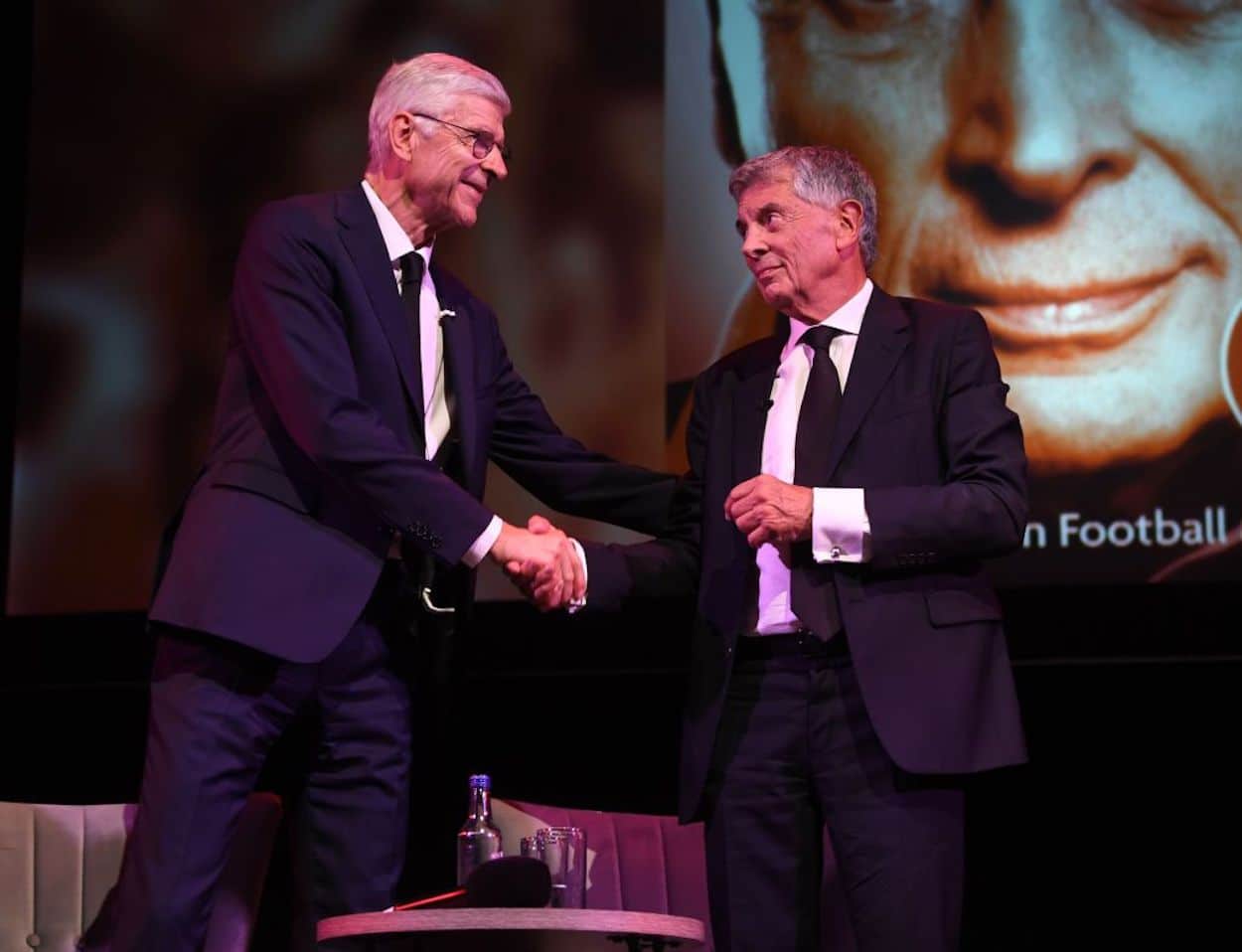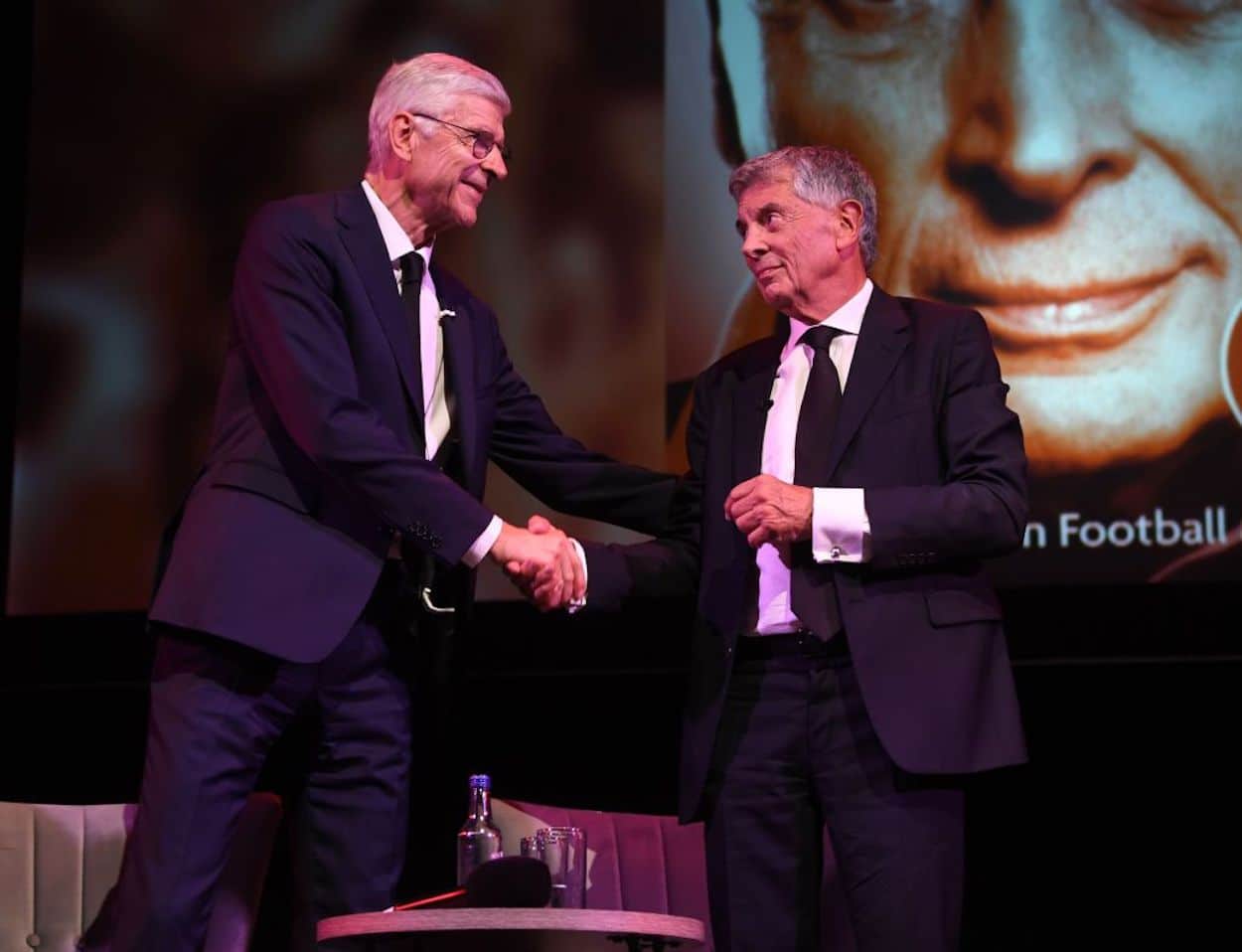 These days, it's impossible to hear the name Arsene Wenger without thinking of Arsenal F.C. That connection, however, might not have been formed without the stars aligning.
"It was on the first of January, 1989," former Arsenal vice-chairman David Dein explained during an AFTV Xtra interview. "We were playing Spurs that day, and Arsene was just passing through London. And he'd asked his agent to fix him up to go to a game and, of all the games, luckily happened to choose going to Arsenal."
While that was already one stroke of fortune, things didn't end there. Wenger found himself in the Highbury Stadium cocktail lounge. There, he happened to ask Dein's wife's friend if she could light his cigarette. That further set the stage for history to take its course.
"So, he asked my wife's friend for a light, and then they got talking," Dein continued. "And then I came in to see how things were going in the cocktail lounge, and I got introduced to Arsene. And, I said to him, 'How long are you in for?' He said, 'Just overnight. Just passing through. I've just come from Istanbul from a game, I'm just seeing today's game, and then I'm going back tomorrow to Monaco.' Because he was the manager at Monaco at the time. And he was doing quite well in Monaco. So, I said, 'What are you doing this evening?' He said, 'Nothing.' I said, 'Well, my wife and I, we're going to a friend's house for dinner. Would you like to come with us?' His next answer changed all our lives. He said, 'I'd love to.'"
Wenger and the Deins headed to dinner, and, later that evening, the manager even found himself engaged in a game of charades.
"The next thing I'm seeing is Arsene acting out A Midsummer Night's Dream," Dein remembered with a laugh.
Without that encounter, both Arsenal and world soccer history would probably look quite a bit different
While it took some time to connect all the dots — Dein's story was set in 1989, and Wenger didn't come to Arsenal until 1996 — the chance encounter proved to be a world-changing moment. It's impossible to know the exact implications, but we can pretty confidently trace some of the ripples.
Without that chance encounter and the subsequent friendship, it's pretty safe to say that Wenger wouldn't have taken charge of Arsenal. Dein advocated for his appointment, and, without it, a major English club probably wouldn't have dreamed of hiring a Frenchman working in Japan. The media's skeptical reaction to Wenger's appointment further underscores that point.
Working further down the timeline, there are plenty of events that are explicitly tied to Wenger's presence in North London. Perhaps Thierry Henry, for example, would have struggled at Juventus and never been able to take his career to the next level. That would not only affect the Premier League but alter the course of France's national team.
Without the French manager at the helm, things would have also been different for Arsenal at a club level. The Gunners, for all we know, could have remained "boring, boring Arsenal" and never developed their modern reputation as a place where creative midfielders, attractive football, and young players matter. That branding matters beyond the public relations side of things, too. Perhaps Cesc Fabregas, for example, wouldn't have left Barcelona for North London if the club wasn't known as a place where he'd get a chance to shine.
There'd also be a (potential) lack of club-level success. While Wenger struggled to win trophies during the latter stages of his career, his early successes in England can't be overlooked. Would another manager have identified and worked with foreign talent as successfully as the Frenchman? Probably not.
Lastly, if we pull things out to the highest level, Arsene's impact is still apparent. When Wenger came to England, he brought concepts we now take for granted, like conditioning and players following specific diets, to British soccer. He also broke something of a glass ceiling, proving that a foreign manager and his team of foreign players could not only survive, but thrive, in London. Given the global nature of today's Premier League, it's easy to look at Wenger as one of the early forces who got the ball rolling.
As I've admitted on several occasions, it's impossible to know exactly what would have happened had Wenger and Dein not crossed paths during that fateful North London Derby. It's safe to assume, however, that no one affiliated with Arsenal would want to go down that alternate timeline.
"And then I really, that night, I remember," Dein concluded. "And I'm not a spiritual guy, but I thought, 'Arsene for Arsenal.' It's destiny. It has to happen one day."
And it did.
Like Sportscasting on Facebook. Follow us on Twitter @sportscasting19 and subscribe to our YouTube channel.