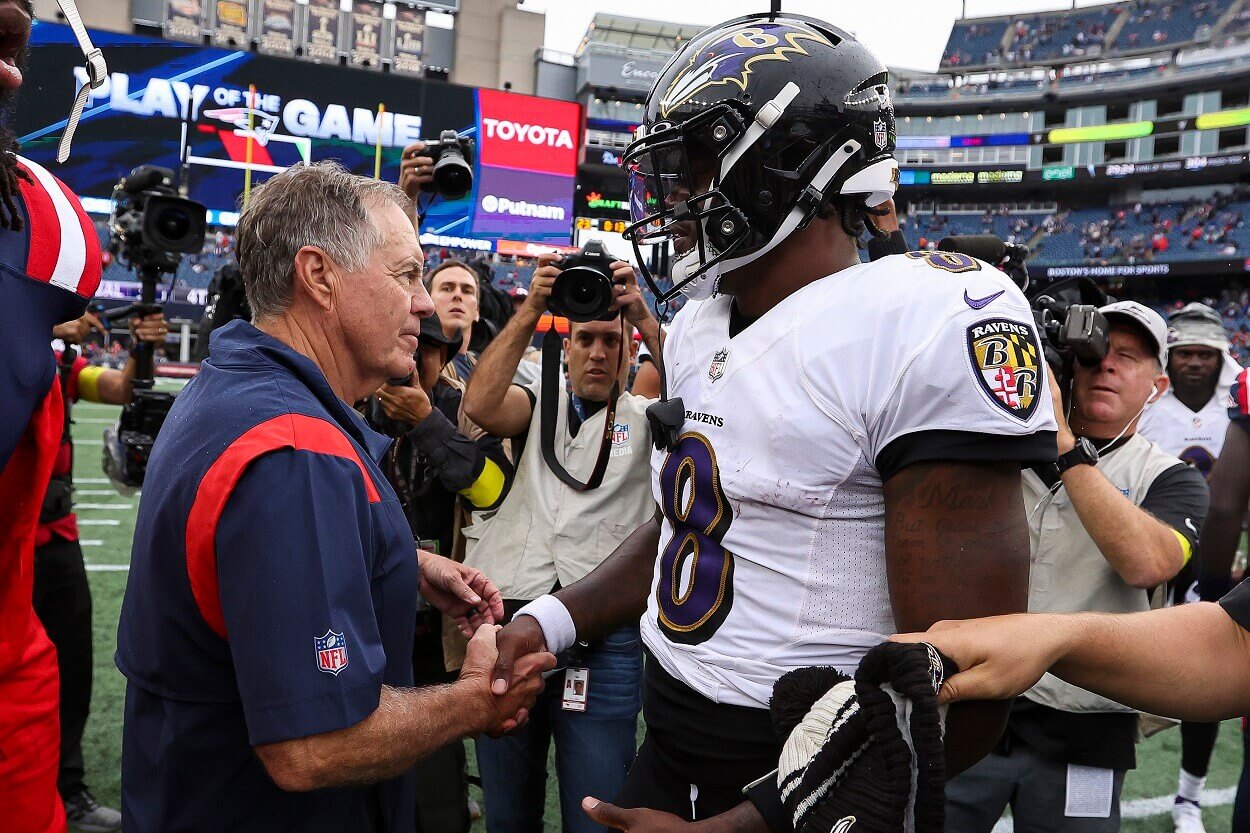 Asante Samuel's Warning to Lamar Jackson Isn't the First Time the Ex-Patriot Has Knocked Bill Belichick
Former Patriots player Asante Samuel told Lamar Jackson he doesn't want to play for Bill Belichick.
As speculation continues to swirl about where disgruntled Baltimore Ravens quarterback Lamar Jackson will wind up, one team that comes up often is the New England Patriots. And given the little quarterback controversy that Bill Belichick faced a season ago with Mac Jones and Bailey Zappe, it makes sense. Why deal with drama when you could possibly bring in a recent NFL MVP, right?
But while Jackson reportedly has an interest in taking his talents to Foxborough, that interest apparently isn't mutual. And according to former Patriots cornerback Asante Samuel, Jackson should be extremely pleased about that.
Former Patriots cornerback Asante Samuel tells Lamar Jackson he doesn't want to play for Bill Belichick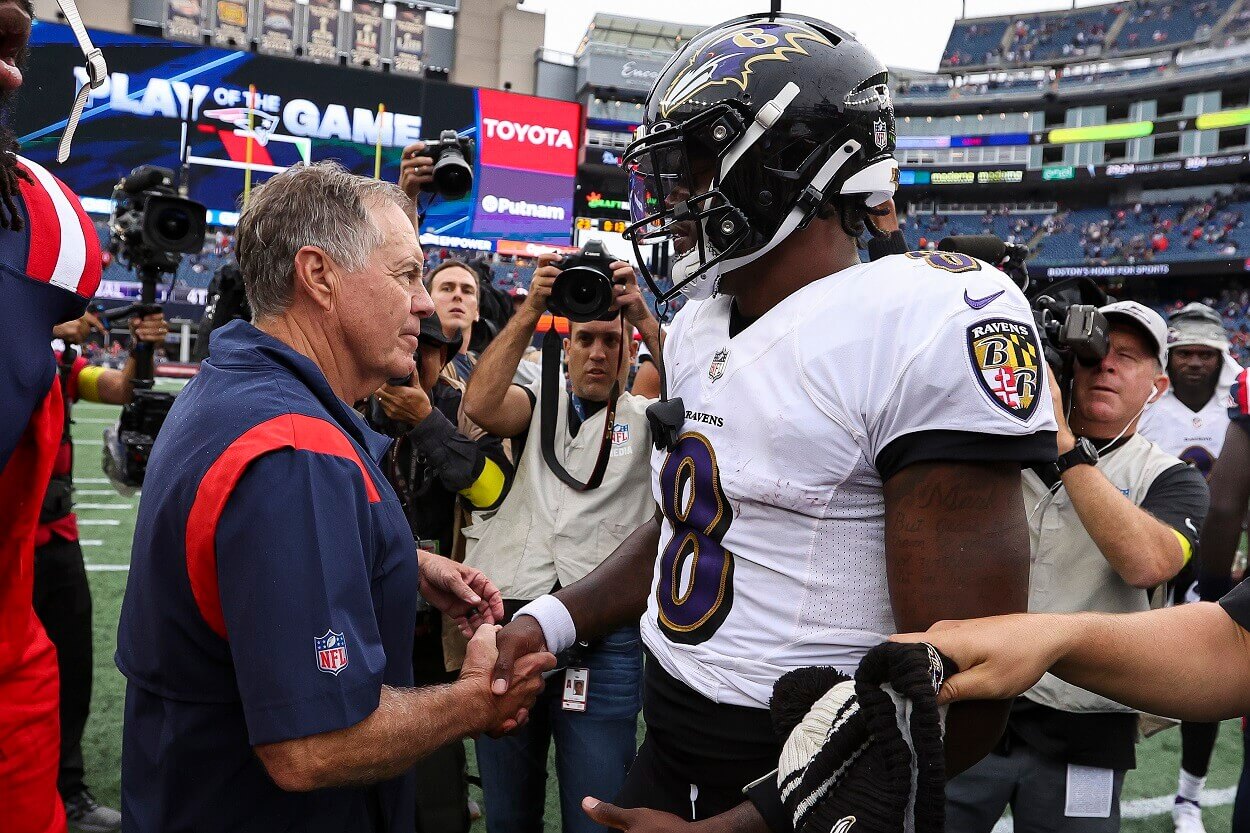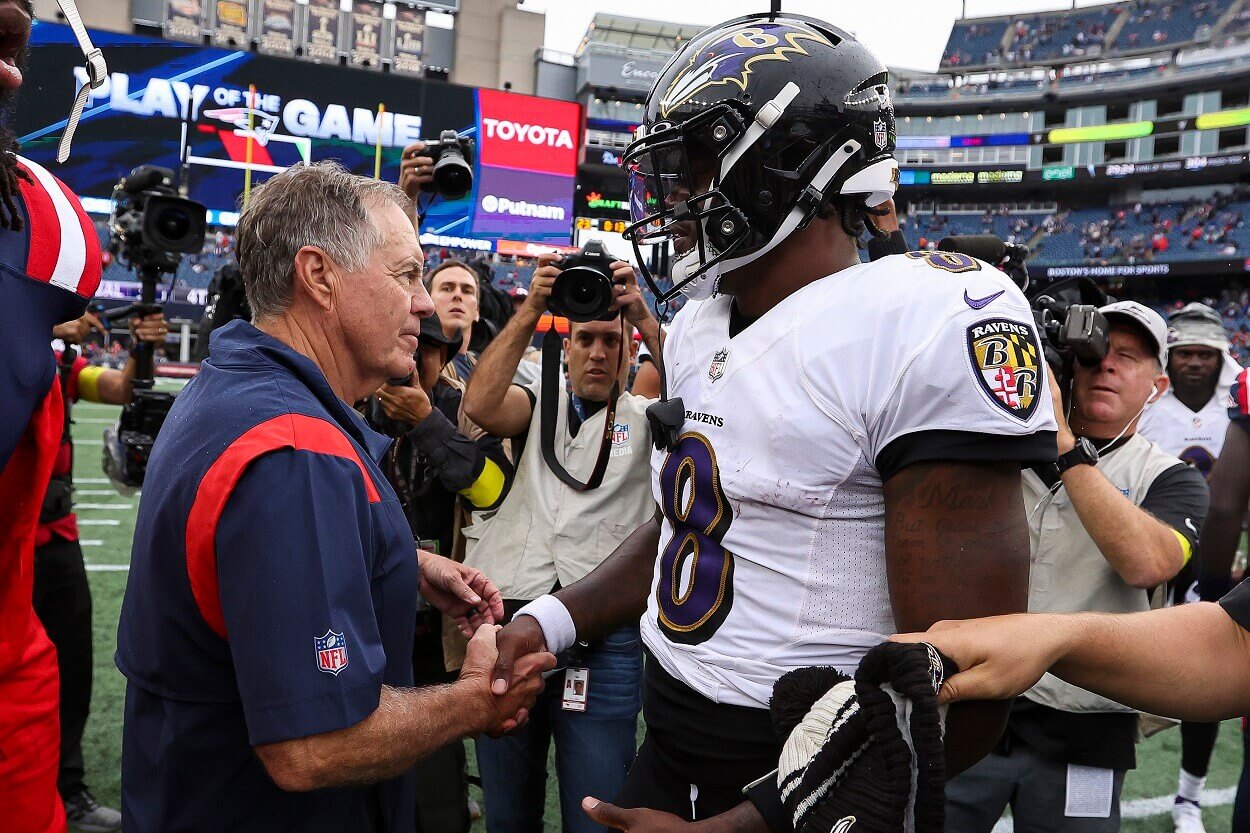 Taken by the Patriots in the fourth round of the 2003 NFL Draft, Samuel spent five seasons under Belichick, winning two Super Bowl rings. It actually could have been three had he not dropped a pass thrown by Eli Manning in Super Bowl 42, which would have wrapped up the game and secured the Patriots' undefeated season. If you recall, Manning found David Tyree for the famed "Helmet Catch" on the very next play. But that's not the point here.
That game was Samuel's last in a Patriots uniform as he signed with the Philadelphia Eagles in free agency that offseason. And since then, he's often been critical of Belichick, who won four more Super Bowls without him. So perhaps that's why he tweeted this message to Lamar Jackson:
Come on, Asante, tell us how you really feel.
Samuel once went as far as to say that Bill Belichick was "just another coach" without Tom Brady.
And truth be told, there's certainly evidence to support that. Since Belichick essentially kicked Brady to the curb following the 2019 season, the Patriots have gone 25-25 in the regular season and missed the NFL Playoffs two of the last three years. And in the one postseason game they did play, they were destroyed by the Buffalo Bills, 47-17.
Brady, of course, won a Super Bowl in his very first season with the Tampa Bay Buccaneers.
Now, one would think the Patriots' fortunes would improve with Jackson taking the snaps for Belichick in 2023 and beyond. But unless something changes, that doesn't look like it's going to happen.