Baron Davis Had a $147.27 Million NBA Career and Is Now Using His Massive Platform to Help Others Make Money: 'I Was Just Completely Inspired'
Baron Davis was one of the most electric stars in basketball during his playing career. His ability to put the ball in the hoop at an elite level but also find open teammates helped him rack up various accolades and make a significant amount of cash.
But Davis has proved he's much more than a former NBA player, and he's now using his large platform to help others.
The former All-Star recently co-hosted the hit show Small Business Revolution, and he has since discussed the new season with Sportscasting.
Baron Davis has been successful on and off the court
After a decorated college career at UCLA, Baron Davis entered the NBA as the No. 3 overall pick in the 1999 draft with the Charlotte Hornets. He went on to have a spectacular pro career, making two All-Star teams and earning one All-NBA selection. Davis also led the league in steals per game twice and averaged as many as 22.9 points in a season.
Following the 2011-12 campaign, he finished his career with a total stat line of 16.1 points, 7.2 assists, and 1.8 steals per contest.
The point guard's success, of course, helped him make millions on the court as he earned an estimated $147.27 million in the league, per Spotrac. But Davis has also achieved a great deal off it. He has invested in VitaminWater and Thrive Market, and he also owns multiple companies, including Business Inside the Game (B.I.G.), which focuses on Black and minority business founders and aims to close the wealth gap.
Recently, though, Davis helped other entrepreneurs through his work on a hit TV series.
The former NBA star recently teamed up with Amanda Brinkman on 'Small Business Revolution'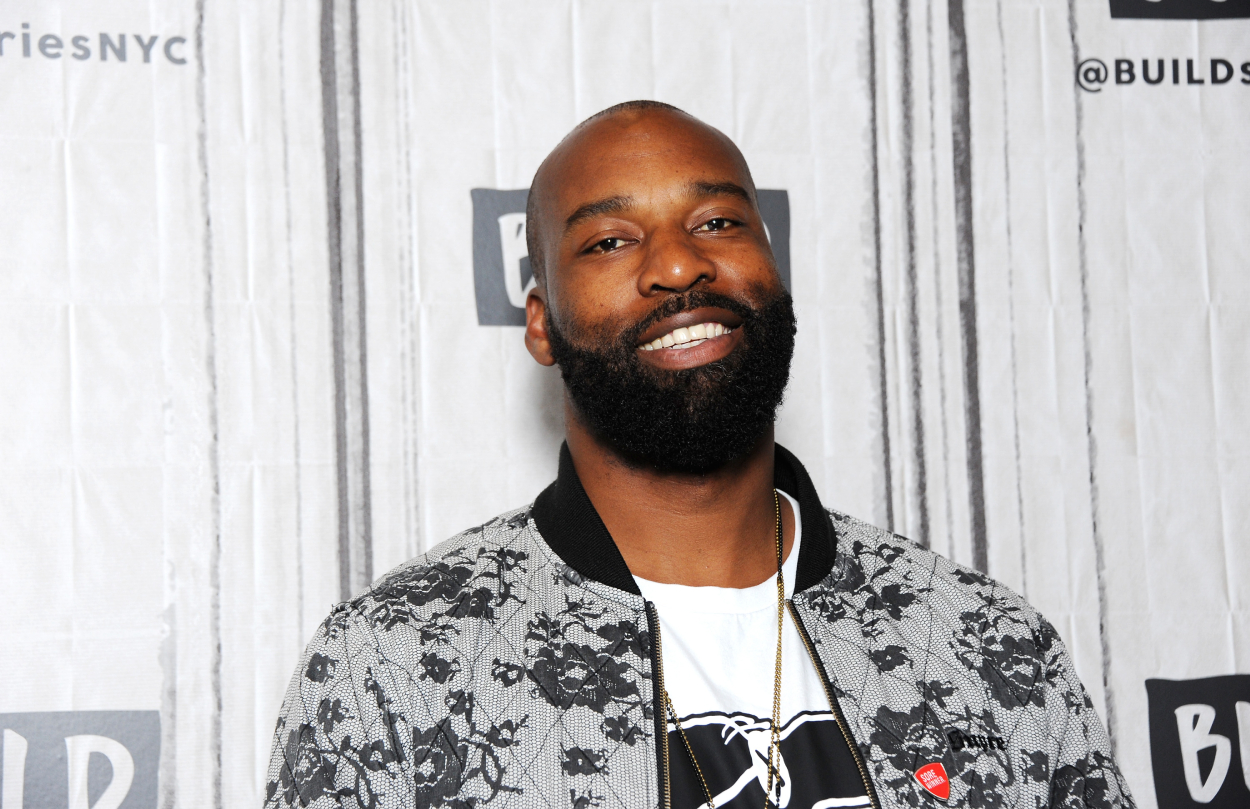 The hit TV series Small Business Revolution first started in 2016, and host Amanda Brinkman and Deluxe Corporation have traveled across the country to help small businesses for the past five seasons. She previously hosted the show with celebrity entrepreneur Robert Herjavec before teaming up with Ty Pennington for the past few seasons.
Now, in the recently-released Season 6, Brinkman, who is also the Chief Brand and Communications Officer for Deluxe, is hosting the show with Davis, and they are using their combined entrepreneurial knowledge to help Black-owned businesses in Minneapolis and St. Paul, Minnesota.
"For me, just a big fan of the show," Davis said to Sportscasting. "I think Amanda Brinkman is the Steph Curry of small business and bringing small business to life. We were on a panel, and I wanted to be on her team. I thought the work that she's doing and the work that Deluxe is doing for small businesses and going into local communities, and fixing problems, and helping inspire the right people, I think it was a big part of my transition out of retirement and something that I wanted to do. So, I kind of begged my way on Season 6."
So for Brinkman, what was it like working with a former NBA superstar like Davis after previously hosting the show with other celebrities like Herjavec and Pennington?
"Baron has been incredible," she said. "This season, we knew we needed to find someone really special, and special we certainly found. Baron really goes above and beyond to help these entrepreneurs both in front of and behind the camera."
Helping Black business owners in the Twin Cities meant a lot to Baron Davis
Small Business Revolution helped various entrepreneurs find a great deal of success through its first five seasons, but Season 6 is close to Davis' heart.
"One: I'm Black. Two: I grew up Black, so I know what the struggle is," he said. "But I think ultimately what I learned about the Twin Cities was there's this history. … I think the history and the people and the fight and the struggle and the love and the building, and just the community, it was like all of that wrapped into this positive outlook, this dream of bringing the Twin Cities and the smaller communities in the Twin Cities together. So, I was just completely inspired."
Brinkman echoed Davis' sentiment of how the new season highlights what the featured Black business owners mean to their community.
"Through these entrepreneurial stories, people will recognize how much the community is really working to move Minneapolis and St. Paul forward," she said to Sportscasting. "The entire season is such a celebration of Black excellence and these incredible entrepreneurs and the impact that they have within their neighborhoods and communities. And we just really hope that people watch this season and understand why it's so important to intentionally support Black-owned businesses within their communities."
Season 6 of Small Business Revolution is streaming on Hulu and SmallBusinessRevolution.org.
Stats courtesy of Basketball Reference; Biographical/TV show info courtesy of smallbusinessrevolution.org