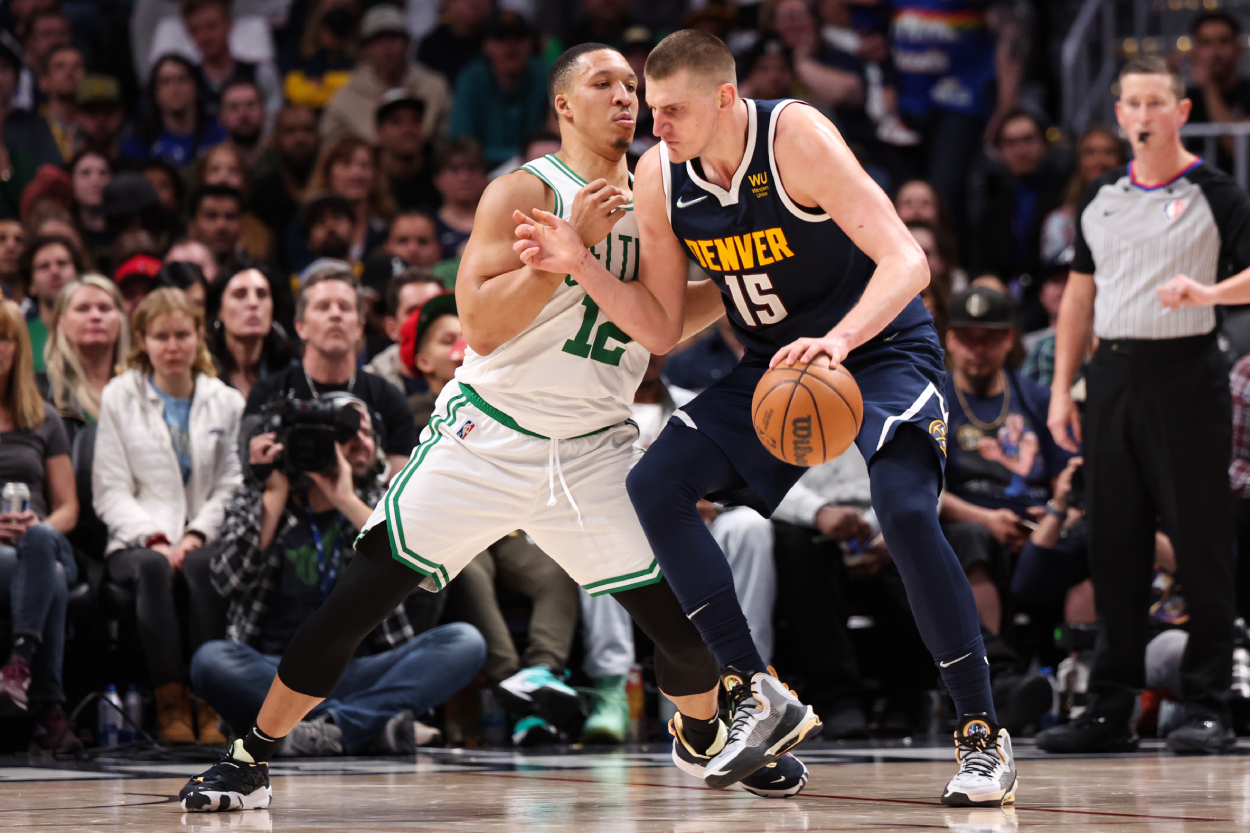 'Batman' Comes Up Big Again for the Boston Celtics, Then Promptly Gives Every Teammate a Nickname
Grant Williams and the Boston Celtics are on a hot streak as the playoffs approach.
For the second straight night, reserve forward Grant Williams made a strong contribution in a Boston Celtics victory. Boston capped a four-game road trip with a victory over the Oklahoma City Thunder as the Celtics finished 4-0. One night after he helped keep Denver Nuggets MVP Nikola Jokic in check, Williams went for 20 points and 10 rebounds in the 132-123 win over the Thunder.
After the Nuggets game where Williams helped frustrate "The Joker" into an 8-for-23 shooting night, he asked that his nickname be "Batman." After posting the first double-double of his career, Williams took it upon himself to give each of his teammates a nickname during the postgame press conference.
Grant Williams told Jaylen Brown he wanted to be nicknamed 'Batman' after Sunday's Boston Celtics win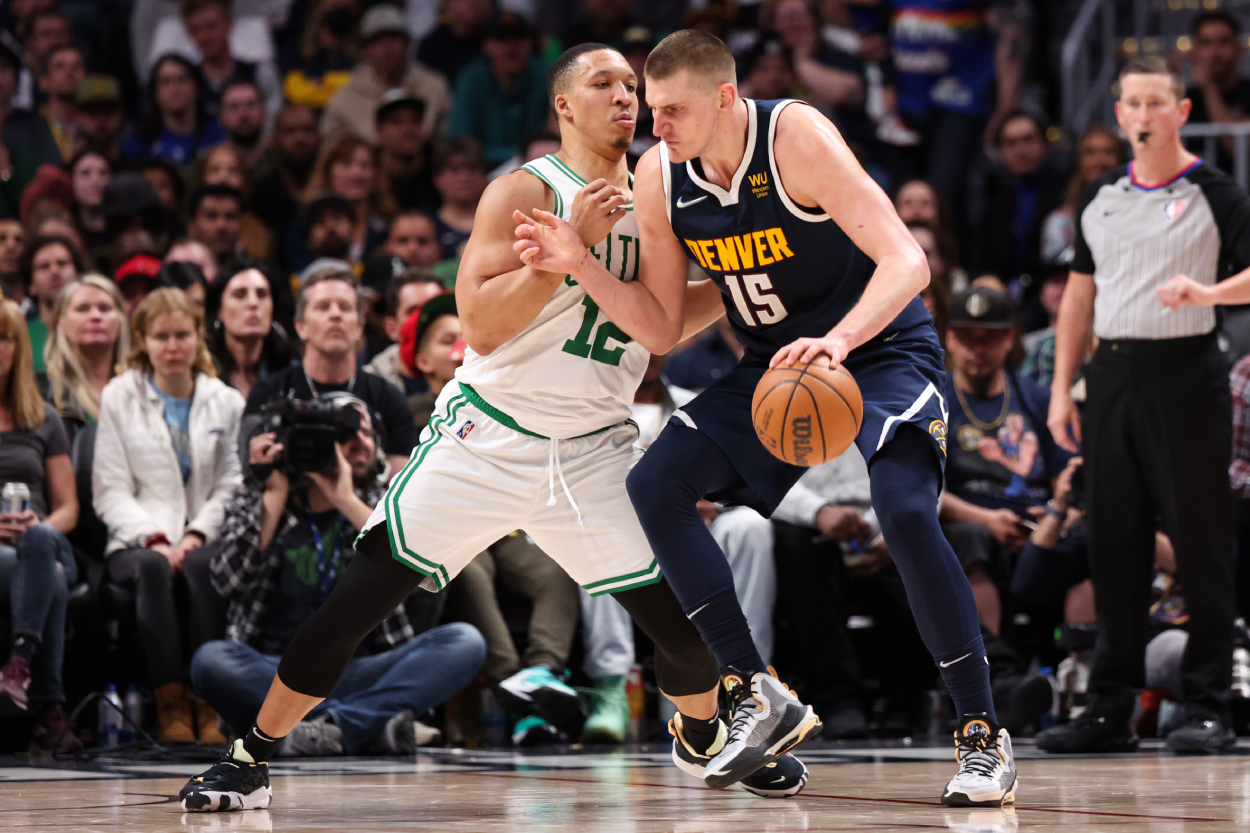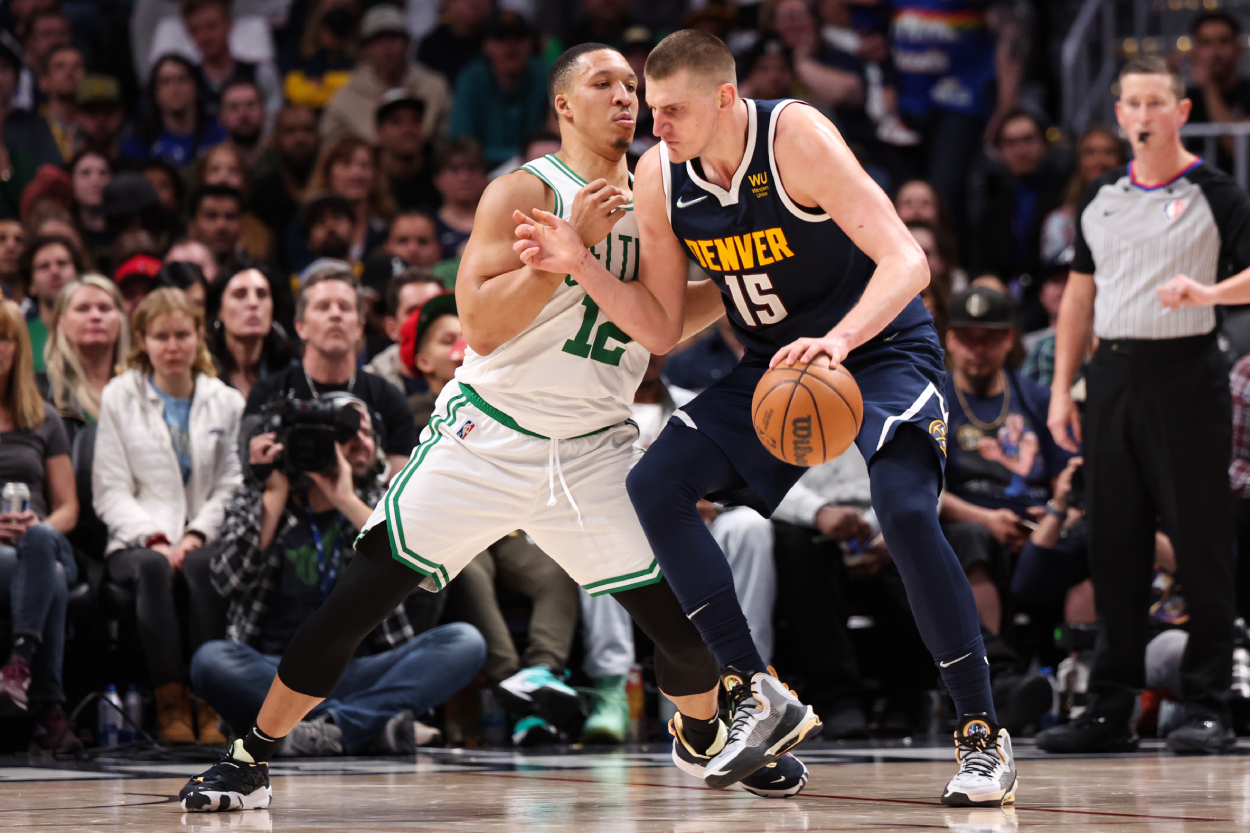 Williams made headlines after he played a key role in Boston's convincing victory over the Nuggets on Sunday. He spent time guarding the much bigger and stronger Jokic, who finished with 23 points but needed 23 field-goal attempts to do so. 'The Joker' misfired on 15 of those shots, including one that was emphatically blocked by Williams.
After the game, Williams asked teammate Jaylen Brown if he could pass a message along to the media during his postgame press conference.
"He wants me to tell the media that he wants his nickname to be Batman," Brown said, per Celtics on NBC Sports Boston. "I said I don't know about that one, Grant."
the nickname didn't appear to catch on with his teammates. Reporters asked Jayson Tatum after the game if he had heard about Williams' request. Tatum could only shake his head and laugh.
"I mean, I can't understand why Grant would want to be called Batman," Tatum said. "I'm sure I'm gonna ask him on the bus. Grant played great tonight, but I'm gonna call him Grant. Not calling him no damn Batman."
'Batman' had a another big night, then showered his Boston Celtics teammates with nicknames
None of his teammates took Williams' new nickname seriously. After Monday's win over the Thunder, Williams decided to give every single one of his teammates a nickname. He named everyone after a Marvel Comics character. That meant he also had to briefly change his Batman name since Batman is a DC character.
It's clear Williams had been planning this for a while as he pulled out his phone and went down the list of new names for his teammates.
"Start from the top," Williams said. "Marcus Smart, 'Incredible Hulk.' Al Horford, 'Captain America.' Jaylen Brown, 'Black Panther'…"
With teammate Derrick White sitting beside him, Williams continued down the list. He named Tatum, "Vision," saying he was "most powerful, most important."
When it came to his name, he called himself "Spiderman." He then had to explain there was a difference between Marvel and DC.
"No, no. I'm Batman," he said. "This is MC. There's a difference."
White was nicknamed "Iron Man." He seemed happy with it.
"I just found out I was Iron Man," he said. "I'll take it. I'm not going to complain with Iron Man, even though he died."
Williams and the Celtics have been on a roll
The Celtics played without their top two defenders in Marcus Smart and Robert Williams on Monday. With those two out, Williams picked up the slack.
Williams recorded 20 points and added 10 rebounds. Although the Celtics faltered late in the game, they still won by nine points, capping a perfect road trip. Boston has won nine of its last 10 games and 20 of its last 23.
"They kept pushing and we got relaxed," Udoka said, per ESPN. "They have some talented guys that got going late. Could be the end of the trip or second night of a back-to-back, whatever it may be. … It's not always going to be the prettiest game, but we did well enough to maintain what we have, but we've got to be more focused."
The Celtics are tied with the Philadelphia 76ers and Milwaukee Bucks, who are all 2.5 games behind the Eastern Conference-leading Miami Heat.
The Celtics return to action Wednesday, hosting the Utah Jazz.