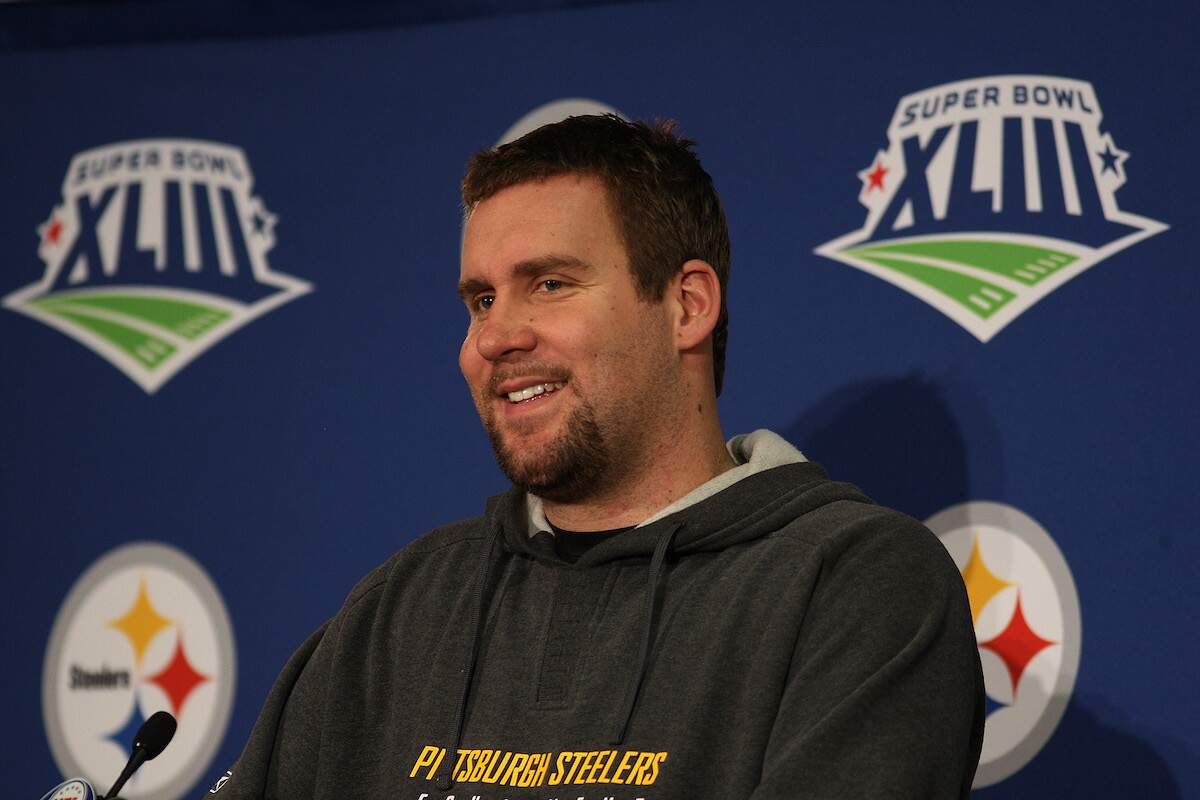 Ben Roethlisberger's Solution to NIL Concerns Could Prevent a Lot of Problems for Student Athletes
The NIL topic regarding student athletes remains controversial among many, even retired Steelers quarterback Ben Roethlisberger.
In 2021, college athletics were changed forever when the NCAA approved an NIL policy. This finally allowed college athletes to profit off of personal branding while playing college ball.
The NIL topic remains controversial among many, even retired Steelers quarterback Ben Roethlisberger. Here's Big Ben's guide to NIL and preventing problems for student-athletes. 
Ben Roethlisberger has some advice for the NCAA regarding NIL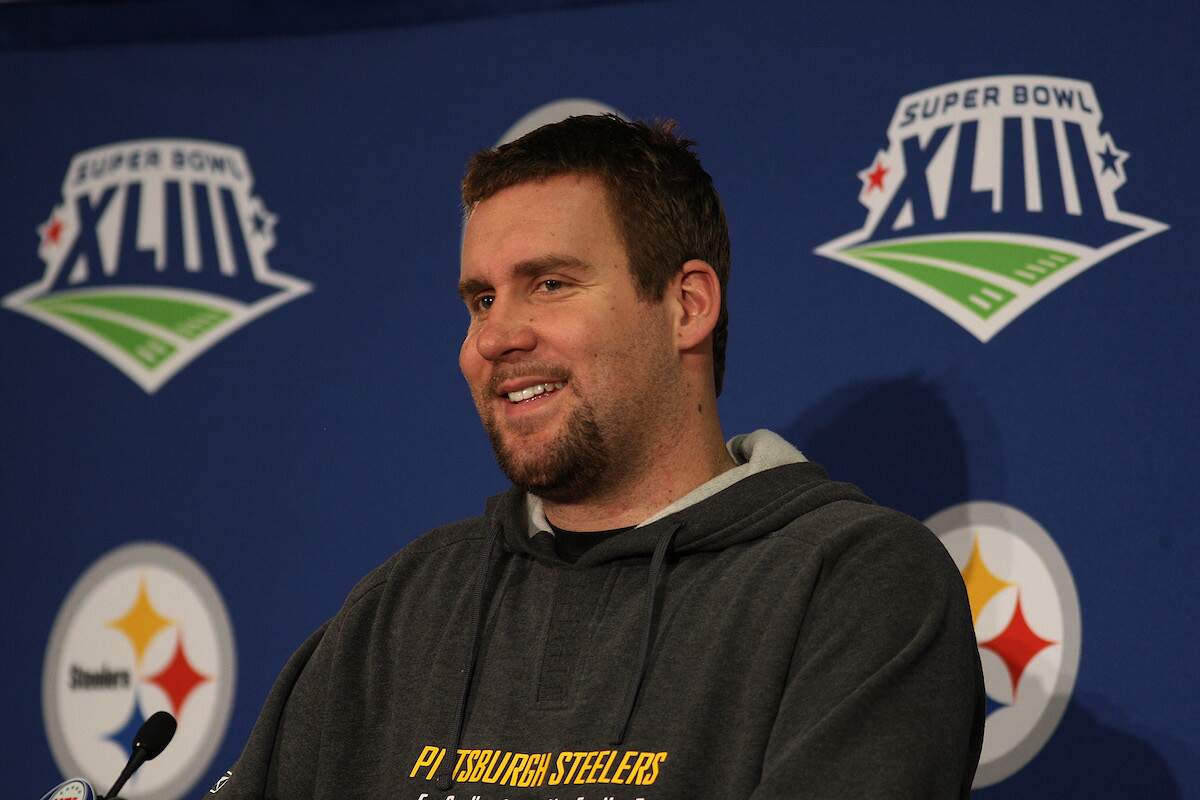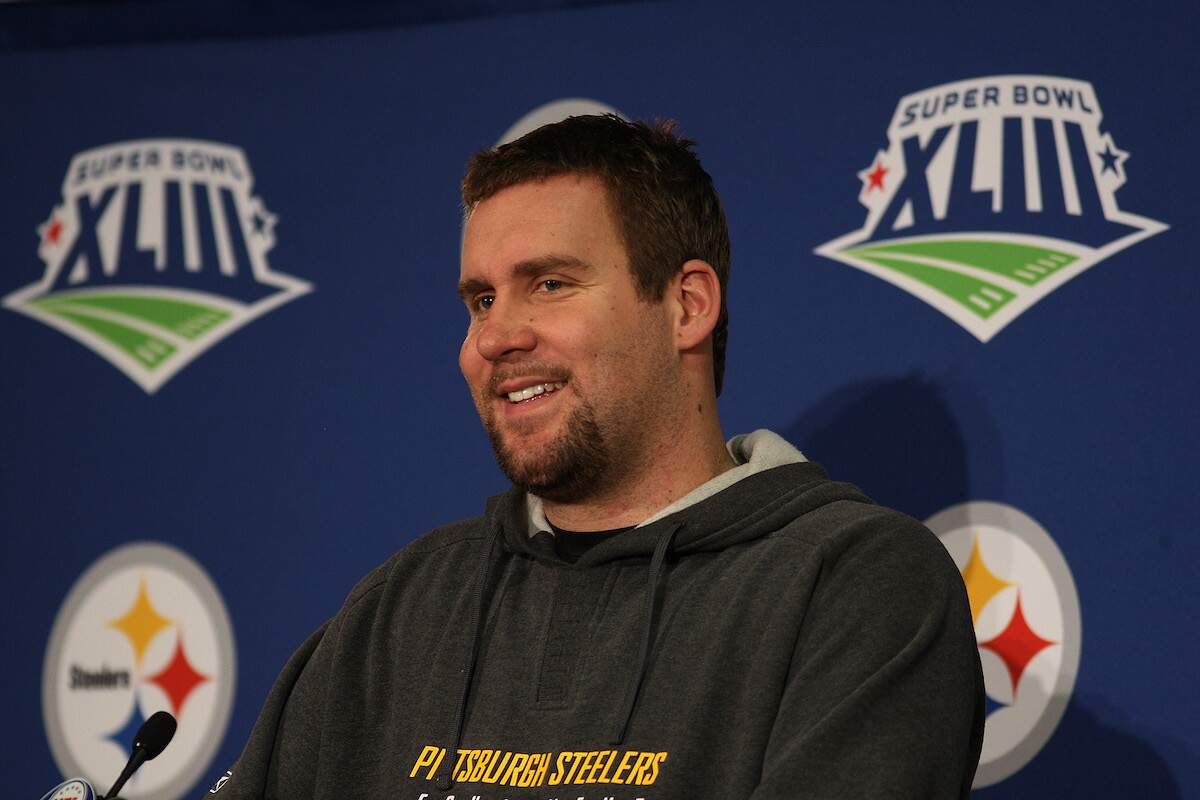 After 18 seasons in the NFL, Roethlisberger decided to hang up his football cleats for good. Big Ben was drafted in the first round of the 2004 NFL Draft. The former Miami University athlete played the entirety of his 18-season career for the Pittsburgh Steelers.
Roethlisberger started his NFL career with a bang, winning the NFL Offensive Rookie of the Year award in 2004. The 6-foot-5-inch quarterback went on to lead his Steelers to two Super Bowl victories (2006 and 2009). 
While Roethlisberger's pro career had highs and lows, the NFL veteran built a career to be proud of. Since retirement, Roethlisberger has started a podcast covering a vast array of sports topics called Footbahlin with Ben Roethlisberger.
In a recent episode, Roethlisberger discussed the need for the NCAA to incentivize college athletes to stay and graduate now that they can make millions through their name, image, and likeness (NIL) within the first couple years of their college careers. Despite Roethlisberger's stance on college athletes needing to earn degrees, he left Miami University after his junior year to enter the draft. 
Do college athletes need to be incentivized to graduate? 
Roethlisberger's recent take on concerns over NIL in college athletics isn't new. However, it's a subject worth talking about. On June 30, 2021, college athletics fundamentally changed when the NCAA approved an interim NIL policy. This allowed college athletes to earn money while playing college ball for the first time.
Fans, programs, and players all have varying opinions on college athletes gaining the ability to profit off their NIL. But one football program that's been quite vocal about their players getting paid is Notre Dame. 
The storied college football program wants their Fighting Irish to earn money from their NIL. In early 2021, before the NIL policy change made by the NCAA, Notre Dame stated they would not allow any of their players to be featured in the EA Sports College Football video game unless their players could profit from their NIL.
In a statement, Notre Dame athletic director Jack Swarbrick had this to say, "As those rules are developed, it is our strong desire that student-athletes be allowed to benefit directly from allowing their name, image, and performance history to be used in the game."
With the NIL policy change now fully in place, there's no denying that college sports have been changed forever. In the Fall of 2021, fourth-string Buckeyes quarterback Quinn Ewers has just started his freshman year at The Ohio State University.
Just over a month on campus, the teenager was already making more than any Ohio State Faculty member through his NIL. He put himself on pace to earn $6 million before ever stepping onto an NFL field. Ewers has since transferred to the University of Texas, where he plays the Longhorn's starting quarterback. 
Another teen with an even bigger name than Quinn Ewers will rake in millions through his NIL: Arch Manning, Peyton and Eli Manning's nephew. The 17-year-old committed to the University of Texas in June 2022. Arch has yet to begin his college football career. However, experts believe he could easily make $5-$10 million through NIL once he does.
While this is undoubtedly a great opportunity for college athletes, are these teenagers ready to handle large amounts of money? Ben Roethlisberger doesn't think so. 
Ben Roethlisberger's guide to NIL in the NCAA 
Roethlisberger discussed the pros and cons of NIL in a recent podcast episode. Big Ben isn't against the NIL policy. But he does think the NCAA needs to better monitor the funds that college athletes receive from their personal brands.
One of Roethlisberger's biggest concerns is that student-athletes won't finish their degrees if they earn millions throughout college. This may not be a big deal if they can handle money responsibly. However, Roethlisberger worries that many simply won't have the maturity to save or invest for the future.
To mitigate these concerns, Roethlisberger suggests the NCAA only gives college athletes a percentage of their money upfront. He thinks they should hold onto the rest until they earn their degrees.
On his podcast, Roethlisberger stated, "I wish they could get these kids, like if they want a deal, there should be some clause, like you get 50% of it, or 10%, whatever it is, upfront, and then you get the rest after you graduate. Like, hold it 'til graduation somehow just to incentivize graduation."
The veteran quarterback went on to say that if a kid leaves for the NFL early and doesn't graduate, it's really not that big of a deal because they'd make it up within the first couple of years in the NFL anyway.
Roethlisberger closed his thoughts, saying, "I don't know, maybe it can't work. But something I thought of, like, man, it'd be great if you could find a way to incentivize graduation."
Stats courtesy of Pro Football Reference.