Bengals Playoff Chances: How the Bengals Can Clinch a Spot in the NFL Playoffs in Week 16
How the Cincinnati Bengals can clinch a spot in the NFL Playoffs in Week 16.
With a 10-4 record and riding a six-game winning streak, the Cincinnati Bengals' playoff chances are looking pretty good heading into their Week 16 matchup with the New England Patriots.
After spending most of this season behind the Baltimore Ravens in the AFC North, Joe Burrow & Co. took over first place this past Sunday with a come-from-behind victory over Tom Brady and the Tampa Bay Buccaneers, while the Lamar Jackson-less Ravens dropped to 9-5 with a 13-3 loss to the Cleveland Browns.
As the defending AFC champs don't have the easiest schedule coming down the stretch, they'll want to punch their ticket to the NFL Playoffs as soon as possible. And the Bengals can do just that in Week 16.
Bengals playoff chances: How the Bengals can clinch a playoff spot in Week 16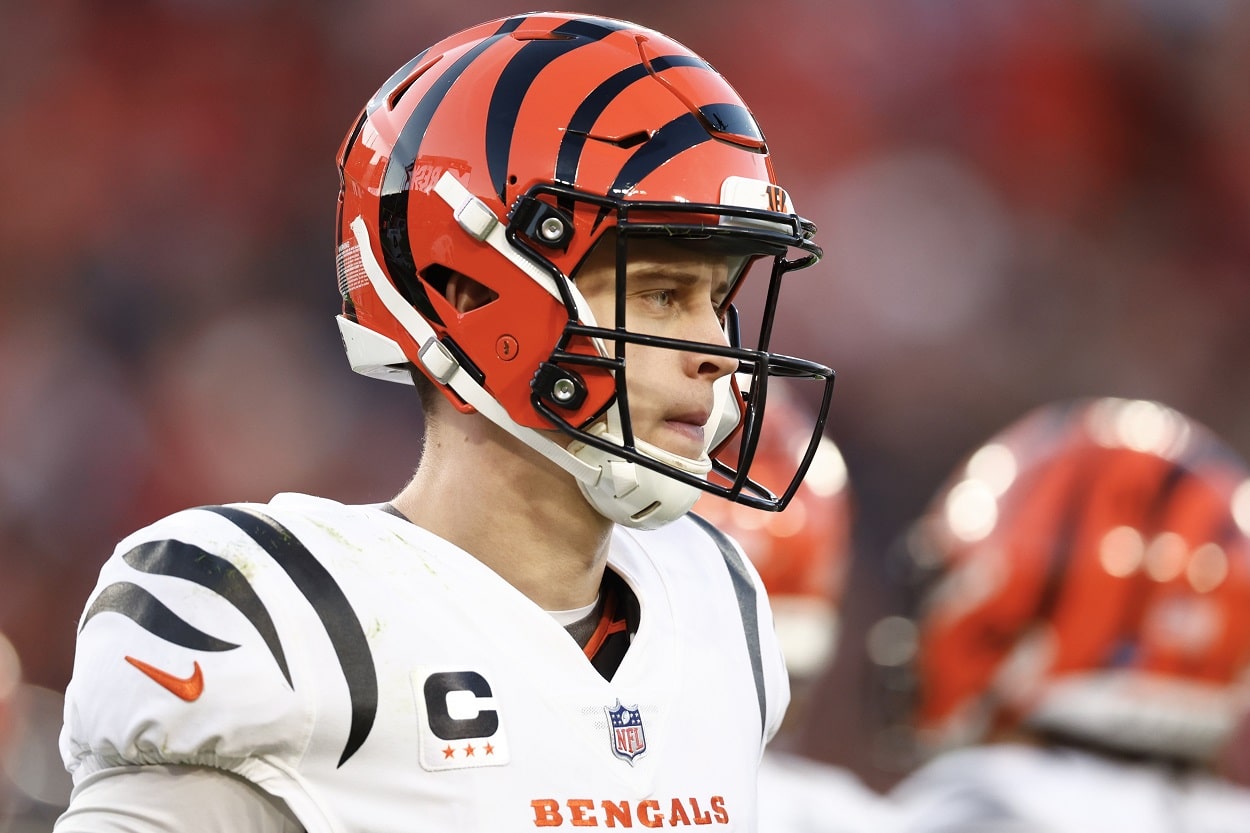 Coming into Week 16, FiveThirtyEight puts the Bengals' playoff chances at 99%, which makes sense.
Currently 10-4 and sitting in the No. 3 spot in the AFC playoff picture, Cincinnati holds a two-game lead over the two teams in the sixth and seventh slots in the conference, the Los Angeles Chargers and the Miami Dolphins, who are both 8-6 with three weeks remaining in the regular season.
So while they can't win the AFC North this week, the Bengals can clinch their spot in the postseason for the second straight year. And all they have to do is not lose to the Patriots, as a win or tie against New England on Saturday afternoon gets the job done.
But Cincy may even clinch before playing a single down on Christmas Eve, as a New York Jets loss or tie against the Jacksonville Jaguars on Thursday night gets the job done as well.
Following their matchup with the Pats, the Bengals square off with the Buffalo Bills in a possible AFC Championship preview in Week 17 and close the season with a showdown against the Ravens, which could decide the AFC North.