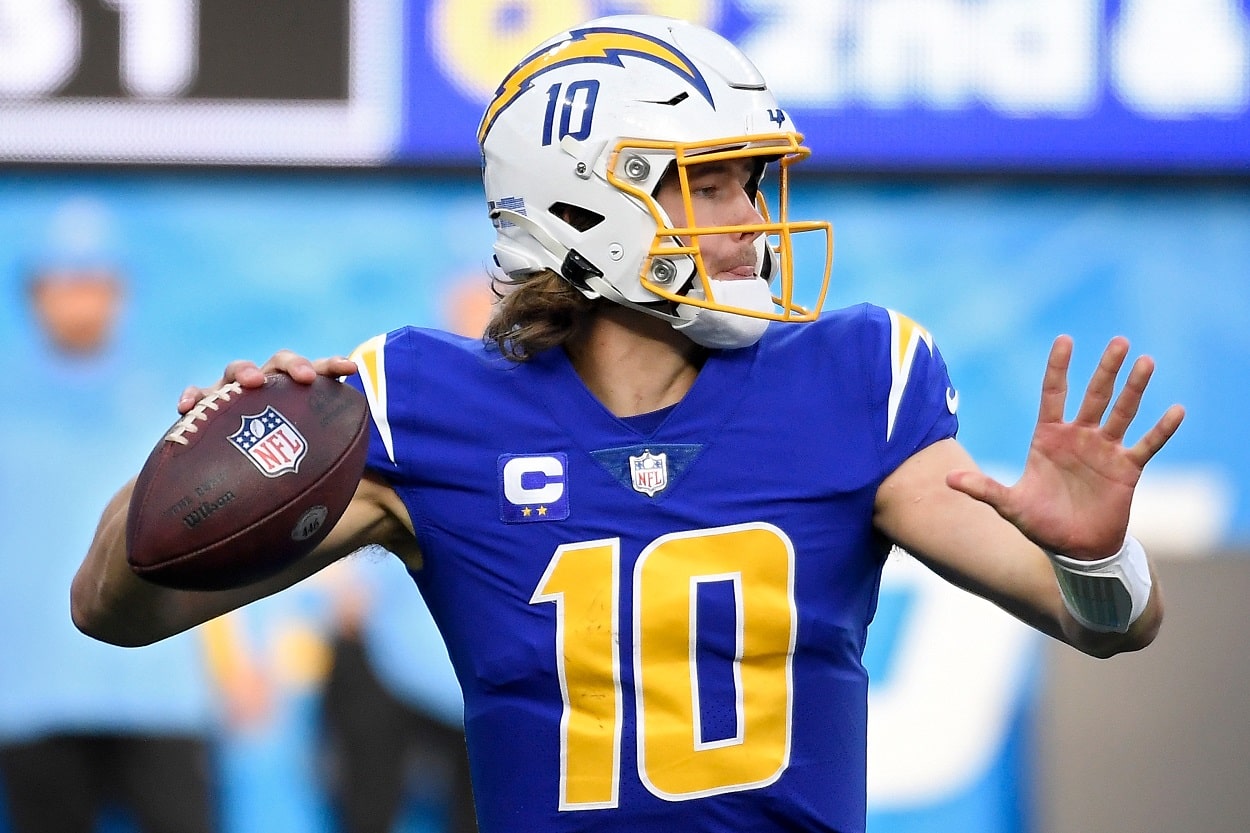 Chargers Playoff Chances: How the Chargers Can Clinch a Spot in the NFL Playoffs in Week 16
How the LA Chargers can clinch a spot in the NFL Playoffs in Week 16.
While the 2022 campaign may not have gone quite as smoothly as expected, the Los Angeles Chargers' playoff chances are still high heading into their Week 16 matchup on Monday night with the Indianapolis Colts.
While out of the running to win the AFC West, which the Kansas City Chiefs locked up this past Sunday with a win over the Houston Texans, Justin Herbert & Co. currently reside in the No. 6 spot in the AFC playoff picture at 8-6 and can punch their ticket to the NFL Playoffs for the first time since the 2018 season this weekend.
Chargers playoff chances: How the Chargers can clinch a playoff spot in Week 16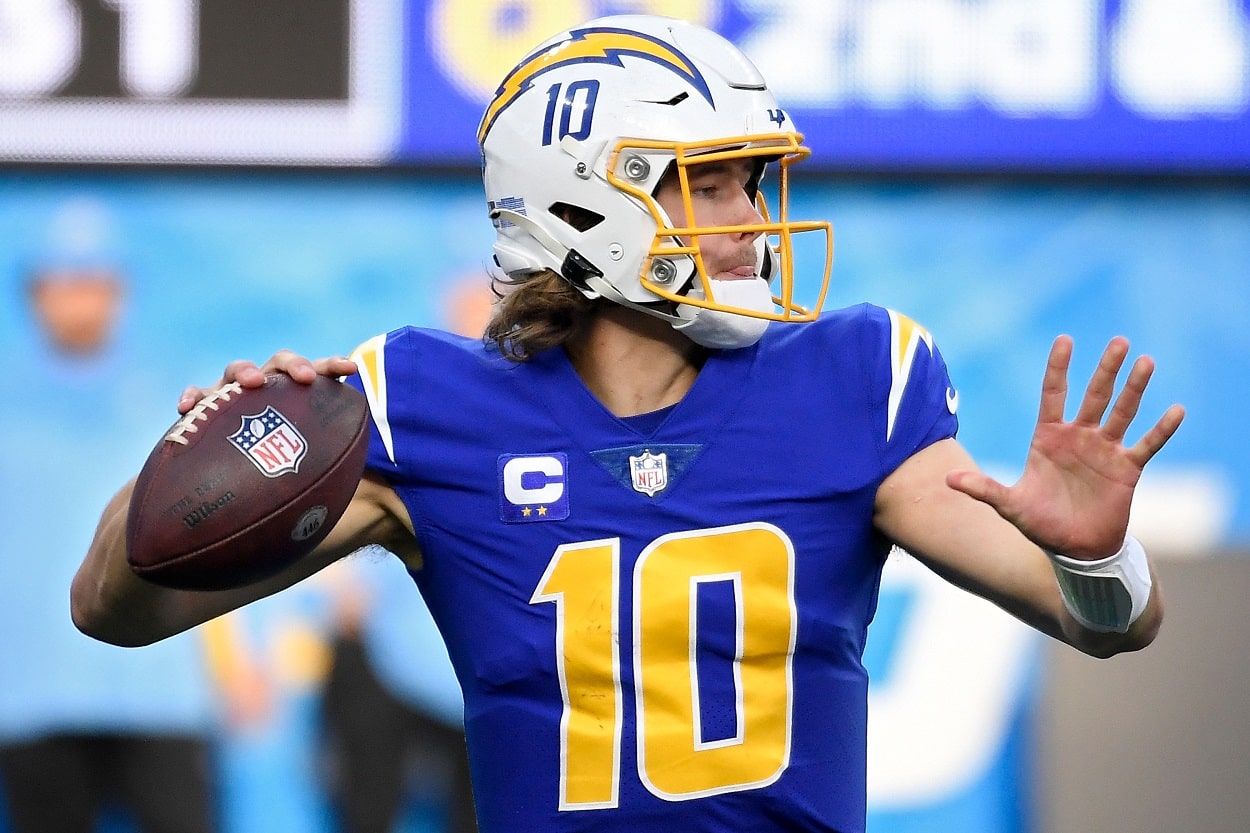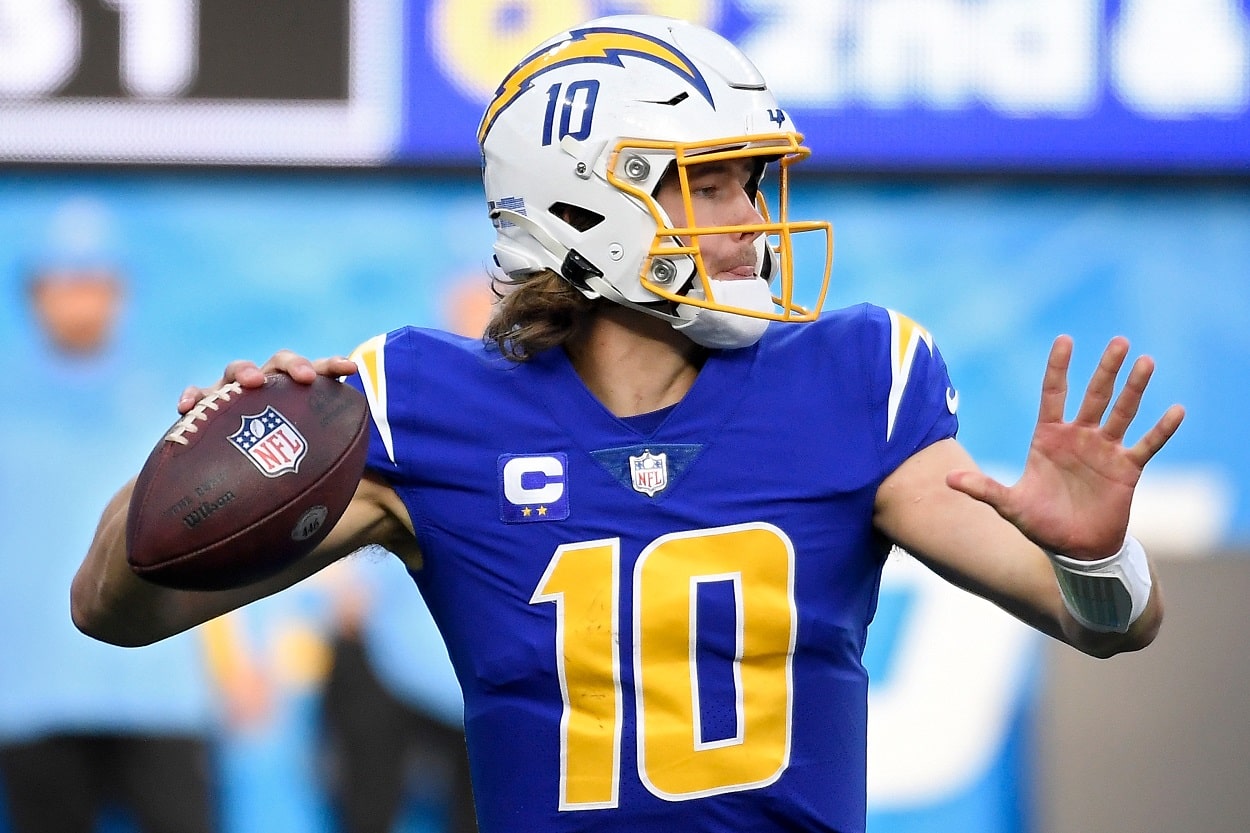 Coming into Week 16, FiveThirtyEight has the Chargers' playoff chances at 83%, which makes sense as their three remaining games are all easily winnable.
As mentioned, LA squares off on Monday night with the Colts, who are coming off an embarrassing loss to the Minnesota Vikings in which they coughed up a 33-point lead. In Week 17, the Chargers have the battle of Los Angeles with the Rams, who own one of the worst records in the NFL at 4-10. And then they close the season against the Denver Broncos, who also currently hold a 4-10 record.
So LA is in pretty good shape.
But let's not get too far ahead of ourselves. Let's take a look at the three scenarios that could get the Chargers into the postseason in Week 16, all of which begin with a win over the Colts.
Chargers win vs. Colts + Raiders lose or tie vs. Steelers + Patriots lose vs. Bengals + Jets lose vs. Jaguars
Chargers win vs. Colts + Raiders lose or tie vs. Steelers + Patriots lose vs. Bengals + Jets tie vs. Jaguars + Dolphins lose vs. Packers
Chargers win vs. Colts + Raiders lose or tie vs. Steelers + Patriots tie vs. Bengals + Jets lose vs. Jaguars + Dolphins lose vs. Packers