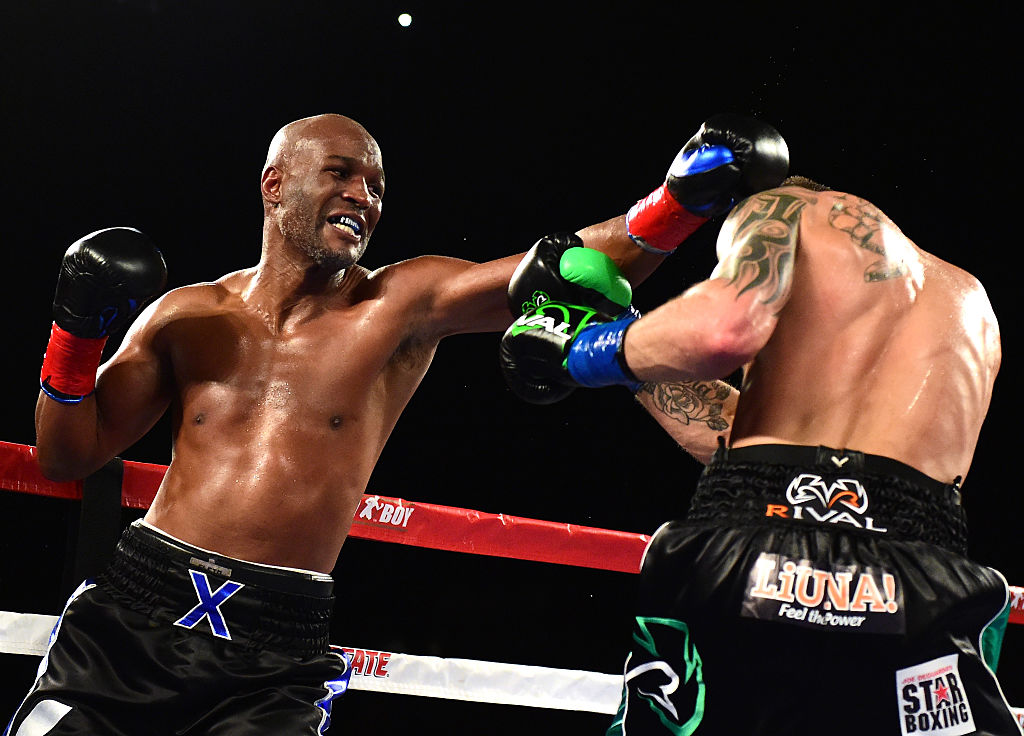 Bernard Hopkins' Success in the Ring Made Him a Wealthy Man Despite His Time in Prison
Bernard Hopkins spent time in prison at a young age. However, he then became one of the greatest boxers ever and earned a lot of money.
For over 20 years, Bernard Hopkins was a great boxer. When looking at his resume, you will see an insane amount of accomplishments. From defending his middleweight title a record-breaking 20 times to becoming the oldest boxer to ever win a title, Bernard Hopkins was dominant in the ring. However, his life was not always the greatest. He served a 56-month prison sentence before his career even started. Despite going through that trial at a young age, Hopkins ultimately became extremely wealthy.
Bernard Hopkins overcame a tough upbringing
When looking at Bernard Hopkins now, you see someone who is extremely successful. However, by the time he was 11 years old, he was into petty theft, according to The Atlantic. Then just a couple of years later he had mugged people and had gone to the emergency room three times with stab wounds. 
In 1982, Hopkins received an 18-year prison sentence after getting nine felonies. His time in prison changed him, though. According to The Atlantic, Hopkins told the Philadelphia Daily News, "When I saw a guy murdered for a lousy pack of cigarettes, something in me snapped. I knew that I had to be responsible for turning my own life around."
Around the age of 21, Hopkins discovered boxing. He then ultimately served 56 months in prison and vowed to never come back once he was released. In fact, the warden told Hopkins he would see him again. Hopkins, however, replied by saying, "I ain't ever coming back here," according to Bleacher Report.
Hopkins was one of the greatest boxers of all-time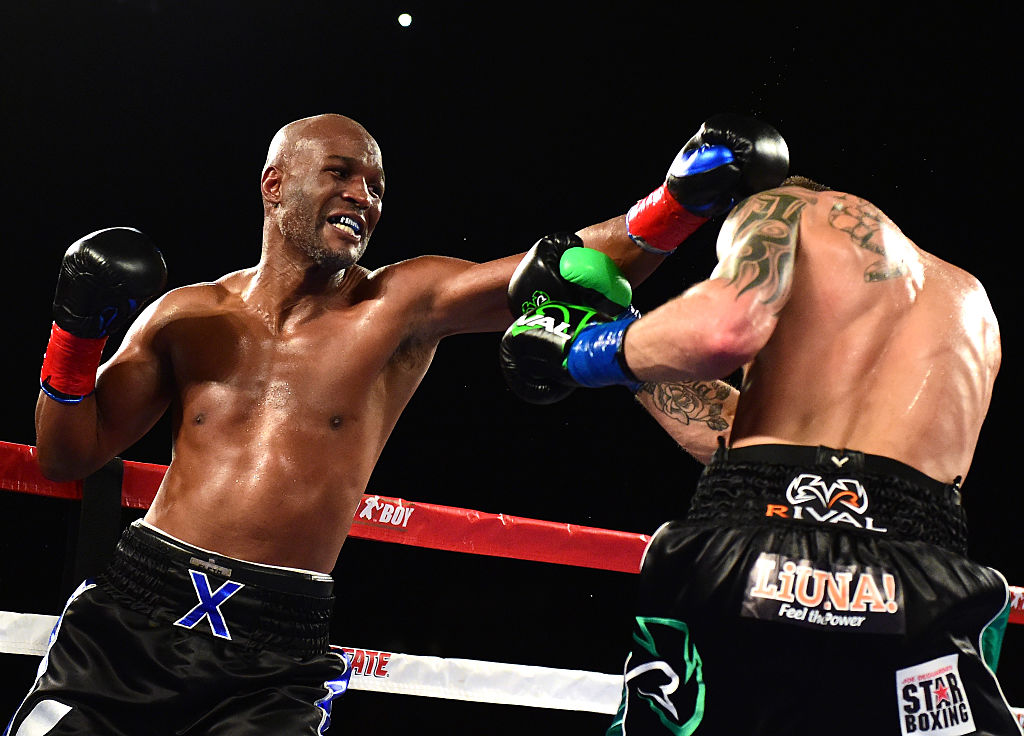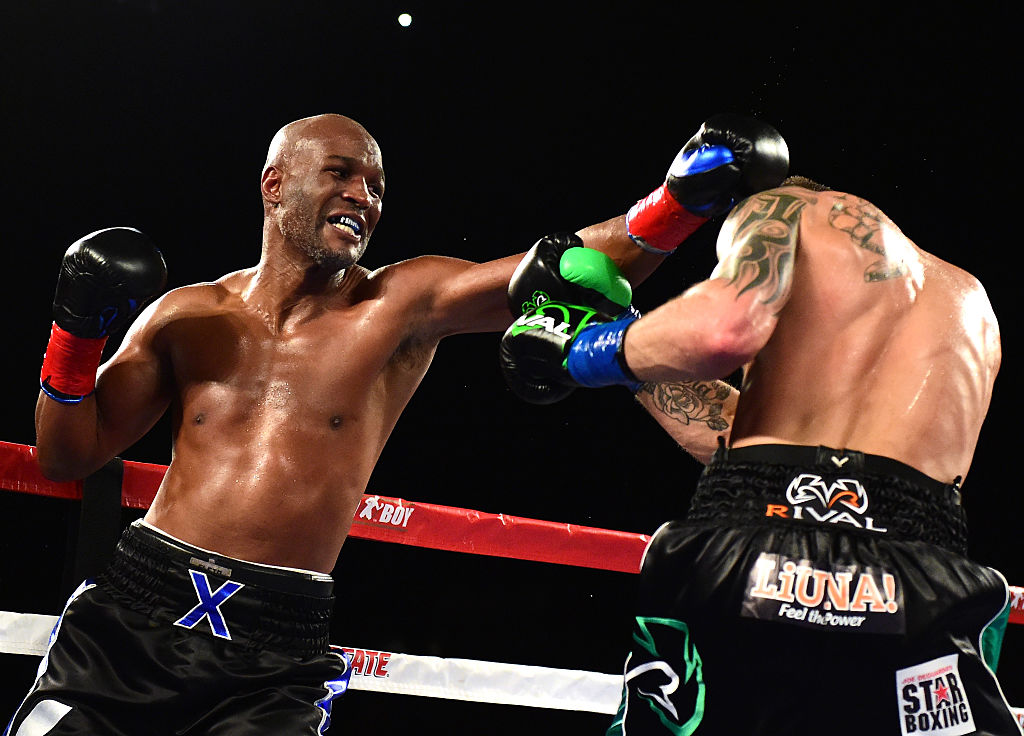 In 1988, Bernard Hopkins lost his first fight to Clinton Mitchell, according to BoxRec. However, he then won his next 22 fights. Hopkins then won an International Boxing Federation (IBF) world middleweight title in 1995. Then for over 10 years, Hopkins held the IBF world middleweight champion title, according to BoxRec. He also passed Carlos Monzon's record for most title defenses as a world middleweight champion with 20.
Hopkins also unified the middleweight title for the first time since 1987, according to ESPN, as he was the super champion from Sep. 29, 2001 to July 16, 2005, according to BoxRec. He also won the World Boxing Council (WBC) light heavyweight title, the IBF light heavyweight title, and was the light heavyweight super champion in April 2014, according to BoxRec. He ultimately became the oldest fighter to unify titles at 49 years old and the oldest one to defend a world title, according to ESPN. This came after he was the oldest boxer to win a world title at 46 and 48.
Hopkins' last fight was on Dec. 17, 2016. He finished his career with a record of 55-8-2. 
Becoming extremely wealthy
Despite spending time in prison, Hopkins earned a lot of money for his success in the boxing ring. Hopkins' net worth is estimated to be $40 million, according to Celebrity Net Worth. 
Hopkins' career ended right before his 52nd birthday in 2016, but he is still involved in the sport. He is a partner of Golden Boy Promotions as he works with Oscar De La Hoya and Eric Gomez, according to the promotional company's site. So, his net worth could possibly keep growing.
Hopkins' story is truly inspiring. ESPN's Nigel Collins wrote an article in 2016 after his last career fight about how his career would make a great movie.
"Hopkins' election to the International Boxing Hall of Fame is assured, but the promise he kept when he left prison remains his greatest triumph," Collins wrote. "It is the underlying theme of any movie attempting to capture the true spirit of the miracle worker who fell to earth last Saturday."

Nigel Collins, ESPN
From stealing at just 11 years old and then going to prison at only 17 years old, Hopkins did the impossible and turned his life around completely. Do you think the 17-year-old Hopkins thought that he would be worth $40 million one day? Probably not. We can all learn that anything is possible by just reflecting on the spectacular career of Bernard Hopkins.