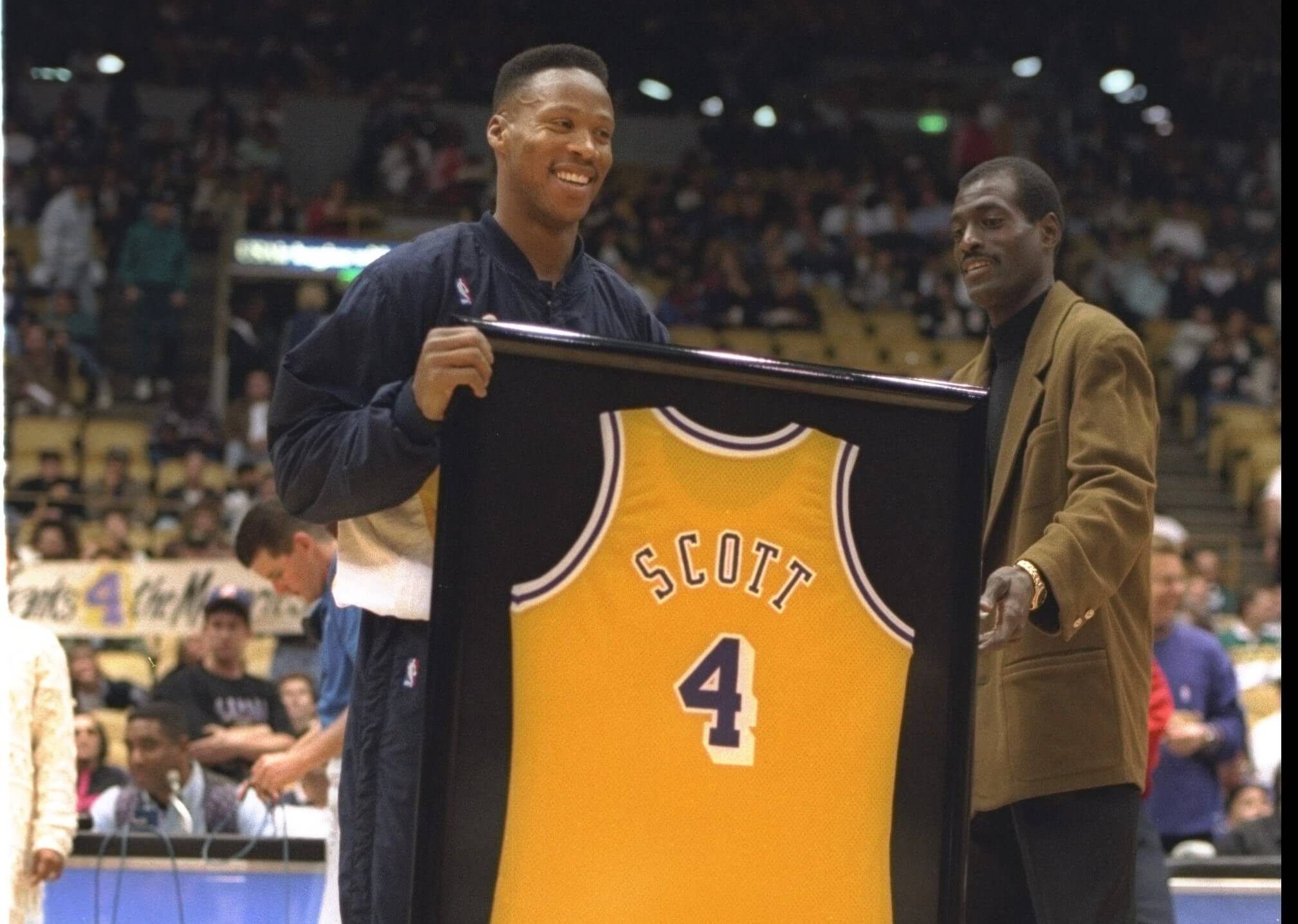 Best NBA Guard Trio Ever? Michael Cooper, Byron Scott Emphatically Say They are Two-Thirds of It
Michael Cooper and Byron Scott say there's no doubt they were part of the best guard trio in the history of the NBA. That might not be the case.
Michael Cooper made a bold statement, and his former Los Angeles Lakers teammate agreed with it.
The two recently got together on Cooper's Showtime With Coop podcast and reminisced about their playing days in the 1980s. They have eight championship rings between them — all with the Lakers. Cooper opened by saying he and Scott are clearly two-thirds of the greatest guard trio in NBA history. Detroit Pistons fans might have something to say.
Michael Cooper, Byron Scott believe 'no doubt' they were part of the best guard trio in NBA history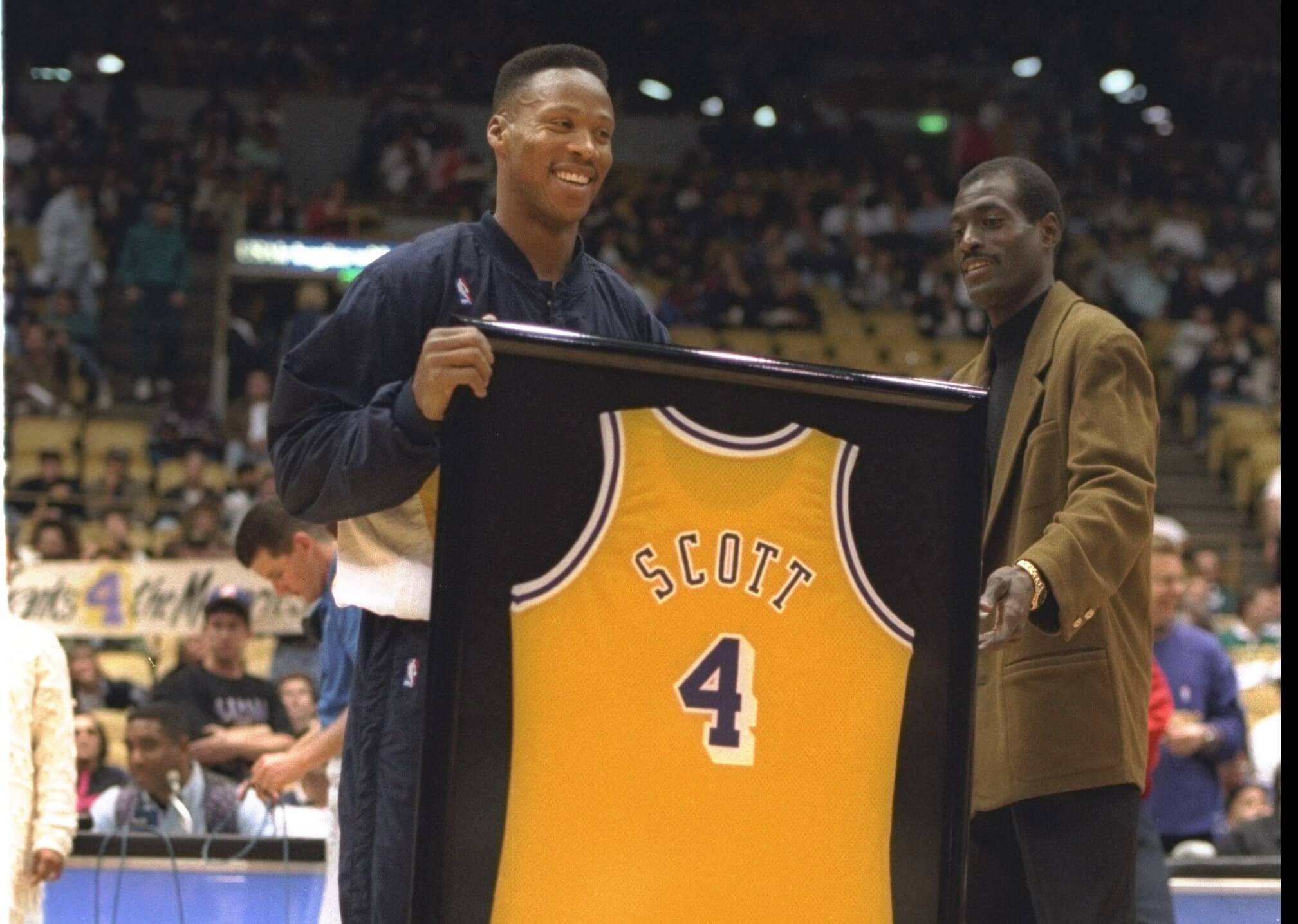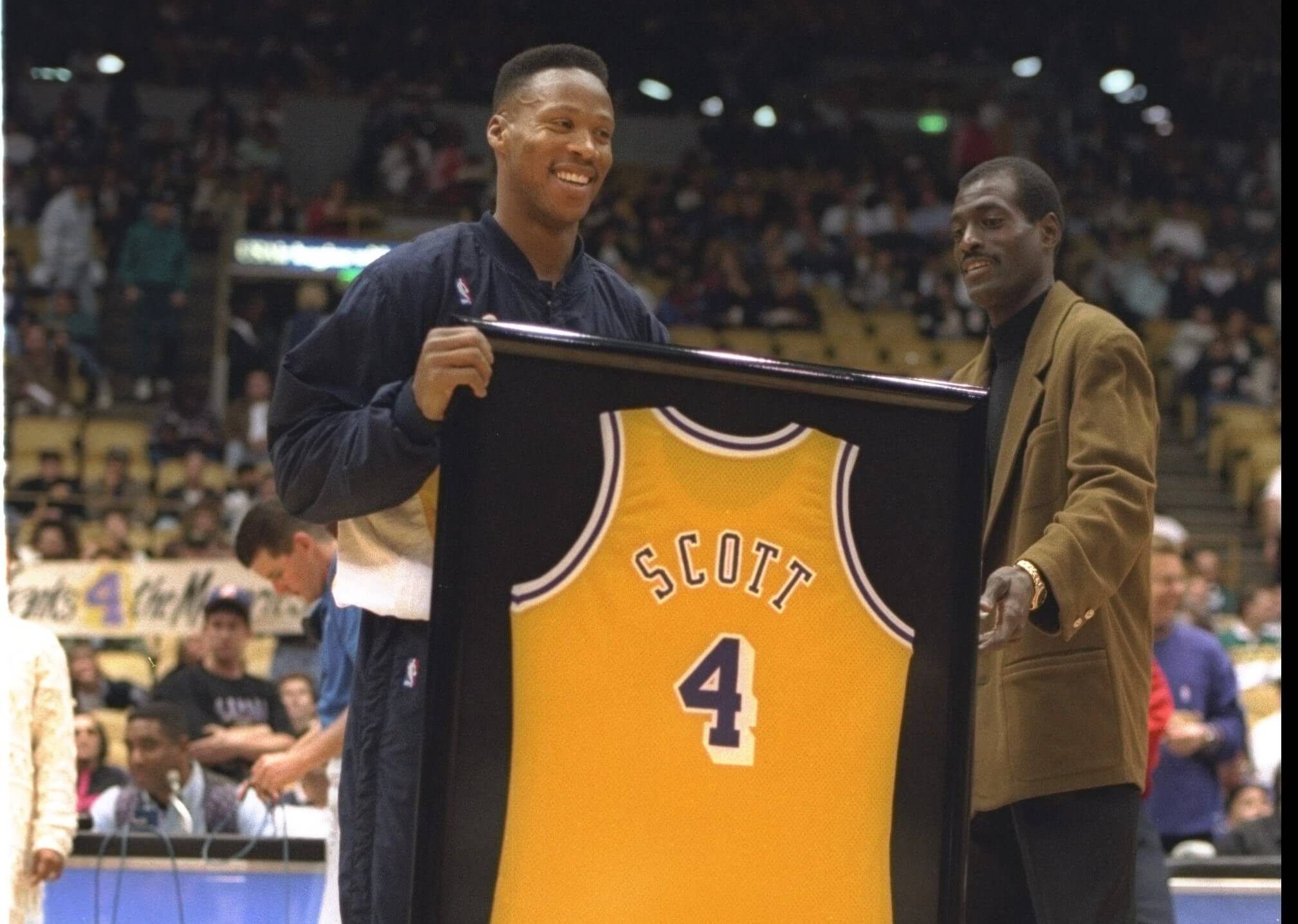 Michael Cooper came to the Lakers as a third-round selection in the 1978 NBA Draft. He spent all 12 of his NBA years with the Lakers. A defensive specialist, he earned the highest praise from Larry Bird when the Celtics legend said Cooper was the only defensive player who really gave him trouble.
Scott, drafted fourth overall in 1983 by the San Diego Clippers, was quickly traded to the Lakers and spent 11 of his 14 years in the NBA in LA. The two got together and Cooper immediately made his bold statement.
"Michael Cooper, Byron Scott, Magic Johnson, you can't name any other three guards in the history of the league that were better than us," Cooper said. "What do you think about that, B?"
Scott wholeheartedly agreed.
"I agree 110 percent with you," Scott said. "I've been debating that for years, and I've been looking at other backcourts trying to figure it out. When you put together the threesome that we had back in the Showtime '80s, there is not a better backcourt in the history of basketball."
Scott said he even went back to the early Lakers days of Jerry West and couldn't find three that were better. He said his trio was clearly the best.
"No doubt Michael Cooper, Byron Scott, Magic Johnson, without a doubt," Scott said.
Cooper and Scott are right there, but it's no slam dunk like they say it is
Cooper said there was only one group that came close.
"When I was kind of thinking about this, there is only one that may rival us," Cooper told Scott. "Back in the late '60s-'70, Walt Frazier, Dick Barnett, and Earl 'The Pearl' Monroe. That was a good three, but the only one of them that could play defense was Frazier. The other ones weren't defensive. All three of us were pretty good defensive players."
"You were the best defensive player I've been around," Scott said. "When I talk about all-around defense, you had everything — speed, quickness, strength, athleticism. You had the long-ass arms, so you could guard 6-8, 6-9 guys.
"Earl and Walt, there's no doubt about it, those guys were great with Barnett, but those three guys, to me, still don't hold a candle to what we were able to do on both ends of the floor."
It seems like the two forgot about Isiah Thomas, Joe Dumars, and Vinnie Johnson. The Detroit Pistons trio from the 1980s, individually, were just as good. They didn't have the championships the three Lakers had, but they also didn't have Kareem Abdul-Jabbar manning the middle.
Neither Cooper nor Scott ever made an NBA All-Star team. Although they were terrific players, they had boatloads of talent around them, including Magic, arguably the best point guard to ever play. You could even say Cooper, Norm Nixon, and Magic was the better LA trio.
Thomas is a shade below Johnson as a point guard, but Dumars is a six-time All-Star and was named to the All-Defensive Team five times. He also averaged 16.1 points in his 14 years. Dumars gets a heavy edge over Scott, who was never named All-Defensive and averaged 14.1 points in his career.
Cooper made his money on defense, but Vinnie Johnson made his on offense. Nobody came off the bench and provided an offensive spark like "The Microwave." He averaged 12.0 points off the bench. Cooper averaged 8.9 points.
Yes, Cooper wasn't asked to score on that team. His job was to play lock-down defense. With Dennis Rodman and Bill Laimbeer on the Pistons, Johnson wasn't asked to play defense. His job was to provide scoring off the bench.
Personally, I'll give the Pistons trio an ever-so-slight edge over Magic, Scott, and Cooper.