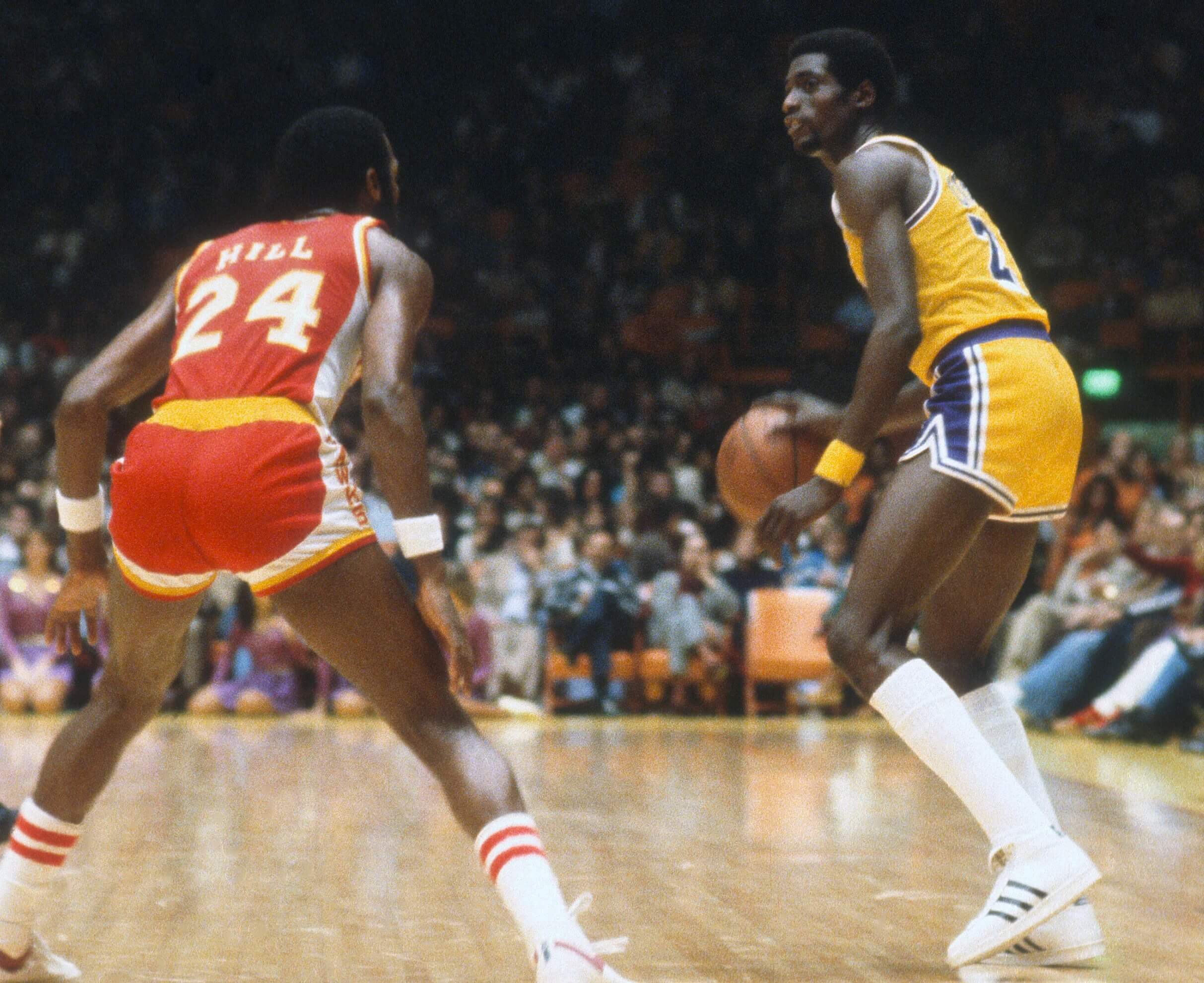 Michael Cooper Recalls His Brutal 'Welcome to the NBA' Moment Suffered at the Hands of a Former LA Lakers Teammate
Former LA Lakers guard distinctly remembers his "welcome to the NBA" moment.
Michael Cooper came into the NBA in 1978 and established himself as one of the key pieces to the Showtime Los Angeles Lakers of the 1980s. He wasn't flashy like Magic Johnson. He wasn't dominant like Kareem Abdul-Jabbar.
Cooper flew under the radar because his offense was secondary. The 6-foot-7 guard out of New Mexico was a third-round pick of the Lakers in the 1978 NBA Draft but played a significant role on five championship teams by shutting down the opposing team's best player.
Michael Cooper made his money by playing defense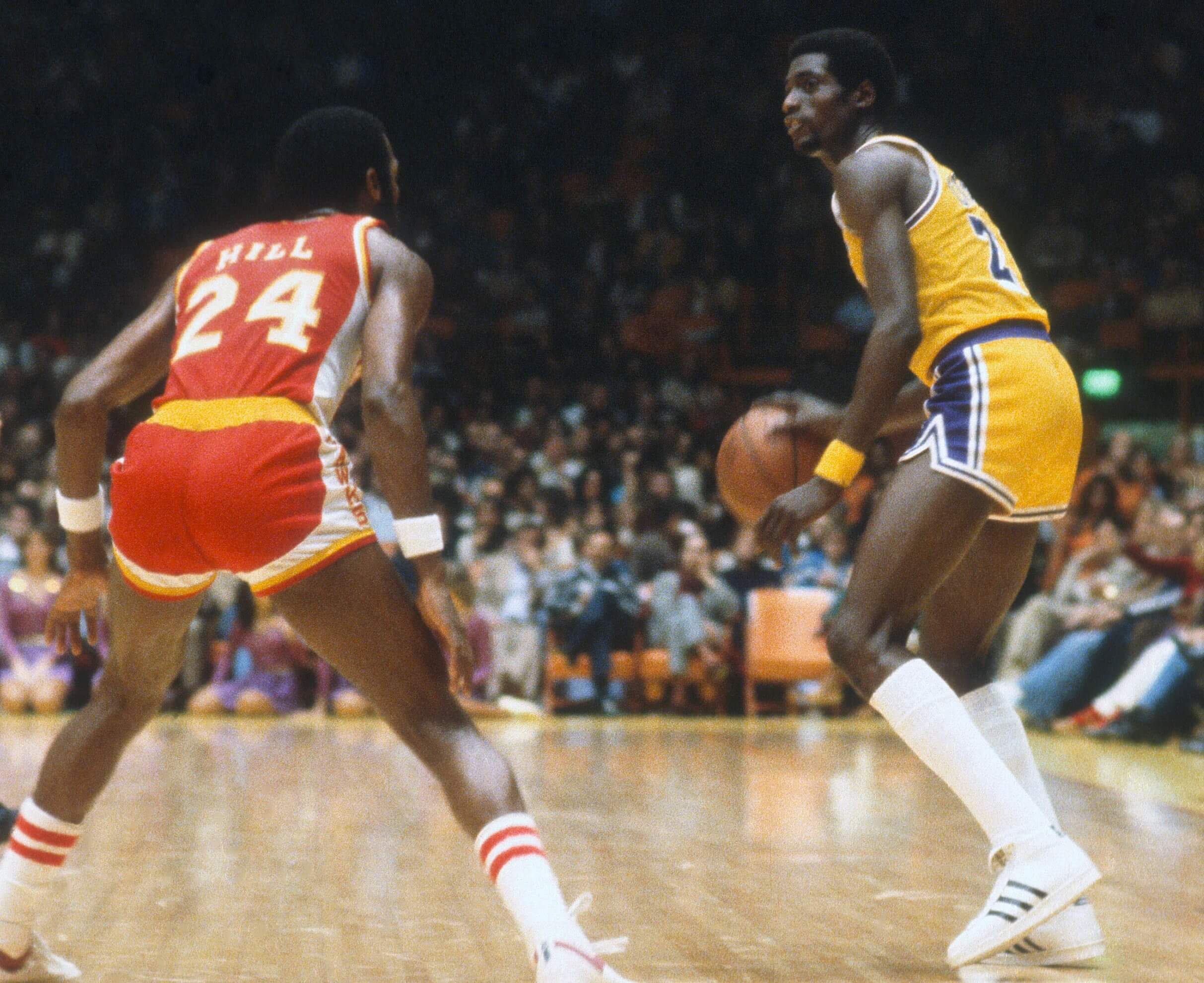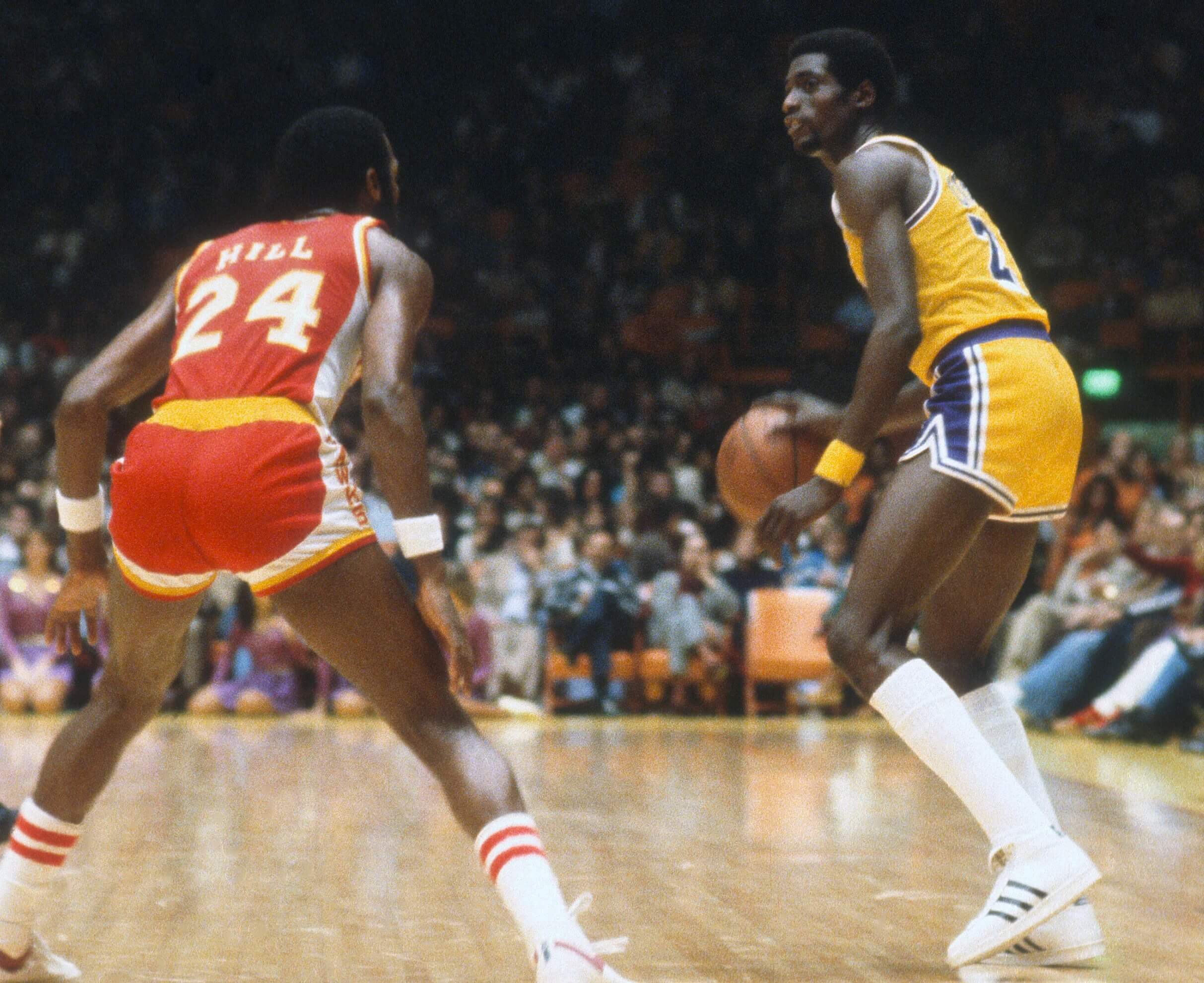 Occasionally, Michael Cooper would break out offensively, but that wasn't the reason he lasted 12 years in the NBA. The Lakers had Magic and Kareem. They had James Worthy and Byron Scott. There was more than enough offense to go around.
Cooper sacrificed headlines for championships. None of that went unnoticed by his teammates. Johnson pointed it out when he was a guest on the All the Smoke podcast in January.
"Michael Cooper played a big role in us winning," Johnson said. "Coop could've started for any team in the league. He decided the sixth-man role was great for him. Whoever the highest scorer was on the opponent's team, he would take him and really shut him down."
Cooper did the dirty work. His job was to try and limit guys like Larry Bird, George Gervin, and several other top-notch scorers. He deflected much of that well-deserved credit for his defensive success.
"What I always tell people is you guys — you, Magic (Johnson), (James) Worthy, Kareem. I was only as good as you guys were giving me my help," Cooper said on Scott's Off the Dribble podcast. "I knew if I went out there, and Larry got by me several times, but you were always there. Magic was always there."
Cooper vividly remembers his 'welcome to the NBA' moment
Cooper wasn't a high draft pick like many of his fellow teammates. His spot on the roster wasn't a given, so he had to battle his way — literally — into the league. Cooper recalled how he knew right away that life in the NBA wouldn't be so easy.
That came courtesy of Ron Boone, a 6-foot-2 veteran guard who was a former teammate of Cooper for a short time in LA.
"Ron Boone gave me the nastiest welcome to the NBA," Cooper said on his Showtime With Coop podcast. "I remember when I came in with the Lakers, Ron Boone was with the Lakers. Because of our youth movement, all those players like Ron Boone, Lou Hudson, Jim Brewer got shipped out because myself and Magic came in.
"Well, Ron ended up in Utah. The first time we played the Utah Jazz, at the old Salt Palace, he had just gotten traded there and it was the first regular-season game. Ron is about a year away from being retired, he had some venom for me. I'm running down the floor, and I cut down the middle. Ron Boone hit me so hard in the chest with his forearm. He hit me so hard and said, 'Welcome to the NBA, motherf***er.'
"That, right there, changed my whole life in the NBA. I'll never forget that. I passed the ball, and I'm making a cut through the lane. Ron was guarding me and hit me. Took all the air out of me. I just grabbed myself and ran to the side because I had to catch my wind, but as I was going he said, 'Welcome to the NBA, motherf***er.'"