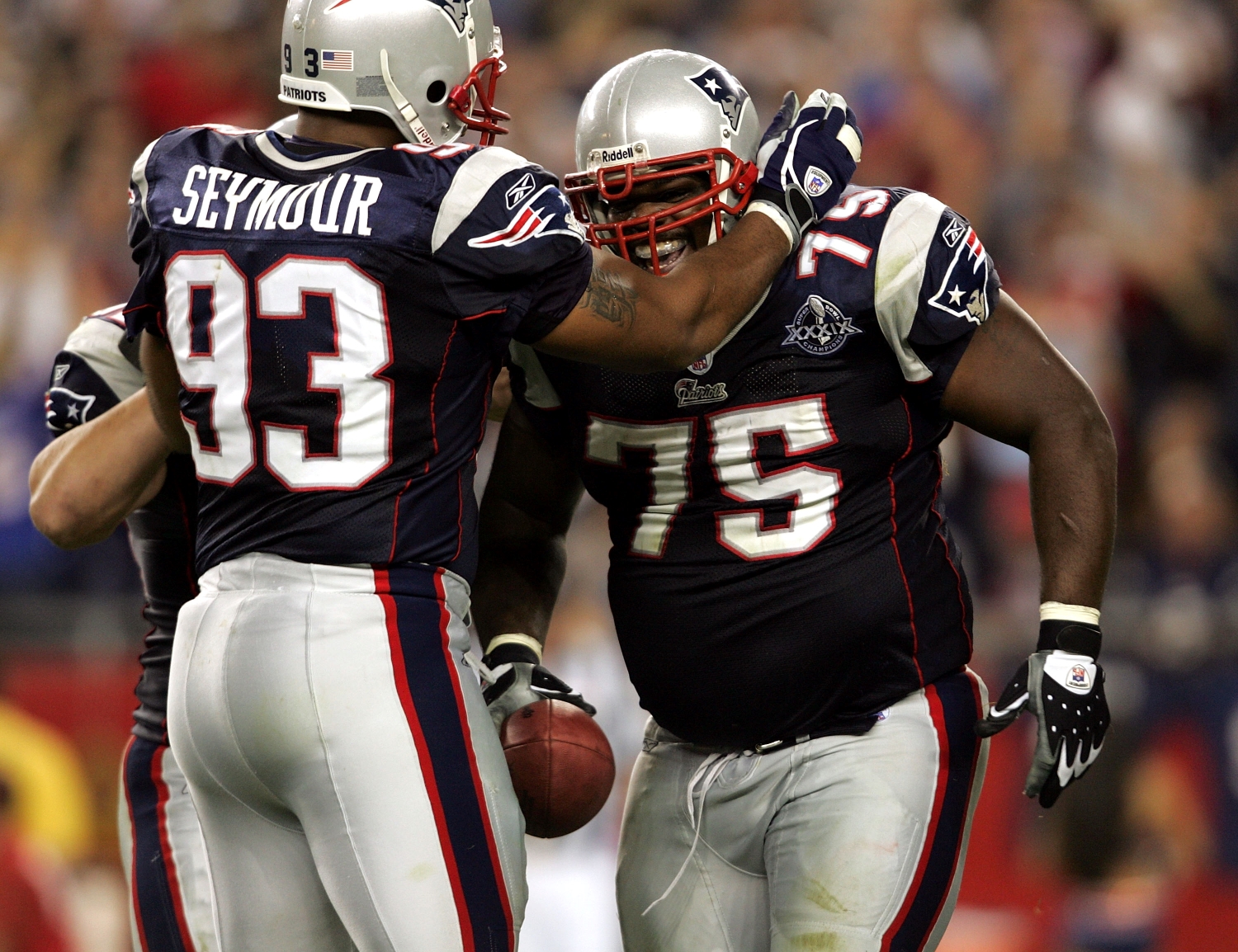 Bill Belichick's Powerful Words Should Help Hall of Fame Hopefuls Richard Seymour and Vince Wilfork Secure Their Well-Earned Busts in Canton
Richard Seymour and Vince Wilfork received powerful praise from Bill Belichick that shows exactly why they deserve busts in the Pro Football Hall of Fame.
Bill Belichick has been around the NFL for so long that he got a chance to coach the greatest defensive player of all time and the greatest quarterback of all time. Of course, the longtime leader of the New England Patriots has worked with plenty of talented players besides Lawrence Taylor and Tom Brady, including a pair of standout defensive linemen who have their sights set on earning busts in the Pro Football Hall of Fame.
And for voters who may be sitting on the fence about putting Richard Seymour and Vince Wilfork in Canton, Belichick's powerful praise should convince them to check "yes" on the ballot.
Richard Seymour and Vince Wilfork officially inched closer to earning the ultimate NFL honor
On Wednesday, 26 retired NFL stars officially inched closer to achieving legendary status.
The Pro Football Hall of Fame released the list of semifinalists for the Class of 2022, which includes plenty of big-name players. To no surprise, high-profile pass catchers Torry Holt, Andre Johnson, Reggie Wayne, Anquan Boldin, and Hines Ward all made the cut.
But the group also features a few talented big men who made a living in the trenches.
Two familiar names stand out for Patriots fans, as Richard Seymour and Vince Wilfork moved on to the next round of the voting process. The former earned five of his seven Pro Bowl berths as the leader of New England's vaunted front seven. The latter earned Pro Bowl honors five times while establishing a reputation as the league's most dominant nose tackle.
Most importantly, though, Seymour and Wilfork helped Bill Belichick build a dynasty. While Tom Brady certainly played a key role in establishing a winning culture in Foxborough, so did the two defensive linemen who arrived as first-round picks in 2001 and 2004, respectively.
Will the beloved former Patriots stars receive the ultimate recognition for their achievements, though?
That remains to be seen.
But voters shouldn't need any further convincing based on what Belichick said Friday.
Bill Belichick's powerful praise shows why both Patriots legends should get inducted into the Pro Football Hall of Fame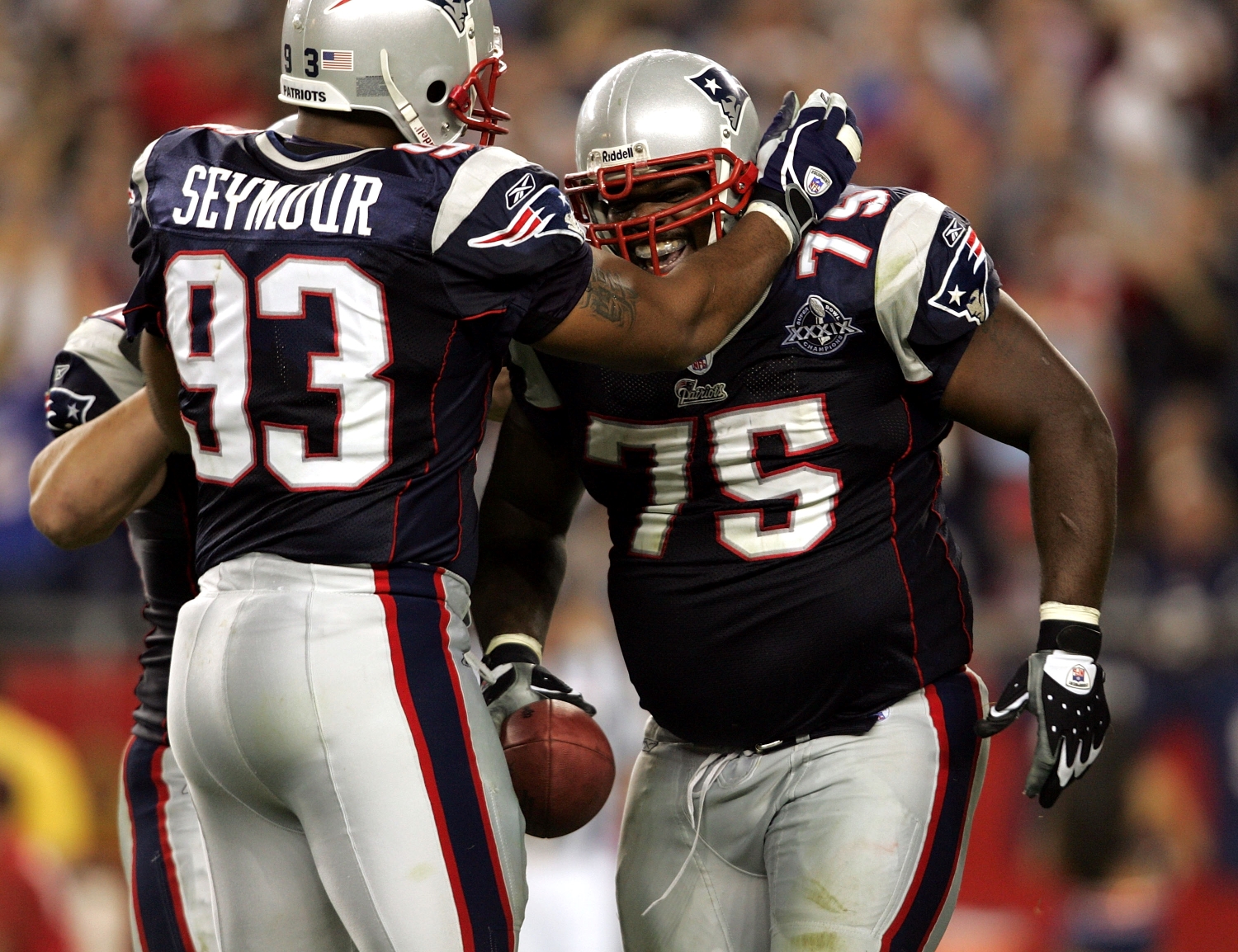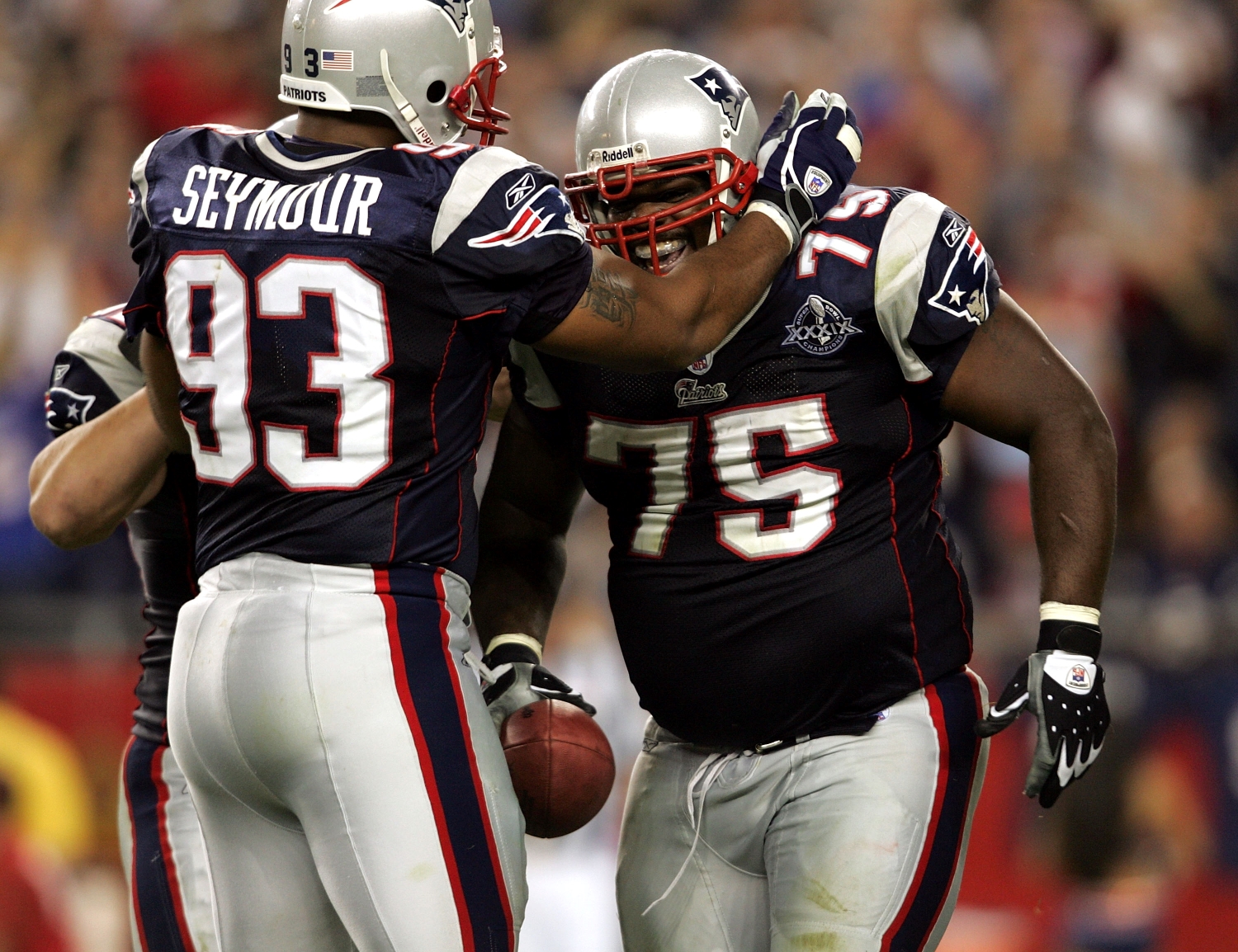 Considering he's spent his entire life around the game of football, Belichick shouldn't have any trouble identifying who belongs in the Hall of Fame. And it's clear he sees worthy candidates in Seymour and Wilfork — two talented, team-first players who did everything right on and off the field.
In fact, his powerful praise for the physically overwhelming linemen shows exactly why both deserve enshrinement.
"Those are the two best defensive linemen that I've coached," Belichick told reporters. "Vince was a phenomenal player, and he was quite different from Richard. Richard was a phenomenal player and quite different from Vince. But both very dominant in their own way, and kind of in their own position."
He followed up with some insight into each player's impact.
"Richard's almost impossible to match up against," Belichick explained. "But in a way, Vince is almost impossible to block in the running game. And in the passing game, there's some guys that would match up against him, but his overall strength and athleticism for his size was pretty impressive."
His final remark made it clear that both defenders definitely belong in Canton.
"In my hall of fame, those two guys are there — without a doubt," Belichick said.
With that type of backing, it seems like Seymour and Wilfork should feel confident about their chances of donning a gold jacket soon. Although neither player racked up prolific stats (Seymour recorded 57.5 sacks in 164 regular-season games; Wilfork totaled 16 in 189), that shouldn't matter.
Belichick's two-gapping system required both linemen to occupy blockers, maintain leverage, and open up lanes for linebackers to make plays. That didn't put Seymour and Wilfork in the best position to post gaudy sack totals, but it did put the team in position to win multiple Super Bowl titles. In this case, the pure numbers don't measure up to the impact they had on the game.
If anything, the fact they combined for nine first- and second-team All-Pro selections sums up their dominance and cements their worthiness for the Hall of Fame.
Belichick believes another former New England star should have a bust in Canton
As the two pillars of the Patriots' rugged front seven, Seymour and Wilfork commanded ample attention from offensive lines and still managed to defeat double-teams on a routine basis. In an era where the passing game didn't matter nearly as much, they handled business with an uncanny combination of brute force and deceptive athleticism. And between their individual accomplishments and Super Bowl rings, they have compelling cases to become permanent members of the Pro Football Hall of Fame.
Interestingly, though, another key figure from the early dynasty days did not become a semifinalist.
Rodney Harrison, who played for the Patriots from 2003-08, couldn't convince enough voters to send him to the next round. A two-time Pro Bowler who earned two rings in New England, he earned widespread respect from everyone within the organization for his toughness, leadership, and clutch playmaking skills.
Yet despite being one of the best safeties of his generation, Harrison remains on the outside looking in.
Just don't tell Belichick the Patriots Hall of Famer has no business being in the discussion to earn a bust in Canton, too.
"I think that Rodney Harrison 100% belongs in that conversation," he said. "And I have coached some of the other safeties that have been enshrined in the Hall of Fame, and not taking anything away from them, but certainly Rodney Harrison belongs in that conversation. He certainly belongs in the conversation with other players who are already there."
Seems like a strong stamp of approval, right?
Unfortunately for Harrison, he'll have to wait till next year to see if voters agree.
All statistics courtesy of Pro Football Reference.