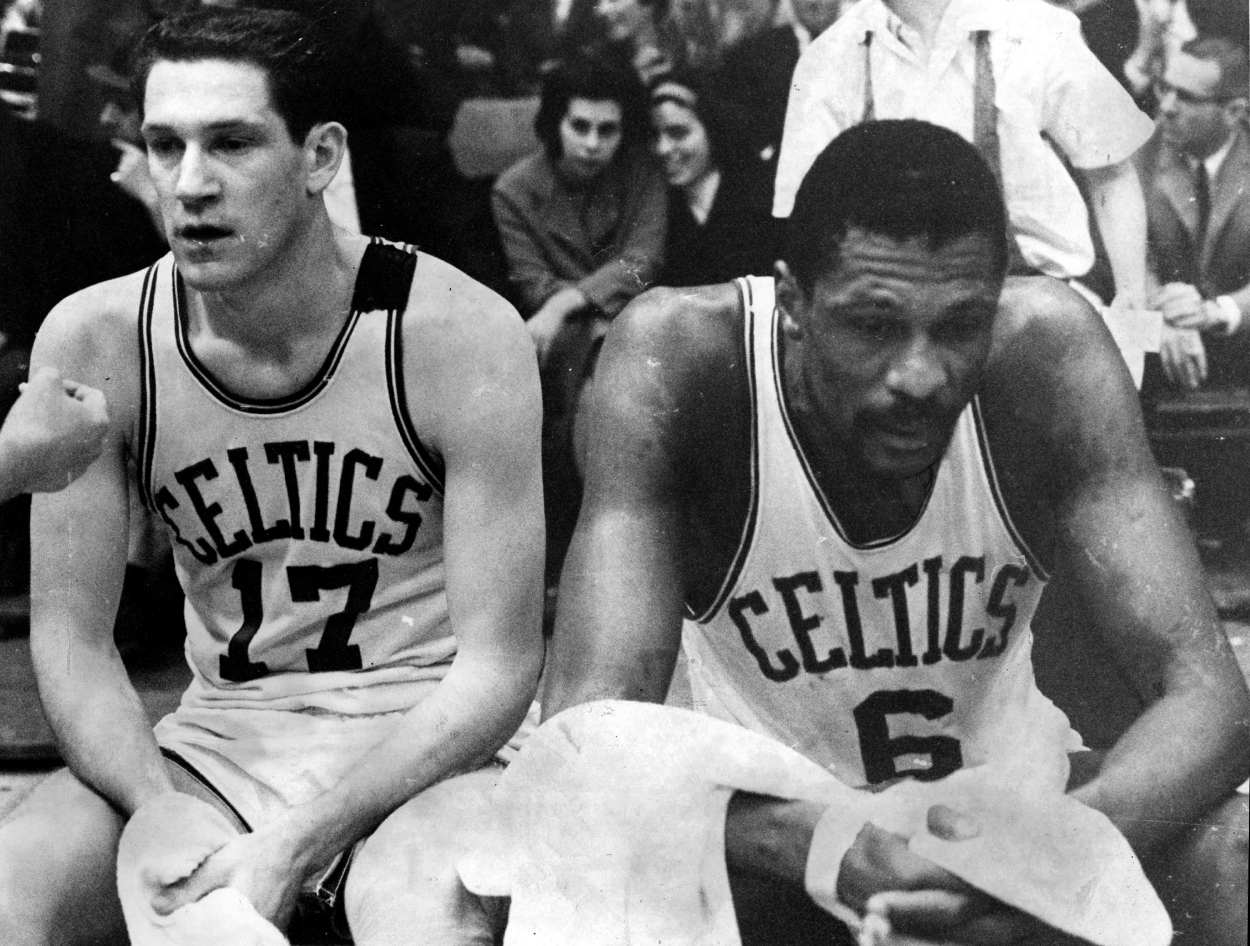 Bill Russell Befriended 'Seldom-Used' Boston Celtics Hero Glenn McDonald: 'He Cheats at UNO'
Bill Russell and Glenn McDonald had two different types of careers with the Boston Celtics but have become close friends.
Bill Russell is arguably the best player the Boston Celtics have ever had. Glenn McDonald usually has to be Googled to learn about his two years with the Celtics.
They never played together. Russell retired five years before the Celtics selected McDonald in the first round of the 1974 NBA Draft. They connected at an event for Celtics alumni, even though Russell initially didn't believe McDonald played for the team.
Sportscasting caught up with McDonald this week, and the unsung hero of Game 5 of the 1976 NBA Finals talked about his friendship with Russell. He spoke fondly of the 11-time champion and also gave a good-natured ribbing of Russell's card-game antics. "He cheats at UNO," McDonald said.
Bill Russell has more championship rings than fingers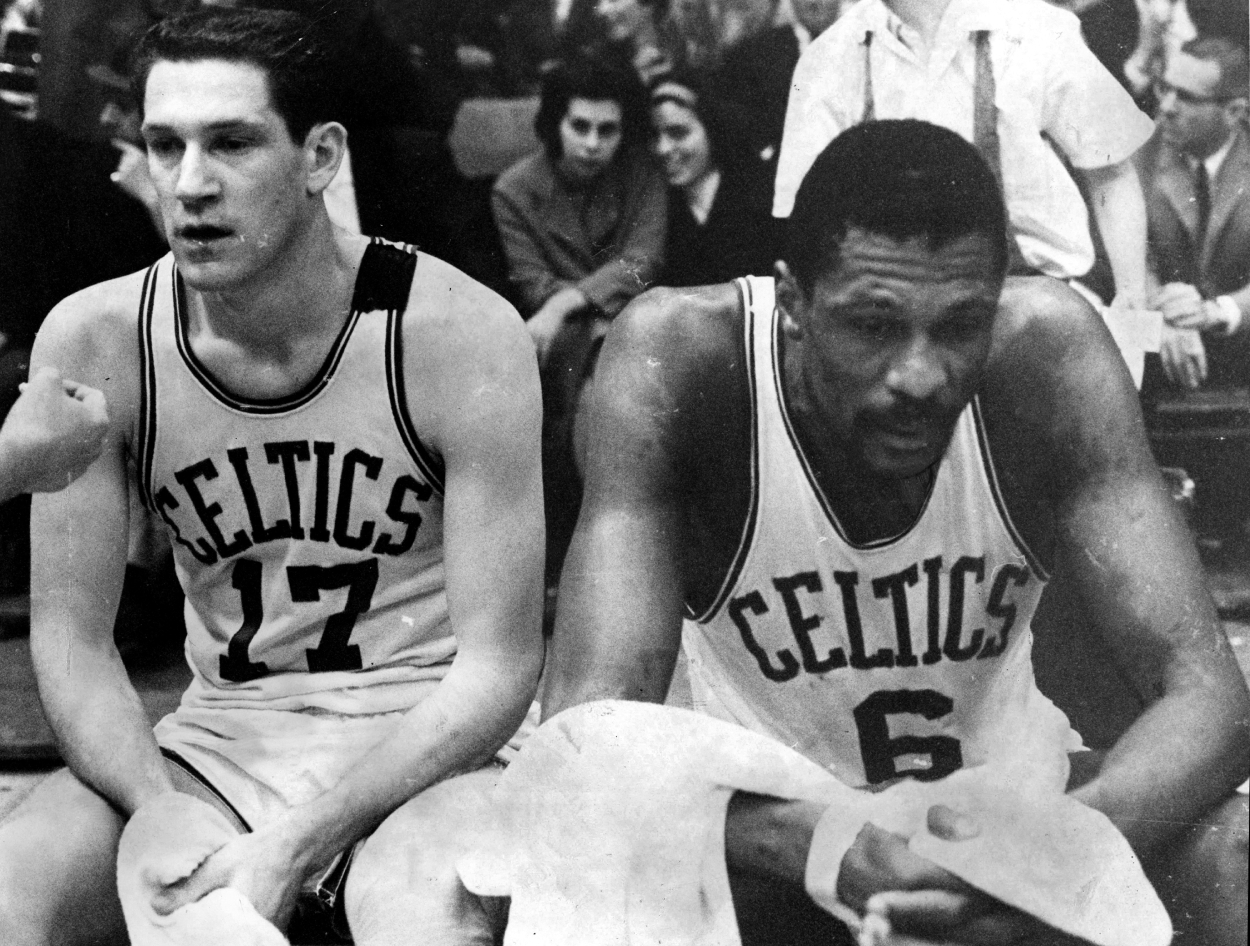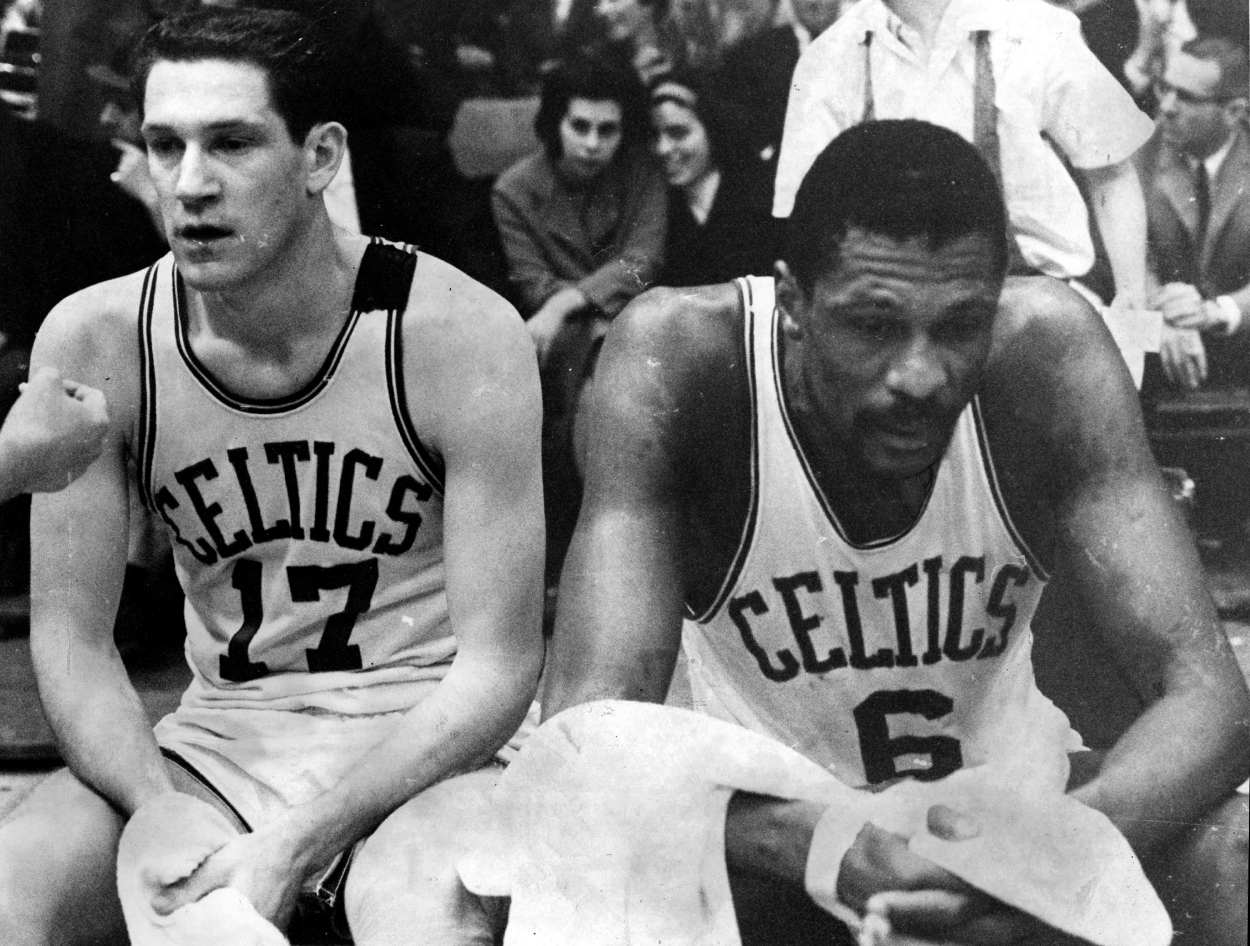 Russell was a difference-maker on and off the court. As a player, he led the Celtics to 11 NBA championships. He was a 12-time All-Star. Russell made his impact on defense with his shot-blocking ability and his rebounding. For the first three years in the NBA, he led the league in rebounding.
For his career, the 6-foot-10 center averaged 22.5 rebounds and 15.1 points. Although he loved playing basketball throughout his 13-year career, statistics and fame meant very little to him.
A civil rights activist, Russell felt his contributions on the basketball court were "shallow," according to a 1963 Sports Illustrated article. He'd prefer to make a difference off the court.
We're a bunch of grown men playing a child's game," Russell said. "It's a child's game we've made into a man's game by complicating it. Silly, isn't it? We entertain people for x number of hours during the winter. They may talk about it for a few minutes, maybe an hour; then it's forgotten. Is this a contribution? No. Analyze it — it's a silly game. I'm also a silly man because I enjoy it."
As a player, he said he had a responsibility to younger kids, but that didn't mean scoring 30 points and pulling down 30 rebounds.
"The contribution I'd like to make as a person — to my kids and little Black kids all over the world — is to make life better, so their ambitions aren't stifled when they face the world, to give them the opportunity to do what they're most skilled at," he said then. "I could have a burning ambition to give my kids a million dollars. If I gave them that alone, I'd be giving them nothing."
Bill Russell befriended Glenn McDonald at a Boston Celtics reunion function
McDonald spent two years with the Celtics, who made him the 17th overall pick in 1974 out of Cal State Long Beach. McDonald's claim to fame in Boston came during Game 5 of the 1976 NBA Finals against the Phoenix Suns. It was a triple-overtime thriller that many refer to as the greatest game ever played. McDonald, a reserve forward, came off the bench and emerged as the game's hero after four Celtics fouled out. He scored six points in the final 1:35 to lift Boston to a 128-126 victory.
McDonald and Russell met up at an event for retired Celtics players. McDonald said he went up and introduced himself to the Boston legend.
"I went up to him and told him I used to play for the Celtics," McDonald told Sportscasting. "He was like, 'you didn't play for the Celtics.' I showed him my ring, and he said, 'Oh, you're that seldom-used guy from 1976.'"
From there, the two hit it off. McDonald said Russell is one funny man.
"We got to talking," he said. "His wife and my wife started talking. Next thing you know he's coming to my house. He's so funny. Some of the stories he tells."
McDonald said you have to keep an eye out for Russell if you play UNO with him. You also might want to keep an eye on your phone.
"He was cheating at UNO," McDonald laughed. "Yes, he cheats.
"He might also take your phone and start playing Solitaire. It's not like he'll just grab the phone from you. He doesn't have one, so if he gets his hands on one, he'll find a way to play Solitaire. Once he does that, there's no distracting him."
McDonald remains a Celtics fan to this day and can see them winning it all
McDonald played just two seasons in Boston before getting his release and playing briefly with the Milwaukee Bucks. He was on a high after winning the title and getting married the same year. Then came the surprise of his life. The Celtics released him.
"I didn't see it coming," he admitted. "(Head coach Tommy) Heinsohn called me and said he needed to talk to me. I called Paul Silas and told him I think I'm getting cut. He couldn't believe it.
"Heinsohn said he wanted me to know how much the team appreciated me, but they wanted to go in a different direction. They wanted to take a look at Sidney Wicks and Curtis Rowe. I remember being like, they're not Celtics. They're not team players."
Despite the surprising release, McDonald still roots for his former team.
"I was there two years, and they still treat me like I have my jersey retired," he said. "I still root for them and wear my Celtics gear."
Can they win a title this year?
"I think they can," he said. "I'm not sure who can stop them. Brooklyn is as tough as it gets, but I think they're up for the challenge. Jayson Tatum can straight-up play. He's growing up and getting everyone involved."